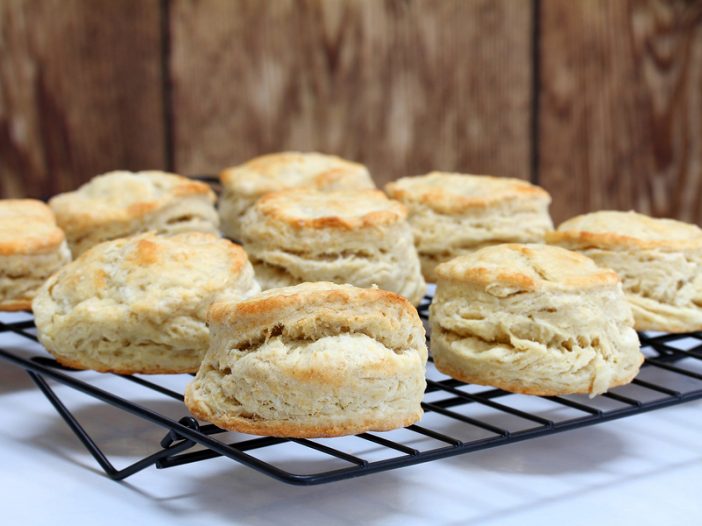 Have you ever had a really good biscuit? I mean the kind that are fluffy, steamy, pillows from heaven and perfect under gravy, with some apple butter, or even stolen off the stovetop before time to leave for the potluck. Now, I know I am going a little too southern for some, but biscuits are important in certain circles.
Until I met my wonderful, truly southern husband and his family, any biscuit I made came from a can. I was then privileged to receive his mom's biscuit recipe. It was deceptively simple: self-rising flour, shortening, and milk- and yet it took, and is in fact, still taking, a lot of practice and tweaks to make a really good biscuit.
There is a secret, though. Connections. To have a batch of biscuits rise correctly, they need to touch. You can mix the dough, have the oven just right, and space out the cut out biscuits and you will have flattened pucks that taste like biscuits, but not really.
Have you worked at an office that should work, but doesn't? Shiny equipment, cool medical toys, knowledgeable staff, and yet daily conflicts and errors lead to stress, anger, and even poor patient care. What about the practice that has people as different as can be, is crazy busy, but hums along comfortably? I am willing to bet that communication and relationships are the difference.
Now, I am not suggesting you touch your coworkers a lot (that would be weird). But, building connections inevitably makes working together better. As humans, we judge, rightly or wrongly, and that can quickly set in place conflict and miscommunication. But, if you get a little closer, ask a few questions, and establish a relationship with a person, it is much more difficult to speak poorly of them, ignore them, or allow other people to judge them.
You may not think you have much in common with the new staff member, but maybe you both like the same music or both want to learn to SCUBA dive. You won't know until you ask. Feel like you are always butting heads? Try a different way of approaching them. Try a compliment before asking for something. If nothing is working, ask for help to sit down and talk. I think we can raise each other up by getting a little closer, but things are tough if we distance ourselves from the people with which we spend so much time.
If all else fails, and you just can't bear it after a rough week, and everyone is driving you crazy, just bring in some biscuits. That will usually work, too.
The views and opinions expressed in this article are those of the author and do not necessarily reflect the position of the

DrAndyRoark.com

editorial team.