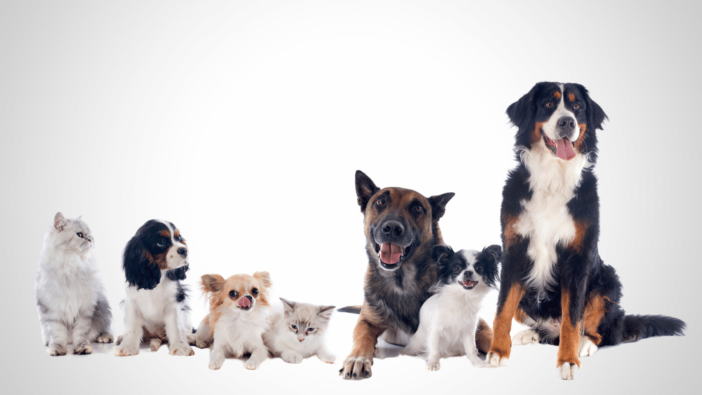 It's the end of National Veterinary Technician Week. After six days of (hopefully) a huge celebration of these amazing folks, I thought the veterinarians might be ready for something absolutely non-technician-celebrating to read. Well, I've totally got you covered. I'm not even going to mention technicians starting now. Here goes:
Over the last 15 years or so, I've worked with literally thousands of veterinarians that want to be better doctors, leaders and managers of people. Their reasons for wanting to improve are as diverse as they are, but they all have one thing in common: they want to make a bigger impact.
For anyone who reads my writing regularly, you know I have a lot to say about how veterinarians are trained. One of my favorite axes to grind is the idea that, while we generally receive very solid medical training in our vet schools, we are not well trained in how best to impact pet healthcare beyond our ability to lay our hands on patients.
I do think it's fair to say that you have to know how to fix problems before you can lead others, so I don't mean this as a critique of what schools are doing. Our veterinary schools are packing a TON into 4 years, and most new graduates have a greater level of clinical skills than they think they do upon arrival in the clinic. I do however see a stark divergence in the ability of doctors to have an impact on the patients, clients and communities they serve based on how they utilize their training.
It turns out there are two kinds of veterinarians in this world. There are those who look at an over-packed appointment schedule and think "How do I treat all these pets?" and there are those who look at the same schedule and think "How do I get all these pets treated?" The difference in these two thoughts may not seem large, but in my experience it is a chasm dividing vets who have a fairly fixed capacity for impacting the world around them, and those who do not.
Doctors who fixate on using their training to administer care themselves will always find a ceiling on how much impact they can have in a day. Those who instead seek to leverage the passions, skills and desires of others can theoretically scale infinitely in their ability to do good. This is a belief I hold strongly, and I often share it with both veterinarians who are feeling overwhelmed and with veterinarians who want to make a bigger difference than they ever could with their own two hands.
It's time for veterinarians to look at our training differently. Yes, our ability to do technical clinical work is important and always will be. However, most of us will not be able to keep up with the demands that the public places on us (or that our internal drives place on ourselves) unless we adopt a team-focused mindset.
For veterinarians who want to have a greater impact, it's time to look around and recognize the value of… other people in the veterinary clinic who are willing and able to help you have a greater impact. It's time to truly appreciate… um… folks who have been trained to do a lot of stuff, and to help them help you. It's time to embrace being part of something bigger than ourselves, while still keeping our pride and sense of satisfaction for the work that we do.
We can start today. All we have to do is decide to trust, train, support, encourage and appreciate.. er.. some group of freaking awesome people who we share the clinic with and who rhyme with schmeck-schnishans.