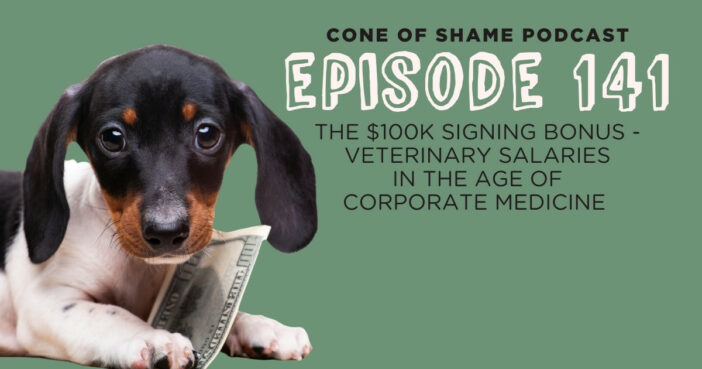 Dr. Lance Roasa is on the podcast to discuss the soaring salaries of new veterinary graduates, the legend of the $100k signing bonus, and all the strings that can be attached. Lance and Dr. Andy Roark discuss how corporate consolidation and private equity money are pushing these trends and where it might all be going.
You can also listen to this episode on Apple Podcasts, Google Podcasts, Soundcloud, YouTube, or wherever you get your podcasts!
---
LINKS
The Uncharted Veterinary Podcast
Mind Meld: Setting Expectations for Team Communication
Creating Content that Clients Crave
What's on my Scrubs?! Card Game: https://drandyroark.com/training-tools/
Dr. Andy Roark Swag: drandyroark.com/shop
All Links: linktr.ee/DrAndyRoark
---
ABOUT OUR GUEST
Dr. Lance Roasa is a 2008 graduate of Texas A&M who has practiced in small animal, mixed animal and emergency settings and has bought, operated and sold over a dozen veterinary practices. He has completed a law degree from the
University of Nebraska, is the past president of the American Veterinary Medical Law Association.
Dr. Roasa is a consultant for VIN and is a founder of Drip Learning Technologies, a veterinary continuing education provider. He also lectures in 13 veterinary colleges on the legal aspects of employment contracts, medical record keeping, veterinary malpractice and veterinary business as part of the
curriculum. He serves as a national co-advisor to the Veterinary Business Management Association and regularly lectures to regional VBMA chapters and to the national association on the topics of growth, business metrics, and technology implementation.
Dr. Roasa also owns Santa Rosa Ranch, home to the largest registered Brangus cow herd in the United States.
---
EPISODE TRANSCRIPT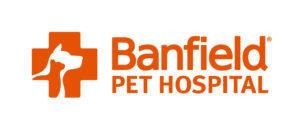 This podcast transcript is made possible thanks to a generous gift from Banfield Pet Hospital, which is striving to increase accessibility and inclusivity across the veterinary profession. Click here to learn more about Equity, Inclusion & Diversity at Banfield.
Dr. Andy Roark:
Welcome everybody to the Cone of Shame Veterinary Podcast. I am your host, Dr. Andy Roark. Guys, I got a great one today with my friend, Dr. Lance Roasa. Lance is a veterinarian and a lawyer. He's my go-to for contract questions, for legal questions, and we are talking today about the soaring salaries that we see in veterinarians, and especially in new graduate veterinarians. Are people really getting a hundred thousand dollars signing bonus? What does that even mean? Let's get into this episode.
Kelsey Beth Carpenter:
(Singing) This is your show. We're glad you're here. We wanna help you in your veterinary career. Welcome to the Cone of Shame. With Dr. Andy Roark.
Dr. Andy Roark:
Welcome to the podcast, Dr. Lance Roasa. Thanks for being here.
Dr. Lance Roasa:
Good to see you as always.
Dr. Andy Roark:
Man. It's great to have you back. So for people who haven't heard you on the podcast before, because you've been on a number of times, you're my go-to when I have some legal contract questions to ask about. You are a consultant on the VIN boards under regulatory and legal, you're the co-founder of drip.vet, which is an educational platform that is also part of the the VIN Family, you have been a practice owner, I think you still own an emergency practice, you do a lot. You're now a ranch owner as well. And that, we've been talking about, but you do a lot of things.
Dr. Andy Roark:
I wanted to talk to you about about some of the most exciting gossip that I hear through the grapevine. A lot of the people when I go to meetings are talking about, "God, can you believe what the veterinarians are getting paid or what new contracts are, or especially what new graduates are getting paid out of that school?" And I wanted to bring you on and talk a little bit about what doctors are getting paid.
Dr. Lance Roasa:
That's correct. So I have the unique opportunity to work with thousands of veterinary students a year and see four or five hundred others starting veterinary contracts, and so, get a really good feel of what's going on out there in the industry and what's going on across the board, across the nation. And I don't think anyone could have predicted this type of increase in salaries, increase in signing bonuses or anything like that. If we look back 5, 6, 7 years, as long as I've been doing this.
Dr. Andy Roark:
Yeah. So let's go ahead and start looking at… So first of all, I just want to point out, generally, when we start talking about doctor salaries as a trend, new graduates are the easiest way to look at that, correct?
Dr. Lance Roasa:
It is, it really is. New graduates, folks just starting practice, are really the only really good solid data points that we have because it comes out of that senior survey that all of us took or all of us will take in the spring semester of our fourth year. That's reported to the AVMA and we get a good idea of what starting salaries are. They also ask questions such as signing bonuses, amounts of signing bonuses, things along those lines. And so, it gives us a good opportunity to really compare apples to apples.
Dr. Lance Roasa:
And also too, obviously everyone's starting at a veterinary school. We can exclude internships and really get to kind of the same level of experience. Now, there is some data that's out there in the real world among practicing veterinarians, it's Department of Labor, Bureau of Labor Statistics data, but it lumps all veterinarians in together. USDA veterinarians, specialists, private practitioners, those working part-time. So, really, if we start to look at that data, we get into an apples versus oranges situation where we can't make good educated decisions.
Dr. Andy Roark:
Yeah. Talk to me a little bit about the trends we're seeing in new graduate salaries. So up, up, up is the takeaway.
Dr. Lance Roasa:
Yeah, I expect this year. And so, when we see the data on the class of 2021 and then obviously the class of 2022 is signing right now, I really expect class of 2021, if we exclude folks doing internships, if we if we look at those going into predominantly companion animal practice, I expect that average, that mean to be over a hundred thousand dollars in 2021 for the first time.
Dr. Andy Roark:
So this would be the first time that the average starting salary for a vet is six figures?
Dr. Lance Roasa:
That is correct.
Dr. Andy Roark:
All right. Now, other piece of the compensation package that people are saying, and it's kind of what's getting thrown around a lot for me, is the term signing bonus. People will say, "Well, how can you compete with these signing bonuses?" And I heard a $25,000 signing bonus. You know, you hear stories of new grads coming out and they're making six-figure salary and they're getting significant signing bonuses, up to a hundred thousand dollars. I've heard a hundred thousand dollars signing bonus. Can you unpack what that looks like from a legal standpoint? Is this really just making it rain or are there strings on this money?
Dr. Lance Roasa:
Well, first I'll tell you at this point, I almost expect a new graduate and most individual switching jobs to receive some sort of signing bonus at this point. So whether an experienced veterinarian or a new graduate, I would expect a signing bonus at some point in your compensation package. I believe the AVMA data for the class of 2020 was something like 60 something percent of all new graduates received a signing bonus. And on average, that signing bonus was somewhere between eight and nine thousand, eight and ten thousand dollars. And so, these are significant sums of money, even if you look at the averages. But in the last two years since that data came out, so class of 2021, class of 2022, and then all the hundreds of other employment contracts in compensation structures that we get to see, it is not uncommon for us to see 25, 30, 35 thousand dollars. And onward and upward from there.
Dr. Lance Roasa:
Yes, I have seen several, as in more than a few hundred thousand dollars signing bonuses in pretty extreme situations, but also too, even when we get to those very high signing bonuses, a hundred thousand dollars or so, most of the time, these are individuals that are day-practice, not emergency, not internship-trained, not residency-trained. So these are pretty much right-down-the-middle practitioners. If you start looking into the emergency realm, so those practicing overnight emergency, if you start looking at specialty training or even non-board-certified training, whether it be in dentistry or something like that, it's not uncommon to see deep into the tens of thousands, fifty, sixty, a hundred thousand dollars.
Dr. Andy Roark:
So, wow. Okay. So you said in the circumstances where we see a hundred thousand dollars signing bonus, you said those are sort of extreme circumstances. What are the things that you say make that extreme? Is that just extreme as far as the compensation package or are there circumstances around that where you're saying, in these circumstances, that's when we're seeing this additional revenue being paid to these doctors or things like that?
Dr. Lance Roasa:
Well, number one. So, yes, they are outliers. They are extreme circumstances. They're definitely far, far from the means and averages. So there's a couple of things that we have to take a step back and kind of unpack. So, often, we'll refer to all these, you know, you and I are chatting, we'll refer to these as signing bonuses. But when you really get down into the legal details, they're actually retention bonuses. Meaning that if that veterinarian doesn't promise a certain amount of time of employment, they've got to repay that bonus. And so, it's really not just, no strings attached, here's 50,000 or here's a hundred thousand dollars. It is, there are strings attached. If you don't work for us for a specified amount of time, then we're gonna come back and get that money.
Dr. Lance Roasa:
Generally, that timeframe is somewhere between two and three years. Several years ago, 3, 4, 5 years ago, we could get these down to a one-year retention bonus or one year, but at this point it's really… If you're in those 35,000 or greater, it's going to be two to three years commitment, of promise. So that's one big thing. The second thing is, when we get to these big signing bonuses, and let's just call them $30,000, $35,000 and greater, almost every time, that's a private-equity-owned corporate practice. And so it's rare.
Dr. Lance Roasa:
You said it earlier, how can we compete? Well, that's the voice of the private practice owner. How can we compete with the signing bonus like that? Very few private practice owners are gonna throw down greater than 25, 30 thousand dollars in a signing bonus or retention bonus, whatever we choose to call it. So another quote, unquote string that's attached is you're going to be working for corporate to get to those high, high levels of signing bonuses or retention bonuses.
Dr. Andy Roark:
Yeah. So are you seeing… I'm going to put a pin in that for a second and come back to where the money comes from. But are you seeing adjustments made in how the practices either work, how they're handling cases or how they're interfacing with the doctors to… I guess, I don't want to say to make the salaries worth it, but yeah, I guess that's what I'm sort of wondering. It's as these salaries go up, are practices making changes that facilitate the rising salaries? Are you seeing price increases? Are you seeing changes in workflow? Or is it just, nope, we're just finding this money.
Dr. Lance Roasa:
Well, definitely, when we're talking about corporate practice, when a corporate practice takes over a practice, when they buy or acquire a practice, I'll just go ahead and say it, prices go up every single time. And so, prices go up and that definitely drops more money to bottom line. That does allow more money for veterinary salaries, which can be argued that's a good thing. It's a bad thing for consumers, but it can be argued that's a good thing for veterinarians and veterinary staff members.
Dr. Lance Roasa:
Of course, some of that money ends up into the coffers of the corporation, that's their point, it's to be profitable. Now, when we start looking at overall management changes, definitely, definitely, I see a rise. And I deal with veterinarians getting into contracts, but also over on the VIN boards, we work with veterinarians getting out of contracts, those that are unhappy and having issues with mental health. I have several of these on a monthly basis where a veterinarian is just completely overwhelmed, and a lot of these are first-year veterinarians.
Dr. Lance Roasa:
And so, as far as the scheduling demands of that practice that have to keep up with that salary and that signing bonus, they're gonna schedule more cases for you and have much less sympathy, when you say, I can't take it or I can't handle it. So, big issues there. Here's another good point, though, Dr. Roark. And this is something that I do bring up to every new graduate or even those that are recent graduates. And they think of mentorship as a one-sided street where the practice gives it to that new graduate or that recent graduate, and they then deal with it how they want to. But in reality, think of mentorship as a two-way street, where that practice invests in that new graduate, that new associate, that new associate becomes more productive. Hopefully, if the mentorship pays off, the practice makes more money, the new graduate, the new associate, makes more money as well.
Dr. Lance Roasa:
So think of mentorship in that associate as an investment. And I definitely see that. So almost every corporate at this point has a very structured mentorship plan. And it's not all altruistic. It's because if that veterinarian can get up to production levels higher, the corporate's going to make more money. VIN has several options. We have this thing called Doctor Finishing Academy, which we actually work with quite a few corporates to put a veterinarian through a mentorship program and ultimately that yields to greater returns for them. So that's why the corporates want to do that mentorship. It's a good thing for the associate as well. So, to answer your question, they do put some money into mentorship.
Dr. Andy Roark:
Yeah. It's funny, you know, one of the number one things that I hear young graduates asking for is mentorship. There's definitely benefits to practices to have a mentorship program, because you're essentially supporting a doctor to try to make them successful, which is good for them and it's good for your practice. So it's definitely mutually beneficial. But it is funny, when you talk to young doctors, that is, and you say, "What are you looking for?" The first thing they usually say is, well, mentorship. And it's always interesting to figure out how people define that because people say this big, broad, fuzzy, warm word. Like, what does that mean to you?
Dr. Lance Roasa:
It's, it's very much a, a catchphrase, a buzz phrase. And I teach that as well. We've got to define mentorship before we start using it and throwing it around. However, definitely, when I work… So I teach negotiation to thousands and thousands of veterinary students every year, and we teach this interest-based negotiation where you write down your interest and then negotiate for that, obviously. If you don't know what you want, how can you actually ask for it? I mean, thousands, if not tens of thousands at this point, I can think of two or three new graduates that did not list mentorship as their number one interest.
Dr. Lance Roasa:
So the take-home point to those of us that are hiring, or practice owners, practice managers, if you're trying to compete with these big, huge signing bonuses, lead with mentorship. That should be the number one thing in your ad, that should be the number one thing that you're talking about, and that should be the number one thing that you work to define with that new graduate, because that will often speak to them more than compensation, signing bonuses, dollars.
Dr. Andy Roark:
Yeah, I completely agree with that. I think mentorship and culture are the two things that the little practices can absolutely use. And if graduates are smart, they'll recognize that. Everybody wants to work in a place that you're gonna enjoy working, where you work with happy people, and everybody wanna get grown and mentored. And so, yeah, defining terms, especially if you're a small guy. You know, the point I was trying to make to these practices, you don't need a program, or not a massive program, because you won't compete with that. If it comes down to, "Look at this mentorship textbook that we have written by the top industry consultants…" Well, you're not gonna have that if you're a small time practice. But think about the mentorship you've gotten in your life that's really made a difference. That's not what it looked like, right?
Dr. Lance Roasa:
Exactly right. So, I mean, it's really that hands-on approach and that flexible approach, if you wanna compete with the big dollars and big cents. But that brings up a really good point. Let's circle back. So a practice that is offering, let's say, 50, 70, a hundred thousand dollars signing bonus, that should… Kind of back to what strings are attached, that should throw some red flags. There's a reason why they're offering that kind of money. There's a deficiency somewhere, whether it be in mentorship, whether it be in the team and the practice, whether it be the culture, they're having a hard time filling that position.
Dr. Lance Roasa:
So before you take that job that has that 50, 70, a hundred thousand dollars signing bonus, you know, back to the, "Hey, let's check it out. What strings are attached?" I would spend an incredible amount of time with the actual people in the practice, in the practice itself, to make sure that it's going to be a remotely reasonable, decent culture. A remotely decent mentorship experience, because there's a reason why they're offering that kind of money, if otherwise.
Dr. Andy Roark:
Yeah. Actually that feels good for my soul. Just in that, I'm one of those people who like… I like to believe that things kind of work out and if it looks too good to be true, it probably is. And so, I'm not saying that there's a problem with signing bonuses or anything like that, but it makes sense that there is a flip side to the cash. It's yeah, you are giving up some freedom and some flexibility and you have to sort of balance those things. And yeah, that makes sense to… I don't know, from sort of almost like a balancing the scales perspective to me.
Dr. Lance Roasa:
It is. It's definitely pros and cons and I would get an actual physical piece of paper and write down the pros and the cons, and really understand the situation that you're getting yourself into. However, there are veterinarians, there are recent graduates, there are new graduates that are able and willing to step into that situation. And in that case, if they say, "Hey, I can get by with some limited mentorship or I don't mind working these hours or working in this job or this town, and I'll take that extra a hundred thousand dollars and put it in my pocket," more power to them. Just make sure that you're that person and you're the right person before signing on to that.
Dr. Andy Roark:
Yeah. And that totally makes sense. And I see that a lot, right? You'll have a small town with a practice in it, and unless you've got family in that town or you have a reason to be there, you wouldn't be there. And so, you have people who are desperate to have a vet and they're like, "Please come and please stay here." And, man, if that's where you grew up and you're happy to come back, you know, take that money, do that deal. But to your point, make sure that you know what you're getting going in there. So, yeah. I don't think it's always bad. There's definitely win-win scenarios in this too. So that all works for me.
Dr. Andy Roark:
Hey everybody, I just wanna jump in real quick with a couple of updates. Gang, before I do, though, I got to get a shout out. I got to get some love to Banfield the pet hospital. Guys, they have stepped up and supported us in getting transcripts for both this podcast and the Cone of Shame Veterinary Podcast, which is the other podcast that I host. They do it to increase accessibility and inclusion in our profession. That is a big point for them right now. It's something that they are doing for our whole profession and industry, and they stepped up and put their money where their mouth was and said, "How can we help you?" And I said, "Hey, this is the thing that people have asked for, and it's a big lift for us." And Banfield said, "We got you buddy." And they have made this happen.
Dr. Andy Roark:
So if you want transcripts for our podcast, we got them. Head over to unchartedvet.com. You can see all of our podcasts and you can see transcripts for those there. Feel free to share them, help us get the word out, but I just got to give some love to Banfield because they didn't have to do that, but they did and it is awesome. So thanks to them. On 8th June, my friend, Bill Schroeder, our veterinary marketing specialist, CEO of InTouch Veterinary Marketing, he is going to be doing his lectures… It's not a lecture, it's a workshop called Creating Content That Clients Crave.
Dr. Andy Roark:
This is all about you spending your time smartly to make resources that educate clients, that answer questions, that protect your reputation, that do all of the things that you wish you had content for, but you just don't have all the time in the world to make. Most of us are spending too much time doing things like posting stupid social media stuff. Guys, it's time to get a strategy. It's time to get smart about how we communicate digitally. Bill Schroeder is the guy to do that. It is $99 to the public. It is free for Uncharted members. Let's get back into this episode.
Dr. Andy Roark:
Can you talk a little bit about about wage compression? Do you see a fall out or pushback from more experienced vets, when you have new graduate and less experienced doctor salaries going up? You can't tell me that everybody else's salary is going up to keep any sort of scale or symmetry inside practices. Do you see pushback against that?
Dr. Lance Roasa:
Absolutely. And my record right now is a veterinarian that hasn't renegotiated her salary in seven years. And so she was living off of her first year starting salaries from seven years ago which is-
Dr. Andy Roark:
Holy crap. She's practiced for seven years? Wow.
Dr. Lance Roasa:
No changes in her negotiation. No changes in her salary. She didn't renegotiate her salary. And so, she's making like 70. The average new grad and the new grads joining the practice are making 110. That's a very awkward conversation, to put it lightly, that the practice manager, practice owner, has to have with that veterinarian. So, you know, for those of you that are practicing for a long time that haven't renegotiate your salary. Now's the time to really revisit these things and ask these questions. Do not expect management or the ownership to come to you and say, "Hey, we're gonna give you the same deal that we're giving everyone else." And so, it's a big problem. It's definitely something that's swept under the rug quite a bit.
Dr. Lance Roasa:
So it behooves everyone to stay up on, what are new graduates earning? What's happening in the labor force? What is my potential out there in the market? You know, to make sure that you're being paid appropriately. I do a lot of things, but one of my favorite things to do is to make sure that veterinarians are compensated appropriately for their services. And it's one of the things that makes me feel best about what I do. And we've had this discussion multiple times on the VIN boards where, when somebody does find out, and they will eventually, it becomes an awkward situation with everyone involved.
Dr. Andy Roark:
Well, especially for something like that. The example that you gave, you know, you've been there seven years and nothing has changed, and other people coming in are making $40,000 more than you. I don't even know if you can have that conversation. Like that seems like such a violation in trust to me. It's one thing to say, "Oh, you know, Andy we hired you two years ago and we've been doing cost of living increases and we're severely shorthanded. And so, we dipped in and we made this investment just to get someone in. And, yes, what they make relative to what you make is probably not fair right now, believe that we're gonna try to correct that, in the near future or we're gonna work on trying to get that back in line, but it might take some time." You know, that's one thing versus, we're going to have this massive difference and not say anything about it. I think that's hard to stomach.
Dr. Lance Roasa:
In hope nobody finds out. So there's really a couple of things to unpack out of this conversation. One is it really highlights the move of most veterinarians to a production-based compensation at this point. And so the days of straight salary are coming to an end. And so, in the defense of the practice or the defense of the associate is what's the production levels of that associate and are they truly earning their salary? For those new graduates that may not be able to keep up with truly earning or being able to produce that 110, 120 thousand dollars, eventually, we've all got to pay the piper. Those salaries will be adjusted downward based on their production. But also having said all that, all of us that are in private practice are paid on production at some level. It's just whether or not that production catches up with you this week, this quarter, or it catches up with you several years down the road, if you are under-producing. But at this point, I would say a solid 75% of all contracts that we see have some sort of production component.
Dr. Lance Roasa:
The second thing to unpack about that is this notion of signing of retention bonuses. And so, it's easier to have a signing bonus be kept quiet and kept secret versus payroll that happens every two weeks. And so that practice and that corporate can pay that associate that's joining that signing bonus to attract them or entice them to sign, and then get them on a normal pay scale just like all the other associates. And so, when I'm working from that person that's receiving that sign bonus, I make it very, very clear that we need to keep this confidential. So we don't have that hurdle in negotiation. They say, "Well, what happens if everyone else finds out?" "Well, I'm not gonna tell them if you're not gonna tell them. This is confidential between me and you, employer-employee. I'm not gonna spread this around the doctor's office."
Dr. Lance Roasa:
You know, in reality, we need to be… I'm gonna make a plea for the entire profession to be more transparent on all of our pays at this point to help eliminate, bias, like the gender gap, racial disparities, which are very real in this profession. So I know I just talked about being secretive, but in reality, we need to be more transparent across the board.
Dr. Andy Roark:
Yeah. That definitely makes sense. Where do you see these doctor salaries in five years? I mean, not number-wise necessarily, but do you have reason to believe that upward trajectory like this is going to increase or are we gonna have to pay the piper? I look at this in a couple of different contexts, right? So I want doctors to make more money, especially given their student debt, and I want our support staff to make more money. That's a big thing for me. It's to get our techs and our front desk people up to living wages. And I really wanna that to happen.
Dr. Andy Roark:
And at the same time, paradoxically, I do wanna keep the cost of medicine down. I wanna make it affordable and accessible to pet owners. And I think a lot of us really want that and we don't wanna price people out of pet ownership, or just routinely have to talk to people about, "I'm sorry, you can't afford the care that your pet needs." And so I look at those things and go from a straight dollars and cents standpoint, I don't know how these things balance unless cost of medicine keeps going up to pet owners. So can you look in your crystal ball, kind of tell me how this sorts out in the next five, ten years?
Dr. Lance Roasa:
Well, Andy, I've got a few degrees but one of them is not a degree in economics. So, you know, we're projecting these things outward, there's a real opportunity to be very, very wrong. Just like none of us predicted this shortage of veterinarians. But let's take a step back and look at the greater structure of the profession right now. And we really gotta look at the greater structure of what's happening with the private equity influx into this profession. And in those private equity firms, particularly those smaller group practices, so let's say 12 to a hundred practices, their goal really is to flip those practices. And so they bundle these practices together and flip them. To be able to do that, they have to have an adequate veterinary staff.
Dr. Lance Roasa:
And so, I think it does go back to what we talked about earlier where they're willing to pay those signing bonuses to get it over with and get it done in year one, get that associate hired. Hopefully, they can retain that associate and then get them back to more reasonable pay structure. So when they do go to flip that practice, they have a more moderate IBITDA. They can show more profitability to the buyer. Now, all that is going to have to come to a crashing stop some point. I mean, you said it that we've gotta pay the piper. And what they're paying for these practices and what they're paying and signing bonuses is frankly not sustainable. It's not sustainable for the profitability of the practice. And so, the only way to really do that, is to see a plateau of these salaries.
Dr. Lance Roasa:
So my personal hope is salaries have shot up, which they have since the recession of 2008-2009, they've got more in line with debts to income ratios and they've got more in line with the training and the work that veterinarians put in, more comparable with other learned professions as they call them. So that they did shoot up, which is awesome, but I think at some point they're going to have to plateau off, just for the sheer economics of the practice, the profitability in and out. If you look at it from a greater structure perspective, this buying frenzy among corporate practices is probably going to moderate at some point in the next five years. That's what we're kind of talking about now. When that starts to moderate, then there's actual real dollars that have to pay for all of this.
Dr. Lance Roasa:
My fear… You know, that was my hope, right? That we shoot up and then we plateau off. My fear is veterinarians constantly receive more and more squeeze. And when I say veterinarians, I also mean technicians and all team members in the practice. Which, "Hey, we need you to do more with less. We need you to work more hours with less. Because again, the goal of corporately-owned practice, the number one goal, is to return shareholder profits. And so instead of being, I hate to say this, but more like people, it's more like, "Hey, we've gotta control labor costs. We've gotta have them do more with less." So that's my fear with seeing more and more practices go corporate overall.
Dr. Lance Roasa:
Now, there is another. There may be some silver lining in this Dr. Roark, and so let's just go ahead and say it, that corporations are good at business and they're good at what they do. And let's just go ahead and say it, that a lot of private practice owners for years and years were not good at those things. And so, there are some structural efficiency and inefficiency issues in a lot of practices, there is a lot of structural inefficiency with having all small practices doing payroll and all this stuff. And so there may be… Hopefully, there may be some savings where practices become more efficient, practices are able to drop these dollars to bottom line like we're talking about, without putting a squeeze on the team members, but that's a big maybe, that's a big if. I hope, I hope that does come true.
Dr. Andy Roark:
Yeah. I think there's been some good, for sure, out of corporates coming into the profession. One of the big ones for me is like work-life balance stuff. You know, it's a lot of the expectations of your mom-and-pop vet clinic… And don't get me wrong, I love mom-and-pop vet clinics, but in, in my experience, a lot of the corporate places, they tend to do things like honor mandatory lunch times and things like that, that maybe weren't getting done in the past in vet medicine.
Dr. Lance Roasa:
Yeah. Yeah. There's definitely some pros and cons. And at the end of the day, we in the profession need to stand up for the things that we want and push back against whether it's private practice owners, or if we're talking from an associate's perspective, private practice owners and/or corporate management ownership, for the things that we need and want, the things that are important to us.
Dr. Andy Roark:
Yeah. You know me. I'm a perpetual optimist. I think and hope that purpose-driven practices will come out ahead. I think that's where people who believe that the practice is there for what they say they're there for and people who wanna work for someone who has got values and a mission, and they live the values and the mission. I like to think that those guys are gonna come out ahead in the long term.
Dr. Lance Roasa:
I agree with you wholeheartedly and it comes from my my good friend Rick DeBowes up at Washington State. So, Rick always says culture eats strategy for breakfast. And so, that's what you're describing. People are going to work for practices that have good culture, good leadership, good management over just the dollars and cents.
Dr. Andy Roark:
That's awesome, man. Thanks a lot for being here, Lance. Where can people learn more about Drip Vet? Where can they learn more if they have questions?
Dr. Lance Roasa:
Yeah, drip.vet, we have all the fun stuff over there, the negotiation courses, and all that good stuff. And then I'm hanging out on the VIN boards every day at this point. So, you can post, for those of you that are VIN members. And keep in mind, you can always wrap that into your employment contract.
Dr. Lance Roasa:
So, if you're a VIN member, we answer these questions and it's one of the only places on VIN that you can post anonymously. So you don't have to put it out there to the world, you know, that hey, you're at this practice or that practice. And so, we answer these questions in an anonymous fashion on the VIN board. We answer questions about contracts, about the negotiation, about what is my worth to the practice regularly. So, yeah, that's the best place to find me, drip.vet over at VIN.
Dr. Andy Roark:
Awesome. Thanks buddy.
Dr. Lance Roasa:
Good to see you as always.
Dr. Andy Roark:
And that is our episode. That's what we got for you, guys. I hope you enjoyed it. I hope you got something out of it. As always, if you did, hit that like or subscribe button, if you're watching on YouTube. That's right, we're on YouTube now. Or leave me an honest review wherever you get your podcast. Guys, that's how people find the show. It means the world to me. Guys, take care of yourselves. Be well, talk to you soon.