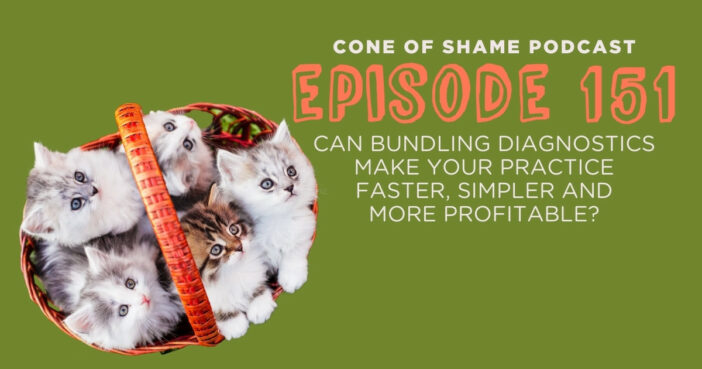 Dr. Natalie Marks joins the podcast to discuss how invoice bundling (the bundling together of diagnostics, specifically) can help inexperienced doctors develop, leverage technicians more effectively, increase profitability, make cases simpler for practitioners, and speed up our treatment of sick pets. She and Dr. Andy Roark also discuss advice for getting veterinarians on board with diagnostic bundling, what bundles make the most sense, and what common mistakes to avoid when introducing the concept to your clinic.
You can also listen to this episode on Apple Podcasts, Google Podcasts, Soundcloud, YouTube or wherever you get your podcasts!
---
LINKS
Veterinary Angel Network (VANE): https://www.vane.vet/
Dr. Natalie Marks' Website: https://marksdvmconsulting.com/
LinkedIn: https://www.linkedin.com/in/natalie-marks-dvm-cvj-54b0429a/
Dr. Andy Roark Exam Room Communication Tool Box Course: https://drandyroark.com/store/
What's on my Scrubs?! Card Game: https://drandyroark.com/training-tools/
Dr. Andy Roark Swag: drandyroark.com/shop
All Links: linktr.ee/DrAndyRoark
---
ABOUT OUR GUEST
Dr. Natalie Marks obtained her bachelor's degree with High Honors in Animal Science from the University of Illinois in 1998, and then proceeded to obtain a Masters in Veterinary Medicine and Doctorate of Veterinary Medicine degree with High Honors from the University of Illinois College of Veterinary Medicine. She became a Certified Veterinary Journalist in 2018.
She has been a veterinarian at Blum Animal Hospital since 2006, co-owner until 2018 and current associate. Prior to 2006, Dr. Marks worked at Allatoona Animal Hospital just north of Atlanta, GA. Her media experience began in print when she created several monthly veterinary columns in multiple community magazines and was a frequent guest speaker for the German Shepherd and Bernese Mountain Dog clubs of Atlanta.
Upon her return to Chicago, Dr. Marks became very active in the Chicago Veterinary Medical Association, serving on the executive board. She was also a past board member of the Illinois State Veterinary Medical Association and an active volunteer to the American Veterinary Medical Association and American Animal Hospital Association.
Dr. Marks has received many prestigious awards in her career. She was awarded the Dr. Erwin Small First Decade Award, presented to a veterinarian that has contributed the most to organized veterinary medicine in his or her first decade of practice. In 2012, Dr. Marks was awarded Petplan's nationally-recognized Veterinarian of the Year. In 2015, she was awarded America's Favorite Veterinarian by the American Veterinary Medical Foundation. And, most recently in 2017, she was awarded Nobivac's Veterinarian of the Year for her work on canine Influenza.
Dr. Marks is also very passionate about educating in all aspects of media, both locally and nationally. She has appeared on Good Day Chicago, WGN-Pet Central, NBC Morning News, ABC, CBS, NPR, WBBM, Northwestern University media channel and many local websites. Dr. Marks was featured nationally on the Today Show and CBS Nightly News during the canine influenza epidemic of 2015 and in multiple issues of JAVMA. She is a guest contributor in multiple media campaigns for Merck, Zoetis (formerly Pfizer), Boerhinger-Ingelheim, Ceva, Trupanion, Aratana, ScopioVet, and Royal Canin.
Dr. Marks is a regular columnist in Today's Veterinary Business, Healthy Pet magazine, and Pet Vet, and has been published in Veterinary Medicine magazine, DVM magazine, Dogster, and Vetted. She is on the Advisory Board for Health Magazine and also was the host of numerous veterinary broadcasts for the Viticus Group (formerly WVC).
She is a desired national and international lecturer for many of the same companies at VMX, WVC, AVMA and regional conferences, and most recently was a featured speaker at Ceva Sweden's Derm Day and the Royal Canin Global Symposium.
Dr. Marks finds the ideal combination of teaching/mentoring and improving the emotional health of pets in the Fear Free movement. She sat on the Fear Free Executive Council and is a national educator helping other private practitioners develop these techniques. She also led her practice to become the 7th nationally and first practice in Illinois to become a Fear Free Certified Hospital. She is an Elite Fear Free Certified Professional.
Finally, Dr. Marks is a serial entrepreneur, angel investor and consultant, and one of the newer members of VANE, the Veterinary Angel Network.
When Dr, Marks is not working, she treasures her time with her family and her three wonderful children: Sophia, Evan and Madeline. Dr. Marks loves traveling, scuba diving, cooking and spending time outdoors, especially anywhere there is a beach!
---
EPISODE TRANSCRIPT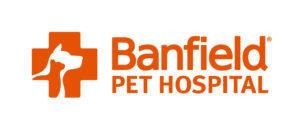 This podcast transcript is made possible thanks to a generous gift from Banfield Pet Hospital, which is striving to increase accessibility and inclusivity across the veterinary profession. Click Here to learn more about Equity, Inclusion & Diversity at Banfield.
Dr. Andy Roark :
Hey guys. If you've listened to this podcast for any time at all, you know how much I care about keeping pet care accessible to pet owners and how much I hate when people don't have the resources they need to take care of their pets, our staff included. Guys, if you are here, you're probably pretty hardcore about pet healthcare. Figo Pet Insurance helps you and your clients prepare for the unexpected so that you never have to make the tough choice between your pet's health and your wallet. Whether these pets are eating out of the trash or diving off of furniture, pets don't always make the best decisions. We know that. But with Figo, you can and pet owners can. Designed for pets and their people, Figo allows you to worry less and play more with customizable coverage for accidents, illness, and routine wellness. To get a quick and easy quote, visit figopet.com/coneofshame. That's F-I-G-O-P-E T.com/coneofshame. Figo's policies are underwritten by Independence American Insurance.
Dr. Andy Roark :
Welcome everybody to The Cone of Shame Veterinary Podcast. I am your host, Dr. Andrew Roark. Guys, if you're a business nerd, I got a great one for you today. If you're not a business nerd, it's still worth checking out, at least to see if it's your jam. See if it lights your fire. I really geeked out on this episode. Dr. Natalie Marks is here. She is a veterinary business consultant. She does a million things. She writes articles. She's does media stuff. She's a teacher. She's still in practice. She's a former practice owner. And I saw an article that she wrote. It's in a little publication called The Fountain Report. Which if you like vet business and the vet industry, and you're not familiar with it, it's worth a google as well. Anyway, she is on today talking about bundling together diagnostic services. Meaning invoice bundling, where you have packages that come up for diagnostics. And she runs through what that looks like and why to do that. It is a really good conversation.
Dr. Andy Roark :
She makes really strong arguments for why this should be part of our practices even if just in small pieces. We talk about getting doctors on board. We talk about how this helps you utilize and leverage your technicians, which makes your day go faster and helps you offload and delegate more effectively if you're a doctor who's overwhelmed. There's a lot of just benefits in getting through the day. She really makes a strong case that this type of bundling can increase your profitability in practice, but it increases your simplicity because you're able to delegate more and it increases the speed with which you can go through cases while doing really good medicine. And so, anyway, it is worth a listen if you are looking at your practice and being like, "Man, I wish my job was easier and a little bit faster." So anyway, like I said, I really did enjoy this episode a lot and geeked out on it. And I know I have a business nerd streak. More than a small one. A big one. But if that scratches your itch, I hope you'll jump in and check it out. I really like this episode a lot. Guys, let's get into it.
Kelsey Beth Carpenter :
(singing) This is your show. We're glad you're here. We want to help you in your veterinary career. Welcome to The Cone of Shame with Dr. Andy Roark.
Dr. Andy Roark :
Welcome to the podcast, Dr. Natalie Marks. Thanks for being here.
Dr. Natalie Marks:
Oh, thanks for having me.
Dr. Andy Roark :
I am thrilled to have you here. I became aware of you when I read one of your articles recently on the subject that we're going to talk about today. But since then, I did a little bit of research on you and you and I have gotten to talk a little bit and you are a person after my own heart. You are someone who gets bored really easily, and you do a lot of things. Coming from a person who also does a lot of things. You have a consulting firm. It's Marks DVM Consulting. You lecture. You are a media personality. You do satellite tours. You invest in startups. You're still in practice. You're doing a lot of things. I love it. I think you and I are very much in the same camp of boy, doing a lot of different things keeps you engaged and it keeps you young. So thanks for being here.
Dr. Natalie Marks:
Oh yeah. Thanks for having me. I totally agree. I think that, especially in our profession where we tend to be very passionate people, a lot of times if we put that passion just into one thing over and over and over and over, I find it hard to recharge. So I like to challenge myself even getting into things that maybe aren't necessarily my perfect wheelhouse, but maybe I have an interest and I want to develop and learn. And I think it's a great way to keep things fresh and also to, like you said, stir up the pot so that you can really be engaged and find maybe even new passions you didn't know about.
Dr. Andy Roark :
Did you always do a bunch of different things? When you entered vet medicine … So you graduate from vet school. Are you just only doing vet medicine at that time and then you branched out or were you one of those people who had three jobs plus vet school going on?
Dr. Natalie Marks:
I'm the latter. I'm a doer. Sometimes to my own detriment. You definitely need to work on boundaries and saying no, but I like to have my life be very busy. I function best when I am scheduled and have a lot of goals and projects going. I find myself to feel … When I'm productive I feel good about myself. So yes, I've always had a lot of different projects and a lot of different interests. I have three kids and they keep my world very scheduled too. So yes, I am one of those people.
Dr. Andy Roark :
I'm testing theories here. What are you like when you go on vacation? Do you go sit on a beach?
Dr. Natalie Marks:
No.
Dr. Andy Roark :
I knew it.
Dr. Natalie Marks:
It's sad. I have to plan my vacations longer than the vacation actually is because it takes me about a day to decompress fully. To actually turn stuff off. I will occasionally sit and read a book. It depends. Like I said, I like to do things so I like doing excursions and hikes and whatever I can find. A cool boating adventure or whatever. I don't like to sit still. I don't know. Yeah.
Dr. Andy Roark :
I'm with you. And it's funny. That's why I wanted to ask that is my wife and I are terrible at relaxing. We'll go to a beach and two hours into the beach vacation we're like, "All right and what do we do from here?
Dr. Natalie Marks:
What do we do? Yeah. No, I'm the same way.
Dr. Andy Roark :
All right. I thought so. You and I are kindred spirits. I reached out to you because okay, you wrote this piece and it was just a random piece that I came across, but I've had this theory for a long time and you're the first person I had seen who called it out in a clear way. All right. What I saw you write was you talked about invoice bundling for work life balance and just to help mentor vets and things like that. And you talked a lot about the benefits of invoice bundling. Now people are like, "I can't believe this is something that Andy thinks about and what the theory is." But it is.
Dr. Andy Roark :
When I started in practice … So I was a baby vet and I went to this practice and they were like, "Hey …" The vet goes in and they do what they do when you practice your medicine. And I did that and it was fine. But I'm a scattered guy in some ways. I'm a relationship person and I'm a big idea person and I'm charismatic and energetic, but I'm not the most organized person. And I also tend to get focused on what I'm doing and let other things that are peripheral go because I'm hyper focused on what I'm doing. And so when I left that practice, I went to another practice and they had clear wellness protocols and things set up where there was a system and the techs ran it. And my average transaction went way up just because I was doing all of the fecal testing, I was doing the routine blood work, I was doing more senior blood work. Things like that.
Dr. Andy Roark :
And as I became a more comfortable doctor and got much more experience, I don't think that was as important as it was when I was a young doctor. But boy, I still remember back to going man, having this structure makes so much difference for me in being a complete doctor and working cases up effectively and just feeling like I'm not dropping balls and missing things. And so I've thought a lot about invoice bundling in that regard. And then also I've got this idea when we start talking about working with clients and pet owners. I call it opt out medicine versus opt in medicine. And I think a lot of us set up our practices and we're like, "Hey, if the pet owner wants to do what's best for their pet, they can opt in to that. And I really think that we should be shifting that paradigm and making it so if the pet owner doesn't want to do what we believe they should do, they can opt out, but it's on them to opt out rather than it's on them to actively opt in to the care that we want to provide.
Dr. Andy Roark :
And so when I see you talking about invoice bundling, you hit a lot of those different buttons in my mind. And so let me ask you … Laying out why I'm interested in this and where I'm coming from and what excited me about the concept and the idea. Talk to me a bit about just starting at a high level, what do you mean when you talk about invoice bundling? What does that look like?
Dr. Natalie Marks:
Well, I think it's covering quite a few different aspects of vet med. I owned a practice for quite some time here in Chicago and one of the challenges we always had was basically exactly what you said is we have veterinarians in all levels of practice. Those that are starting brand new out of school. Those that had practiced maybe for several years, but not with a great mentor. So had developed maybe some habits that they didn't necessarily like as far as how they practice. And then of course, some senior clinicians that are feeling pretty good about what they're doing. But when you run a practice, you have to think of a lot of things. You have to think about the wellness of your staff. You have to think about the financial health of your practice. You have to think about the medical quality of what you're practicing. There's so many things that go into the everyday.
Dr. Natalie Marks:
But one of the things that we have to always think about of course, is the revenue coming in. And of course, when I'm writing this for The Fountain Report, we're thinking about decision makers and thinking about financial health too. How am I as a practice owner going to provide the best possible practice for my patients and my team? How can I continually add benefits to them? How can I provide a subscription to Talkspace for all of them? Maybe that's my goal right now right?
Dr. Andy Roark :
Sure.
Dr. Natalie Marks:
But where's that revenue going to come from? So one of the things that everybody knows of course is that mis-charges is real. It's a big deal. And the other thing that we know is that vet med is about patterns. Not everything. Of course there's zebras out there. But most of what we do is pattern. Pattern recognition, pattern of thoughts about how we work through cases. And I'm a pretty nerdy doctor at heart. I love internal medicine and detective work. And I love mnemonics and teaching. I've mentored so many people over my lifetime in 20 some years of practice that looking at algorithms and patterns and mnemonics, and here's how we can group things together so that people are doing thorough medicine. Because what I found is that even if you've had the worst day, if you feel like you've worked up a case appropriately, or you found that diagnosis because you remembered what you were talking about and did a thorough workup and the client understood what you were saying, they understood the value, they said yes and you moved forward, that is probably the most personally rewarding thing a vet can have for many of the people I've mentored.
Dr. Natalie Marks:
So when I think about invoice bundling, let's just take dermatology as an example. Right now, allergic dogs, itchy dogs is the number one thing that's coming in to see us. In every insurance company claim. So we know itchy dogs is a thing no matter where you practice. So when you have an itchy dog that comes in, we want veterinarians to feel like, "Okay, I have an itchy dog. I pretty much know on my invoice bundling …" So I've done this before. "That there are several diagnostic tests that are available to me that in a perfect world, I should run. I should be doing a skin scrape. I should be doing a tape prep or a cytology. I probably in some cases will be doing a fungal PCR. Whatever the case may be, but these are things I should be doing." Now to your point, the client may say, "Well, I only have blank amount of dollars so could you pick the best test out of those?" Or in a perfect world, you present it to the client. "This is the best thing that we can do. I'd like to rule all these things out because some of these things are super treatable. We won't have to do lifelong meds if it's not atopy. And this is what it's going to be."
Dr. Natalie Marks:
When we have that invoice bundle, meaning your practice management software is set up so all of those tests are bundled into a, let's just say for this purpose, itchy dog workup. Then we know that all those tests are getting into the computer. We know that the client then sees, "Oh, we did all these things because my dog is itchy." We don't lose that charge. The veterinarian has an average client transaction, like you said, that is increasing and improving. And every time they look there, they're reminded of that pattern. So the next time it's easier to remember those tests.
Dr. Natalie Marks:
And for the brand new baby vets that are out there, they can put in itchy dog workup and go, "I forgot the skin scrape. Of course." And the technicians also get involved and they already know what's in that workup so they can be better in assisting in the room for efficiency. That's the thing that's killing us all right now is this horrible lack of efficiency the pandemic created. When we can have a technician and a veterinarian working together seamlessly as a team. They know this is an itchy dog. They know, "Okay, I've got my three, four tests that I know I want to run." Technician is in there working alongside the doctor, doing some of these tests as the doctor is talking about the value and showing the value as the technician is performing a skin scrape or doing a tape prep in between the toes or whatever that might be. There's efficiency, there's value, there's financial revenue, there's best medicine. The client sees a team effort. I don't see a downfall there.
Dr. Andy Roark :
No, no. Okay. I saw you setting this up and it clicked in my head before you said it. I think probably the coolest, most exciting part about this for me is the inclusion of the technicians. I'm a huge tech fan. It was funny. I was on a podcast recently. It's called Vet Tech Cafe. Those guys are great. But they generally talk to technicians. I was one of the first doctors they'd ever had on the podcast. And they said, "Why are you such an advocate for technicians?" And I said, "Honestly, I'm going to be honest with you, I'm really not. I'm an advocate for doctors and getting the most out of your technicians and recognizing and rewarding and empowering and motivating your technicians, that's good for the doctors." And so I love techs, but I also fully deeply believe that leveraging our techs and getting more out of them, it makes the doctor's life easier. It makes better medicine. It's better patient care. It's better at work life balance for doctors.
Dr. Andy Roark :
And so I believe that. And so when you started talking about setting up the bundle stuff, I go, man, the techs are going to know exactly what we're doing, where we're going, what to get. I've mentored a lot of technicians in the past and they'll ask me, "What do you care about or what makes a really good technician?" And the answer for me of what makes a great technician is anticipation of doctor needs. Meaning they don't stand and wait to be told this is what we're going to be doing. They know what we're going to be doing and they're going to be doing it. And a lot of that is on the doctor. Meaning they're not supposed to read your mind. That means you need to be clear about how we approach things and approach things in a systematic way that they can anticipate.
Dr. Andy Roark :
So does put it on the doctor to make it possible. But when you're talking about this, I'm going, man, she's got a system to lay these programs down in a way that makes sense. That makes financial sense. That's clearly communicated and it sets expectations. It sets expectations for the doctor. I've been a doctor coming into a new practice. I don't think it matters if you're a new graduate or not, but you come into a new practice, you don't really know what the expectations are. I've done relief work at different times and I come in and I'll have that itchy pet and the techs will say, "Well, what do you want to do?" And I'll say, "What is the clinic approach to this? Because I want to follow suit with generally what the standard of care is for this practice and how they approach it."
Dr. Andy Roark :
And oftentimes they shrug their shoulders and go, "Whatever the doctor wants to do." And I say, "Well, I'll do it my way then." But having this guidance, I do like that a lot. So all of that makes sense. And I really like it from an onboarding standpoint, from a communication standpoint, training standpoint, things like that.
Dr. Andy Roark :
Hey guys. I just want to jump in with a couple of quick announcements. I have got to thank Banfield the pet hospital for making transcripts of this podcast possible. Guys, in an effort to increase inclusivity and accessibility in our profession, to get people the information and to make sure everyone is included, Banfield has stepped up and made transcripts possible. You can find them at drandyroark.com. Thank you to them. This is something I wouldn't be able to do without their help. God, it makes me so good to be able to offer this.
Dr. Andy Roark :
Hey gang, let me ask you a question. If you could make clients easier to handle for your veterinary team, would you do it? Would you make the client experience better for yourself and the people that you work with? Well, if your answer is yes, I just want you to know that I have worked really hard to help make this happen. I have two online on demand courses in the Dr. Andy Roark store. One of them is all about charming angry clients and the other one is all about building trust and relationships with pet owners. Guys, I worked really hard on these. This is the culmination of over a decade of lecture that I have done around the world and working on these topics.
Dr. Andy Roark :
It is my best stuff broken up into five to 10 minute modules that you can just drop into staff meetings. You can put them wherever you want. It doesn't have to be a big deal. You can use them in morning huddles. But it is a way that you can keep giving your people tools just to make their lives easier because that's what they're all about. If you're interested head over drandyroark.com and just click on the store button and you can see what's there. I've also got What's On My Scrubs card game, which is just something fun, little team building educational activity that might make your people laugh. Anyway, I wanted you guys to know that's there. I hope that you will check it out.
Dr. Andy Roark :
On Wednesday, August the 10th, my good friend Senani Ratnayake, RVT is doing an uncharted workshop. She is doing Believing We Can. Leading a solution oriented team. What do decision making processes actually look like in your practice? Get your team to solve problems and find solutions with tips and tricks from this workshop. Guys, Senani is amazing at walking people through how to connect with their team, how to communicate positivity, how to get people in a positive and productive head space to move forward and to solve their own problems. If you want that for your team, head over to unchartedvet.com. I'll put a link down in the show notes. But get registered. It is on Wednesday, August the 10th, 8:30 PM Eastern time, 5:30 PM Pacific. It is $99 to the public. It is as usual, almost always free to Uncharted members. If you're like, "Man, they do so many good workshops," don't forget to check out the Uncharted membership. I would love to have you in our community. I would talk to you if you were there because we have a nice, vibrant, active community where we help each other. And if that sounds useful, check it out. All right guys. And now let's get back into this episode.
Dr. Andy Roark :
What pushback do you see in vet clinics to doing more of this bundling?
Dr. Natalie Marks:
Well, I think there's two things. One is some people say, "Well, isn't that cookie cutter medicine?" Or, "Isn't that people telling you how to practice?" And I firmly argue, no. I'm not putting together or suggesting that we're putting together extraneous testing. As an example, let's go back to derm. The derm tests that I recommend in an invoice bundle are what dermatologists recommend as a foundation workup for an itchy pet, right?
Dr. Andy Roark :
Yeah.
Dr. Natalie Marks:
So I argue that actually what we're doing is we're creating, again, patterns within our veterinarians of how to think about practicing best medicine. And if the client does not want to do it, like you said, they opt out. They don't have to do every test. They don't have to do a single test at all. And I'm not saying that we run a skin scrape and a tape prep and a cytology and a fungal culture on a wellness exam who's coming in for vaccines. This is for an itchy dog. So it's very appropriate.
Dr. Natalie Marks:
So sometimes I get someone who says, "Well, I don't like following protocols. I like to do rogue medicine and do it my way." And I firmly believe every veterinarian should be an individual and practice the medicine they believe in, but what I am, again, advocating for here is to practice based on the experts in our field and what they recommend as, again, standard of care for a workup for these patients. So that's one pushback I get. I guess the second thing I guess sort of goes along with that is, "What if I'm a veterinarian at a practice and let's say we're working up a Cushings patient and in my invoice bundle there's ACTH stim and I love doing a low dose and I don't believe in ACTH stims and I just argue that this is not the protocol I want to use." Then fine.
Dr. Natalie Marks:
Invoice bundles are not set in stone. Whenever we set our invoice bundles up, we actually set them up at a doctor's meeting. We had a dinner, we all sat down together and we beforehand asked the veterinarians to say, "Hey, what is your test of choice for a diabetic cat? What is your test of choice, blah?" And we worked on it together as a doctor team, which also brought us closer together, I think, as partners and colleagues. But if somebody said, "I absolutely have to do a high dose on every Cushings patient," well, I want to know why. Because maybe they saw an article that I missed in a journal or maybe they were just at a CE where this is the brand new way to do this and we can improve. I love discussion.
Dr. Natalie Marks:
I love having people bring to the table what is working for them and why. Now, if anecdotally, somebody said, "Well, I believe that we need to feed every diabetic only green beans and that's going to save the planet." There has to be a little foundation to what they're bringing. But I love having the doctors on the team come together and say, "You know what, I co-own the practice, but the doctors here, this is our practice. We're shaping the medicine and we're shaping the customer care of this practice all together. If I'm not here, I trust you implicitly 110% that my clients are seeing you." So we have to do this together and as a team, come up with these bundles and I loved it. It really was very effective for our practice on so many levels, but I think most importantly, just the collegiality of the doctors, because we all truly believed in what we were doing.
Dr. Andy Roark :
Yeah. I love the analogy. I love the fact that you talk about we're a team. One of my big things is vet medicine is a team game. And whenever I say vet med's a team game, I do get some pushback from doctors as well, who say, "Well, I want to be an individual. I want to practice things the way that I want." And I liken it to any other team. You can be a phenomenal soccer player and play in your own style with your own talents and skills, but you can't just run all over the field. You have to stay in your lane and otherwise the team suffers and everything breaks down. It's a spectrum of yeah, use your skills and your talents and do things the way you want. And at the same time, you need to stay on your side of the field so everybody else could feel safe and we can work together.
Dr. Andy Roark :
And so I completely agree with that. You put your finger right on one of the biggest pain points. We have a lot of managers and medical directors who listen to the podcast and I know that when we talk about this, the idea of getting the other doctors on board with these bundles and how we put services together, I think that's the stuff of nightmares for a lot of people and they dread having these conversations. I am 100% with you. I don't think that you roll these out to the doctors and say, here's the packages. I think that that is going to go badly 99% of the time. I love your approach of bringing them together and saying, "We're going to have a meeting and we're going to talk about what this stuff looks like." Do you have advice for being effective. When you bring groups of doctors together and saying, "Hey, we want to start bundling some services together for all the reasons that are laid out.", how does that conversation go? What makes it an effective conversation?
Dr. Natalie Marks:
Well, I think there's a couple things that help it be efficient and effective at the same time. First is I really firmly advocate in sending out prep work to the doctors. And right now you're probably rolling your eyes at me. Prep work in today's world. No one's going to do it. Well, here's the thing. And I've had to learn this with my kids in parenting. There's two choices here. If the doctor is really interested in being a part of invoice bundling, they're going to think about it. They're going to think about, "Well, I don't really know a ton about ophthalmology, so I'm going to let other people decide this, but I am a huge derm nerd and I want to be a part of what is challenged and put into our derm bundles."
Dr. Natalie Marks:
So somebody is going to take the time. If they don't want to take the time to be part of that conversation, that's completely their choice. But the consequence to that is the bundles that come apart, you're part of this team, and this is what the consensus is going to be. So feel like it's the same thing. You don't want to vote in the primary, you've got to just take what comes out of it. So this is the thing. We sent prep work and said … We didn't invoice bundle everything to start. We did major stuff. So derm is a huge thing. Urinary cats, the big thing, comes into a lot of practices. Inappropriate urinating cats. Start with some bundles that you feel are you're big offenders that come in and then give them prep work and say, I want you to come and have some ideas.
Dr. Natalie Marks:
And I think for some of them, I even gave them examples. "This is what I'm thinking. What do you guys think?" And then we had a time limit. So at dinner we sat down and say, "Okay, we're going to spend 15 minutes talking about this." And if it was totally all over the place and people were really passionate, we tabled it. Maybe waited until the next meeting to roll that one out. But I'll keep coming back to derm because I think it's an easy one and eyes are easy too. You have a red eye, there's only so many tests we can do to check that out. The problem is that often we forget to do a Schirmer tear test or we forget to check a pressure. We just look for an ulcer and we miss a lot of that.
Dr. Natalie Marks:
In ophthalmology, in particular … Not to digress. But ophthalmology, I think is one area where so many practices are missing a huge profit center. Because in school, most ophthalmology rotations are pretty overwhelmed. There's not that many cases that are different and it's an elective. It's not one that you sit on for eight to 12 weeks in a lot of our universities. So for me, my optha rotation was me and about 19 other students. And I was crammed into a corner watching a few fecal emulsifications. And I had a couple really nasty tertiary ulcers, but I didn't do much. I mean, I maybe soaked a couple cases. But I didn't do much and then all of a sudden I've got these cases and you forget what we're supposed to be doing. So I think those are things that the medicine is pretty clear. These are the diagnostic tests. There's not a lot of arguing about that.
Dr. Natalie Marks:
I don't invoice bundle treatment. I want to be very clear about that. I invoice bundled diagnostics predominantly. But treatment … And this is probably something to respond to that pain point of wanting to be an individual. Here's where you're individual. This is where you can shine as an individual is in your treatment style and finesse about how do you treat that indolent ulcer or how do you perfect your Cushings hypothyroid cases or how do you treat lepto. Some of those things are going to be standard at the hospital, some of them are not. And so starting with invoice bundling, just start in the diagnostic realm. Let the doctors then have that individuality of saying, "I really love this insulin and I'm going to use this because this is where I'm comfortable."
Dr. Natalie Marks:
Same thing with anesthesia. "This is the anesthesia protocol that I'm comfortable with and I need to be comfortable when I am performing these sedations and surgeries. I don't want to be forced into something where I do not feel that I can relax and be the best doctor." So maybe that's something you aspire to, but I would not start there by any means. Gain the trust of the team. That is so imperative to a high functioning hospital is having the trust of the team, not just with management, but peer to peer. So that everybody says, "I've got my best interest at heart, but I also have yours. And I know that. And I show that." And once you gain that trust, then you can expand into some of those things that are maybe not so clear cut.
Dr. Andy Roark :
Yeah. Doing a pilot program makes a ton of sense. Not doing everything at once, just starting. And I love the fact that you separated out treatment and diagnostics. That makes a ton of sense to me. All right. Are there any pitfalls in this that people should look out for? So let's say that we've got people who are listening and go, "Do you know what? It makes sense to me to start to bundle some services. I want to try this out. I'm going to put some of these things together." Do you have any words of warning going into this? Things that I want to make sure I do not … Any ways I can get myself in trouble that I could easily avoid?
Dr. Natalie Marks:
Yeah. I would say start with smaller bundles. I think one thing people like to do is go, "Oh, this is amazing. I'm going to put 19 things in a bundle so I capture every charge." But I say start small and you can always add. As an example, let's take optho. A dog or a cat comes in and they're squinting. So three things that we would want to have in that bundle. Schirmer tear test, Fluorecein stain, and checking tonometry. There might be other things that you want to do later on with those cases, but we don't need to then add in a saline wash and clipping around the eye or doing a fungal culture. Whatever you think that might be happening. Or checking for allergies. A lot of people think, "Oh, well I need to then add in the consequential components to this diagnostics or every differential that there could be for blepharospasm."
Dr. Natalie Marks:
We don't need to look for the zebras right away, I guess, is the thing. So start small. Start foundational. That's that's the key. Foundational workup for some of these guys is the best way to start. And then after a while your management team can look at it and say, "You know what, I'm going to pull all of my Cushings patients and I'm going to make sure that every single one of them had a urine culture. Oh, I guess they didn't. Maybe we should talk about this at a doctor's meeting and be like, 'Hey …'" Or my favorite one is the PUPD workup. There's five tests that diagnose about 90% of PUPD cases. So low colony urine count, bile acids, ACTH stim, abdominal ultrasound and lepto PCR. So if you have those on your invoice bundle for a PUPD workup, not every client is going to okay that. It's a pretty involved financial workup.
Dr. Natalie Marks:
Maybe some will do it one step at a time. Maybe some will group them. Some will say no to everything and then some will do it all. But what it does is it gets in your mind, "Okay, if I tell my client most of the time, I'm going to find an answer on these tests and the client sees the value in the test, then we know 10% of the time there's going to be a zebra, but the client knows that." Like you said, it's about setting expectations. The client knows ahead of time there's still a 10% chance I'm not going to find the answer. Then at least again, you're reinforcing, I have a good chance of finding it. I don't want to say it's 100%. I want you to have that clarity that you going in, you understand and acknowledge that if we do this whole workup, there's still 10% of the time I'm not going to have the answer and we have to do some of these lesser known or sometimes more expensive tests to identify or even see a specialist. But it's setting that expectation, I think.
Dr. Natalie Marks:
But I found that the veterinarians that use these bundles really start to be very quick on their feet of thinking in patterns. And their cases go faster. And I'm not saying they're rushing. But they don't have to rush out and look in a five minute console or look on their phone for deferential lists because you start thinking about, okay, I've got my five things for PUPD or I've got my four things for an itchy dog or whatever. And again, it's not cookie cutter medicine. It's that vet med is pattern based. Human medicine is too. It's patterned based.
Dr. Natalie Marks:
There's going to be the anomalies on either side but most of the time we're in a bell curve and things are going to happen commonly. So I really like for people to think that way. And again, when you're setting these up, set them up smaller first, so you're in your bell curve. And then if you want to add things later that hit on your spectrum, that's fine. But those are the ones you're going to use less likely and that's why I don't like people to have to remember them all the time if that makes sense.
Dr. Andy Roark :
It totally makes sense. Dr. Natalie Marks, you are amazing. So impressive. I thoroughly enjoyed this. You have made my veterinary business nerd heart very, very happy today. I really enjoyed this conversation so much. Where can people find you online? Where can they learn more? You do so many things. What's the best place to track you down?
Dr. Natalie Marks:
Yeah. Well, my website is marksdvmconsulting.com. It's just a portfolio piece of what I'm doing and where I've been and where I'm lecturing. And I'm on Instagram at Dr. Natalie Marks. I don't do a ton of social media. I'm probably an anomaly there. But I have some personal stuff on there. And then I still practice at VCA Blum, which is the practice I used to own. So you can check us out. And I'm also in Vane. So if you are interested, it's a newer group to vet med. But if you are interested in startups and investing and sort of the Shark Tank approach to vet med, want to hear some really cool new products and technology that's coming through, check us out. It's the Veterinary Angel Network. And so we do a lot of really fun things. We were just out in Boston at the animal health summit and we have meetups and lots of cool presentations and pitches. So if you're really into the business side of vet med and also again, what's on the forefront of technology, that would be the place to check out for you.
Dr. Andy Roark :
Vane is V-A-N-E, not V-E-I-N. Not V-A-I-N.
Dr. Natalie Marks:
Like the weather vane.
Dr. Andy Roark :
Yeah, exactly, exactly. And it's like, boy, vane can go a lot of different ways. So V-A-N-E. Thank you so much for being here, guys. The rest of you guys, take care of yourselves. Be well.
Dr. Andy Roark :
And that is our episode. I hope you enjoyed it. I hope you got something out of it. Thanks again to Dr. Natalie Marks for being here and sharing her knowledge. Guys, If you enjoyed this, if you're watching on YouTube … First of all, if you're not watching on YouTube and you'd like to see what the episodes look like, we have our interviews for Cone Of Shame on YouTube. You can jump over there to check it out. If you're watching on YouTube, hit that subscribe button. If you are not, if you're listening to the podcast, give us a rating. If you're listening on an app that lets you do ratings, it's how people find the show. It bumps us up in the search results. It's super. It makes me feel good. It makes me feel like we're doing work that matters and that's worth something at least to me. I would appreciate it. So anyway, guys, that's enough talking from me. Take care of yourselves. As I said before, be well. I hope to talk to you next week. All right. Bye everybody.