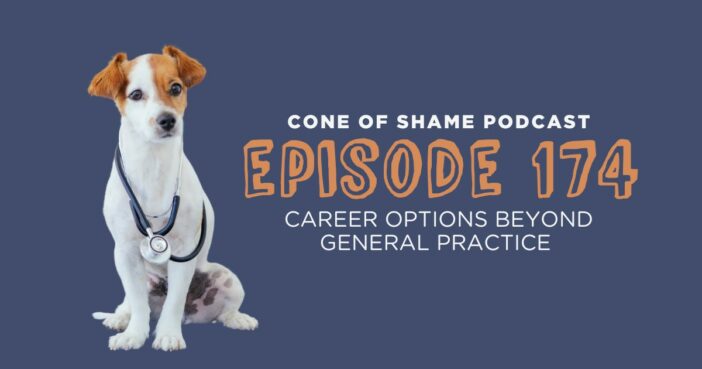 What happens when general practitioners feel stuck and need something different? Dr. Catherine Ruggiero joins the podcast to discuss her diverse and winding career, and what is involved in leaving general practice to become a veterinary specialist.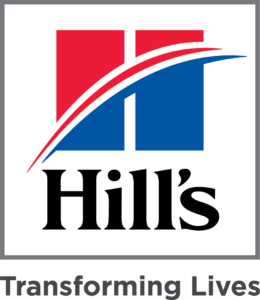 This episode has been made possible ad-free by Hill's Pet Nutrition!
LINKS
Dr. Andy Roark Exam Room Communication Tool Box Course: https://drandyroark.com/on-demand-staff-training/
Dr. Andy Roark Swag: drandyroark.com/shop
All Links: linktr.ee/DrAndyRoark
ABOUT OUR GUEST
Dr. Catherine Ruggiero is a board certified veterinary nutritionist® and Scientific Communications Specialist for Hill's. She completed her Doctor of Veterinary Medicine training at the University of Missouri in 2014. Prior to that, she received a Bachelor of Science at St. Lawrence University and a Master of Science in Biological Sciences at Fordham University. She was an associate veterinarian at a small animal veterinary practice in Upstate New York for just over three years before returning to the University of Missouri to pursue residency training in small animal clinical nutrition. Upon completion of an ACVN residency program in 2019, Dr. Ruggiero joined Hill's Pet Nutrition as a Consulting Clinician in VCS before joining the Scientific Affairs team.
---
EPISODE TRANSCRIPT
Dr. Andy Roark:
Welcome, everybody, to the Cone of Shame Veterinary Podcast. I am your hose, Dr. Andy Roark. Guys, I'm here with my friend, Dr. Catherine Ruggiero. She is a board-certified nutritionist at Hill's Pet Nutrition, and we are talking about her journey through general practice to specialty. And there's a lot of people, I think, how feel stuck sometimes in their job, whether they're a veterinarian or a technician or a front desk person or a manager. I think this is a ray of hope as far as reminding us that you have options, and you can go lots of places. And the experiences you have, they translate. And there's opportunity for you to grow, if you want to do it. I think Catherine is super impressive. You're going to hear somebody who … She's very kind of laid back about it, but she takes the bull by the horns and makes her career what she wants it to be. And I found that really interesting and inspiring, and I kind of pushed her into the details of … Who did you reach out to, and what did you do, and what did you say to get this opportunity?
And so anyway, if you're somebody who's looking at your career and going I wonder what it would be like to make a change one day, this is a great episode for you. Guys, this episode is made possible ad free by the support of Hill's Pet Nutrition. Let's get into this episode.
Kelsey Beth Carpenter:
(Singing) This is your show. We're glad you're here. We want to help you in your veterinary career. Welcome to The Cone of Shame with Dr. Andy Roark.
Dr. Andy Roark:
Welcome to the podcast, Dr. Catherine Ruggiero. How are you?
Dr. Catherine Ruggiero:
I'm doing pretty good. How are you?
Dr. Andy Roark:
I am very good. I am super glad that you're here. I've got some stuff. For those who don't know you, you are a board-conference nutritionist. You are with Hill's Pet Nutrition. And yeah, that's it. You've been with them probably about four years now and just a genuinely splendid, wonderful person and someone that I want to talk to you about career paths. What I want to talk about today, I get a lot of questions about people who are interested in doing something nontraditional with their careers. They're like I've done practice, and practice isn't for me. And it breaks my heart, but I totally get it. And some people are like I'm going to leave practice for a while and maybe come back. And I want to talk to you, one, because you are a veterinary specialist. And then also because you've had a sort of nontraditional career path and done different things and interfaced with a number of different specialists who have kind of done that.
And so I just want to open up and talk a little bit about your story and then also kind of weave into your philosophy on defining and redefining your career. And I think a lot of people are interested in that topic, and that's kind of what I want to lay down. Does that sound all right?
Dr. Catherine Ruggiero:
Sounds great, let's do it.
Dr. Andy Roark:
Cool, so let's go ahead and start off. So let's start at the beginning. Why don't you go ahead and just kind of lay out the beginning part of your career? You're a vet nutritionist. That was not the plan.
Dr. Catherine Ruggiero:
Not the plan.
Dr. Andy Roark:
Tell me how you got that, because you and I have a lot in common. As you and I just talked before, and you talked about your career, beside the whole being super smart and being a specialist, we don't have that in common. But we have a lot of the other things in common, and so I want to talk about that, because I think that there's some similarities in our career paths that are probably true for other people. So begin at the beginning. Tell me a little bit about your career and how you got to be a nutritionist.
Dr. Catherine Ruggiero:
Yeah, well I was not one of the … I knew I wanted to be a veterinarian when I was five or eight. Is that the average these days? I think, so it took me a little while to get to that point where I knew veterinary medicine was where I wanted to head. So that path took me a little longer I did a master's in between undergraduate and veterinary school.
Dr. Andy Roark:
What'd you do a master's in?
Dr. Catherine Ruggiero:
Molecular biology.
Dr. Andy Roark:
I did one in zoology. I'm with you. That's why I was like man, we got a lot of things in common. I also did not know I wanted to be a vet. I wanted to be a human doctor, and then I got to my junior year in college, and I was volunteering in hospitals. And I was like forget, this is not what I want to do. There's people here.
Dr. Catherine Ruggiero:
Yeah, I think that's how it goes. You go no to humans, and then you go okay, I guess yes to vet med. That's something I've never thought about, but okay.
Dr. Andy Roark:
So my wife is a college professor, and I have this theory based on her interactions. I think that the fear of not knowing what you're going to do is bigger than people's fear of ending up in a job that they hate. That's what I think.
Dr. Catherine Ruggiero:
I think that's true.
Dr. Andy Roark:
I think that there is a ton of people who are like this is what, I have to be a lawyer, or I have to be a doctor. And I see them in undergrad all the time now in some of my life students and things. I'm like this is a person who decided at age seven they were going to go be a physician, and they're not cut out for it. It's not what they think it is, and the fear of not knowing what they're going to do is big enough to make them overlook all the signs that they should not be here. And so I wonder how lonely we are as people who are like I didn't know I wanted to be here. I thought I was going to be something else, and then I looked around and changed paths. But I like to call that out. I think a lot of people are like you need to be called from birth to be in this profession. I was like I love this profession. It was not plan A.
Dr. Catherine Ruggiero:
No, not at all, and it's true. I kind of focused on what I liked in school, because I liked school. I think that's the nerdy party, is I really liked school, so I focused on what I liked in school. And then I did get to the point where I'm getting towards the end of my undergraduate career. I kind of have to take these skills that I've accumulated through my transcript and apply it somewhere. And human medicine made a lot of sense, but I have a great mentor who said, "What about vet med?"
And I said, "I've had dogs. I grew up with dogs in my household, but I never really … I guess, yeah, we could look into that." So I took some time right after undergrad to work in a few vet practices. And I think unexpectedly I decided I didn't want to go to vet school after that, which says nothing about the veterinarians I worked with. I think it says something, maybe, about the clientele I was interacting with as a vet assistant.
Dr. Andy Roark:
Got you.
Dr. Catherine Ruggiero:
But that's when I decided well, I'll go to grad school. Again, I liked school. Well we'll spend some more time in school. But that's when I really decided, when I was in graduate school and kind of thinking okay, where am I going to be longterm? That veterinary medicine checked all the boxes, just maybe not in the way that I thought that they would. So yeah, so I applied to vet school while I was finishing up my master's which ended up working out nicely. The master's, I think, helped me get into some good programs and helped with my application process. Plus I'd already learned what it was like to get a C in something, because graduate level molecular biology courses kind of … It's not the first time.
Dr. Andy Roark:
Yeah, that box had been, that perfect piece of glass had been shattered already. Yeah, so tell me a little bit about the thought process when you're like no, I don't want to do that. Okay, I'll do that. What is the thing that swings you back, when you've decided that you didn't want to do it before? How did that process come around?
Dr. Catherine Ruggiero:
Yeah, well I think what I loved and what I'd done in undergraduate school and what my mentor saw in me was I really liked the science. I'm definitely a science nerd. I like the biology. I like the problem solving of medicine. And of course when you are just entering the veterinary world as a receptionist and client services representative and vet assistant, which is what I was doing, you're not actually doing that part of vet med. You're doing a lot of the problem solving, the troubleshooting, the selling. A big part of what I did was going at the end of the appointment and really try to sell products that I didn't understand why I was selling them. So I didn't like that part of it. I felt like I saw really the money side of the business. And not that the veterinarians I was working with were making a ton of money, but I saw this kind of culture of we need to sell things. We need to make money in this profession, which I now completely respect and encourage.
But I didn't have the knowledge base to kind of see where that was coming from. And I didn't get to see the cool stuff that was happening to get to the point where you sell the ear ointment. I just knew we were selling a lot of ear ointment.
Dr. Andy Roark:
Yeah, it sounds like the why was missing, right? You were in there like, "Hey, you need to send this flea and tick prevention home, because money." And that's not a rewarding, fulfilling thing at all. The truth is, the people who were behind the scenes had good, good reason for doing this. And they probably were very … In their minds, the why was very clear. But it wasn't coming down to you, and you didn't have that background understanding. I think a lot of people wrestle with that.
And I'll also tell you this. I look around at how busy practices and stuff are, and as a business owner, it is really easy sometimes to look at the bills that are due and payroll and trying to pay people what they're worth and to go crap, we have got to make money. And then to talk to your staff and be like, "Guys, we've got to make this money." And the staff is like wait a second. This feels like a real focus on money. And that's not what you wanted it to be, but I am very empathetic now to business owners that are feeling stressed. Because I've been through that period of crap, where is payroll going to come from? And I can 100% see how that communication can happen, and it's understandable. It's still really sad.
Dr. Catherine Ruggiero:
Yeah, I mean I think once I tried on a few practices and found one mentor who I still talk to today, who's a veterinarian, who really did and found out this wasn't my summer job. I wasn't there to clean kennels. I wanted to go to veterinary school. And so when there was time in those busy days, we had a big whiteboard in the back. And he would take me back and say, "Let's draw through this disease process. Let's talk through what this test means." And really did put in a lot of time to try to get me excited about the part that I should have been excited about. But I pretty quickly was like this is not for me. And I was surrounded by a lot of people who weren't really enjoying it. Yeah, so I went, and I said, "Let's go back to school and figure it out." And really it was once I was in school that I was like no, it's the medicine that excites me.
That's the fun part, not the test development not the biomedical science. It's a portion of things, which is so important to both the human and veterinary side. It's the medicine, the problem solving and the client interaction. It's the talking to pet owners part that I actually really missed, which I wouldn't have known, if I didn't leave.
Dr. Andy Roark:
Yeah, sometimes you don't … Wise man once said, "Don't know what you got until it's gone." That's where that is. So you went to Mizzou, and like me, you fell in love with the VBMA and the business side, it sounds like. So tell me about that, and then let's talk about going into practice.
Dr. Catherine Ruggiero:
Yeah, well I really enjoy school, so I did enjoy vet school and really enjoyed being in every club that I could find the time to be in. But VBMA was especially a passion, and I got to be on the executive board at Mizzou while I was there during my time as a student. But I kind of thought this is where you shine. This is where the pinnacle … I'm going to be in school, but then I'm going to stop being in school. What am I going to do after school? I need to keep working towards something. That something is practice ownership. That is going to be a constant ladder-climbing kind of thing, always a new challenge. That's going to be the path for me.
And so I was definitely small animal, always small animal focused. But that VBMA really reinforced that this is the way. This is the way I'm going to get a good quality of life out of this profession. This is how I'm going to touch the most lives, touch the most animals. This is how I'm going to build something, build a legacy, is with practice ownership. So that's really, when I graduated, how I headed out the door, was looking for a practice that assuming probably it wouldn't be my first practice that I landed in but a practice where eventually ownership was going to be on the table, or I could head out on my own and start something.
Dr. Andy Roark:
Okay, so this is where I want to start to dig in a little bit. Because I think up to this point, I think you've been through a career that's a lot like other people's that have. And so I kind of want to walk with you a little bit through this part right here. So you've graduated from vet school, and you've gone into the general practice. And I really like the idea of practice ownership as the ladder climbing, because that was 100% it for me as well. I need to be going somewhere and feel like I'm working on something. And I feel like a lot of us coming through vet school have always had the next achievement. And so that was a big part for me as well. And so I want to talk to you, because I think this is going to resonate with a lot of people. Talk to me a little bit about your experience in practice and the abandonment of that plan.
Dr. Catherine Ruggiero:
What happened?
Dr. Andy Roark:
Yeah, because I think a lot of people are here right now, and they're going maybe this isn't what I thought it was going to be. Or what I always had planned on is not coming together the way that I wanted. And to my point at the beginning, I think uncertainty is really scary. And so what I really want to do with you is unpack this journey a little bit, because I think a lot of times hearing other people's path makes the unknown feel a bit less scary. And so yeah, can you just start to unpack that for me? And let's walk together.
Dr. Catherine Ruggiero:
Yeah, well I would say first of all that I had the dream practice. I mean especially coming right out of veterinary school, it was a six-department, small-animal practice with the most fantastic practice owners who were interested in eventually selling and eventually selling to me. I had other associates at that practice that were extremely collaborative and supportive and helped train me. I had technicians who had been in the field for 20, 30 years. I think I learning more about vet med from my technicians in the first two weeks of practice than I did probably in six months of clinics. And I had amazing, amazing support staff and really great clients. So it's hard sometimes. I'll talk to friends who are in situations, and I hit the jackpot of jobs, especially right out of vet school. And the mentorship I had was just so, so great. If I didn't feel comfortable with something, one of the owners or the associates was there. People would look at x-rays with me from day one all the way through three years in. I had this really great, collaborative environment.
And the first year or so, it was stressful. It's stressful. Pet med is stressful. Any new job is stressful. It was stressful, but I had a lot of great support. And I said "Well I think I just need to get used to it. I need to get my feet wet. I don't love surgery. I don't love this. I don't love that." But I knew I'm a baby vet. I got to get settled, knowledge got to just keep working on it. And so my second year I'm like okay, it's not my first year anymore. I'm still a baby vet. Maybe I really need to … I'm not really loving every single day of this. And I was working in a practice with such passionate people, so the associate veterinarians there, we did love it.
I mean everyone has hard days, and there are hard clients, and there are hard cases, but they loved it. I mean they came to work every day just enamored with their job. And I was like I'm not there yet. Maybe I need to figure out how to get there. So again, I had a very, very supportive practice that kind of said, "Well let's kind of narrow down what you're passionate about, and we'll steer you in that direction. We've got six doctors. Everyone can have their little niche of what they like to do." And so I really liked nutrition. I liked it in vet school. I also really liked ophthalmology, and so I kind of became one of the nutrition or the eye people. Especially a new client came in or a client that had an issue and really wanted to talk deeply about one of those topics, they would get funneled to me, which was fantastic. I mean it really let me do the things I wanted to do. I still was doing the things that you've got to do but don't always want to do. But that's life.
So I had great support there and was developing a really wonderful clientele and was talking about nutrition a lot and was kind of training technicians on nutrition and my support staff on nutrition. And the third year I still … It's great. I'm glad I'm doing this, but I just don't think I like this. And it's such a scary thing, because I was just starting to get into the conversations, going to the meetings with the practice owners on how does one acquire a loan to purchase a practice. And what is the 10, 15-year plan for doing that look like? And I just said, "I don't think I can do this for another 10 or 15 years. And if I am going to be a practice owner, the only way I can imagine doing this is if I'm not practicing, if I'm just a practice owner." And that's not what I wanted to do, and it's not the culture of the clinic that I was at either. I mean it was one where the owners were very much involved and were primarily clinicians on the floor all the time. So it just wasn't a good fit.
Dr. Andy Roark:
I look at practice ownership as like a 10-year deal. If you're in it, and this is just a sloppy rule of thumb, but if you're going to do it, plan on it being 10 years of you being involved in this thing. So there's not like let's try it out for a year. It's a commitment. All right, so when you're having these thoughts at year three, and you're like I don't know if I'm really liking this, when did you recognize that might be a problem? Everybody has those fleeting thoughts of like that was a bad day, or man, I'm really tired. Was there something that you can point to where you were like this is when I was like I'm not sure I want to keep doing what I'm doing?
Dr. Catherine Ruggiero:
Yeah. I don't know that there was one particular thing or incident or case or anything like that, but I felt myself becoming less confident in my skills, even though I was working a lot, and I had successful cases. I was becoming less confident in my skills and more anxious about some of the day-to-day parts of veterinary medicine. And I couldn't really figure out why. I was doing well, and my bosses said, "You're doing well." I was making money. I had really loyal clients.
The support staff was saying, "You're awesome. You're doing great." But there was something about it where I didn't feel like I was doing a good job. And I think there's the jack of all trades, master of none idea. I don't totally agree with that, because I think there are plenty of general practitioners, I've worked with them, who are masters of everything. They're just people who can be that way. But I think I started to realize I really … I think just the way that my brain works, I like to focus. I like to focus on something small or a few small things. My day would work out that it was all derm patients, I was in heaven. But you throw one limping dog in there, and suddenly the day was very stressful. So I didn't like the variety, which is the thing I thought I'd love about general practice. I didn't like the pivoting from the puppy appointment to the euthanasia, which is something I thought I was actually fairly good at.
But it came with a lot of anxiety for me, and it was just, when I was in practice, it was just around the time that not one more vet was starting up. And so I felt grateful that there was this community of other people who were really anxious. They were really anxious about veterinary medicine. They were really anxious about their clients and their patients. And I wasn't alone in that, but it also was this idea that maybe that's what it is, and you kind of just have to tough through it and deal with it. And I didn't like that option, so I had changed things a few times. I changed the course a few times, and I'd gone back to school a few times. And I knew that was totally possible, so it's around then that I started thinking, well what do I like?
If I could have a day full of patients just talking to clients about X, what would it be? And nutrition came right to the top of that list. And I said, "Well could I go back to school?" Because I like school, and just focus on nutrition. And yeah, turns out that's totally doable, which I had never thought of going back, after being in practice, going back to the university.
Dr. Andy Roark:
I remember being in vet school. This may be something that screwed me up for life. But I remember being in vet school, and I was involved in a conversation I should not have been involved in where, there there was clinicians that were talking about behind-the-scenes residency stuff. And I was just standing there, and I was uncharacteristically quiet, I guess, at the moment. And I remember one of the applicants had been in general practice for a couple of year. And the other applicants had come straight out of internship programs. And one of the current residents was like, "Why are we looking at this person? They're in general practice. They haven't been doing this." And she blew them off, and it looked to me, and I wasn't there beyond that, it looked to me like that guy's chances were tanked after this conversation. And I've never forgotten that, and I remember being angry. I remember being like, why is it that, if you make this choice, and you go into general practice, that there's no path back?
And the person who's been in general practice, you don't know him. He may have more experience than the person who did a one-year residency, regardless of where they did it. You know?
Dr. Catherine Ruggiero:
Yeah.
Dr. Andy Roark:
And that was one conversation, but I've never forgotten it, and it's always bothered me. Tell me a bit about that transition back, where you are in GP. You're not coming out of some big New York internship program or out of some academic program somewhere. Help me see the light there. What does that even look like, to try to go back?
Dr. Catherine Ruggiero:
Yeah, I mean I'll say, first of all, it's hard if you're considering it, because you've been out in the world, making money.
Dr. Andy Roark:
Yes, that makes sense.
Dr. Catherine Ruggiero:
So interns don't know. When they go into a residency, it looks like a little pay bump. They don't know. They've been eating ramen the whole time. I had gotten used to a nice bottle of wine and going out to dinner and having a lifestyle of a professional person. So that was like for me, that was actually one of the really hard things. And I think for people who maybe start to go down that step, when you look at what a resident's salary is, you go well, do I really want to do this? I mean it's a finite amount of time, but it's a tough thing when you've been out in the world, working and working independently. Because you know I had fantastic mentorship, I was doing it, my own thing. And so the idea of the pay cut with the intense supervision when you've been an independent, money-making adult is kind of challenging.
I think also it depends on the program. There are programs where they really would prefer that you're in one or two or three different internships before you show up in a residency. And I won't say that for all of them, but I think there is a protectiveness in academia that they like to train people a certain way, right?
Dr. Andy Roark:
Mm-hmm.
Dr. Catherine Ruggiero:
And you learn to go rogue when you're in practice.
Dr. Andy Roark:
Yeah, I learned on the streets.
Dr. Catherine Ruggiero:
Yeah, exactly. And nutrition is one of those specialties where that street smarts from being in general practice actually are really highly valued, Because it's those communication skills. It's being able to talk to owners and kind of relate to owners. That's a skill I think you really can build most successfully in private practice or in general practice. And it's a skill that you need.
Dr. Andy Roark:
You've got to get reps, right?
Dr. Catherine Ruggiero:
Yeah.
Dr. Andy Roark:
It's a skill that you got to get reps in. And in general practice, you're talking to client after client after client after client. And so I love that you've put it that way, really taking a moment and looking at what are the strengths that I've built here, that I would take back to this program. That makes a lot of sense.
Dr. Catherine Ruggiero:
Yeah, and I really liked talking about nutrition. I wanted to build my knowledge base. I did a lot of CE, nutrition-focused CE when I was in practice. But I knew I liked that part of it, and I did have tons of experience talking to people, whether they wanted to talk about nutrition or not. We were talking about it. And so it's actually, I think, a skill. That general practice experience is a skill that is undervalued in a lot of residency training programs. Nutrition is one where I'd say it's a little bit more common to have people out in general practice or maybe doing emergency medicine for a few years and then going back and doing a residency, because you build those communication chops. Not to say you can't come right from an internship, but yeah. I don't know, if I had gone into an internship first, if I would have fallen in love with nutrition the way I fell in love with it in practice.
Dr. Andy Roark:
Sometimes it's finding that path, isn't it? As opposed to I think there's a huge amount of pressure that's put on young people to know what they want to be. And that just to me has always seemed like kind of ridiculousness. I have never had clarity on what I wanted, until I got into it and did it for a while. And so I really like this idea that you go out in practice, and you figure out what you like. I really like a lot. I know this is stepping back for a second, but the idea that you were like I like eyes and nutrition, and that's what I like.
I really preach that a lot when I talk to veterinarians and also support staff, is figure out … And this is simple, but I tell you, my best career advice that I try to give everyone is, figure out what you like doing, and figure out how to do more of that. And figure out what you don't like doing, and figure out how to do less of that. And when you talked about I stepped in, I really wanted to do eyes and nutrition, and my staff knew that. And I got the chance to do that and to train in that. Can you tell me a little bit kind of what that looked like? Because to me, that's the quintessential self-created career growth path. I love that you did that. What did that look like?
Dr. Catherine Ruggiero:
I mean it really started by looking, as a six-doctor practice, at what niche needed to be filled. So I wasn't going to … I didn't like surgery anyway, but there was a couple doctors who really loved surgery. That would've been a hard one for me to be like I love surgery too, and I'm the new vet. Let me in. So part of it was also looking at the need that needed to be filled from the practice standpoint. But the other part of it was the stuff that, by the time I was doing that, I kind of had had a year to play around with things. I don't want to say they were weaknesses in the practice. That's not a fair thing to say, but there were gaps that weren't being filled.
Dr. Andy Roark:
Sure, I like it.
Dr. Catherine Ruggiero:
Where it was a lot of those conversations were getting deferred, or those people were getting referred out to specialists. And by all means, refer to an ophthalmologist. But I ended up saying, "Well maybe some of these I can deal with while they're waiting to get to the ophthalmologist."
So again, I had very, very encouraging management who said, "Reach out to the local ophthalmologists. Go visit them. See if you can learn from them. Go to CE. We'll pay for you to go to CE and learn more about eyes and nutrition. And they did. I did a lot of extra CE in those areas. I connected a lot with the specialists. We didn't have any nutritionists in the area, but we had fantastic ophthalmologists who let me come and bother them and follow them around.
Dr. Andy Roark:
Tell me what that looked like, because I've heard of other people doing that. And I'm pretty darn extroverted. I like making friends. My hands are sweating now, imagining going to the specialty hospital like, "Hey, can you show me what you do?" How did you even present that idea to them, and what was the reaction?
Dr. Catherine Ruggiero:
Yeah, I think we, my practice had a great relationship with local specialists. I mean when I was looking for jobs, I was trying to find that sweet spot between … You don't refer everything, but you're not afraid to refer something. That's what I was looking for, and that's the hospital that I was in. So it somewhat naturally developed, this relationship between me, and at the beginning there was one ophthalmologist. Another ophthalmologist joined the specialty practice that was available locally. But I was sending her cases, so we were talking a lot. We were talking on the phone, and then it was, "Well here's my cellphone number. Send me pictures of these eyes that you're rechecking." And then it was, "Well this one is coming in for a recheck next week. I kind of want to see what you do with it."
And the invitation was, "Come on down." So I think I was lucky in that I was working with very approachable people who had a long wait list and were excited by the idea that a general practitioner would maybe take some of those rechecks and do things the way they wanted it done and consultant with them and let them know, "Hey, this is the progress I'm seeing. Should we throw in this extra med?" And they could say yes without needing to fit in another emergency. So it was a really nice, reciprocal relationship. But I had very open specialists. Then again, I had practice owners who were very encouraging of me picking up that niche in the practice.
Dr. Andy Roark:
That's awesome. I really like that. So now that you've gone through your residency, you've been in practice for three or four years now, working as a nutritionist, is there anything that you do differently? Or do you have advice for people who have an area, whether they're a doctor or a technician or a manager or anything like that? If you have people who have an area of special expertise, whether it's nutrition or something else, what would you say to those people? Is there anything that you would put forward as advice for them?
Dr. Catherine Ruggiero:
I guess just that you can. I think that we get told that so much in vet school. When you start vet school, you get told the two things, that it's a small community, and everyone knows each other, which is true, and that you can do whatever you want with this degree. There are so many paths, which is also true. You can't end up forgetting that we know each other, because once you start getting out there too and going to conferences, you realize we really all do know each other. But I think we do forget the … You can do whatever you want with this.
And I was not happy in practice. I was not the best version of myself. I mean I feel like I was a decent veterinarian, but I was not the best veterinarian that I could be. And I really wasn't that happy, and it was really scary to admit that and then say, "I'm not just going to grit my teeth and get through it." Because that's how you get through vet school. That's how you get through everything, is you're just going to put your head down and get through it. And I don't know the moment or the magic. There was nothing that happened where I said, "Well maybe I don't need to." But I was probably in that position where I said, "Do I want to leave the profession?" I knew I didn't want to leave my practice, because I was in the dream practice. So there was no grass-is-greener practice out there for me. I knew how lucky I was there. But the fact that I still was not really happy made me think this is not I just need to keep trying different things.
This is like maybe I'll just … I need to make a change. And I didn't want to leave vet med. It took me a while to get there, didn't want to abandon veterinary medicine. But you start thinking for all those people at orientation who said, "You can do whatever you want with your veterinary medicine degree." And once you start looking, it's really true. You can. There's so many options. And I knew I liked school, so that helps. If you like school, you can be in school forever. It's not the most lucrative choice.
Dr. Andy Roark:
Professional student, yeah.
Dr. Catherine Ruggiero:
Look, maybe they turn you away eventually, but they haven't turned me away yet. And I really like that part of veterinary medicine. There's always more to learn. There's always more to do.
Dr. Andy Roark:
If someone came up to you, and they said, "I'm thinking about making a change kind of like you did. Do you have any resources for me? How do I get started?" Where would you point them?
Dr. Catherine Ruggiero:
For me, I started reaching out to … I decided I think I want to leave general practice, and I think I want to specialize. That decision was sort of made. So once I had that decision made, I started reaching out to specialists that I knew from when I was in university and when I was in vet school. And it's amazing how people will remember you and how professors will remember you. So I reached out to the nutritionists that I knew. I also reached out to the ophthalmologists that I knew and said, "Hey, I'm kind of tinkering with this idea of going back and specializing." And once you say that to especially a specialist, I mean they get super excited. Now you're talking about wanting to do the thing that they love. So then you get a lot of support, a lot of resources. What can we do? Here's how we can do it. Here's how the pathway looks. You don't have to figure it out on your own at that point, because they've been through it.
They've been through the residency program. What maybe is a little bit unique for some specialists is trying to guide you through that program when you're coming from practice. And there are certainly some programs where you're probably going to need to do an internship or something like that before you get into a residency program. But that's stuff that you don't necessarily have to figure out on your own. I remember sitting on the computer, trying to figure out what is the match. And how does the match work? Because I was never going to specialize, was never going to do an internship or a residency before. And I realized, well this is stupid. I'm talking to people who've done this. Let me just ask them what the match is and how I do it. And again, it's all people have been through that portion of things. But I think we build a lot of resources, even in school, that we forget about. And I was lucky enough to go back to where I went to vet school to do my residency, and it was such great fun to see all these people again.
You're like no one is going to remember me. I was a little vet student. I wasn't going to specialize. I was going to go into general practice. No one is going to remember me except maybe the people in community practice. But no, it's not like that. There really is, I think, a profound investment that faculty … I guess I can just speak for Mizzou, but I will say I think most institutions are that way, where they really have invested in you. And so you can reach back out. You paid a lot of money. You can reach back out to ask them for advice, even though you're not a student anymore.
Dr. Andy Roark:
Dr. Catherine Ruggiero, thank you so much for being here. Where can people find you online? Where can they follow you? Where can they hear what you're up to?
Dr. Catherine Ruggiero:
I'm a little bit of a shadow. I don't have a huge online presence, but I'm on LinkedIn, so find me on LinkedIn. That's probably the only thing that's up to date.
Dr. Andy Roark:
I love it. "I'm a shadow." What I hear is you lurk on social media.
Dr. Catherine Ruggiero:
For sure, yeah.
Dr. Andy Roark:
All right, everybody, take care of yourself. We'll talk to you next time.
Dr. Catherine Ruggiero:
Thank you, bye.
Dr. Andy Roark:
And that is our episode, guys. That's what I got for you. I hope you enjoyed it. Special shout out to Catherine. Thank you so much for being here. Thanks to Hill's Pet Nutrition for making this episode possible. Gang, take care of yourselves, be well. Talk to you next time, bye.