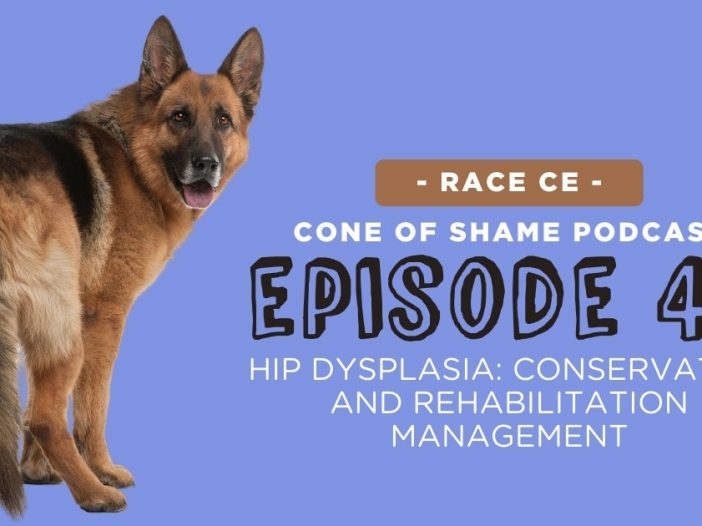 This program has been approved for 0.5 hours of continuing education credit in jurisdictions that recognize RACE approval.
While there is ample information on the topics of hip dysplasia diagnosis and treatment there is paucity of information in the area of rehabilitation as it pertains to the conservative management. This presentation with Drs. David Dycus and Andy Roark provides information on rehabilitation efforts as part of the conservative approach in both young and old dogs with hip dysplasia. The goal is for the veterinarian or veterinary technician to gain an understanding into basic conservative and rehabilitation goals/concepts they can use in daily practice when conservatively treating young and old patients with hip dysplasia as well as understand the major differences in rehabilitation in young versus older patients.
Supplemental Reading Material
Take this QUIZ to complete the RACE CE.