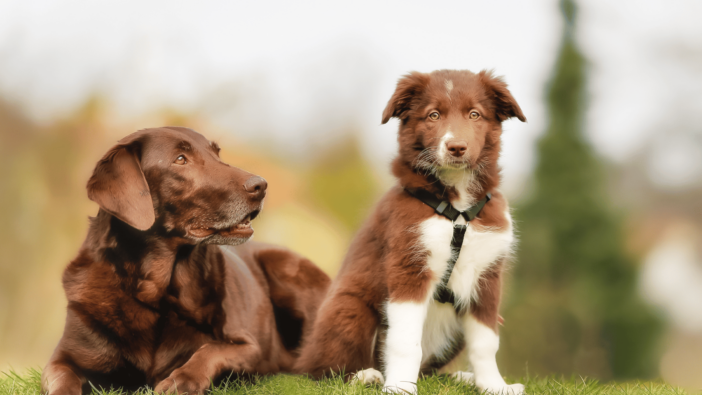 My oldest daughter Jacquelyn turned 15 in January and got her learner's permit. Ever since, I have spent a significant amount of time riding around with her as she learns the ropes of driving (and sharing in her joy and excitement).
While I enjoy our rides through neighborhoods and around (and around and around) giant parking lots, I find my thoughts often drifting away from the task at hand and onto what Jacquelyn will actually do with the freedom to drive herself when she has it.
I think every parent worries about bad things happening to their children once they can leave the nest and go where they want. What if my daughter has an accident or gets into a car with a drunk driver? What if she goes to a party where drugs and alcohol are being abused? What if someone tries to take advantage of her? How can I prepare her to deal with all these awful possibilities??
My Newfound Reliance on Protocols
As the company I founded, Uncharted, continues to grow, I spend a lot of time creating systems and protocols to get everyone to work together. After all, for a rapidly expanding company, having clear ways of working is critically important. Formalized workflows are a great way to provide a consistent experience for clients, prevent confusion over who is doing what, and move along projects that require multiple departments to collaborate smoothly.
One night as I rode around with Jacquelyn, I began creating a "Risky Situation" protocol for her to follow. I would need her to let me know where she was going before she took the car, and I would need to know who would be with her. I'd need to know what party she was going to and if the parents knew this party was happening. I would need to have some sort of a location verification system to make sure her friends didn't talk her into going to a different party than the one I was told about.
I would need to know when she left the party so that if there was a problem on the ride home I would be aware of it. I would also probably need to be in contact with her friends so that I could know they were watching out for Jacquelyn (and that she was watching out for them too, of course!). We would also need some policies put in place as to what expenses could be put on an emergency credit card, and which ones would need to come from her own savings. Perhaps my wife could take up the accounting aspect of this workflow?
Thankfully, my wife stopped me before I began documenting a formal "friend interview process" to be handled by the family HR department. "My dear," she began. "Maybe you should just tell Jacquelyn what you are worried about and help her think about what decisions she might have to make."
Sometimes Providing Context is Better than Providing Systems
She was right, of course. Not every task needs a system, protocol or checklist. Some tasks go much more smoothly if, instead of making a workflow, we take a few moments (or hours with a powerpoint deck and a collection of youtube videos) to explain the context of the situation so a smart, capable person can use their judgment to make decisions when the need arises.
This is the difference between leading and developing people with systems versus with context. Yes, we should absolutely have checklists and systems when we prepare for surgery. However, maybe we don't need them for every patient or client interaction we have. Maybe instead we should focus on communicating context; what is important to our practice, team and patients. This way, smart and compassionate team members can adapt, innovate, and work autonomously. They can create solutions and take actions that are customized to the situation, and they can leverage their specific strengths and passions to be successful.
The Plan
Instead of making a complex algorithm-based decision protocol, I ultimately decided to talk to Jacquelyn about my concerns and ask for her thoughts on how she might handle these situations. Unsurprisingly, these were not new ideas to her. She had clear thoughts and feelings about how she would behave and she harbored some of her own concerns about how things could possibly go off the rails. We both agreed that she is a capable, confident, trustworthy individual who is capable of assessing the situations she is faced with. She is also comfortable reaching out for help if and when she ever feels like she might be in over her head.
I think we can all appreciate the value of good systems and protocols in our work. At the same time, we must be careful about hiring (or raising) great people and not allowing them to make decisions on the floor. Our goal is never to create the feeling of a police state where life is bound by endless rules, but instead to make life better by giving guidance and clarity where appropriate and providing the context people need to make their own decisions whenever possible.