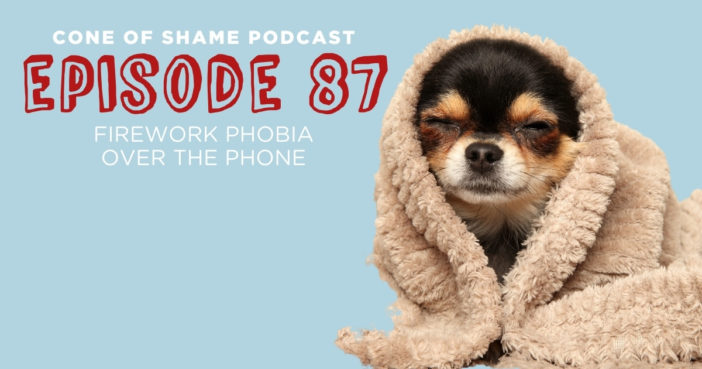 Dr. Andy Roark talks to veterinary behaviorist Dr. Lisa Radosta about firework phobia and what we can do when clients call right before the bangs start.
Originally published: July 2, 2020
LINKS
Secret Sauce to Optimizing workflow: unchartedvet.com/upcoming-events/
Charming the Angry Client On-Demand Team Training: drandyroark.com/courses/charming-the-angry-client/
Dr. Andy Roark Swag: drandyroark.com/swag
All Links: linktr.ee/DrAndyRoark
ABOUT OUR GUEST
Dr. Radosta is a board certified veterinary behaviorist and owner of Florida Veterinary Behavior Service since 2006.
She lectures nationally and internationally for veterinarians, their staff and lay people. She has written book chapters for textbooks including Handbook of Behavior Problems of the Dog and Cat; Blackwell's Five Minute Veterinary Consult and Canine and Feline and Small Animal Pediatrics and is the coauthor of From Fearful to Fear Free.
She has published scientific research articles and written review articles several publications. She podcasts and does webinars for VetGirl and Dog Nerds.
Lisa Radosta DVM, DACVB
Co-author of From Fearful to Fear Free, the Ultimate Guide for Fearful dogs.
Co-founder of Dog Nerds, the best place for online help for troubled pets.
Editor: Dustin Bays
www.baysbrass.com
@Bays4Bays Twitter/Instagram