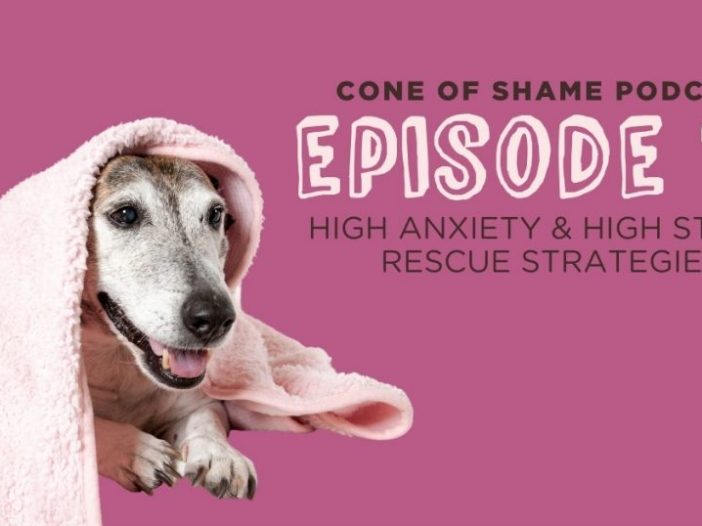 This week on the Cone….
Dr. Andy Roark talks with Dr. Steve Noonan about positive psychology, rescue strategies for severe stress and/or anxiety, and how to enjoy practice after burning out.
LINKS
VIA Character Strengths Survey & Character Results: www.viacharacter.org/
Effective Onboarding: unchartedvet.com/upcoming-events/
New Grad Mentorship 2.0: unchartedvet.com/upcoming-events/
Dr. Andy Roark Swag: drandyroark.com/swag
---
ABOUT OUR GUEST
Dr. Steve Noonan graduated from the Ontario Veterinary College in 1983. By 1986 he and his wife, a veterinary school classmate, owned 3 clinics at the age of 27, necessitating a learning odyssey that continues to this day. He studied practice management continuously and was involved with veterinary politics at every level, serving on many committees. He chaired Veterinary Economics Committees for 12 years, overseeing extensive economic surveys of the profession and implementation of fee guides.
He has worked with most of the multinational pharmaceutical companies either as a key opinion leader or as a small contractor. He has lectured to veterinary students all over the world and coached over 100 hours in the veterinary student communication labs.
Twenty-five years of clinical practice culminated in the formation of a 12 hospital partnership and the directorship of an ultramodern 15,000 square foot hospital in Nova Scotia. He started one of the first emergency clinics in Canada and was chairman of the board for 7 years. Steve has worked with dozens of clients as a management consultant involving on-going dialogue with veterinarians about their concerns and issues.
In 2008 Noonan 'burned out'. Suffering from a severe physical and mental breakdown, he left active practice. He sought strategies and tools to heal himself permanently and immersed himself in their study. He studied stress management extensively through Mindfulness-Based Stress Reduction (MBSR) courses, completing 2 x 8 week courses and attending multiple workshops with other medical professionals in the US. He is a certified life and executive coach with the prestigious Coaches TrainingInstitute (www.thecoaches.com ), a process that took 18 months. He is an avid student of positive psychology, a branch of the science that studies methodologies to improve the human condition and help people flourish. He has taken online courses at Berkeley and knows about the evidence behind the science of positivity and happiness and how this can be used to help the veterinary profession cope with the stresses that threaten our members.
He is an experienced communicator with expertise in media interviews, radio, television and speaking to veterinarians as a management consultant. He is a passionate and engaging speaker who has a mission to help prevent others going through what he has and build resilience in other veterinarians to help combat the challenges of daily professional practice.
ABOUT OUR HOST
Dr. Andy Roark is a practicing veterinarian in Greenville SC and the founder of the Uncharted Veterinary Conference. He has received the NAVC Practice Management Speaker of the Year Award three times, the WVC Practice Management Educator of the Year Award, the Outstanding Young Alumni Award from the University of Florida's College of Veterinary Medicine, and the Veterinarian of the Year Award from the South Carolina Association of Veterinarians.
Editor: Dustin Bays
www.baysbrass.com
@Bays4Bays Twitter/Instagram