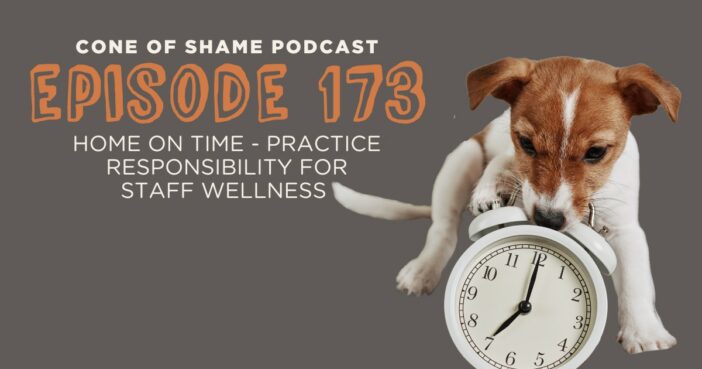 Dr. Bob Lester, CMO of Wellhaven Pet Health, joins Dr. Andy Roark to discuss his recent article in Today's Veterinary Business Magazine. The topic is "Home On Time (H.O.T.)" – prioritizing staff wellness and setting systems, tools and boundaries to get staff members out of the building on time.
You can also listen to this episode on Apple Podcasts, Google Podcasts, Amazon Music, Soundcloud, YouTube or wherever you get your podcasts!
LINKS
Uncharted Veterinary Conference: https://unchartedvet.com/upcoming-events/
Dr. Andy Roark Exam Room Communication Tool Box Course: https://drandyroark.com/on-demand-staff-training/
Dr. Andy Roark Swag: drandyroark.com/shop
All Links: linktr.ee/DrAndyRoark
ABOUT OUR GUEST
Dr. Lester remains as passionate about the veterinary profession as the day he entered veterinary school (sometime last century). He is a firm believer in the veterinary profession's double bottom line proposition of doing well by doing good.
Dr. Lester is a graduate of Oregon State and Washington State University's College of Veterinary Medicine and completed the American Association of Veterinary Medical Colleges Leadership Academy.
He spent his early career as a small-town mixed animal practice owner before joining the founding leadership team at Banfield Pet Hospitals. At Banfield, he held positions in medicine, operations, franchising, human resources, and professional relations. After a rewarding career at Banfield/Mars Inc., he left as Vice President of Professional Relations to help found the Lincoln Memorial University College of Veterinary Medicine where he served as Assistant Dean. Dr. Lester's LMU-CVM team pioneered a novel community-based clinical education program and developed the professional skills curriculum including instruction in communication, leadership, teamwork, and practice management.
Bob is now a co-founder, Chief Medical Officer, and member of the Board of Directors for WellHaven Pet Health, a family of companion animal practices that believes in caring for the caregivers so that they can care for others. WellHaven Pet Hospitals are both new build full-service AAHA/Fear Free hospitals, acquired and joint venture affiliate practices.
Bob was a two-time gubernatorial appointee and Chair of the Oregon Veterinary Medical Examining Board. He was the state delegate to the American Association of Veterinary State Boards. He served as a site team member for the AVMA Council on Education, and on the Job Analysis Task Force for the International Council for Veterinary Assessment. Dr. Lester authors the column "Creative Disruption" for Today's Veterinary Business.
In addition to his board position at WellHaven Pet Health, he serves as a board member and Treasurer of Pet Peace of Mind a non-profit which keeps hospice patients together with their pets through the end of life. He also serves as Vice President of the board of the North American Veterinary Community, and on the advisory boards of easyvetclinic, Pet Desk, AirVet, and the LMU College of Veterinary Medicine.
Dr. Lester's interests include all things veterinary, writing, start-ups, speaking, business and leadership development, the human-animal bond, and giving back to the profession that has done so much for him and others.
His family includes his wife Crystal, two amazing daughters McKenzie and Paige, and two rescue Yorkie's Jessie and Woody.
---
EPISODE TRANSCRIPT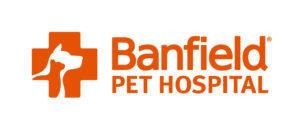 This podcast transcript is made possible thanks to a generous gift from Banfield Pet Hospital, which is striving to increase accessibility and inclusivity across the veterinary profession. Click here to learn more about Equity, Inclusion & Diversity at Banfield.
Dr. Andy Roark:
Welcome everybody to the Cone of Shame Veterinary Podcast. I am your host, Dr. Andy Roark. Guys, I am talking to my friend Dr. Bob Lester today. Dr. Lester is a regular podcast ghost. He's a regular podcast ghost. Dr. Bob Lester is a podcast guest regularly here on Cone of Shame. I'll get into his bona fides in a moment as I introduce him.
Guys, we talk about getting home on time. We talk about what that looks like at the practice level. We talk about at the individual level, we talk about leveraging nurse practitioners. We talk about guilt and resentment, and going home and staying home. We talk about getting organized. We talk a lot about just the general philosophy of being overwhelmed and managing it. So if you're like, oh, I've felt overwhelmed recently and I would like to talk about managing it, you're in the right place. Come on in, get a chair, a fresh beverage. We can do that for you. All right. Guys, that's enough of me jabbering on. Let's get into this episode.
Kelsey Beth Carpenter:
(Singing) This is your show. We're glad you're here. We want to help you in your veterinary career. Welcome to The Cone of Shame with Dr. Andy Roark.
Dr. Andy Roark:
Welcome to the podcast, Dr. Bob Lester. Thanks for being here, my friend.
Dr. Bob Lester:
Great to be here, Andy. I always enjoy catching up with you.
Dr. Andy Roark:
I love our podcast. It's been too long. I want to get back on, for those who don't know you, you are a columnist at Today's Veterinary business. I enthusiastically flip to your column every other month-
Dr. Bob Lester:
Thank you.
Dr. Andy Roark:
… when the magazine comes out. I always enjoy your writing and your perspective, which is why you're one of the most regular guests I have on this podcast. Anyway, you are the co-founder and chief medical officer at WellHaven. You have done many, many things all over our industry and just have a really interesting background and track record. And so you wrote last month about HOT, which is home on time and the importance of getting people out of the clinic. And I love it. As the chief medical officer at WellHaven, I think that's a really interesting perspective and philosophy. And then you have some honest to goodness steps and ideas about how to actually do that. And as I look at them, I go, oh man, these are really good. And they line up a lot with the things that I'm looking at. And so I thought that maybe we could just start to unpack that idea. When you start talking about home on time, why don't you just open at a high level and tell me what does that mean to you?
Dr. Bob Lester:
Yeah, happy to Andy. So it's never been harder to get home on time. We're blessed with more business than we can keep up with. That's wonderful that pet spending is up, pet lifespans are up, visits are up, the bond is up. However, there's not enough of us to keep up, and this is likely going to be a long term shortage. There's a chronic shortage of veterinary healthcare providers underway, just like there has been with human healthcare. So what can we do? And there's a lot of short term and long term solutions.
But when we focus on the short term and our people are overworked now, what can we do today to help people get home on time? And I think part of the stress is it hurts us to be turning away business every day. It hurts my heart to know that I can't get that pet in to help today that needs help. That they're put off till tomorrow or next week or next month. So how can I get people home on time, and can I squeeze one more pet in today? And to do that, I've got to re-look at the way I do things today. We can't work any harder. What can we do differently? What can we look at that we've done for years that frankly isn't working anymore? And what can we stop doing? There's things that we can stop doing to get those efficiencies, to get us home on time, and help one more pet today.
Dr. Andy Roark:
Yeah, it's a reallocation of effort. I think that's really good. I think you also put your finger right on it. I think cynically, or for people outside of our industry, they look and say, "Oh boy, it's really hard to leave that business on the table, to not get those customers in." And I was like, "I don't think that that's bothering people at all." I really do think, for most of us, it's about helping people, and having to tell people who are concerned about their pet, or people who, we are their veterinarian and they're trying to do what's right for their pet, and we're telling them, "We can't see you for a month and a half."
Dr. Bob Lester:
Yeah. We've spent our whole career saying, "Come in now, come in now, come in now." And now we have to say, "Come in later." And that's hard to do.
Dr. Andy Roark:
We've kind of trained people into this problem of we've set the idea that when that reminder hits, it's important that you get seen. And now we're trying to tell people, "Look, six weeks isn't going to hurt anything." And those are conflicting messages.
Dr. Bob Lester:
A real shift in how we've always, maybe subliminally, we always put pets and clients ahead of vets and teams. I mean, that's just the way we're wired. We're givers. We want to take care of people. And we're learning. And a lot of good things have come out of COVID. And one of the things that we're learning, and perhaps it's a generational thing as well, as a boomer, we are what we do. We always put work ahead of life. That's wrong. But what we're finding out is we've got to take care of ourselves, then take care of our teams, then take care of pets and clients. You don't take care of pets and clients, and leave yourself and your team second, third, or fourth. It's take care of yourself first, then your team, then you can take care of pets and clients. And as obvious as that sounds, it's not at all obvious. It's not the way we're wired. It's not how our profession has done things.
Dr. Andy Roark:
I was going to say, it's not how our profession has done things. It's not our culture. And I'm having some pretty seismic shifts in philosophy. And it sounds like heresy some of the things that I've really come to entertain. I'm not saying I'm 100% in, but I can see 100% in from where I am, as far as I don't like the term a calling for veterinarians and vet medicine. Just because if you're called to service, then that puts serving clients as the driving factor that makes success. And I go, we're in a place where that's a recipe for burnout. I don't like the idea that there's this moral weight on you giving of yourself no matter how you feel. That's not a long term strategy that makes any sense to me.
I think that we've always, you serve the pets and serve the pet owners. But even I who really lean heavily into that, I've really had to step back and say, looking at the math, this doesn't make any sense. The only thing that makes sense is taking care of the staff preferentially and taking care of ourself preferentially so that we can keep going. And that's not how I felt early on. And I struggled to square this desire to serve and the greater purpose of doing good in the world against prioritizing myself and the staff over the desires of the pet owner.
But at some point, you have to get unemotional about it and just say the math has to work. And I say the math, I've been playing a lot with this analogy of vet medicine as a widget factory. And a lot of people don't like that comparison. We don't make widgets, we fix pets, we fix family members. And I get it. But at some point, you have to look at what is logistically possible in a day. And we make widgets. We have a widget factory. And at some point if your factory can turn out 700 widgets, and you're somehow pushing it to turn out 1,000, your machines are going to break down, your workers are going to break down, your factory is going to break and burn and be unsafe. You just can't consistently overproduce widgets.
Yet, that's where a lot of us have lived since pre-pandemic times. And they go, man, your factory's breaking down and your workforce is burning out. And they have options of other places they can go now. If you're going to keep the factory open for the long term, you've got to look at what is feasible and make adjustments. And that feels kind of gross. And another way I go, I don't see another way to look at this that keeps us in the profession and keeps us healthy. Do you agree?
Dr. Bob Lester:
I do, and there's got to be a way to balance. The idea of calling, the idea of a desire to serve, that's so admirable. That's at our core. That's made our profession so strong. But we can't do that if the cost we're paying is we feel guilty all the time that we didn't spend 24/7 at work. So that desire to serve, that core warmth and giving that comes with everyone in our profession, we've got to hang on to. But we've got to remember to reprioritize that we come before pets and clients.
Dr. Andy Roark:
Yeah, I tell you, I love the mention of the word guilt. I remember I went through a period of burnout years ago. And I took some of the best lessons of my life away from that. One star, don't recommend. If anyone offers you the opportunity to burn out, you should say no. You should take a pass. But I did. I went over there and checked it out. And one of the lessons that I learned along the way, and I say a lot, is if it comes to a place where you have to choose between guilt and resentment, always choose guilt.
And what I mean is if I have to go home and feel guilty, or I go home after my kids are in bed and my wife is angry because she hasn't seen me, you know what I mean, and I told her I'd be home for dinner and I let her down again, that's going to make me resentful. And I would rather be guilty today than resentful in a way that's going to negatively impact my life. If you have to choose between guilt and resentment, choose guilt and figure out how to manage it. So I'm right there with you. Let's talk about making adjustment.
Dr. Bob Lester:
Before you leave that, I mean, that's just a great testimonial that you went through burnout, you came out the other side, and if there's a poster child for passion for veterinary medicine in our industry, it's you. So you can come through burnout and still be passionate about the profession. For those that are suffering, there's a light at the end of the tunnel.
Dr. Andy Roark:
Yeah. Well, thanks for saying that. I forget about that sometimes. I made a conscious decision years ago that I was going to talk about burnout, and just be open about it. And be like, "Yeah, I went through this thing. It was really not fun." But the reason I do that is because when I had really burned out, and I had really burned out and I was depressed, and one of the things that scared me the most was that I didn't know anyone, I'm sure I did, but I didn't know that I knew anyone who had been through that and was happy again and back and doing vet medicine. And that was the scariest thing for me was like, I don't know anyone who's been through this and has come back and has been happy again in the future.
And so I'm open to talking about it. I don't want to beat people over the head with it and make it a big deal. And it's a thing that, well, we did it and it's over. But I do talk about it because that bothered me so much. And so if anyone's facing burnout or been through it, I did it. It sucked. Not fun. 100% happy on the other side. You figure things out. You make changes to your life. You can reengage. The profession's not done for you. Just there's adjustments that we have to make and things that we learn about ourselves and we fix things. And that's one foot in front of the other, and then we go on. But yeah, thanks for saying that and calling that out. I do appreciate it.
Dr. Bob Lester:
Of course.
Dr. Andy Roark:
Well, let's get some strategies. I think you've got a number of them, right? So we've got our workload. And I think I would summarize, let me see if I'm accurately summarizing your position, but I'll summarize my position and say the first thing to do is say can we get more efficient? As we make our widgets, as we go through the day and we service pets and pet owners, can we get more efficient? And the answer is probably yes.
And then after we have gotten efficient, at some point we have to say this is as efficiently as our practice can run right now with the staff that we have and where we are. And then we're going to have to set boundaries. And I think it's not one or the other of those things. It's not just throw up walls. And it's also not just figure out how to be more efficient until you magically get where you want to be. I'm like, I think you have to do both of those things. But let's talk a little bit about that. Talk to me about efficiency overall. When you look at teams and you're talking about getting home on time, where do you see opportunities to improve efficiency?
Dr. Bob Lester:
Yes, we are aligned as usual. I think you have to be careful with efficiency. In my experience, if you toss that out, that somehow implies that we're not working hard enough. And that's not what we're telling people at all. So we're just saying, how can we work differently? And a great place to start, and it's blocking and tackling, is at a team meeting. As veterinarians, you and I have one perspective of workflow, but every member of that team has a different view. And where there may be opportunities to do things differently, we need to open it up to them.
To me, the big buckets fall in technology and in team based care. In those two areas, there's just so many opportunities. Team based healthcare delivery in particular. Are we delegating? As veterinarians, are we sticking to diagnosing, prescribing, and surgery, and delegating everything else? Are we investing in our team to train them to do those things? You've talked about it before it, and it seems counterintuitive, but it's so true. We're all short staffed. We want to be doing more and work faster. So we hire that new person. And what do we do? We want to go faster, so we just throw them into it. When in fact, the counterintuitive part is you need to slow down to go fast. When you bring those new people on, invest in their training, show them how to do things, define your workflows, your duties, we have to do that, or they're just going to burn out and leave in six months.
Dr. Andy Roark:
Hey guys, I just want to pop in real quick with a couple of quick updates. Number one first, I got to give a shout out to Banfield Pet Hospital for making transcripts possible. Guys, they do it to increase inclusivity and accessibility in this profession. And so they make this format available for everybody. So I couldn't do it without them. Thanks. You guys could check out transcripts of this podcast at drandyroark.com.
Also, guys, as you are hearing this, the Practice Owner Summit is going on. That is the Uncharted Practice Owner Summit. I'm sorry you can't come because it's happening right now as you're hearing my voice. But don't worry, because the April Uncharted Veterinary Conference is right around the corner. Registration is opening right now. We're opening up registration at the Practice Owner Summit. And so in the next day or two, you're going to be able to grab a spot. Go ahead, head over to unchartedvet.com, and get your spot at the April conference. This is in person. It is in my hometown, Greenville, South Carolina. It is a fan-freaking-tastic conference. We are focusing on internal communications, internal team communications, and strategies for practice management when we have a high caseload. Those are the things that we are really focusing on. I'd love for you to be there. Go grab your spot. Guys, that's enough out of me. Let's get back into this episode.
We ran the Uncharted Get Shit Done Shorthanded conference last month. That's what it was called. And when we do our conferences, they're peer conferences to a large degree. We're very workshop based, very discussion based. And one of the things that I heard that I'd never heard it put this way, but I thought was amazing, was we actually had people who said, "We're more efficient when we're shorthanded. When everyone's there, we have people running into each other, bumping into each other." And I had not heard that. And when I say that to you, have you ever seen anything like that? Does that resonate as an issue. Not everyone, but when you talk about onboard… And that's where it comes from, is they had onboarded new people, and they're like, "We're actually better off when some people don't show up." Does that ring any bells with you?
Dr. Bob Lester:
Oh, definitely. And I think it highlights the importance of training and getting people up to speed. I was talking with a great doctor the other day. She was telling me, "Give me these two people and get out of my way, and I'll help all kinds of pets and have a great day. But I need these two people. I don't need six new people. Just give me those two." And of course, those two were vet techs, they were tenured, they were hardworking, they were wonderful. But they didn't get that way overnight. Somebody invested in them to get them to where they could be those two people that allowed that doctor to be so productive.
Dr. Andy Roark:
Yeah. Oh, I completely agree with that. I want to take your opinion on one more thing. So you mentioned team meetings right off the bat, which I think is interesting. And then put it together with the effective delegation and working together and also training. I tell you, and I'm curious if you've seen this, one of the hardest parts I think for vet professionals when they're overwhelmed is working on the business instead of working in the business. And I feel that so much right now.
I really feel like, because business is pouring in, pet owners want to get seen, I see so many of us who are putting our head down and we are working so hard. Which to your point earlier about being careful about saying efficiency, you're exactly right. I'm not advocating that people need to work harder at all, but I think a lot of people see it that way. And I think one of the hardest things to do is to not see patients and step back and get organized and get on the same page and communicate, and to do some training. Do you agree with that? I mean, what does that look like in practice in your eyes?
Dr. Bob Lester:
Oh, completely agree. The analogy I've always used is we've got our head down, we're in the canoe, and we're rowing just as fast as we can, but we're rowing in circles. Every now and again, you need to stand up in the canoe and look at the horizon. Where are we going? And that comes at several levels, depending on the size of your organization. In a hospital team, that might mean that there's once or twice a year offsites between the ownership and the department leads, whoever it might be, just to talk about where are we going, where are we at today, how are we going to get there?
And then another level of that back to team meetings is just having engaging, agenda driven regular team meetings to just talk about where are we at? And it's not just download, it's listening to the teams. It's the pleases and thank yous. It's how are we doing? How can we do better? Those things. To your point, we get so busy, those are some of the first things we quit doing. We don't have time to train, we don't have time for team meetings, we don't have time to set a vision, a strategy, objectives. And then what happens? You just are rowing faster and faster and faster in a tighter and tighter circle, but you're not getting anywhere.
Dr. Andy Roark:
Do you have any insight when people say everything feels like it's on fire, I don't know what to tackle first? As far as getting people organized, and again focusing on home on time, where do you start, Bob? How does an overwhelmed leader on the floor, maybe a medical director, maybe even a head technician, what are the first things that you look to try to get some order back into your life and into your practice?
Dr. Bob Lester:
Well, two things come to mind, Andy. One is first to just take a deep breath and acknowledge everybody. We just survived COVID. What a hell of a couple of years. Give yourself some grace here. This has been really hard, and good for you for just getting through this. So take a deep breath, pat yourself on the back. Now what do we need to do going forward? The first thing that comes to my mind is you don't have to have all the answers. I think as veterinarians and leaders in general, you go through school, you're top of the GPA, you got to get the A. We come into this thinking I got to have the answers. We don't have all the answers.
You sit down with your team and say, "This is where I think we're at. What do you guys think?" And just start having those conversations. Be transparent, be open, and it's amazing what will emerge from that. And then it's just a matter of prioritizing. Once those six or eight things pop up that are the direction we need to go in, pick two or three of them. We can't do them all, but pick the top two or three, and let's go after them. And then you just get into planning them out. What's our goal? What's our timeline? What's our duties?
Dr. Andy Roark:
Yeah, I agree with that. Do you have any insight on scheduling? I mean that was one of the things that you brought up in the article as just kind of a one off, but just schedule better. What does that look like?
Dr. Bob Lester:
Well, I think a couple of things come to my mind when I think scheduling as well. One, as flat forehead obvious as it seems, not everybody is still using vet tech columns. We're not scheduling vet tech appointments. Why are we not doing that? That's just crazy, and charging for it. Those people have the talents, the skills they need to do it. We certainly have the business. I mean, you and I could spend the next hour talking about just the value of that. So look at your vet tech appointments.
Dropoffs. I think we learned in COVID that some clients like dropoffs. And dropoffs, if done right, can be pretty efficient. If that pet's in the back, and I can squeeze them in when I get a chance to, and not every appointment's appropriate for a dropoff, but there are some. And we found clients that actually like that. Some actually like curbside and dropoffs. The other thing that occurs to me, and none of these are rocket science, a lot of practices do these things already, is just leaving a little bit of space every day, particularly when we're now booked out often time weeks in advance, for those couple of urgents. There's one or two spots that you leave open. They're going to fill up during the day, but have those spots available for the urgents. When that phone call comes, that longtime client has to be seen. If you've already double booked yourself all day long, you're going to be in trouble.
And maybe the last thing that comes to my mind as we're rambling here is somewhat heresy, but again, looking at life comes before work, some practices have had to temporarily stop evening hours, stop Saturday hours. If you're short staffed, if you don't have enough doctors, if you're still trying to take fewer people and cover the hours that you were when you were fully staffed, they're not going to stay with you. I'm not saying we do that forever. We need to be accessible to clients. But in some cases you're going to have to back up before you can go forward.
Dr. Andy Roark:
We had a practice at the GSD conference that closed on Friday. They'd been closed on the weekend and they closed on Friday, and they celebrated. They were like, "It's a game changer." They were like, "We're going to lose our staff." And they closed, and they can make the numbers work. And they were like, "We're here on Monday to Thursday going wide open. And we're booked solid, and everybody gets three day weekends." And I'm like, "Do you need a vet? That sounds pretty amazing."
But yeah, but you're right, it's heresy. I remember during the pandemic, we had a number of clinics in Uncharted that shut down on Wednesdays. And at some point you go, this is the capacity that we have, and we're burning people out. And we're going to lose our staff if we don't shut down. And yes, if we can get another doctor or two hired, then we'll open back up on Wednesday.
But it takes a certain amount of discipline to say, "We should be open all the time. We should also have three more doctors than we have. But that's not reality. And so we're going to adjust what we're doing to meet up with reality." And so they shut it down. But I agree with you. I think it sounds like heresy. I'm seeing it pretty commonly when people say, "We're shutting these down." And then people say, "Well, what do you say to the pet owners?" And you say, "Want a job?" We say, "As soon as we can get staffing, we'll open it back up. We want to be open. We can't get the staff to do this." And it's just being honest.
Dr. Bob Lester:
And I think there's learnings as we do open up. As the economy, as we're able to start hiring again and knock on wood, someday we get back up to full staffing, you can still do four day work weeks. You can do flexible hours. You don't have to work every evening, every weekend. As you get your team built up, you can build that flexibility into meet their life needs, as well as better meet the needs of those consumers that are ringing our phones off the hook.
Dr. Andy Roark:
Yeah. Talk to me a little bit, we've been talking about efficiency, let's switch over to some sort of boundaries. I don't want to overplay efficiency. A lot of people like the idea that you can magically work faster in a different way and get all the work done. And I think that there's limited upside here. It's worth investigating, and trying our best and getting organized. A lot of efficiency for me is really more organization than efficiency. It's cutting out redundancies. Stopping people from stepping on each other's toes, getting in each other's way. Making it a more pleasant place to be. The phones continue to ring and people continue to come in. What are some strategies, what are some ways that practices are looking at this and saying, "How do we decide who gets in and who doesn't get in? How do we set boundaries to turn people away?" At the organizational level, what does that look like?
Dr. Bob Lester:
It's hard. And something I tried to talk about in this column is it's not just HOT, home on time. It's home on time and help one more pet. Can we do both? And to do that, if the boundary is all about home on time and we're closing the books at 4:00, and we're blocking two hours for lunch and we've dropped evenings and weekends, well pretty soon, to your point, the numbers don't work. So how can we get home on time and get that other person? We've got to look at how we do things.
Boundaries are part of that. Who does what and when? It's always hard to say no. And I think we've gotten good at triaging. If it's a nail trim, we feel okay about putting that off till next week. If it's bleeding, we're going to find a way to get it in today. I think the other piece that sometimes I kind of put in with boundaries, and maybe doesn't entirely go there, I see way too many people that aren't taking time away. Even when they have these generous vacation and holiday and sick days and PTOs, they're so eager to help. And again, that's so admirable. Back to the calling, the desire to help. But if you're not taking your vacation days, one, your family's losing out, you're losing out. And ultimately you're not going to be as good at your job if you're just there constantly. So I lump that under the boundaries as well. It's okay to be away from work. It's okay to turn off the phone. It's okay to not be looking at emails every day.
Dr. Andy Roark:
Yeah, I agree with that. There's a lot of people who struggle to be off. Do you think that production based compensation plays a role in that for doctors? Do you think the fact that they get compensated by seeing appointments undermines some of them's willingness to take a vacation?
Dr. Bob Lester:
I don't see much of that. I mean, that's a hot button, production compensation, and I see both sides of it. However, back to do the numbers add up? At the end of the day, you can make the case we're all on production based compensation. If you're on straight salary, if I'm your boss, I've got to look at the numbers at some point. So there's ways to be more fair. There's negative accruals, and there's all these crazy things that go on with some of these things that are just out to lunch. But ultimately, I mean, we all want to believe we live in a meritocracy. You deserve, you earn what you get. And it's largely that way.
Dr. Andy Roark:
Do you have to pry doctors' fingers off of the steering wheel to get them to stay home? I run into this a lot. I think that there's a lot of mentality of, I saw this case, I need to know what happened with the blood work. Or the results are coming back in and I need to be involved. And I'm like, "You need to be off. You need to be off." Is that a common mentality you run into and what drives that?
Dr. Bob Lester:
I think it is common. And it's not just doctors, it's practice managers, it's CVTs, it's others. It goes back to that core that drew us to this profession. We want to give back, we want to fix, we want to give, but we can't do that all the time. So yes, I do see that, and it is hard to let go. And you and I have probably been guilty of it more than once as well.
Dr. Andy Roark:
That's very true. When you look in your crystal ball, what do you think 2023 is going to look like? Do you see significant changes? Do you see reduced caseload due to inflation or recession? I mean anything like that that you're thinking? Is the current situation just going to continue on for another year? What are you kind of bracing yourself for?
Dr. Bob Lester:
Well, I am an optimist by choice. And the macro economy, are we heading for a recession, are we in a recession? I don't pretend to be an economist. I can point to history and say, good economies and bad, our profession does pretty well. Should things soften, should there be less discretionary income, the bond will still be just as strong as it was before. And we've got so much pen up demand out there now that we're booked so far out, it would take a pretty deep and long recession, I think, to make much dent.
So I see next year as hopefully it gets a little easier to bring on staff, that the hiring becomes a little simpler. I think the vet tech and DVM shortage are here to stay. That's a chronic thing that we're going to have to keep working on. And there's great strides being made to address that. But as I look at my crystal ball, I'm pretty bullish on 2023. As a profession, we had such a whipsaw from COVID. There was a month or two there we wondered if we were going to be employed at all to being so busy we didn't know how to keep up with it.
It's tailed off a little bit this year, but we're still growing. Our practice is growing double digits. And I think as an industry, we're growing high single digits. Next year, that may grow a little bit, that may shrink a little bit, but we're still going to be positive growth. I can't imagine a deep and long enough recession in 2023 to put very much of a den in our profession. And frankly, if we slowed down a little bit, that wouldn't be a bad thing. We're still growing.
Dr. Andy Roark:
I agree with that. Dr. Bob Lester, thanks so much for being here. I always enjoy our conversations. Where can people find you online? Where can they learn more about WellHaven?
Dr. Bob Lester:
They can learn more about WellHaven by just looking up wellhavenpethealth.com, wellhaven.com, and they can reach me on LinkedIn, or they're welcome to reach out directly through my email address, bob.lesterdbm@wellhaven.com.
Dr. Andy Roark:
Awesome. Thanks so much for being here. Have a great week everybody.
Dr. Bob Lester:
Always fun talking with you, Andy. Thank you.
Dr. Andy Roark:
And that is our show. Guys, I hope you enjoyed it. I hope you got something out of it. Big shout out to Dr. Bob Lester for being here. Really, really appreciate it. Guys, if you enjoy the episode, please, please, please, please, please give me an honest review wherever you get your podcast. Apple Podcast is the biggest place, and it really does make a big difference. It's how people find the show. If you didn't enjoy the show, then maybe write that down on a piece of paper, and just put it in a drawer somewhere. And just keep it. Just keep it. Just keep it there. Just kidding. I'm kidding. Anyway, guys, take care of yourselves. Be well. Talk to you later. Bye.