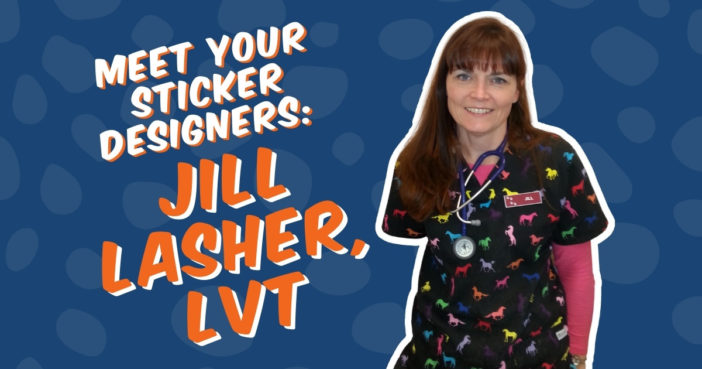 This year, for Vet Tech Week, we wanted to try something a little different: We held a sticker design contest! There were SO MANY incredible submissions (Vet Techs are a creative bunch!), so we put it to a public vote and finally managed to narrow it down to three winners. Those winners had their designs printed into limited edition stickers that are now being used to help celebrate Vet Tech Week all over the continent!
These designs were true works of art, and we wanted to know a little more about the artists behind them. Today, we're meeting Jill Lasher, who designed what we called the "Vet Tech Versatility" sticker. Read on to get to know Jill, who created the sticker many of you own today!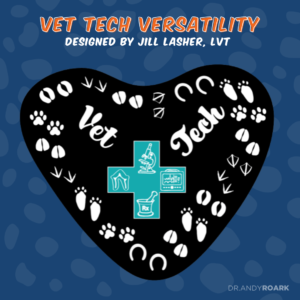 Q: Tell us a little about yourself!
A: I am originally from Michigan. I obtained a Bachelor's Degree in Science and then went back to school and obtained an Associate's Degree in Veterinary Science in 2000. So, between being licensed since then and working in the profession for about 6 years prior to that, I have 27 years in the veterinary profession! I am a unicorn! In 2003 I moved to the state of Washington. I currently work at Chambers Prairie Animal Hospital in Olympia, Washington. I mostly do dental cleanings, radiographs and, yes, extractions (since Washington still allows us to do this). I also help with surgeries and C-sections.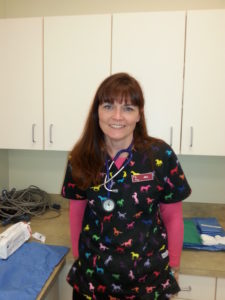 Q: What is your favorite thing to do as a Vet Tech?
A: My favorite thing to do in the clinic is dentals. I have worked hard and take pride in getting technically excellent dental radiographs quickly as well as cleaning and evaluating all the teeth in a thorough and efficient manner. So, I guess I'd say that's my special skill! I don't know that there is anything in particular that I look forward to doing except helping where I can and restoring order to chaos (cleaning, organizing, etc.) I love Boxers! So, they are my favorite to work with.
Q: What inspired you to create your sticker design?
A:  I have always dabbled in art (and music). A few years ago I obtained a certificate in Illustration from an online school. Since then I have been honing skills and trying to find my style. So, when I saw the sticker competition I figured "why not!" Since I currently work at a clinic that sees large and small animals, I wanted to create a sticker that paid homage to that (thus the various animal tracks), I wanted to signify our love for animals (the heart shape), and I wanted to represent medicine and the versatility that vet techs exhibit in this profession (the cross and icons).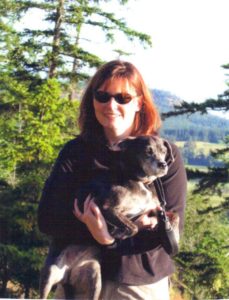 Q: Why do you think Vet Tech Week is so important for everyone to celebrate?
A: I think Vet Tech Week is important because other than the veterinarians, we are the only support staff that is required to (in most states) go to school, obtain a degree, and sit for the VTNE as well as state exams. This exhibits a special dedication to this profession that we should be recognized for. We also are the only staff members that can "do it all" other than prescribe, diagnose and perform surgery. This means we can step into any other support staff position and perform that job competently.
Q: What's one thing every person (vet med or non-vet med) could do right now to make a Veterinary Technician's day?
A: The one thing that I think could make every Veterinary Technician's day is simply to help them. Lend them a hand. So often we (techs) help everyone else – we answer phones, we run a bag of dog food out to a client, we run to help with a pet that is giving the doctor and assistant a hard time. So, it makes my day when I'm struggling with something and someone walks up and says "do you need a hand?"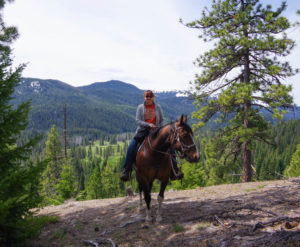 Q: Is there anything I didn't ask you about that you'd like the readers to know?
A: Over the years, I have heard lots of push back from other staff members about Vet Tech week. They feel a left out. I want to say that Vet Tech Week isn't about leaving them out. They are all very important members of the veterinary team and their jobs are just as challenging and difficult as ours. To me, Vet Tech Week is more about recognizing the added dedication that we (primarily licensed vet techs) have given to this profession. Financially, mentally and physically we have completely given ourselves.
Thank you to Jill for sharing her creativity with all of us and giving us a new, fun way to celebrate Vet Tech Week in 2021!