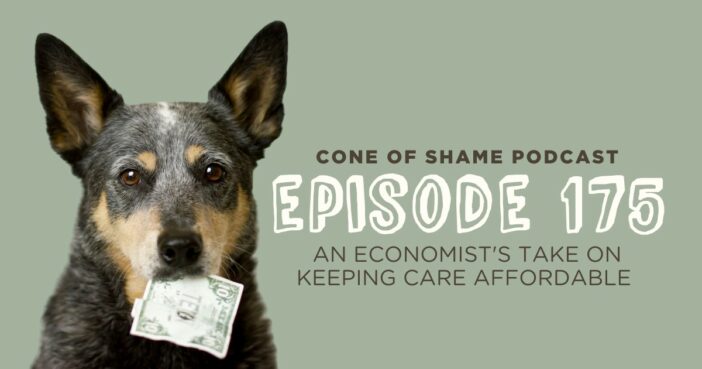 Are continuously rising prices in veterinary medicine inevitable, or is there a way to provide higher wages and better care while keeping costs reasonable? Economist Dr. Matthew Salois joins Dr. Andy Roark to discuss the economics of pricing in veterinary medicine.
You can also listen to this episode on Apple Podcasts, Google Podcasts, Amazon Music, Soundcloud, YouTube or wherever you get your podcasts!
LINKS
Veterinary Study Groups: https://www.veterinarystudygroups.com/
Uncharted Veterinary Conference: https://unchartedvet.com/upcoming-events/
Dr. Andy Roark Exam Room Communication Tool Box Course: https://drandyroark.com/on-demand-staff-training/
Dr. Andy Roark Swag: drandyroark.com/shop
All Links: linktr.ee/DrAndyRoark
ABOUT OUR GUEST
Matthew Salois, PhD is currently the President of the Veterinary Study Groups, Inc. (VSG), where he is responsible for enhancing the economic and cultural success of more than 1,800 veterinary member practices.
Most recently, Matt was the chief economist and head of the veterinary economics division at the AVMA between 2018 and 2022, where he applied his skills in economics, business, and communication to support the daily lives of veterinarians.
From 2014 to 2018, he served as director of global scientific affairs and policy at Elanco Animal Health, supervising a team of scientists in veterinary medicine, human medicine, animal welfare, economics and sustainability. His group devised and executed scientific engagement strategy, and built collaborative partnerships with universities, non-profit associations and scientific societies.
Matt is also an adjunct professor of applied economics at the University of Florida, where he previously taught and advised graduate and undergraduate students. He earned his Ph.D. in Applied Economics from the University of Florida and holds an M.A. in Economics and a B.S. in Health Services Administration from the University of Central Florida.
---
EPISODE TRANSCRIPT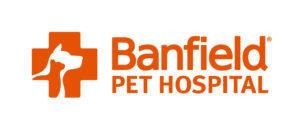 This podcast transcript is made possible thanks to a generous gift from Banfield Pet Hospital, which is striving to increase accessibility and inclusivity across the veterinary profession. Click here to learn more about Equity, Inclusion & Diversity at Banfield.
Dr. Andy Roark:
Welcome everybody to the Cone of Shame Veterinary Podcast. I am your host, Dr. Andy Roark. Guys, I'm here with my friend economist, Dr. Matt Salois today, and we are talking about keeping veterinary care affordable. How's it look from the outside? How does it look from a numbers' perspective, from the autonomous point of view? That's what we get into today. Guys, I hope you'll enjoy it. Let's get into this episode.
Kelsey Beth Carpenter:
(singing) This is your show. We're glad you're here. We want to help you in your veterinary career. Welcome to The Cone of Shame with Dr. Andy Roark.
Dr. Andy Roark:
Welcome to the podcast, Dr. Matt Salois. Thanks for being here.
Dr. Matthew Salois:
Yeah, thanks, Andy. Good to see you again.
Dr. Andy Roark:
To you as well. I love having you here. For those who do not know you, you are a PhD economist. You work primarily with the Veterinary Management Groups. You are the president of their veterinary study groups program, correct?
Dr. Matthew Salois:
Yes.
Dr. Andy Roark:
Or, am I mischaracterizing that?
Dr. Matthew Salois:
If someone made a change, I don't know yet, but yes.
Dr. Andy Roark:
Yeah. It's like, every day I wake up and they're like, "Are you in charge?" I was yesterday.
Dr. Matthew Salois:
Right.
Dr. Andy Roark:
We'll see how the day ends. Oh man, thank you so much for being here. I've really enjoyed our conversations. We're getting towards the end of the year and I look back and there's always people at the end of the year that I go, "Man, this is someone I met this year that my life is richer and I really enjoy them," and you were in that category for me. You were someone that I did not know you until this year, and I've just, I've thoroughly enjoyed talking to you, and I'm glad that you're back on the podcast again. Thanks for being here.
Dr. Matthew Salois:
Yeah, that's super. Thanks, and me too, and you just gave me an early Christmas present because I've followed you for years. I'm like, "Yeah, Andy, I get to talk to him again. This is awesome."
Dr. Andy Roark:
Oh right. Well, cool. I wanted to bring you on here. You have a unique perspective as an economist who works in veterinary medicine, and I just, I've always got sort of questions about where our industry is going and things like that and you bring a unique perspective. My question for you today is about the affordability of care in veterinary medicine. I bring this up a lot on the podcast because it is something that I think about.
I'm really stuck in the balance of wanting a good standard of living for veterinary professionals, right? I want our support staff, our paraprofessionals to make a living wage. I want my colleagues, the veterinarians, to not be buried in student debt and to not feel guilty all the time for charging prices that are going to help them get out of the debt that they're in and to live a standard of life where they're comfortable coming home after the sacrifices that they make, and I feel strongly about that. And at the same time, I really don't want pet ownership to become a status symbol or a luxury item. I think about the value of pets and the human animal bond and what it means to people, and I go, "I don't want us to price pet ownership, not intentionally, but I don't want pet ownership to be priced above what a lot of people can afford."
And so, as I look at the way that our industry's going, there's increased corporatization, we've got inflationary pressures, we've got raising wages in the workplace. What do you see at a high level? Let's just start out kind of wide and say do you think I'm justified to have a concern about affordability of care going forward?
Dr. Matthew Salois:
Yeah, absolutely, and it's not just affordability of veterinary care. It's affordability of everything right now. It's a topic as we're in a period of inflation that we haven't seen since the '80s, honestly. Now, we're not in a period of hyperinflation, so we just want to ground everyone there. Yes, this is high inflation. It is concerning. I would add, as an economist, this is probably the most concerning thing about our economy right now, above and beyond whether it is or will be in a recession. But it's far from the hyper dangerous inflation that countries like Argentina and Germany experienced in their history. We're nowhere near there, right?
So, I think that's important context and background, but absolutely a key area to be concerned about, and I think something that we've thought through or been thinking about in the profession for years, honestly. It's just coming to a point where I think there's a lot of tense conversations, and it's right to want care for your pet to not just be in the realm of the rich or something in that space. There are few things that are as ubiquitous as a pet in the United States. More people have a pet than have an iPhone, right? So, it transcends income and so should veterinary care.
Dr. Andy Roark:
Talk to me a little bit about how you look at the landscape that is driving prices in vet medicine. So, I've got a lot of ideas about what's going on, but I'm seeing steadily upward trends in pricing. I see people continually raising prices. I hear rumors of vet clinics doing a 40% price increase over a year, and I just go, "Are you serious?" I don't have data to back that up. Can you validate or disprove the idea that prices are going up, and then can you start to elaborate a little bit about what the factors are that are actually driving that?
Dr. Matthew Salois:
Yeah, absolutely. So, I mean, yes, definitely validate that and looking at sources like the consumer price index and Vet Success has been doing some interesting work here and reporting on that, the average cost of veterinary care, veterinary services. Before COVID, we're in the three to 5% range. That was pretty typical year over year. And of course, you'd have the individual practices that would be doing something different, not raising prices at all, and others, like you say, 20, 30 or 40%. Right now, we're hovering around 10% or so on average in terms of year over year price rises in veterinary services, and like you, I still hear some of those stories from individual practices of saying, "I rose my prices 20% last year and I rose them again another 20% this year," and their clients haven't batted an eye. Some are providing more pushback.
So, like anything, you're going to see a distribution of what's happening out there, but on average, we're pretty parallel to the general consumer price index which is the overall measure of inflation for goods and services produced in the economy. But you're going to get a lot of market and regional variability to that, for sure.
Dr. Andy Roark:
Okay. That actually makes me feel good. I like to believe that, I know that our prices are going up, I like to feel that we're at least in line. We're not doing the academia thing where tuition prices just jump up and jump up and jump up at significantly higher rates than the consumer price index. So, that makes me happy. Where's the pressure coming from? What is pushing prices up?
Dr. Matthew Salois:
Yeah, two big things, and it's going to come at any business, including a typical practice from multiple areas, but it is supply chain, the cost of goods sold, your cogs, the cost of inputs into delivering veterinary care, that's going up, whether it's your real estate and your rent going up, or the cost of medicines, the cost of supplies, other things. Those are increasing, in part due to a supply chain that continues to be under pressure from low inventories and other things that's happening in our economy at large.
But the biggest piece I think is probably labor. In this tense, tight labor market, we have the competition for talent is pretty fierce. And so, the need to offer more and increasingly competitive wages, benefits, and other non-monetary things, it's there. And so, that's going to drive up the cost of veterinary care because the single largest cost center for pretty much every veterinary practice I know of has been and will continue to be labor, their talent, for good reason because veterinary professionals, DVMs, technicians, practice managers, assistants, they're all trained to deliver veterinary care, support, delivery of veterinary care which can be very complicated at times.
Dr. Andy Roark:
Yeah. That definitely makes sense and that tracks kind of what I've been saying. I like the fact that we're able to raise wages. I think it's way overdue for a lot of reasons. Okay, so here we are. Here's the rub, as we say. We raise wages to go up and we do need to attract talent and the increasing cost of good sold, that's not a decision that we make. That is us adapting to the world that is being applied to us, and at the same time, we've both said very much that we like to try to keep care affordable. From an economist perspective, Matt, how do we square these two conflicting conundrums?
Dr. Matthew Salois:
Yeah, it's not easy, right? I mean, especially if you're in a position as being a practice owner or a manager. You want to pay your people appropriately and competitively above and beyond a living wage, and we've seen some positive momentum there in our profession. I think we touched on last time when we talked Andy, around what we've seen in technician pay and some of the tremendous positive momentum we've seen in the last 18 to 24 months. I'm not sure honestly we would've seen that momentum had we not been in the labor shortage.
Dr. Andy Roark:
I agree with that, yeah.
Dr. Matthew Salois:
Yeah. That's part good news, and I'm sure there's still tremendous runway to continue to increase that at a level that they're contributing to the practice, and we've seen this too in starting salaries for DVMs. They've gone up significantly in the last few years, the last year especially. So, I'll remind everybody here that for a period of years following the 2008 recession, average earnings of new DVMs was actually going down once you adjusted for inflation for a number of reasons. There was an oversupply or a perceived oversupply demand for veterinary [inaudible 00:10:36] like every industry was going through a bit of some downward pressure too, and that was having some impact.
Just now, if you look at salaries, new starting salaries with DVMs, they hit the trend line of what they would've been had the 2008 recession not have happened. And so, myself and others have called this a 12-year market correction, honestly, that's been slow and steady and really just increased pace the last few years there. So, yes, good progress has been made, but let's keep in mind some of the challenging years that this profession experienced following the 2008 recession, as have a lot of clients and people as well. Some are still recovering from that.
Dr. Andy Roark:
Okay. I graduated in 2008 right into that.
Dr. Matthew Salois:
Whoa.
Dr. Andy Roark:
One of my colleagues, Mary Gardner is like… You try to explain it to new graduates today. This is one of my friends who also speaks at vet schools, and you're like, "Listen," you sound so old, you're like, "Back in my day, people thought there were too many vets and they couldn't get jobs." So yeah.
Dr. Matthew Salois:
Legal markets are sticky, especially veterinary medicine because there's a lag, right? I mean, it takes four years at least to produce a DVM post undergraduate degree. Markets are constantly evolving. But you're honestly on this four or five-year delay where in the labor market, particularly in veterinary medicine and other health professions, you're still producing graduates based on market conditions four or five years ago. So, it takes time for these things to adjust.
Dr. Andy Roark:
Do you think that is going to… Well, let me try to figure out how to ask this question without getting me in too much trouble. But I mean, do you see the long creation time for vet professionals, both for veterinarians but then also for vet technicians, is that pushing our market towards alternative sources for care? I'm talking about is that going to push forward technician licensing, the nurse practitioner level, healthcare providers, things like that? Is that where this goes or not necessarily?
Dr. Matthew Salois:
Yeah, I mean, it can and not necessarily all at the same time. I think it's more around… It's less around the quantity of graduates and more around the quality of graduates and what they're able to do once they exit from whatever training, whether it's a new DVM or a new credential technician, what are they capable of doing and what value are they going to be contributing to the practice and to their clients, because the biggest constraint for any business owner of a veterinary practice or otherwise is profitability and performance in terms of what they're able to give back to their staff in terms of additional raises and benefits and so forth. And so, you need to grow, you need to improve profitability if you're going to be able to also improve the wages and earnings of your staff and your people.
Dr. Andy Roark:
So, is that in your mind, it's probably the answer's both, but in your mind, is that a training issue or is that a practice management issue, this sort of increasing of profitability?
Dr. Matthew Salois:
Yeah, I think it's probably all of it, and we all have heard different opinions and stories on that around, I'll ad lib this but I'm sure you've heard it too, Andy, around, "Oh, these graduates, they just don't produce like they used to."
Dr. Andy Roark:
Yeah.
Dr. Matthew Salois:
I feel like every generation says that about the generation that comes after it, right? I think that's just part of just the reality. I don't know if that's truly true. It's hard to really assess that because you've got to think back around, well, what really were you capable of doing 25 years ago? Were you really any different? I mean, are there metrics? We certainly have perceptions around, sure, I was 10 times better, but is that really true? I don't know. But the world's more complicated too, I think, for any professional, and you're having to come to terms with different ways of providing care that probably weren't a part of life 25 years ago. And so, everything, that's sort of the other-
Dr. Andy Roark:
There's no doubt that medicine has gotten more complicated. There's just no doubt. The number of skills that veterinarians today are expected to master coming out of the gates compared to what someone who came out in 1990 was expected. Those are just different things. It's not throwing shade at anybody, but it's just the truth is medical technology continues to improve and scope of services continue to improve.
I get to talk to a lot of people on this podcast. We're talking about genetic testing and genetic screening and things like that. I think that stuff is fascinating. It's not something I learned about in 2008 even, graduating from vet school. This was just unheard of stuff. Monoclonal antibody therapies are just like, this is awesome stuff, but it's things that we weren't responsible for knowing and being up to speed on as we came out the gates, and now new graduates are. They got a lot more things I think to be aware of, and they're all getting trained by specialists as well. So, they're getting trained to the higher and higher standard of care than we were in the past. I'm not convinced that that's a net positive for the profession.
Dr. Matthew Salois:
Yeah, I hear you. I'm trying to draw up parallels for my own profession too, economics. I'm thinking around when I graduated with my PhD, it's like I thought I knew it. You think you know so much. You've spent all these years investing in your education and then it's like I wasn't capable of doing anything outside of a textbook. So, you're asked to do something, like, "Where is that in Econ 101 textbook? I don't see that there. How am I supposed to do this?"
Dr. Andy Roark:
Yeah.
Dr. Matthew Salois:
I think any profession, your on the job is so important, and I think a lot of it also comes down to good mentorship and good leadership, and those first few years post-graduation of any discipline that is a trade and a profession like veterinary medicine or economics or whatever is are you going under the employee of someone who's going to help you grow, and take what you've learned the last few years and put it into a practical term and an ability to translate knowledge into action. Again, whether it's delivering economic advice, god to help you if you're in that position, or more importantly, delivering veterinary care. I think there's so much similarity there.
Dr. Andy Roark:
Hey everybody, I just want to jump in real quick and give you heads up to the April Uncharted Veterinary Conference is coming at ya. This is the flagship, the granddaddy, the mama of them all. This is our original conference. It is here in my hometown, Greenville, South Carolina. Guys, this is a communication business strategy conference. We are doing all internal communication and strategy this year. It's about talking to your team, getting them on the same page, making sure messages don't get dropped, making sure we're communicating well, we're treating each other well, making sure that we are on the same page, and not repeating work, or having people stand around and not know what to do with themselves. That's what this conference is all about.
Guys, this is a peer conference. We do our Choose Your Own Adventure sessions. We make up about 40% of the agenda of the conference here on the spot with our attendees so we can make sure we're doing what they want to do. It is really a magical experience. If you've never been to an Uncharted Conference, this is a great one to jump into. I'll put a link in the show notes. Get registered to come to Greenville. I'll see you in person. Guys, let's get back into this episode.
Talk to me a bit about opportunities for efficiency and increased productivity. So, when you step back and look at the profession from an economic standpoint, are there areas where you say these are traditionally bloated areas of expenditure that could be cut down? Are there obvious trends in the way that we're practicing medicine where you just say, just based on the numbers, these are real opportunities to sort of make some shifts or make some cuts or make some alterations that are going to help us keep up with upward pricing pressures and then also keep care affordable at the same time?
Dr. Matthew Salois:
Yeah, I think that's a big question. We got to build a bridge to get there, I think a little bit, and for making the connection I think between what our discussion and labor and paying people fair wages and living wages to what that means and why it's related to productivity is so important. I think a really germane context for this is the labor shortage that we're in, in this tight labor market. There's lots of discussion around how are we going to meet the demands for veterinary care. There's not enough people, whether that's technicians or veterinarians, and so let's expand, let's grow our class sizes, let's add more schools. No doubt, there's a runway there.
My perspective has been, yes, there's a runway, let's be mindful of how long we make that runway because if we try to attack this problem of blockages and getting a vet appointment or removing frictions in our labor market by just adding more people to it, we are contributing to the largest cost center in our veterinary practice. And so, if we keep adding more people to our practices, we're going to have to increase the price of veterinary care unless, unless we match that or supersede it with advancements in productivity and efficiency so that those price increases aren't necessary or not as much as they would've been.
In other words, instead of focusing on the top line in terms of your prices, focusing on the bottom line and your cost and how you can deliver care more efficiently, more productively. Maybe along the way if we do that, we might find maybe we don't need as many people as we thought we needed in the future because we can meet those needs with additional efficiencies and productivity which is going to translate into more affordable care, which is obviously what we want for our clients and for our industry and profession.
Dr. Andy Roark:
That definitely makes sense. I think as I sort of just try to step back and get my head around it, there's a real pinch point here that I continue to see where I see veterinary professionals unable to hire, and they are thus just working harder. They're like, "Well, I must work harder. I must carry the load." I hear from doctors who have a real problem stepping back and they have a real problem telling people, "I'm sorry, I can't get you in today or I can't get you in this week." And so, I think that that's really a challenge. I think what I'm really looking for, I guess, at this point is even high level ideas about where does that relief come from. How can we release that tension valve, given our realities with the labor market? What knobs can we turn to try to make a change in how we're running our businesses?
Dr. Matthew Salois:
Yeah, that's a good question. I think if you're looking at not just what's happening in your practice, but you're looking at what's happening in the profession and probably what a lot of your peers are experiencing here is we've got a situation where everyone is working harder than they ever have before. At least that's how it feels, right?
Dr. Andy Roark:
Sure.
Dr. Matthew Salois:
I think maybe we've talked about this last time. This is the sad, tragic, irony of inefficiency is you can actually work harder but not get more done, and you don't always see it. It's beneath the surface because we look at production a lot, that there is a subtlety between production and productivity. Production is how many patients you saw in a week, and maybe you're seeing more patients than you ever have in a given week. But productivity takes that and says, "How many patients did you see per hour? Or, if you saw how many patients in a week, how many hours did you put in that week?" It's timestamped somehow.
If you're seeing more patients but you're putting in more hours, it could be such that you're actually putting in more hours than what you are patients there. And so, your total production may have been, but your productivity actually decreased which is such a huge contributor to burnout, right? And so, here's [inaudible 00:23:20], if we focus on productivity, not only is there a workforce dividend because we might not need as many people and we're not feeling so pained there by open roles that aren't getting filled, but there's a wellbeing dividend too because if you can be more efficient and make it easier just to do your jobs, you're not going to feel so burnt out too.
So, there's definitely a sweet spot here where by focusing on productivity, you've got these dual dividends to workforce and wellbeing. I think that's an important context because many people think of productivity or efficiency as squeezing the sponge, like, "Oh great, my [inaudible 00:24:01] owner wants to be more efficient. That's just going to mean squeezing the life out of me." No, it's really the opposite. It's trying to put forward the right technologies, the right people, the right workflows so that it's working for you and making it easier to deliver veterinary care.
Dr. Andy Roark:
Yeah, it's funny, I feel like the word efficiency has gotten a bad rap, and it's taken on sort of a negative connotation last couple, because you're right, it's the experience that people have. When the boss comes and says, "We need to work on efficiency," that generally means we have to work harder. I don't think that's what most of us mean. I've really started to hear the term organization come back, like, "Oh, we need to get organized." I understand why people are making that shift is efficiency feels like work… It's code for we're going to work harder, where as organization is getting our ducks in a row and communicating well, training people, onboarding, things like that.
Dr. Matthew Salois:
Absolutely. And I think it's an important mindset shift, right?
Dr. Andy Roark:
Yeah, absolutely. Are there metrics that you look at for productivity? So, if I want to say how productive am I. Well, I'm going home at the end of the day and I'm tired and I'm saying, "Am I being productive with my time or am I just working harder?" I mean, how do you know?
Dr. Matthew Salois:
Yeah. So, there's a lot of different metrics. There's no one single one that's going to give you all the answers there. One measure I'll throw out there, which is actually one that's a broad economic measure for the US economy is output per worker. The US Bureau of Labor Statistics publishes this number which basically is an index that adds up all the inputs into producing goods and services across our economy and then looks at the outputs that are translated from those inputs, and then does it on a per hour basis. Labor productivity, so that's a measure of labor productivity which is a important [inaudible 00:25:59] for the quality of an economy in terms of how good it's doing, how it's evolving, and generating more value so that it can translate into higher wages for people. A similar metric there in veterinary medicine would be patients per DVM per hour. I've looked at that through different data sets.
What we saw the last couple of years is that was significantly impacted, both in the broad economy and in veterinary medicine, and in fact, the quarterly numbers for this year, the Q1 or Q2 number for 2022 was the biggest decline in US labor productivity since the 1940s. Huge, and it contrasts with all that we hear around with remote work that people are more productive, and no doubt, I'm sure there are circumstances where so that's true. But I think a lot of those discussions are conflating with production, again, with productivity. I've never worked more. Assuredly, I've never answered more emails in the last two years than I have now, but I'm also putting in more hours in order to respond to those emails. So, am I more productive? I don't know. I'm definitely doing more, but am I translating that into more efficiency? If I did the numbers, I'm not quite so sure.
So, I think COVID created a lot of barriers to doing your work effectively, a lot of frictions that we didn't have before, and some of these frictions have stayed with us, and we experienced that in veterinary medicine too. When you look at a metric like patients per DVM per hour, that went down. AVMA's reported on that and others have as well. And so, it's so important to look at that because you're working harder just to get the same amount of work done. Again, it's that tragic irony that you don't really see, and it's something definitely for us to address going forward.
Dr. Andy Roark:
What's the driving force behind that? Why do we see fewer patients per doctor per hour in the last two years?
Dr. Matthew Salois:
Well, how it began-
Dr. Andy Roark:
Is it because is the loss of support staff? Is that what it is?
Dr. Matthew Salois:
That's a big piece of it, yeah. So, in the early days of COVID and then in the months that followed, it was doing everything that we did in order to deliver care in the most complicated environment imaginable, right? So, switching to curbside care, taking payments over the phone, deep cleaning exam rooms between patient visits, breaking your staff into teams, keeping a limited number of people in and out of the practice at a given time, and that created inefficiencies. I mean, just simple things like taking payments over the phone, right?
Dr. Andy Roark:
Yeah.
Dr. Matthew Salois:
You've got a 16-digit credit card number that someone's giving that number to you, and then at the 15th number, they'd get it wrong so then they have to repeat the whole number all over again, right? I mean, that should be like a two-second swipe, right? Instead, it turns a minute transaction. So, things like that add up. And so, that created significant inefficiencies that hampered the ability to deliver care more effectively and productively. Appointments took longer. That was another thing because of some of these realities that we were doing with COVID. How and why that's still persisting. I'm hearing things such as, "My staff got used to 30-minute appointments. They really don't like 15 and 20-minute appointments, so I'm intentionally keeping things longer." That's going to create backlogs, it's going to create blockages, and certainly, it's going to create inefficiencies.
Is that the right thing to do? I think there's definitely an emotional answer to that and there's also a business answer too. They always have to be in balance. I think we're still there. I think we're coming out of it, but definitely, I think we're still in the middle of this where we haven't quite found what's working truly yet most effectively in this post-COVID environment that we find ourselves navigating through.
Dr. Andy Roark:
Yeah, I think there's an optimal workload, not maximal, but optimal that we're kind of going for. I've been using the metaphor of veterinarians as widget makers a lot recently because it sort of strips the emotion out of it just to sort of say there's a lot of people who have a widget factory, which is their practice, and they have the capacity with their current staff to make 500 widgets in a day, and their community wants 700 widgets a day. That helps me sort of rationalize it and say, "Well, we have a capacity that we can maintain." A lot of people are pushing their machines until their machines are glowing red and people are dropping out of the workforce because they don't want to work in the widget factory that's just pushed way beyond capacity. At the same time, there's definitely room for efficiency and things like that.
I think it's one of the real challenges that we have. You use the example of we went to half an hour appointments and the staff doesn't really want to go back. I say, "Well, if we were pushing beyond capacity and that's how we've adjusted and we're kind of back in capacity, there's nothing wrong with that." At the same time, I think real challenges I think as a leader is helping people, including ourselves, to understand what is real and what is our perception.
There's a lot of days that I feel like, god, I'm working so hard, and then I got to look back at my day and go, "I was wildly inefficient today." I worked all day, but I did work that other people had already done. There was redundancy in what I did. I could have been more organized. I made three trips out of the house because I didn't get organized at the end of my day to go do these errands and I had to come back, and it was just poorly done, and I could have done this yesterday when I was on the other side of town, and it would've already been taken care of, and whatever your things are. It's always hard to determine, I think, how to be fair to yourself and to others and say, "Yes, we are working at maximum or optimal efficiency," versus, "Yeah, we're working hard, but we're not working as smart as we could possibly work." Does that resonate at all?
Dr. Matthew Salois:
Oh, it so does. I mean, it boils down to that adage we've all heard, right? Work smarter, not harder. I mean, basically, it comes down to that. We can work so hard and it feels like we've done so much, but you've got to look at the numbers to actually tell you what you've accomplished in the amount of time that you've put into it. This is why I don't run. I hate exercise in all its forms. I just would rather be out to dinner with my wife. But if you're looking to trim the fat, if you talk to a personal trainer or someone in exercise science, they'll tell you heavy cardio is not the way to do it. Sure, you're going to get a strong heart, but actually, the optimal area is fast, brisk walking. That optimizes your heart rate to focus in on burning the fat, not heavy cardio.
And so, it's just like you think you're working so hard to get and you're getting that outcome done, but when you translate it into the numbers and you take a step back, you'll find that there's probably a better way to do what you just did.
Dr. Andy Roark:
Yeah. As you sort of look ahead at 2023, what is your economist's wish for the profession? What would you like to see happen?
Dr. Matthew Salois:
Yeah. I think we've got our challenges, right? Never ever have things been so interesting in our profession and certainly the world around us, but I think we also have such significant opportunity to transform veterinary medicine now, right? This is the moment of change here, and we don't want to lose that momentum. During COVID, we changed because we had to. Now we can change because we want to. I think everyone's ready for that. We began this conversation with affordability. This is an issue right now for every household in our country affording anything. For many, it's food or rent. Inflation is just making that worse. How're we going to fix that? How're we going to address affordability of care? How're we going to address our own wellbeing challenges? We talk more than ever about burnout, but are we really, truly leading towards a solution here?
As well as our workforce situation, right? Every day it's something new or the same headline. We can't hire, and yet, the same turnover of any of the health professions. When you look at average turnover of a DVM or technician, it's worse than an MD, it's worse than a registered nurse. They're just, they're horrible. So, if you're losing 50% of your technicians every year because it's not a great workplace environment, how can you complain that there's not of people because you can't retain the ones that you have. So, we've really got to put that on the table and address that, and I think we can. I think there's a roadmap for us to adapt and transform, and it's not recreating the wheel, but it's doing these things that we've talked about so much, you and others around leverage your people more effectively, right? If your technician is trained to deliver vaccines, then why are you or the DVM doing that, right? You can do other things.
I understand the desires to keep appointment length longer because it feels less stressful, but going back to profitability, if you want to grow and pay your people more, if you're holding back the number of business that you can take on, that's going to affect those numbers and your ability to do that, and bet you some practice down the street who you're in competition with is going to figure this out and do what needs to be done in order to support both wellbeing and profitability, because economics and people, they do go hand in hand. They're not at tug of war with one another. There's two sides of the same coin. So, doing that in a way that's effective and efficient and delivers good wellbeing and good wages and earnings to your people as well as delivering the best care possible to clients while growing as a business, I think we can do all three of those things.
Dr. Andy Roark:
That sounds great. I think that's a great place to leave it. Dr. Matt Salois, where can people learn more about the VMG groups? Where can they find you online?
Dr. Matthew Salois:
Yeah, great. So, you can learn more about us at our website, veterinarystudygroups.com, learn about what we do, what makes us special, and how we can help you as a practice owner. And then you can find me on LinkedIn. I post not as frequently as I used to, but occasionally I pontificate about the economy and data and throw in an occasional dad joke here and there too.
Dr. Andy Roark:
That sounds fantastic. Thanks for being here. Hey guys, you guys take care of yourself. Thanks for tuning in.
Dr. Matthew Salois:
Awesome. Thanks, Andy, so much.
Dr. Andy Roark:
And that is our episode, guys. I hope you enjoyed it. I hope you got something out of that. As always, if you did, the kindest thing you can do is leave me an honest review where you get your podcast, especially Apple Podcast is where a lot of people find it. If you're watching our video on YouTube, hit that like and subscribe button. If you're like, "What? Videos on YouTube?" That's right. You can watch Cone of Shame videos on YouTube. They're the Cone of Shame YouTube channel. Anyway, gang, take care of yourselves. Be well. I'll talk to you soon.