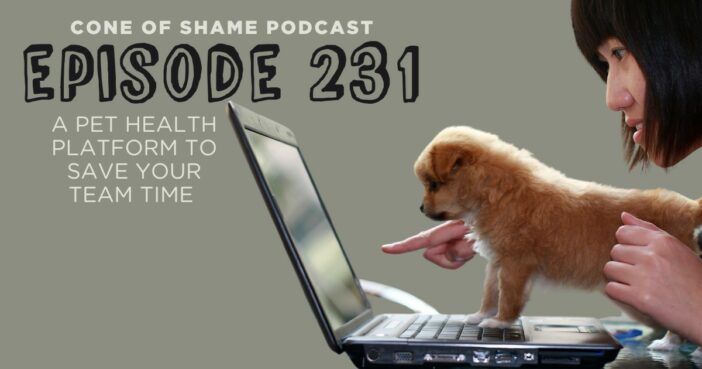 Dr. Jules Benson and Dr. Andy Roark discuss the launch of the Nationwide Pet HealthZone, an innovative online platform that offers personalized pet health information. Dr. Benson shares the platform's origins, the importance of data for clinical intervention, and its practical applications in improving pet owner-veterinarian conversations. They explore the significance of accurate cost estimates for conditions and hint at exciting future developments for the platform, emphasizing its role in enhancing pet health and strengthening the bond between pet owners and veterinary professionals.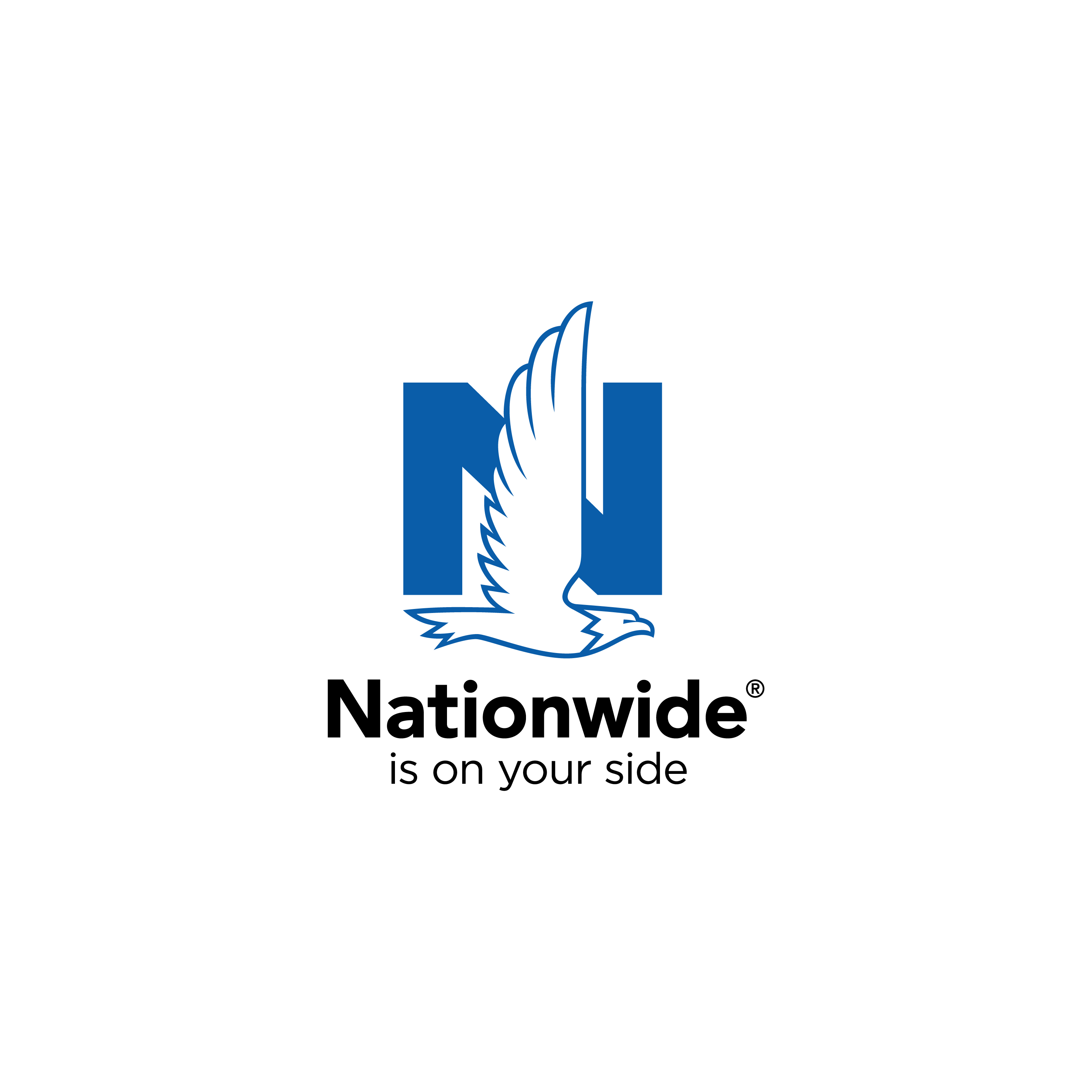 This episode is brought to you by Nationwide Pet Insurance.
LINKS
Pet HealthZone: http://www.thepethealthzone.com/
ABOUT OUR GUEST
Jules Benson, BVSc, MRCVS, is Chief Veterinary Officer at Nationwide. He is a veterinary industry strategist focused on ways technology and data can transform the veterinary profession and the lives of animals. A member of the Veterinary Innovation Council Board of Directors and MentorVet Advisory Board, he has nearly 20 years of experience in private practice, start-ups, marketing, and pet health data.
---
EPISODE TRANSCRIPT
Dr. Andy Roark:
Welcome, everybody, to The Cone of Shame Veterinary Podcast. I am your host, Dr. Andy Roark, guys. I'm here with my good friend, Dr. Jules Benson, today. We are having a good time looking at a brand new, super freaking awesome resource for pet owners called the Pet HealthZone, so it says, put on by Nationwide, and we get into what it is and how to use it.
But man, this is data-driven information that includes pricing information on what pet owners should expect to pay for services given their location. That helps us open up really good and useful conversations, guys. It is by breed. It is by age of pet. You can look ahead and see, in the next phase of my pet's life, whether it's dog or cat, what are the disease states that are most associated, most over-associated with this specific breed? It's not what are the most common problems, as Jules and I talk about, because the most common problems are pretty standard across the board, but it's what specifically does my pet need to be looked out for? What are the conditions that I, as a pet owner of this specific breed, at this specific age, of a dog or cat, what do I need to be aware of? And, what do correcting those sorts of problems cost me? If my pet is predisposed for immune-mediated hemolytic anemia, as my dog Skipper Roark is in his next life stage, what does that cost to treat? What are the risks with that?
Anyway, it is a freaking amazing resource. You guys got to check it out. So anyway, we get into that. This episode is brought to you by Nationwide. Let's get into it.
Kelsey Beth Carpenter:
(singing) This is your show. We're glad you're here. We want to help you, in your veterinary career. Welcome to The Cone of Shame with Dr. Andy Roark.
Dr. Andy Roark:
Welcome to the podcast. Dr. Jules Benson, how are you?
Dr. Jules Benson:
I'm good, Dr. Andy Roark.
Dr. Andy Roark:
Oh, it's good to see you again after a whole couple of days since we were together.
Dr. Jules Benson:
I just want to start by pointing out how selfless we are.
Dr. Andy Roark:
Oh, we are. We give. We give and give and give to the profession.
Dr. Jules Benson:
Well, I think just given our, I think, shared natural vanity, and we come on here and we wear things in our ears, because we know it's better for the podcast, and we know that it serves the audience, and I just want to give ourselves…
Dr. Andy Roark:
That's true. Yeah.
Dr. Jules Benson:
I'm going to wrench my shoulder out of joint giving myself a big pat on the back for overcoming my vanity by wearing headphones.
Dr. Andy Roark:
Oh, I have headphones that look like I should launch a laser from the Death Star. Those are the headphones that I wear to podcast with. Oh.
Dr. Jules Benson:
Like the helmets that go all the way backwards and stuff? I like that.
Dr. Andy Roark:
Exactly. Yeah, exactly. I take listening to myself very seriously.
Dr. Jules Benson:
Somebody has to, I think, for us.
Dr. Andy Roark:
Oh, Oh! Well played. Well played. Oh. All right. I am glad to have you here. We were together at the AVMA Convention, and there you and Nationwide rolled out your Pet HealthZone, which is this online platform that I wanted to talk a bit about with you because it's super cool.
Dr. Jules Benson:
We did.
Dr. Andy Roark:
And I think the vet professionals should know what it is, because it is a really, really nice tool for pet owner education and for practicing better medicine I think.
Dr. Jules Benson:
Yeah, I think-
Dr. Andy Roark:
Cool. Can we start to dive in?
Dr. Jules Benson:
Yeah, for sure.
Dr. Andy Roark:
Can you-
Dr. Jules Benson:
I can start. I can tell you about where it came from in my head.
Dr. Andy Roark:
Yeah, I was going to say, go ahead and start at a high level and then we're going to get down into what it does.
Dr. Jules Benson:
So I've been in the pet protection/pet insurance space for over a decade, right, between different companies.
Dr. Andy Roark:
Yep.
Dr. Jules Benson:
And we gather so much data, and I think there's a fear in industry of proprietary nature of data, like are we going to give this stuff away, or could we sell it to people, or whatever else. And for a long time I've had this thought around there are things that we can do with our data that do not invalidate the proprietary nature of our data, but actually make things more helpful.
Dr. Andy Roark:
Sure.
Dr. Jules Benson:
And I think clinical intervention, especially as it comes to education of pet families, is one of the most useful things we can do. So this has been in my head for 15 years.
Dr. Andy Roark:
That totally makes sense. And I say, one of the things I think I really love about this… And you guys have been publishing white papers. We talked about some of the brachycephalic research that came out recently. We talked about, sorry, breed predispositions, all of those sorts of things. But you guys have been using this data and putting out, you've got a series of white papers that have been really great.
And it's interesting, as we talk about artificial intelligence in vet medicine, one of the big kind of pushbacks is to say, if you're going to do anything that matters, you have to train artificial intelligence on good actionable data. And so when I first started looking at AI, I was like, "Oh man, is this going to come along and just basically tell us how to practice medicine?" And the answer is it does not have access to data in order to do things that actually drive treatment decisions and making good recommendations. And so anyway, I love that your head's in this place and you're actually doing stuff with the data that Nationwide has.
Dr. Jules Benson:
Yeah, and 1,000% hard agree on the AI stuff. I think, and you've talked to Adam Little and other people who know more about it than I do, but just my experience with it, training those data sets… And ChatGPT raises the bar, the large language models raise the bar a little bit as to what you might be able to do with it, but for the predictability we're looking for from a medical point of view, having large, comprehensive, interoperable data sets, that to me is where the short-term opportunity is.
Dr. Andy Roark:
Yeah. No, that makes a ton of sense. So, good. So I love that. And it totally makes sense that this dovetails onto the research that we've seen coming out of Nationwide in the last year or two. So that totally tracks. What did you imagine that this was going to look like as you first started to put it together? Because you're like, "We've got this data. We want to do something that's helpful for pet owners and also very much support veterinarians and veterinary practices." And so how did you start to put that idea of what sort of the Venn diagram of overlap looks like there?
Dr. Jules Benson:
Yeah, so I think we start with the white papers. And I think the white papers are a great way for us to say, "Hey, Nationwide has these data. We're doing cool things with them," but white papers and peer-reviewed papers, they're not massively accessible to non-veterinary audiences, right? I think we know that most of our clients… I mean, I love it when I would see clients that said, "Oh, I read this paper." I'm like, "Okay, that's cool. Could you explain it to me? Because I probably haven't read it or don't understand it."
So I think the next step for me is just how do we make this work for more people? And I think as we enter into the last 10 years or so, personalization has been such a key part of every interactive experience that we have now. I mean, everything from Amazon down to your medical experience. And so thinking about being in the waiting room, my big thought around the opportunity was we have people in the waiting room doom-scrolling Facebook or playing Candy Crush. And while those things are great and I support people using their time however they wish, what if they were able to spend five or 10 minutes reading about the most at-risk conditions for their specific breed and life stage? Could that engender the right conversations at the right time between pet families and veterinary healthcare teams and create opportunities for interventions?
Dr. Andy Roark:
I've really liked this. And you guys have actually gone really into putting this together. When you say it is personalized, I really love that. So I jumped on and started looking at it after the launch. And so I have a dog named Skipper. He's four years old. Breed identified, he's a Goldendoodle.
Dr. Jules Benson:
Are you ashamed about that? Like you say it, and I-
Dr. Andy Roark:
I'm not. Every time I mention it, I get letters. And, here's the thing. So I wanted a Golden Retriever. I love a Golden Retriever, I want a golden retriever. My wife was like, "That's too much hair. I want a Goldendoodle." And so we compromised, as couples do, and we got-
Dr. Jules Benson:
And she got what she wanted, yeah.
Dr. Andy Roark:
And she got what she wanted, and I smile and support it. And so, of course, anyway, we're tight now, even though its been… through thick and thin, we have bonded. And so anyway, I have Skipper the Goldendoodle, and I went to Pet HealthZone, I put in Skipper, I put in his age, I put in the zip code. And Jules, it's pretty impressive. It is a pretty significant amount of information that comes back that's got hard numbers. And I think that I really 100% think that that's what separates this initiative from all the other stuff out there, because you can always just Google Goldendoodle.
Dr. Jules Benson:
Sure.
Dr. Andy Roark:
But I mean, just sort of looking and scrolling along and everything, it's got age four Goldendoodle health concerns. It's ear infection, foreign body ingestion, and skin allergies. And then it's got potential costs, it's got risk level. You can see it in different life stages, how the likelihood increases or decreases over his lifespan, and it's pretty impressive.
One of the things that jumped out at me is, so I'm looking at the ear infection, it says potential costs $256, which is not that far off. I mean, literally I had an ear infection today.
Dr. Jules Benson:
Sure.
Dr. Andy Roark:
And you do an examination, you do some ear cytology, you do ear cleaning, you do ear medications, things like that. You very quickly get up to around that level. And the beautiful part is probably just a little bit under that level. So when the pet owner comes in and they're like, "Oh, I thought it was going to be more than that," I found that to be helpful.
I clicked on foreign body, and it just generated the same type of graphics of the chances of this decrease over time. As he gets older, he's probably less likely to have foreign body surgery. He was much more likely two years ago, when he was a two-year-old. And then the costs coming in at probably $1,700, $1,800. And I go, "Man, it's really hard to ballpark for a whole swath of veterinarians, but at least it's a ballpark, right? It's not $500." And I see a lot of people who are like, "What do you mean it's $2,200?"
Dr. Jules Benson:
So some of the great feedback we got at AVMA from some of the veterinarians that we presented to was… Because I think we talked about this and said, "So that figure you're seeing is the 30-day cost," so well within the first 30 days is claimed for for these conditions. And it's the 80th percentile. So instead of the median value, it's upped a little bit so that we know that people can be prepared for what it might be. So more than a shake of the dice, or roll of the dice, he chance of it being that.
Dr. Andy Roark:
Yeah, sure.
Dr. Jules Benson:
So one of the things of feedback we got… Because we were going to go deep into this and say, "Hey, let's do this by breed and life stage and condition, and get really narrow on what that could be for these animals." And then really, what is in retrospect an obvious piece of feedback was like, "Hey, this would be great to be regionalized. This would be really helpful per market." And I don't know, I think I was just tuned into the data of like, "Yeah, we can do it by breed and condition." I think I was too excited by that. And I think the regional aspect, so that's probably the way we're going to go over the next few months, is to keep tweaking this to provide more and more detailed information.
Dr. Andy Roark:
Well, I thought that was a really nice part. Now, the login is super simple. It's what's the name of your pet, what is the breed, is it a dog or a cat, and then zip code as well. And you go, "Okay, cool." This actually makes some sense so that you're getting… Because when I look at the numbers for my dog, pretty accurate to my area, to my practice quite honestly. And so that made me happy.
Talk a bit about how you see a tool like this being used by vet teams. You and I have talked a lot, and you've always said that your hope for this data is to improve conversations and effectiveness that the vet teams have. Tell me about that. Tell me how that works in your mind. Tell me what that looks like.
Dr. Jules Benson:
So we had a great conversation with this amazing speaker. I don't know if you've heard her, Stephanie Goss? I heard she kills at the conferences.
Dr. Andy Roark:
She does kill. She absolutely kills.
Dr. Jules Benson:
So, Stephanie Goss on Andy's team, who's awesome, she did a great little video on this for the Uncharted community about how she sees it, which is exactly what we were hoping for, right? It's literally as you're in the waiting room and as people are sitting there reading these things, it's having the right conversations. I think just being in practice, just people with a Shar Pei or something, not having the knowledge of what's going to happen with those dogs.
And what I will say about these data is that these are data that are not available anywhere else. This is based on… This particular data set, there's over 12 million claims and 5 million dog years of data, which is almost unheard of. Well, I'm trying to think of any other. I think it is unheard of, the size of this data set, right, so it allows us to be really specific and dig into these things. And so there are things in here that I don't think you'll find in the published work at the moment, right?
So we talked about in the white papers, for example, that we know about Miniature Schnauzers and pancreatic disease, but we didn't know that Miniature Pinschers get it about the same rate, because the overall population of Min-Pins is probably significantly lower overall than Schnauzers. So it's only when you get a huge data set that you start to get these things.
So, I'm sorry, I got sidetracked in the data, Andy, you need to stop me.
Dr. Andy Roark:
No, I love it. No, no, I-
Dr. Jules Benson:
No, but the goal is to encourage the right conversations at the right time. And for me that means, hey, if I'm sitting in the waiting room and I'm looking at my Cavalier and it's three years old now, and I'm looking through the life stages and seeing the conditions that are popping up there, I want to have conversations, A, about what I'd like to see immediately. So those ear infections for Skipper, how do I make sure that I'm going to prevent that in the best way possible? Because when was the last time you had someone come in and say, "Hey, I'm concerned about ear infections. I would like a preventive to go home with," or an ear wash or an ear flush or whatever, all the way down to, and again, going back to your example, so skin allergies, "Hey, can we get an essential fatty acid supplement?" Having those conversations in the exam room and having them prompted, to me feels like a huge value add, because it's having the right conversations.
Dr. Andy Roark:
Well-
Dr. Jules Benson:
Go ahead.
Dr. Andy Roark:
No, no, I love that. And I'm saying this in all honesty, Jules, I can 100% see me popping breeds and ages into this in the clinic. And it's just because how cool… Sorry, how cool do you look when you walk in and say, "Oh, you have a one-year-old Miniature Pinscher. The three most common conditions that we are looking out for in your Miniature Pinscher at this phase in her life is these things, and so I just want to bring those up"?
Dr. Jules Benson:
No, but-
Dr. Andy Roark:
No, you go ahead.
Dr. Jules Benson:
No, but..
Dr. Andy Roark:
No, you go ahead. No, I'm super excited, I want to keep talking about this. No, you go ahead, you go now.
Dr. Jules Benson:
No, sorry to be a… Oh, I love it when we talk over each other. So I'm going to roll you back a little bit on most common.
Dr. Andy Roark:
Okay.
Dr. Jules Benson:
So we had this conversation at AVMA. So most common, if we look at the nationwide 10 most common claims, let's talk about what are the top five. What are the top five most common things? What do you think?
Dr. Andy Roark:
Oh, skin allergies, probably orthopedic issues. I don't know.
Dr. Jules Benson:
It's itching and pooping, right?
Dr. Andy Roark:
Okay, yes.
Dr. Jules Benson:
Those are generally.
Dr. Andy Roark:
Diarrhea. Yeah, that makes sense.
Dr. Jules Benson:
Right, between gastroenteritis, vomiting, and skin allergies, and ears, and pyoderma, that's the top five, right?
Dr. Andy Roark:
Okay.
Dr. Jules Benson:
So for almost every dog, the top five, you're going to see differences across the life stages and stuff, but the top five don't alter that much. What we've done is we've tried to look at the risk. So what we're really looking at here when we say that we should look out for skin allergies in ear infections with Skipper, it means that he has a much greater risk than other dogs of developing these.
Dr. Andy Roark:
Right.
Dr. Jules Benson:
And if you look forward into the mature, like click onto the mature adult phase with Skipper, and I can't remember what it is, because there's a million combinations, but it'll give you then, looking forward, what are-
Dr. Andy Roark:
Sure. Yeah.
Dr. Jules Benson:
Yeah. What you got?
Dr. Andy Roark:
It's immune-mediated hemolytic anemia, lymphatic cancer, and ear infection.
Dr. Jules Benson:
So-
Dr. Andy Roark:
So ear infections are still hanging on, but there's some new happy players on the field.
Dr. Jules Benson:
Right. So IMHA, not a common condition, but vastly more likely in a mature adult Goldendoodle than in other breeds. So we're focused on high impact conditions. It either has to be very high impact or it has to be very, very common for the breed. So ear infections stick in here because they're so much more common in Goldendoodles than they are in other breeds.
Dr. Andy Roark:
Yeah. Talk to me a little bit about the numbers that are here. So like I said, I really like that you put out numbers and say, "This is the general average cost." I mean, what was your hope in providing that information to pet owners?
Dr. Jules Benson:
It really is to… And this is again the amazing speaker Stephanie Goss, she had some… And this is based on the conversation Andy and Stephanie and Emily on our team's had this weekend. Stephanie is an amazing person, and Andy has some jealousy when Stephanie gets an amazing.
Dr. Andy Roark:
I do, I do. Stephanie Goss works for me. And when she gets so much more attention and praise than I do, it's hard for me to stomach.
Dr. Jules Benson:
But it's also well-deserved. I mean, unfortunately for you it's not…
Dr. Andy Roark:
Oh yes! Yeah, oh, she… Oh no, it totally is. No, I agree. It's like the little brother whose bigger brother… Or it's like the older brother whose little brother is taller than them and just starts beating them at basketball, and that's my relationship with Stephanie Goss.
Dr. Jules Benson:
It's "I was good at this thing," right. And so Stephanie had a great perspective of, and this is what we aim for with this, softening the blow. I mean, people have no idea what things cost, right? So for us it was like, "Let's have a realistic conversation about what these things cost." And those numbers will get better, to your point. So I think in parts of California, where I lived for a while, you'd be struggling to get an ear infection for $250, right? And I think in the Carolinas, that may be much more realistic.
Dr. Andy Roark:
Yeah.
Dr. Jules Benson:
So we will go regional, but at least softening that blow to be able to have the conversation. Because people may not expect $250 for an ear infection. They may be expecting to get out for $80, right?
Dr. Andy Roark:
Mm-hmm.
Dr. Jules Benson:
So I think being able to soften the blow, being able to talk about what are the things you're going to get for that money, like what are they going to do at the vet's office around… And one of the great examples, the great/tragedy examples, is middle-aged Rottweilers, right? A middle-aged Rottweiler is 10 times more likely to have a claim for bone cancer than other dogs. And so having that conversation about, A, "Hey, if that dog is limping, maybe that's not something to leave alone." When is a sprain not a sprain? It's when it's osteosarcoma, right? So getting them in at the right time and then softening the blow as to like, "Hey, this is potentially going to cost a fair amount of money," and having that kind of pre-conversation awareness of what the cost of things are we hope will be very helpful for veterinary healthcare teams too, because nobody likes talking about money in the exam room, right?
Dr. Andy Roark:
Yeah. No, I completely agree. So this thing is just launched. You guys continue to tinker on it. What's your timeline with this project? What are we going to see as far as ongoing updates? Yeah, help me look into the future a little bit.
Dr. Jules Benson:
So we launched with 50 purebreds and hybrids. So a good example is, for example, Skipper the Goldendoodle. He's not a purebred, but he's included in there because that breed… That breed. That cross is popular enough. You got to watch my lips.
Dr. Andy Roark:
I tell you, we're going to get letters. He is a problem every time I talk about him.
Dr. Jules Benson:
I think I just got canceled because I think I told them Goldendoodle's a breed.
Dr. Andy Roark:
A breed. No, welcome to my world.
Dr. Jules Benson:
But there we did 50 of the biggest, quote, unquote, "breeds" that we have that we insure, and then we did five sizes of mixed breeds. What is not on there right now is cats. So cats are next, followed by probably breeds 51 through 75 and 76 through 100. But just to point out that those 55, again, quote, unquote, "breeds" represent greater than 90% of Nationwide-insured dogs. So we're painting a broad swath here right out the gate.
Dr. Andy Roark:
Of course.
Dr. Jules Benson:
We've got some really cool stuff coming. There's some really fun ways to get into this. I don't want to spoil it yet, but there's a really fun way to talk about how individual and special your pet is, which I know we all love talking about. So using our data to take a little quiz and work out how individual, how special is your dog? Is your dog one in a million? Is your dog seven in a million?
Dr. Andy Roark:
Oh, that's nice.
Dr. Jules Benson:
So that's coming down the road. We've got some other cool stuff to add like where does your breed come from originally? So obviously the Goldendoodle was created in a lab in Australia somewhere. Some of these cool things about what is the regionality, and then adding more fun facts, whether we want to get into training. I mean, there are some areas, like grooming is on there at the moment. Nutrition is another great area I think we can get into it. Just areas where, veterinary healthcare teams, I don't think it's our favorite thing to talk about. So what else can we ease the burden on, or at least start the conversation in the right way with reliable data sourced, veterinary sourced material that you feel comfortable sharing with your waiting room clients?
Dr. Andy Roark:
Yeah. No, I like it. I like it. So it is thepethealthzone.com, correct?
Dr. Jules Benson:
That is correct.
Dr. Andy Roark:
Awesome. Well, cool. Jules, any other words of wisdom, anything you're hoping to accomplish as people start to check out the website after its recent launch?
Dr. Jules Benson:
No, I mean, we'd love to hear back. And again, we'll be at all the shows next year, but check in with us over the next six months if you want materials for the clinic, if you would like to give us any feedback. I'm sure there are spelling mistakes in there somewhere. It's about 17,000+ words that are between health conditions and breed information. It's a lot of information. We worked out that it was about the length of, I like to say Carrie by Stephen King, and Emily likes to say Black Beauty, because that fits our psyches perfectly.
Dr. Andy Roark:
[Laughter]
Dr. Jules Benson:
But this for us is really the first personalized externality of how do we get into targeted intervention? And so you can expect to see more of this coming over the next two, three, four years. It's going to be really, really exciting for us.
Dr. Andy Roark:
That's awesome. Jules, thanks so much for being here. Thanks for talking through everything with me. I'm going to kick around and look at the prices of the conditions that Skipper might acquire later in his life, because that's what I'm excited about. So anyway, I-
Dr. Jules Benson:
It's the curiosity that drives us, yep.
Dr. Andy Roark:
It is. It totally is. And I'm like, "Well, I'm going to go look at some other breeds here." Awesome. Thank you so much for being here. Guys, thanks for tuning in. Take care of yourselves, everybody.
And that's it, guys. That's the episode. That's what I got for you. I hope you enjoyed it. I hope you got something out of it. Thanks to Jules for being here. Thanks to Nationwide for putting this on and for sort of creating this Pet HealthZone resource to share with pet owners. I'm excited to start using it. I'm going to use it to look smart before I go in the exam room, and go in and make sure that I'm talking to people about specifically what we're looking for. I'm going to start taking things and rolling them into why we want to do wellness blood work, and what I'm looking for, and what their pet is at risk for, and just trying to make myself a better doctor, and to communicate the value of our services better, and to communicate better the value of diagnostics, and to have it backed up with some real data and research. So anyway, I'm big on this tool in case you can't tell. But anyway, I'm going to go play with this more. I'll talk to you guys later on.