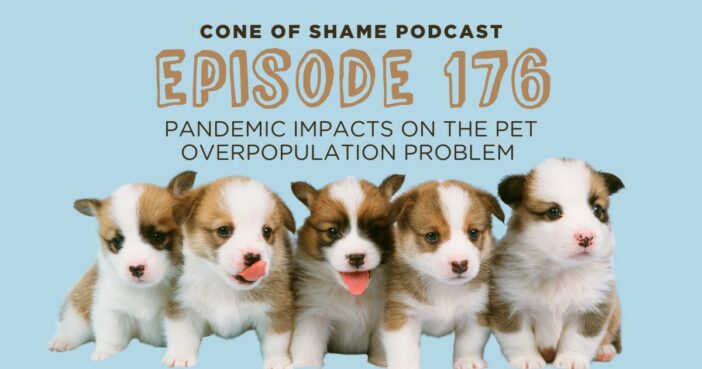 Dr. Simone Guerios, Clinical Assistant Professor of Shelter Medicine at the University of Florida College of Veterinary Medicine, joins the podcast to discuss her recently published research on the long-lasting impact of the 2020 pandemic on dog and cat overpopulation.
You can also listen to this episode on Apple Podcasts, Google Podcasts, Amazon Music, Soundcloud, YouTube or wherever you get your podcasts!
LINKS
COVID-19 associated reduction in elective spay-neuter surgeries for dogs and cats: https://www.frontiersin.org/articles/10.3389/fvets.2022.912893/full
Online Graduate Certificate In Shelter Medicine (UF): https://onlinesheltermedicine.vetmed.ufl.edu/programs/graduate-certificate-in-shelter-medicine/
UF Veterinary Shelter Medicine Clerkship: https://www.vetmed.ufl.edu/2022/05/09/uf-veterinary-students-gain-shelter-medicine-skills-through-clerkship/
Veterinary Community Outreach Program (VCOP): https://sacs.vetmed.ufl.edu/programs/vcop/
Dr. Andy Roark Exam Room Communication Tool Box Course: https://drandyroark.com/on-demand-staff-training/
Dr. Andy Roark Swag: drandyroark.com/shop
All Links: linktr.ee/DrAndyRoark
ABOUT OUR GUEST
Simone Guerios, DVM, MS, PhD
I'm a Clinical Assistant Professor of Shelter Medicine and Coordinator of the Shelter Medicine Practice elective, at the University of Florida College of Veterinary Medicine. This course is a full-time two-week clinical rotation for 3rd and 4th year veterinary students at the Alachua County Animal Resources and Care. In my position, I focus on training and educating students to make veterinarians ready for shelter practice.
My research focuses on clinical problems that affect the health and well-being of companion animals, with the aim of developing practical and reliable surgical procedures often performed on shelter animals, thus providing solutions for shelter veterinarians. The use of innovative, low-cost, and simple surgical techniques offers shelter animals alternatives that can save lives, increase the adoption of shelter animals, and reduce euthanasia rates.
Prior to accepting a faculty position at University of Florida, I worked as a Clinical Associate Professor in Soft Tissue Surgery and Surgical Oncology at Federal University of Parana, Brazil. I started working with shelter medicine in Brazil, where I co-founded a spay-neuter program for the local low-income community. This outreach program also provided community education, including public health, zoonosis and animal welfare.
---
EPISODE TRANSCRIPT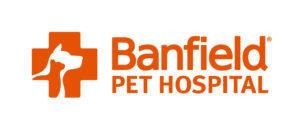 This podcast transcript is made possible thanks to a generous gift from Banfield Pet Hospital, which is striving to increase accessibility and inclusivity across the veterinary profession. Click here to learn more about Equity, Inclusion & Diversity at Banfield.
Dr. Andy Roark:
Welcome, everybody, to the Cone of Shame Veterinary Podcast. I am your host, Dr. Andy Rourk. Guys, I got a good one for you. Today I am talking to Dr. Simone Guerios about her recent article on the impact of the COVID-19 pandemic on spay/neuter surgeries and on pet overpopulation. I was shocked by the impact of this, it totally makes sense that we would see shelters in spay/neuter facilities shut down for the pandemic and then there'd be those animals who didn't get spayed or neutered. I guess my thought had always been that they would be reabsorbed, but that has not been the case and now we're seeing not just the pets that didn't get done during the pandemic. We're seeing the progeny, the litters from the pets that didn't get done during the pandemic and it is shocking. It is a fascinating and unsettling reality in our profession. So I was really interested to dig in with Simone on this and talk about it. Guys, a lot of food for thought here. I hope it's interesting to you. I definitely enjoyed the conversation. Let's get into this episode.
Kelsey Beth Carpenter:
(singing) This is your show. We're glad you're here. We want to help you in your veterinary career. Welcome to the Cone of Shame with Dr. Andy Rourk.
Dr. Andy Roark:
Welcome to the podcast, Dr. Simone Guerios. Thank you for being here.
Dr. Simone Guerios:
hank you, Andy.
Dr. Andy Roark:
Oh, it's my pleasure to have you here. For those who don't know you, you are a clinical assistant professor in shelter medicine at the University of Florida. I did not have the pleasure of having you as my shelter professor at University of Florida, although I took that rotation multiple times because I loved it. I really, really loved it. I did not get to have you as a professor. I became aware of you when I saw a publication you [inaudible 00:02:04] that came out. I'll put a link down in the show notes. But basically you were talking about a significant setback to our goals of a population control for stray pets due to COVID pandemic. I wanted to understand that math and kind of what that looks like today with you and so if we could start off, can you paint me a picture of what spay neuter efforts look like before the pandemic? How were we doing before the pandemic? What was that like? Then we'll talk about how the pandemic changed things.
Dr. Simone Guerios:
We've been doing a very good job animal welfare plus shelter veterinarians for almost 50 years that we've been working to reduce or to control pet over population, and the most thing that we have been able to do is spay/neuter, so we start doing a good program and that ultimately reduce number of animals that have been euthanized in shelters. We've been doing a very good number all over US and our study, since we have COVID pandemic, that it blocked almost no essential services for almost four to five months. We want to see what happened with spay/neuter programs since they were considered as no essential. Mainly our goal to this paper was to show what happened with spay/neuter surgery during this pandemic, so 2020 and 2021, and we compare with 2019 that was a normal year, a regular year.
Dr. Andy Roark:
When you started off, so you left 2019 numbers to get started and then non-essential services shut down, and then you said what? About basically like five months of having a significant reduction in the services we were able to offer, correct?
Dr. Simone Guerios:
Yes.
Dr. Andy Roark:
All right, cool. Let's talk about point of impact. Walk me through what that meant. How do you measure that? How do we try to get our head around, one, what you saw in your survey, but then how that extrapolates out across the US? Help me understand the magnitude of what we're talking about.
Dr. Simone Guerios:
We use a software based program that is made basically for high volume spay/neuter clinics. In their software, we're able to use 400 clinics that normally use this program as they are regular clinics program. From this 400, we had to use the clinics that were in service for 2019, 2020 and 2021. Our numbers represents around 212 clinics. With that, we saw for 2020 a decrease in 13% of surgeries, the total number of surgeries, and 2021 we saw a still 3% less surgery when we compare with 2019, the baseline year.
Dr. Andy Roark:
Significant dip in 2020. What does that translate to as far as … so two questions in my mind at the same time. When we decrease 13%, what does that look like in those clinics and then what does that look like when we extrapolate out? You're talking about 212 clinics, which is a lot of clinics, but it's a drop in the bucket compared to the number of total clinics out there that are doing spay and neuter. Help me understand that. What does that look like as far as in these clinics, a 13% reduction, give me a number, what does that look like? Then help me extrapolate this. How big is that nationally?
Dr. Simone Guerios:
We extrapolate for the national about 2.7 million of spay/neuter surgeries for the whole deficit that we might have. Our numbers got around 198,000 fewer surgeries and in 2020. Basically we are still low in 2021, but basically were the month on March until June/July that we can see a very big drop in surgeries because we weren't allowed to perform surgery.
Dr. Andy Roark:
Has there been an overcompensation … or not an overcompensation, but has there been a compensation since we come back? If we were down 3% in 2021, are we at where we were in 2019? Are we over? Because if you said we're 20% more than we were in 2019 now. I would say, "Well, maybe that's a good thing, maybe we're catching back up." Help me think about that. As we look forward into where we are today, extrapolate that out, is there a sense that we're still in the deficit? Do you feel like we've returned to 2019 levels? Are we exceeding 2019 levels to help make up for missed opportunities at that time? What's your optimism level like?
Dr. Simone Guerios:
I believe we are at the same kind of level of 2019, but we still have this big gap that I don't know how we are going to fill that up. Because now we have shortage of veterinarians and shortage of vet technicians, so everybody's overcrowded, it's hard to book spay/neuter surgery in a low-cost clinic. At the shelters, at this point we are overcrowded, so what we saw this past year is that we are looking at many litters of puppies that we weren't being able to see it before COVID. We have many puppies entering the shelter, the rescues are also overcrowded, so nobody's pulling them. We also saw overcrowded shelters because people start to work back and they are bringing animals back to shelters.
Unfortunately we are worried that shelters are going to start euthanizing for space again, which is very unfortunate. I believe we are at the same level at surgeries at this point, but for us to go up to almost 16% because we have 13 in 2020 and 3% less in 2021. We need to over overlap that, so we need to pay more attention and try to increase fundings and resources so the clinics can actually try to catch up with all the work we have been doing for the past almost 50 years.
Dr. Andy Roark:
Well, as I think about this, if we have a glut of pets from 2020 that would've been spayed or neutered and not, those pets are now two years old, which is probably optimal maximal breeding output levels that we're going to see from those pets. What you're saying is you feel like the progeny of those pets that were missed are hitting … it's not just, we didn't neuter a cat two years ago and so now there's an un-neutered cat out there. It's like, oh no, we didn't neuter a cat and now we're getting two to three litters per year from this cat, which is exponentially impacting our capacity.
Talk to me a little bit about catching up because this is a thing that I'm really interested in is labor shortage, the shortage of veterinarian, things like that. What are the levers that we pull to try to get out of this program? You're a professor of shelter medicine, are there efficiencies that we see coming in shelter medicine or that we could be using in shelter medicine? How do we get out of this hole, Simone?
Dr. Simone Guerios:
That's a great question and I don't know if I can have a solution with that, but I think the best way for us to work with … so at University of Florida, we are trying to make our students to get out of school ready for being able to work in a high volume surgery situation. We kind of open another clerkship. Now we have three shelter medicines clerkship at University of Florida that they used to get out of the school with one or two space for student. After one of two of these clerkships that they are mandatory now, they are able to be done at least 25 to 30 surgeries during two weeks. We are trying to capacitate more students so they feel ready when they get out of the school so they can join a shelter or a nonprofit organization and they are able to help. However, I think we need more grants and money to work with numbers for sterilization of animals for dogs and cats to be spayed and neutered, so we can try to catch up with that.
Dr. Andy Roark:
Hey, everybody. I just want to jump in real quick and give you heads up to the April Uncharted veterinary conferences coming at ya. This is the flagship, the granddaddy, the mama of them all. This is our original conference. It is here in my hometown, Greenville, South Carolina. Guys, this is a communication business strategy conference. We are doing all internal communication and strategy this year. It's about talking to your team, getting them on the same page, making sure messages don't get dropped, making sure we're communicating well, we're treating each other well, making sure that we are on the same page and not repeating work or having people stand around and not know what to do with themselves. That's what this conference is all about.
Guys, this is a peer conference. We do our choose your own adventure sessions. We make up about 40% of the agenda of the conference here on the spot with our attendees so we can make sure we are doing what they want to do. It is really a magical experience. If you've never been to an Uncharted conference, this is a great one to jump into. I'll put a link in the show notes, get registered, come to Greenville. I'll see you in person. Guys, let's get back into this episode.
When you think about the future of shelter medicine, do you see it at … traditionally when we talked about spay and neuter efforts, a lot of that weight was carried by general practitioners and they would do spays and neuters and things like that. I've really kind of fallen in love with this idea that the future is fragmentation, meaning there's going to be a lot of different ways of practicing medicine and they're just different. I guess coming around to my question, do you see spay and neuter surgeries, things like that, standing alone more or do you continue to see them being integrated into types of wellness practice, general practice, things like that. When you're training students to talking about the future of shelter, what does that look like in your eyes?
Dr. Simone Guerios:
I think everybody needs to work together. I don't want to say, okay, spay/neuter to be done only by shelter veterinarians or high volume clinics. I think it's very important for general practitioner also to increase the number of surgeries that they can also help to reduce the number of unwanted pets. I know there are many of a discussion about aging and when should I spay my animals. This is very important for general practitioners to, okay, can we spay this animal sooner than later because of tumors or anything that is happening because this is a big issue at this point. But I think it's important for us to work together because you never know when your pet's going to end or what's going to happen with you if you didn't spay your pet and then something happened in your life and in the shelter or somewhere else and start having liters.
I think it's very important for us to work with general practitioners together to try to spay another everything that's not supposed to be reproducing. The goal is not to have litters, so it's better to get it done. I don't know the other part of her question. Was it … Sorry. Oh, I think I lost in the middle.
Dr. Andy Roark:
No, no, no. I was just sort of thinking about how do you see shelter medicine being practiced sort of going forward? Is it the low-cost high volume practices? Is it integration across different types of practices? I think you answered it. I think you answered it pretty well.
Dr. Simone Guerios:
Also increasing the number of low-cost clinics. That's very important because general practitioners also need … I think they should work with animals, helping them in different ways. If I have a chronic condition or if I have any other issues, that's the way they can help more than just doing other simple procedures. I think we have to work all together to get almost all the animals that we don't want them to reproduce and then they can work more with other disease that affect pets. I always tell my students because during the clerkship, my students always … I have like 20% or less that wants to go to shelter medicine, to work with shelter medicine after they graduate. But I tell them that's very important for them not only this surgical experience, but it's very important for them to learn what happened in a shelter.
Because you probably see an animal that was adopted from a shelter or rescue, so you can see how things are done differently. Instead of being against the shelter veterinarian, support and work with us, which is very important for them. This clerkships also help them to get more hands-on surgical experience, but also, okay, why we did a vaccine at this age and not at that age because it's a shelter medicine, they might not be able to do a rabies vaccine, never again. It's better to get it at 12 weeks instead of 16. It's very important for them to see what's happening because it's good that … people are adopting more than before, so you'll probably see and treat animals that were adopted or came from a shelter.
Dr. Andy Roark:
You said something earlier I want to circle back to a little bit. As veterinarians have been more open to discussing with pet owners health benefits of delaying spaying and neutering, do you feel like you're seeing an increase in litters associated with those types of behaviors? Because I've always wondered that. There's always a trade off. There's always a trade off of if we do it earlier, we're learning there's health impacts to that. But if we do it later, we're also risking having unwanted liters, things like that. Have you seen any sort of research to back up that correlation or anecdotally do you feel that impact?
Dr. Simone Guerios:
Yes. There are many research that show some cancers, the cancer associated with early spay neuter, but the numbers are not … and also some orthopedics in large breed dogs, but the numbers are not as reliable. The big numbers that we see is that the animals that are spayed or neuter, they will live longer. I still think it's more beneficial for the animals to be spayed earlier than later if you are not interested in having puppies or kittens. Another important thing is for one of the most disease that we see in animals that are not spayed are mammary tumors. In Brazil, since I'm from Brazil, we don't have the same culture of sterilizing animals earlier in life and 80% of my patients were mammary tumors.
Dr. Andy Roark:
Oh, wow.
Dr. Simone Guerios:
Because they wait for a year and then they would spay one or two heats and then they would spay it and we see so many mammary tumors and sometimes they don't progress badly, but sometimes they do. If you do it earlier, you won't have this problem. Also, other hormone related disease, these are the most important, [inaudible 00:19:27] and other stuff that you can actually save their lives or make them healthier, if you think the percentage of cancer that will show up in an animal that was spayed is not as relevant as if you compare with hormone related disease. Overall, of course, you have to think about each breed and each animal and how the owner is. If it's a person that will follow up with the animal and then will bring later on one year or two years for spay or neuter you have education. So it's very important. You have to educate your clients and I think education is the gold standard. You cannot just do spay/neuter program and do not educate whoever is adopting or owners or community.
Dr. Andy Roark:
When we circle back around to talking about the COVID pandemic and the pause in sterilizations and things like that, do you think pet owners have any idea? Are you seeing initiatives, pet owner facing initiatives or messaging to help raise awareness to the fact that this is going on?
Dr. Simone Guerios:
I don't believe pet owners still have, but I know animal welfare is trying to show the public and everybody that we are in the backlog with surgeries and with the overcrowding shelters and so many puppies and kittens getting into the shelter, they're trying to advertise that we need to have more conscious and work into that gap that we had.
Dr. Andy Roark:
What would you like to see veterinarians do? If we talk about action steps, I always like to leave on a positive note and say what are the steps that veterinarians can take that would be beneficial?
Dr. Simone Guerios:
I think educating their owners to sterilize their animals earlier and more often so it can work. If you don't have the money for the surgery, you can also refer to a low-cost clinic, just they can get it done. I think the main issue is the low income customers that they are not … sometimes, especially with all this COVID, sometimes they do cannot afford surgery, so try to work with educating them the importance and to get it done. I think that will be a way to go.
Dr. Andy Roark:
No, I appreciate. I think that's good insight. Are there any resources that you really like? If someone's listening and they think, "I'd really like to learn more about this," I linked to your original article and the publication that you put out in the show notes, so people should have to check that out, but just do you have general favorite recommendations if someone said, "I'm interested in shelter medicine, I'm interested in population control," where would you get people started?
Dr. Simone Guerios:
You're talking about veterinarians or …
Dr. Andy Roark:
Sure. Well, actually, either one, but mostly veterinarians is what I look for.
Dr. Simone Guerios:
I would recommend for them to look for their local shelter. Our community have many shelters that do not have a veterinarian on board, so sometimes they do have the facility and everything, but they do not have a veterinarian. Try to work with them as a relief veterinarian or maybe you can start volunteering. I know volunteer after you graduate sometimes is not the best.
Dr. Andy Roark:
No, it's good. I feel like people get stuck in a rut and a lot of people are interested in doing different things than what they do. I love it. I'm a huge fan of volunteering in different areas in medicine. Use your skills differently, shake things up, try things different from what you do. I think it's good for your soul.
Dr. Simone Guerios:
Yes, I agree. I agree. I would recommend for you to reach out the local shelters and see how they are at this point and go from there. Of course, University of Florida is always open to any questions and we have a great shelter medicine team.
Dr. Andy Roark:
You have an amazing shelter medicine team. I'm sorry, Julie Levy's there and-
Dr. Simone Guerios:
Dr. Crawford.
Dr. Andy Roark:
Yeah, Cindy Crawford is so, so great. I'll never forget that when I applied to vet school, Cindy Crawford was one of the first who interviewed me and she was so nice and reassuring. I've just been a fan of hers. For the rest of my life since then.,I've been a fan of hers. But you have such a wonderful group.
Dr. Simone Guerios:
Yeah, they're amazing. Now that we have three clerkships, so we have the [inaudible 00:24:18] County Animal Services I do when I'm working now here in [inaudible 00:24:23], then they have Miami Dade Animal Services. If you have the opportunity to go visit, that shelter is one of the best shelters in the US. It's amazing. VCOP, the veterinary outreach program probably was there when you start studying in Florida. I don't know if you had the opportunity to enroll to that clerkship.
Dr. Andy Roark:
I did not. It was not there. I think it came in shortly after I left.
Dr. Simone Guerios:
We have these three hands-on clerkships so the students can really get hands-on and they learn everything since primary, basic, vaccines and everything. They visit shelters and also they do spay/neuter surgeries, more like a shelter veterinarian, like a high volume. So not like surgery at UF that you do a laparotomy, exploratory laparotomy incision size. So they learn how to do it efficiently and accurately, safe. Other procedures like amputations, inoculation, everything that in the daily base in the shelter needs to help more pets to get adopted so they'll have all this experience. Then they also have the online shelter certification that they can go it, which can also be done by professionals.
If you're a veterinarian and even want to start shelter medicine, you can do the online certification, which is good. When I started here in US, I was a soft tissue surgeon and I didn't have as many opportunity to do shelter medicine in Brazil because you do not have … now we do, but five years ago we didn't have really real shelters, so I went through the certification and you can learn a lot from the classes and everything. It's very good, so I recommend.
Dr. Andy Roark:
Well, I will put links in the show notes for that so people can check it out. I will link to the UF shelter program just because it's a great program and everybody should see it and be aware of it. Simone, thank you so much for being here. Guys, thanks for tuning in and listening. I hope this was interesting and helpful. Gang, take care of yourselves.
Dr. Simone Guerios:
Thank you.
Dr. Andy Roark:
That is our episode. Guys, I hope you enjoyed it. I hope you got something out of it. Thanks to Simone for being here. Gang, if you enjoyed the podcast, if you got something out of it, leave me an honest review wherever you get your podcast. Apple Podcast is a big place that a lot of people find it. Same thing on Spotify, things like that. But anything that you could do to spread the word is super duper appreciated. It's how people find us and I just love being able to share stuff like this with the world and just get the word out and just get people thinking. It just means a lot to me. Anyway, gang, take care of yourselves. Be well. I'll talk to you soon.