Dr. Doug Mader joins the podcast to discuss treatment of a wounded tortoise that won't come out of his shell. This 10 year-old Sulcata was attacked by a dog and needs care, but has pulled back tightly into his shell making treatment difficult.
In this episode, we discuss tortoise sedation and analgesia, antibiotic therapy and feeding tube placement.
You can also listen to this episode on Apple Podcasts, Google Podcasts, Soundcloud, YouTube or wherever you get your podcasts!
---
LINKS
Dr. Mader's New Book: https://www.amazon.com/Vet-Noahs-Ark-Survival-Inner-City/dp/1954641044
Dr. Mader's Website: https://www.dougmader.com/
Dr. Mader's Facebook page: https://www.facebook.com/douglas.mader.9
NEW Dr. Andy Roark Exam Room Communication Tool Box Course: https://drandyroark.com/store/
What's on my Scrubs?! Card Game: https://drandyroark.com/training-tools/
Dr. Andy Roark Swag: drandyroark.com/shop
All Links: linktr.ee/DrAndyRoark
---
ABOUT OUR GUEST

Douglas R. Mader, MS, DVM, Diplomate ABVP (Canine/Feline), Diplomate, ABVP (Reptile/Amphibian), Diplomate, ECZM (Herpetology), Fellow, Royal Society of Medicine
Dr. Mader received his DVM from the University of California, Davis in 1986. In addition, he completed a Residency in Primate and Zoo animal medicine. He is the consulting veterinarian for the Monroe County Sheriff's Zoo, the Key West Aquarium, Dynasty Marine, the Sea Turtle Hospital, the Everglades Alligator Farm and the Theater of the Sea. Previously Dr. Mader owned the Marathon Veterinary Hospital, a double AAHA accredited 24 hr emergency/referral hospital. Dr. Mader is an internationally acclaimed lecturer and is on the review boards of several scientific journals. He has published numerous articles in scientific and veterinary journals, national magazines, and, is the author/editor and co-editor of three textbooks on Reptile Medicine and Surgery.­­ Dr. Mader's latest project is his new book "The Vet at Noah's Ark – Stories of Survival from an Inner-city Animal Hospital."
---
EPISODE TRANSCRIPT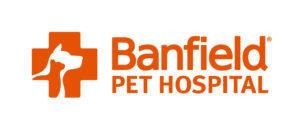 This podcast transcript is made possible thanks to a generous gift from Banfield Pet Hospital, which is striving to increase accessibility and inclusivity across the veterinary profession Click Here to learn more about Equity, Inclusion & Diversity at Banfield.
Dr. Andy Roark:
Welcome, everybody, to the Cone of Shame Veterinary Podcast. I am your host, Dr. Andy Roark. Guys, I'm back today with the man, the myth, the legend, Dr. Doug Mader, exotic veterinarian and writer extraordinaire. Dr. Mader has a brand new book out it's called The Vet at Noah's Arc: Stories of Survival From an Inner-City Animal Hospital. We're not talking about that today, but I am going to get him back on the podcast very soon, and we're going to talk about his book.
Dr. Andy Roark:
Today, he's helping me out with a medical case. We are talking about an African spurred tortoise that has trauma. It's been slashed up a bit, and it's doing that thing that tortoise do where it has pulled its legs into its shell as tightly as it possibly can, and I can't do anything with it. Guys, if you see tortoises, if you see turtles, this is a great episode for just a refreshing on how to work with them.
Dr. Andy Roark:
Guys, I got to tell you, this is what has me stumped. I go, I can't do anything with this patient. Doug made it to the rescue. Guys, this is a fantastic set of little pearls to have in your pearl box, I guess. Not to a box of if it's pearls, unless you want to put pearls in your toolbox. You can do that. I have a pearl box for medical pearls and Doug Mader is filling it up. And that's what we're doing today. Guys, that's that's enough of that let's get into this episode.
Kelsey Beth Carpenter:
(singing) This is your show, we're glad you're here, we want to help you in your veterinary career. Welcome to The Cone of Shame with Dr. Andy Roark.
Dr. Andy Roark:
Welcome to the podcast Dr. Doug Mader. Thanks for being here. Dr.
Doug Mader:
Dr. Roark, Andy, thank you so much for your invitation. I really appreciate. It's quite an honor.
Dr. Andy Roark:
I love having you here. I'm not going to lie, whenever I have guests on the podcast, I take notes. I make this podcast because I want to be a better doctor and I want to learn. Buddy, I don't know that I've ever taken as many notes as I did last time you were on the podcast. I filled up. I'm trying to make it quietly as I turn pages to get more of your pearls of wisdom. Thank you for being here. I have a case, and I'd be honest, I'm a bit flummoxed, and I need your help.
Doug Mader:
All right.
Dr. Andy Roark:
All right. Again, I'm embarrassed to ask this, but it's true. I have a 15 kilogram, so 30… Yeah, 22 pound tortoise, I have one of the sulcata tortoises, the African spurs.
Dr. Andy Roark:
This is a 10 year old tortoise. The owners have this beast and let it run around their backyard. Unfortunately, not funnily, it was attacked by a dog. And so this tortoise has been injured. The owners say that the injury is significant. I believe that's true.
Dr. Andy Roark:
Doug. I can't see this. It has pulled back into its shell and I can't really work with it. I don't know how to examine this patient, much less, how to sort of treat these wounds. And so, let me just reach out with that big, broad opening and say, how do you treat this? How do right by this patient?
Doug Mader:
Yeah. You know what, Andy? Sadly, that's a fairly common scenario, and don't be at all embarrassed about asking that kind of question because-
Dr. Andy Roark:
It's super embarrassing. I don't know how to do this.
Doug Mader:
[inaudible 00:03:39] I mean, a dog or a cat comes in and you put your hands on him and do an exam and look at the paw, look in the ear, open the mouth. How do you that to an animal that's a black box, when in like this? And you have to remember that, for these tortoises, they can't fight back. Their response to fear, to pain, to anything, is to suck into their shell, right?
Dr. Andy Roark:
Yeah.
Doug Mader:
The dog attacks it and treats it like a big moving raw hide and chew it to pieces. And then they bring it to you, and now you want to handle it and carefully, with loving hands, protect it and take care of it. It doesn't know any better. All it knows is that it hurts and it's scared and it's had a bad time, so it's going to suck in even tighter.
Doug Mader:
Of course, if you try and grab it, a foot or a head or a tail, what's it going to do? It's going to fight you and pull back even more. So, don't be embarrassed-
Dr. Andy Roark:
[inaudible 00:04:27].
Doug Mader:
That's a good question. That's a challenge. It really is.
Dr. Andy Roark:
And I'm pulling on these legs that I know are injured. You know? I know that this is where this thing got bitten and I'm like, "I don't want to pull this guy's leg out." I mean [inaudible 00:04:39]-
Doug Mader:
Your point is great. If you fall off your skateboard or your bike or whatever, and you break your arm, do you want that doctor grabbing your arm? No, you don't. Okay. Analgesia number one, okay?
Dr. Andy Roark:
Okay.
Doug Mader:
Don't be afraid to sedate this animal. Now, here's your biggest challenge that you're going to have, is to convince the client that it's okay to sedate an injured animal. Because so often times, they're like, "Oh, I read on the internet that if you sedate a reptile, they don't breathe and they die." That's not true. So, you're fighting Dr. Google.
Dr. Andy Roark:
Right.
Doug Mader:
You need to be able to wordsmith it. I know your clients adore you and you have their trust, but maybe this client's a new client, has never met you before. You've got to be able to convince them that, "You need to trust me and respect that I've done this before. Your pet tortoise, A, is in a lot of pain and, B, is afraid and, C, I need to be able to get to him and help him. I'm going to have to give him something for pain so that he's not hurting, and something that sedate him so I can do a proper exam. And that allows me to make him feel better, and I know that's what we both want."
Dr. Andy Roark:
Yep.
Doug Mader:
So, what do we use? Okay. I've been doing this now for almost 40 years and my go-to drug, hands down, across the board for reptiles, Steelers.
Dr. Andy Roark:
Okay.
Doug Mader:
A combination Theledomine and Zelezopan. Theledomine is a dissociative like ketamine. Zelezopan is a benzodiazepine, like Midazolam or Valium. It's a great combination drug. Why do I like it? A, because it's a cocktail. B, because the Theledomine does offer some analgesia. C, it works quickly. So, you get this 10 kilogram tortoise, and sulcatas, I start with 10 mgs per kg, IM in the front leg, but I've gone up as highest 30, because sulcatas, I have found of all the species, all the different tortoise species, sulcatas tend to be one of the most difficult to sedate.
Doug Mader:
I start with 10 mgs per kg, give it a half an hour, and if there's no relaxation, give it another 10 mgs per kg. Most of the time, it takes about 15 minutes, if the patient is warm. Now, it's South Carolina and the animal's out playing in the snow, which it shouldn't have been, and it comes in hypothermic, 100 mgs per kg is not going to work. The animal has to be warmed. If you warm them up to their preferred temperature zone, which for a sulcata is about 90 degrees…
Dr. Andy Roark:
Okay.
Doug Mader:
… they're going to respond like a mammal. Okay?
Dr. Andy Roark:
Hey everybody. I just want to jump in real quick with a couple of updates. Gang, before I do, though, I got to get a shout out. I got to get some love to Banfield Pet Hospital. Guys, they have stepped up and supported us in getting transcripts for both this podcast and the Cone of Shame Veterinary Podcast, which is the other podcast that I host. They do it to increase accessibility and inclusion in our profession. That is a big point for them right now, is something that they are doing for our whole profession and industry. And they stepped up and put their money where their mouth was and said, "How can we help you?" And I said, "Hey, this is a thing that people have asked for, and it's a big lift for us." And Banfield said, "We got you, buddy."
Dr. Andy Roark:
They have made this happen, so if you want transcripts for our podcast, we got them. Head over to unchartedvet.com. You can see all of our podcasts and you can see transcripts for those. Feel free to share them and help us get the word out. But I just got to give some love to Bandfield, because they didn't have to do that, but they did, and it is awesome. So, thanks to them.
Dr. Andy Roark:
Over at Uncharted online on June 29th at 8:30 PM, Eastern time, 5:30 Pacific, that is PM, not AM. Not doing 5:30 AM Pacific thing. Guys, over at Uncharted online, so you can join from anywhere, my friend, the one and only practice management goddess, Stephanie Goss, is doing her teamwork mind meld, setting expectations for team communication. Guys, do your teams struggle from a lack of accountability? You're like, people don't do what they say they're going to do, and people don't follow up the way that they should, and people don't communicate in a way that stuff actually gets done. And they are making assumptions about what is going to happen that are not realistic, and it is continuing to cause problems between the team and management,
Dr. Andy Roark:
Guys, I see this all the time. Stephanie Goss' workshop is all about setting expectations for how the team is going to communicate. Just think about how much you need that. Gang, this is a two hour actual workshop. Come with your camera. Come ready to talk about your practice. So, this is going to be stuff that you can take home and plug right into what you are doing and actually make a difference in the way your practice functions and to take this back and engage it with your team in a way that's going to make a difference.
Dr. Andy Roark:
Guys, I hope you'll check it out. Stephanie Goss is amazing. Uncharted Workshops are, they're uniformly pretty freaking and fantastic. I do love them. I'll put a link to that down in the show notes. Guys, as you might have heard, my brand new exam room communication training course, it launched on June the 7th. It is my 17 tips, tools, tricks, and hacks to make you and or your team more effective in the exam room.
Dr. Andy Roark:
Guys, this is the stuff that I lecture on all over the world, is my absolute best material. I wanted to make it available to everybody. I have people who always come up to me after my talks and say, "That was great. How do I teach my staff to do that?" And I got you now, buddy. I've got you covered because you can take this to your team. It is a hundred percent module.
Dr. Andy Roark:
It is broken up into five-minute modules that you can drop into your staff meetings, tag it onto the end of a team training meeting. You can do it in the morning huddle. You can go through and everything stands alone, so you can pick the things that you like, skip the ones that you don't. You can look and say, "We need this the most in our practice. Let's do this."
Dr. Andy Roark:
Guys, the course pays for itself. If there's one thing that you take and you give to your team and they go, "Oh, light bulb moment," the fact that it's made to go back to your team and be interactive, which means everything comes with discussion questions. So, you can say to your team, "How do we do this? What does this look like in our practice? How could we do this better? What opportunities do we have for improvement here?"
Dr. Andy Roark:
I give you those suggested wordings and questions to ask so that you can get your team to engage. Guys, I'm super proud of this. I'm super happy. For the first 30 days, so until July the 8th, it's $100 off. Is a launch special. I don't want this to slip past you. If you're like, "I want to try that out," grab it now. Grab it while it's got $100 off. I'll put a link in this show notes, but guys, I hope you love it, and you enjoy it. If you haven't checked out my Charming the Angry Client course, it's built in a similar model. It's been very, very popular. People who have had it can tell you about what it's like. You feel free to ask, because it has gotten very good reviews, and a lot of people have gotten a lot of mileage out of this.
Dr. Andy Roark:
But guys, I want you to be able to train your team, specifically your team, not some generic team. I want you to train your team in a way that's going to work in your practice. And this is why I made this tool, so it can get taken and used as you want to use it. So, it supports your culture and your practice and the way that you guys work.
Dr. Andy Roark:
Anyway, I hope you'll check it out. Like I said, I'm over the moon that has launched, and boy, it's been a lot of work for me and my team, but I think it's going to be totally worth it for those of you who check it out. All right. Let's get into this episode.
Dr. Andy Roark:
Yeah. How long does it take to warm a… I think I misspoke at the beginning. We're talking about 15 kilograms, so 33 pounds. If this tourist is cool, how long are we talking about to warm it up to a temperature that I'm going to be able to work with it well?
Doug Mader:
Excellent question. That brings up two real, very important side points. Number one, I've heard people say gradually warm them, and that's baloney. If it's an emergency, warm them up. If you have an incubator, I'd set that incubator at 95 degrees Fahrenheit and take that tortoise and put him in there.
Doug Mader:
How long does it take? To answer question number two, about 24 hours.
Dr. Andy Roark:
Okay.
Doug Mader:
Point number three. It is the rare reptile that can't wait 24 hours to be properly warmed up and hydrated. If it is not warm, all the medications you give are not going to work. They're not predictable. Okay. Let's just jump ahead and assume that the animal was brought to you this morning. You were in surgery. Your awesome technician put it in the incubator. You went ahead and you took a spot temperature with it, with a gun, or maybe you're lucky enough to get a cloaca and get a cloacal temperature, and it's 88 degrees.
Doug Mader:
Okay. Telazol. I like it. I'd start with 10 mgs per kg, IM in the tricep. They have a hepatic portal system. So, if you give it in the back legs, first pass effect, it goes through hepatic conjugation, and it has been well documented that it minimizes the effect of the Telazol. You give it in the front legs. Boom. They go down like that. 15 minutes, 30 minutes maximum, totally relaxed.
Doug Mader:
You can extend the limbs, do your exams, get your radiographs, extend the head, access either jugular vein, get a blood test. Telazol, 10 mgs per kg. What else can you use? I've heard people say they don't like Telazol because you have to reconstitute it, and if you don't use it within 14 days, it goes bad. If you're like me, I go through a bottle a day just about, it seems like. But you can put it in a freezer, too. It'll last.
Doug Mader:
If you don't want to use Telazol, you can use dexmedetomidine.
Dr. Andy Roark:
Okay.
Doug Mader:
50, 5-0, micrograms per kilogram, IM in the front leg again. There's a first pass effect with a hepatic portal system. You can reverse the dexmedetomidine, but remember, dexmedetomidine is a really good analgesic.
Dr. Andy Roark:
Yeah.
Doug Mader:
And that is not an anesthetic dose. That's a sedative dose. That's enough to open their mouth and intubate them if you wanted to induce them with ISO. But oftentimes, I don't reverse it. The reason I don't is because it's such a great analgesic. Takes about the same amount of time. I do know some people, throw in a little bit of ketamine with it, but a few studies that have been done have shown really that ketamine doesn't make a lot of difference. So, I just go straight 50 micrograms per kilogram of the dexmedetomidine.
Doug Mader:
You can use midazolam. I like it because it can be IM. I usually use about 0.2 to 0.5. On a sulcata, I'd probably use 0.5 mgs per kg, IM, and that takes a little longer to work, about an hour. And then you can reverse it with [inaudible 00:15:07] if you need to. That's not an analgesic. That is just a sedative. But again, my go to drug of choice, hands down is Telazol, and I'm going to circle back to that. And one of the reasons I really like it is the dose is really small.
Doug Mader:
If you get yourself a big sulcata that weighs a hundred kilograms, which is not unrealistic, okay?
Dr. Andy Roark:
Wow.
Doug Mader:
And you're only giving 2 CCs. Whereas you might be giving 20 CCs of dexmedetomidine.
Dr. Andy Roark:
Right.
Doug Mader:
What's easier to do?
Dr. Andy Roark:
Yeah, absolutely. Yeah.
Doug Mader:
[inaudible 00:15:37] is awesome stuff. Okay.
Dr. Andy Roark:
Gotcha.
Doug Mader:
Get that animal in. You warm it up. Even if you have to wait a little while, warm it up. If it's got some obvious surface injuries to it, on a heating pad, start using warm water, flushing it, cleaning it, addressing the surface wounds. Once that patient's, afterward it's warmed up a bit, give it the sedative. Once it relaxes, then you can do your proper exam. Get your radiographs, get your blood work, address wounds.
Doug Mader:
Now, if you're one of these animals that have severe, severe wounds, and some of these dog bites can be horrific. I mean, large pieces of flesh torn off, and you can't really graft reptiles well. They don't have a subcu layer. It's hard to do sliding graphs and punch graphs. But the beauty of a reptile is that they have a tendency to granulate in, from the outside in. I've had animals come in with horrific, giant defects that with proper wet to dry, honey bandages, things like that, will heal in four to six months.
Doug Mader:
Now, if you have to change the bandage on this guy every day, okay. You give him the Citizol today. He wakes up, he's doing better. The next day, you go out to change his manage and he's doing this again. Okay, we need to sedate him again. Don't fight him. Why do you want to grab that injured limb that we talked about and give him more pain? Just sedate him again. I think of one case that I have that was attacked by a pack of dogs, and it was literally sedated every day for four months. And we actually had to rotate between Telazol and dexmedetomidine and midazolam, because it kind of developed a resistance to the Telazol. We were giving it 40 mgs per kg, about three to four weeks into it, and it was still fighting the sedation. So, then we switched to dexmedetomidine.
Doug Mader:
Don't be afraid to sedate it every day. I did my residency in primate medicine, and when we would get these primates that would get in these large monkey brawls, we would literally have to put them under every single day to change wounds.
Dr. Andy Roark:
Wow.
Doug Mader:
And it's amazing how well they do. And it's so much easier to sedate them, do the wound care and the vet care and then let them wake up, than it is to try and stress them and use [inaudible 00:17:39]. We don't want to do that.
Dr. Andy Roark:
Yeah, definitely.
Doug Mader:
It comes in, you sedated, you do your wound care. Of course, utmost importance, address analgesia. If there's wounds, it's perfectly appropriate to use an antibiotic in these cases, and it's going to be a gram positive in this situation, because it's environmental. If it's a dog bite, you worry about the anaerobes, so bacteroides, [inaudible 00:18:00] Peptostreptococcus. All the things found in dog mouths.
Doug Mader:
You might want to use something along the lines of subtazidine, because that gets your environmentals, and it's about 80% effective against your anaerobes. I think that's a good go for something like a dog bite. If you went with a fluoroquinolone, wouldn't be my drug of choice. You would want to use something like a penicillin or maybe a metronidazole for the anaerobes, in a bite wound. But again, that wouldn't be my first line of choice.
Doug Mader:
Analgesics, I like Ketofen, and it's easy to give injectably. And then the other thing, too, is when this animal is out, when you have it under sedation, go ahead and put in a feeding tube. Now, because there's that old adage, if the mouth works, use it. And I can't stress out enough to veterinarians and the technicians and the pet owners. If the mouth works, use it.
Doug Mader:
Now you can give them oral fluids. You can give them oral antibiotics. You can give them oral analgesics, and you can give them calories. And the beauty is, they handle these feeding tubes so well, and then as the animal's feeling better, you can pull the tube without sedation and the little fistula where the tube was, heels up like in a dog and a cat.
Dr. Andy Roark:
Yeah. Okay
Doug Mader:
Again, it's a reptile. In this case, they may have gotten injured very quickly, but healing is going to take time. You got to give some of these wounds three, four, five months sometimes, depending on how bad it is, and they will heal.
Dr. Andy Roark:
So, setting expectations for the clients, because this makes perfect sense. And the feeding tube makes a ton of sense. For those tortoises that we think we may have to sedate, say, we're doing bandage changes daily or every other day, and we're expecting a couple of months to granulate in. In your experience, if I have a patient like this and I have to sedate them the first day and I have to sedate the second day, should I be going ahead and prepping the pet owner to say, "Hey, this is what's it's going to be for the long term"? Or do you have patients that get more on board?
Doug Mader:
You bring up really good point. I talk like everything is a perfect world, and we'd like it to be, but we know it isn't. Many of these cases, they're going to heal. They're going to get better, you just have to be patient, but you need to prep the client that this animal may take six, four to six months of bandage changing. Intense initially, progressively getting less and less and less, but you're looking at a lot of money. Make sure they understand that, because I mean, to sedate that animal with Telazol or dexmedetomidine every day, you're looking at some bucks, plus the [inaudible 00:20:29] time, the bandage time, the doctor assessment time, the follow-up, blood work or cultures, or drugs.
Doug Mader:
So, "You know what? Your pet's going to be okay, Mrs. Smith. But you should be aware, it's not going to be better by Monday." And frequently what I'll do, is I have a lot of drama. I'll walk over to the calendar in the room and I'll flip forward two or three months. I say, "You know, it's March right now. April, May, June. Probably June, July, right about here on the calendar. I think, that might be pretty close to where we're getting the resolution." When we see the pages flipped, they understand, we're not talking about a week's worth of drugs.
Dr. Andy Roark:
Yeah.
Doug Mader:
If they're willing to buy that commitment, great. And you know what? I always believe that the patient comes first. It doesn't hurt my feelings if they want to buy the meds online. I don't care. I want that pet to get better. I'll write the scripts for them. If they want to do the bandage changes at home. If they're comfortable with that, I'm good with that.
Doug Mader:
I want that human-animal bond, we need to preserve that. And whatever we need to do to help them within their financial constraints, get to that end goal of a healthy pet, that's what we got to do. So much of what we do is the art of medicine, the art of veterinary medicine, as opposed to just the drugs and everything else.
Dr. Andy Roark:
No, I agree. This is fantastic. This is super helpful. I feel like I've got some tools in the toolbox and I know the ways to use them. To get a good exam, to start to take care of this patient, to get us back on the road to healing. Are there any last pearls that you have that I should keep in mind as I approach a case like this? Are there any pitfalls that I should make sure that I avoid?
Doug Mader:
Yeah. You know what? I think we hit most of. There's a couple things, and again, this could be a future podcast. We're assuming that most of these wounds are soft tissue wounds, but we also know that big dogs, when they bite turtles, they can damage the shell. Cracks in the shell have to be approached like a fracture because the shell is living bone, so we treat it like we would treat any bone fracture.
Doug Mader:
Punctures in the shell we need to treat almost like they were punctures into the thorax. Reptiles don't have a diaphragm. They don't have a negative space, but if you puncture their shell and pathogens and bad stuff get inside, it can cause [inaudible 00:22:46]. So, you need to treat those as open wounds. It's funny, because I probably haven't used fiberglass on a turtle shell in 30 years.
Doug Mader:
Everything I do now is wet to dries or honey bandages. I love wet to dries. And these shell wounds, even big defects will regranulate and grow new bone from the inside out. It's amazing how reptiles heal. I always joke and it's really not a joke, because people think I'm smart. I'm not, I just picked an animal that's very good at healing, and I tend to be their spokesman. Reptiles are pretty amazing animals, we just have to be patient
Dr. Andy Roark:
That's amazing. Doug, thank you so much for being here. Where can people find you online?
Doug Mader:
Well, if you want to try and get a hold of me or find out more, I do have a website, it's called dougmader.com. I also have a good Facebook page. My contact information is on the website. If you need some help, reach out. I'm good about answering email questions. My goal, Andy, is just like yours, and that is I wake up every morning and I want to do everything I can to support that human-pet bond. Any way that I can help you and your technicians, our colleagues and our clients, keep that bond growing and staying alive, I'll do what I can. You know what? Thank you so much for the invitation and it means a lot. It really it's quite an honor to be invited. Thank you.
Dr. Andy Roark:
Thank you, my friend. And that's our episode. Guys, I hope you enjoyed it. I hope you got something out of it. Dr. Doug Mader is flipping amazing. Check out his book, The Vet at Noah's Ark: Stories of Survival from an Inner-City Animal Hospital. He is a fantastic writer. He's an amazing educator.
Dr. Andy Roark:
As I talked at the very beginning, he has such an impressive resume. He is someone that I look up to and, man, I aspire to be able to teach like he does in some capacity, on some topic, someday. I just, I appreciate Dr. Mader for being with us. Guys, take care of yourselves. Be well. I'll talk to you soon.