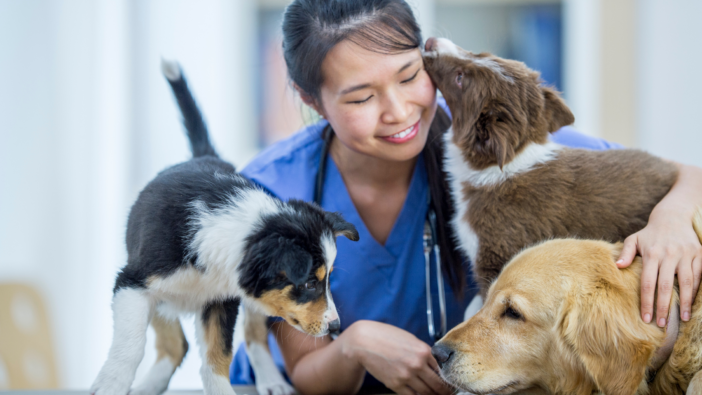 Showing appreciation should be simple. We're acknowledging or recognizing someone for something good they did or that we enjoyed. What's so hard about that? Well, it's not really the act of showing appreciation that can be a challenge, it's how we go about it to make sure that person really hears us.
Now, you might be wondering, "Andy, what on earth are you talking about?"
When I was a freshman in college, I told my English professor that I didn't "get" poetry. I was taking a literature class and just wanted to be open about what I was struggling to grasp. "What's the point?" I asked.
His response has stuck with me for almost 25 years. He said, "Every day I tell my wife I love her, and every day I really want her to understand how much I mean it. After being married for 20 years, the words "I love you" just don't convey the depth of my emotions anymore. Their power has worn off. Poetry is how I try to make my wife understand my feelings about her after being together for 20 years."
I think I've always remembered this because (1) it's still how I get my mind around the point of poetry, and (2) it was my first lesson in how meaning fades over time, even if we don't want it to.
Poetry is how I say "I love you" after 20 years of marriage 
When we think about appreciation, "thank you" is a lot like "I love you." I was reminded of this sad truth when a friend told me she says "thank you" to her veterinary team every day, but she doesn't think they "hear it" anymore. I suspect that she's right, and that she's not alone in having this feeling.
The truth is words have a bad habit of becoming background noise unworthy of the weight we hope they carry. In the veterinary clinic, this is what makes showing appreciation so challenging. The words or actions that we often rely on wear out well before our gratitude does.
So where does that leave us? Should we be writing poetry to our staff? Well, I'm not saying you shouldn't if that's your thing, but for most of us… no.
Specificity adds meaning to "thank you"
By recognizing that with time the gestures we make over and over serve us less and less, we can acknowledge that we have to try a different tact. In order for our team to really "hear" us when we say "thank you", we have to speak to the individual (instead of the group). And we have to speak in specifics.
We can't say "Thanks" without saying exactly what we are thankful for. We can't say "You're the best" without telling this specific person why he or she is fantastic.
"Wow! This sounds like a lot of effort!" you might say. Well, you would be right. But that effort is what is required to make people feel gratitude today. And it can make a huge difference. This doesn't mean you have to make some grand gesture, buy gifts or gush on social media. However, you do have to think about the honest emotions you are trying to convey and then tell those you appreciate why you feel the way you do.
3 great ways to show appreciation
Say it.
This might sound straightforward enough, but telling someone directly, in the moment or after, that you appreciate them or something they did or said can be really meaningful.

Write a note.
Whether it's handwritten, in a text or an email, writing takes time and consideration. It's a little sentiment that goes a long way.

Do something special.
While buying bagels or donuts for your team every day can also lose its luster after a while, treating the team to donuts after a tough weekend or picking up a coffee for your colleague on the way to work to say "thanks" for staying late the night before is a great way to show your gratitude.

There are so many ways you can show your appreciation. The important thing is that you don't just rely on two tiny and tired words, "thank you," to convey a depth of meaning beyond what they are capable of.