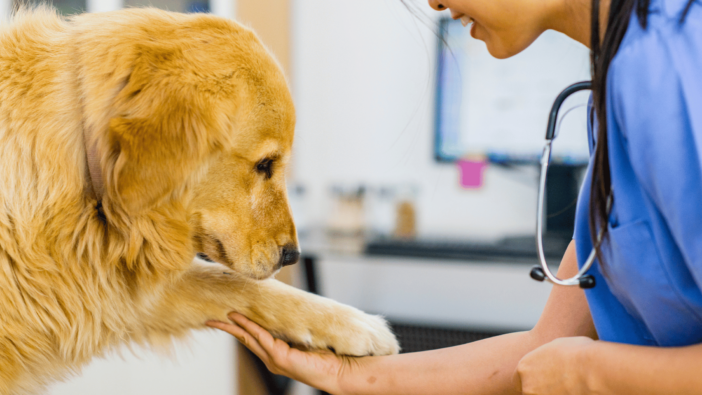 How you introduce yourself matters. An introduction helps tell people a bit about yourself, your personality, and can help you create a positive impression. Are you putting your best foot forward with your introduction?
Over the years, I've worked with and introduced dozens of veterinary speakers at conferences and browsed hundreds of veterinary clinic websites. In both arenas, I see veterinary professionals making the same mistake over and over again. What is it? They do a pretty bad job of introducing themselves.
Let's explore where introductions are going wrong, and how you can avoid these pitfalls.
Where introductions go wrong
Veterinary medicine is a relationship business. Whether you are talking to colleagues from a stage or attracting pet owners with your digital presence, your success may not lie where you think it does. Making a positive impression does not depend on people thinking you are smarter, more learned, or less flawed than they are. Your success depends on whether or not your audience relates to you.
I think it's some (understandable) level of insecurity that drives website or speaker bios, or even social media profiles, written in a way that tries to convince everyone that the author is smart. The fear that someone will look at you and think "What qualifies this person to give me advice?" can cause you to overcompensate. So you introduce yourself with a laundry list of factoids about the schools you went to, certifications you acquired, and even academic honors you achieved. You are not alone.
Holding up a truncated curriculum vitae as a shield, is one of the most common introduction pitfalls I have seen. It's a way to protect yourself from questions about your competence while also hiding any human vulnerabilities out of sight.
After all, no one can decide they don't like you if all they know about you is where you went to high school, college, and veterinary school… right?
How to make a more impactful impression
I understand the classic "shield yourself by your accomplishments" approach when shaping a public persona. I really do. The truth, however, is that people don't care about your education beyond the point of knowing you are qualified to do the service they are seeking.
The fact that you are a veterinarian or that you have been asked to present gives you just about all the academic credibility you need. The people looking at you are honestly just looking for signs that you are a living, breathing, human being who they can relate to.
When you introduce yourself to a group (whether live or online) make sure you answer two questions:
What qualifies you to help these people? 
Who are you as a person?
That's it. Those are the only two questions that matter. Answer the first as clearly and concisely as possible. Answer the second not with the hope of making everyone like you, but instead with the hope of attracting people who will be drawn irresistibly to your passions, experiences, style, and perspective (like a bug-zapper, but for good!).
Final Thought
I see so many amazing people who insist on defining themselves to the world by their academic achievements. The truth is, the people you want to serve don't care about academics beyond the base requirements. They care about learning from someone relatable. They want to deal with someone who will be happy to see them, and who won't judge them.
You don't have to be perfect. People don't trust those who try to present themselves as perfect. You just have to be real and comfortable telling people who you are so they can know you. That's how relationship builders introduce themselves.