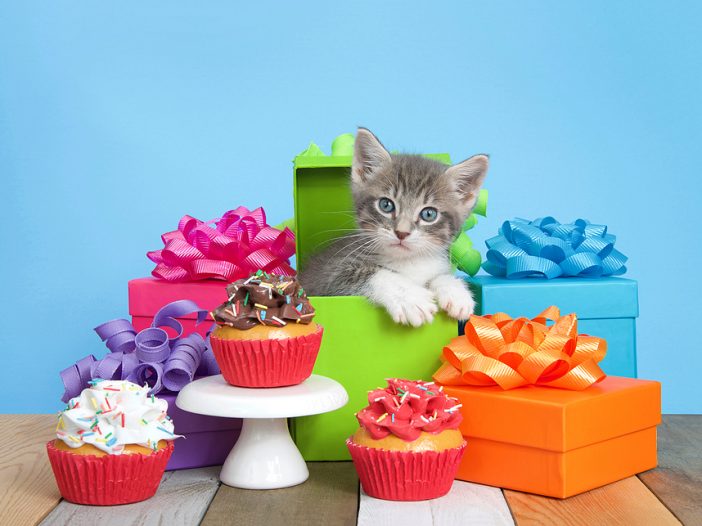 It's Veterinary Receptionist Week! A time to celebrate the Front Desk Rockstars, the Chaos Coordinators, the Lobby Guardians, the Multitasking Magicians, the Unsung Healthcare Heroes we know and love as Veterinary Receptionists.
So in preparation for the big week, we took to social media (our virtual version of walking up to the front desk) and asked them directly: What do YOU want for Veterinary Receptionist Week? Here's what they had to say!

"The best gift I've gotten was a gift card from Dunkin' Donuts because you need a LOT of coffee to keep up with the multiple phone calls, the needy clients and the insane ability to multi-task." – Katie K.
I know I'm not the only one who still rehearses my voicemail messages in advance. Do you have any idea how much caffeine courage it would take for me to handle half as many phone calls as our Client Service Reps do?? They deserve all the caffeine. ALL OF IT. And maybe a goody bag of wine and margarita mix to take home wouldn't hurt either.

"Our boss brought in a massage therapist and we each got a 30 minute massage at the office." – Sherry N.
Carrying the weight of the hospital on your shoulders has to result in some tension. A massage (COVID-careful of course) is the least we could do!

"My coworkers and managers overheard that I had gotten furniture for the new backyard I had. So for my birthday I received a beautiful potted ponytail palm with a stand and string lights for the back porch." – Courtney C.
"My AH has always done a nice job of giving a special gift to us like a personalized mask/picture/toy for my child…and I appreciate that so, so much." – Kelly D.
"Best gift is the gift that I wasn't expecting and was completely out of nowhere. Like a vet I work with just recently got me a watercolor portrait of my cats! All because she saw it and thought 'Oh, April would love that of her cats!' She always does nice little things like that." – April M.
It's the thought that counts. Pro Tip: DO stalk Facebook and Instagram for great personalized gift ideas. DO NOT accidentally like a photo from 3 and a half years ago. That's awkward.

"A day without getting yelled at by a client would be good." – Juliet B.
"A DVM to do my job for an afternoon." – Sara D.
"What I would LOVE next week would either be: a well deserved extra PTO day, or for someone to trade places with for one day." – Katie K.
Give Veterinary Receptionists what they really want: A Kit Kat–I mean, err, A BREAK! Give them time: If you can't offer a full day off, send them home a couple hours early! An extended lunch! A late start so they can sleep in! Give them support: Have their backs when they're on the receiving end of a client behaving badly. Give them a laugh: Try checking your own voicemail messages or taking a deposit for a hospitalized patient. That should make for a break AND some great comedic entertainment.

I wouldn't say no to a raise – Jo-Anne S.
"A cash gift and 2 hours to go spend it on me!" – Amy K.
"I'll take a raise and pizza." – Abbey S.
How many of us have uttered this phrase: "You couldn't pay me enough to deal with those phones all day." That constant ringing makes beeping fluid pumps sound like spa music. Let's make sure Veterinary Receptionists are fairly compensated for their uniquely developed skills, their unwavering patience, and the number of times they've had to remind me how to transfer a phone call. Pay them what they're worth (which is a lot)!

"Receiving that same professional respect we give would be nice." – Juliet B.
"Similar CE opportunities for growth that other areas of the clinic get." – Kaylie F.
"What I want more than anything at my hospital is to be truly heard, and to feel truly appreciated. what I need is to feel valued and understood and to feel like what I have to say matters." – Kelly D.
"WE WANT RESPECT. We want to be included in the conversation when people talk about vet staff. Also to maybe not call us 'the girls up front' or 'the people that answer the phones.'" – JD P.
"The best thing I could ever receive is respect and understanding from clients…I do wish clients realized the receptionists carry a lot of responsibility & deserve just as much respect for our job as our techs and doctors." – Sam S.
Respect is the love language of any veterinary clinic. Well…respect and puppies. Veterinary Receptionists deserve both. If veterinary medicine were a team sport, Veterinary Receptionists would be the chasers, the beaters, the keepers…ok they'd be the entire Gryffindor team, alright?! (Quidditch is the only sport I know.) They deserve our respect, as our teammates and our peers.

"I truly believe all receptionists would just love a THANKS." – Linda F.
"Being recognized for a whole week like Vet Techs is so awesome!!! We all work as a team at our hospital, so to be recognized (finally!) is so great!" – Traci N.
"I said on the phone today to a client 'I'm just the receptionist' and she said 'DO NOT SAY JUST! You are important.' Definitely made my day." – Taylore T.
"Just to be celebrated." – Kate A.H.
And celebrated you shall be. It's long overdue, and well deserved!
So, there you have it folks! There are plenty of opportunities to make our Veterinary Reception Rockstars feel the love, support, and appreciation they deserve this week. And we'll start it off right here: A big THANK YOU to Veterinary Receptionists everywhere for all the hats you wear and how darn well you wear them – we truly couldn't do this without you.
P.S. – If anyone does the "Doctor working reception for a day" option, we want video footage.
The views and opinions expressed in this article are those of the author and do not necessarily reflect the position of the DrAndyRoark.com editorial team.