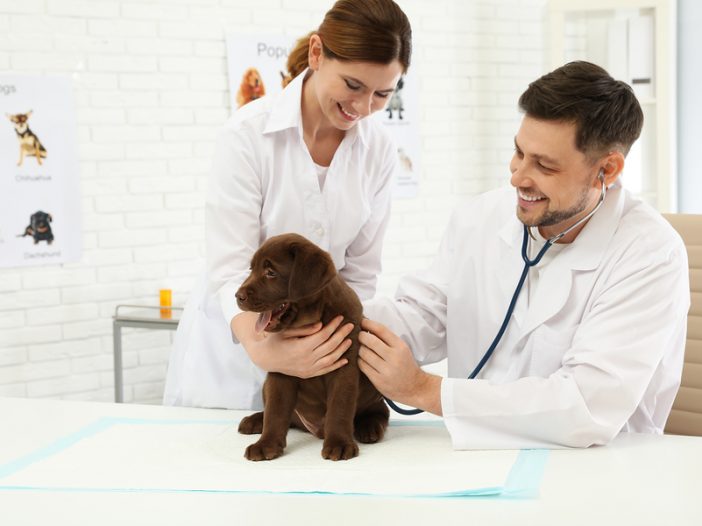 Not every vet wants to be a practice owner. But every vet is made up of more than medical knowledge and surgical skills.
I've said before, it's OK to want to be happy at work. We spend a lot of time there.
A traditional associate veterinarian is a person who comes gangbusters out of school and works 60+ hours a week, becoming a production machine and never saying no. She lives on gratitude and the joy of following her calling into the career of her dreams.
To be a good vet, associates absolutely do need to pay their dues for a while – be scared and challenged, do things they're not sure of, be honest about what they don't know and then try to learn it. And associates absolutely need to make money for their employers so the practice can be a profitable and supportive place for the whole team. BUT, I would argue, associates, get so well-trained to put their heads down and do their work that they don't acknowledge the signs of burnout early enough or are ashamed to admit them when they do notice. And they forget they are whole beings with other interests, other gifts, and the ability to speak up for themselves. So what happens when they reach the point where they know they need to see fewer appointments or make a change that lets them feel energized by work again?
I reached that point about 5 years after graduation. I was tired of people and exhausted all the time. I was escaping into my other activities but dreaded going to work. I was ready to leave practice and probably would have if things had gone on as they were. Everyone said, "Be an owner, then you can make your own decisions." No part of me wanted to do this and I felt trapped. I was married at the time and was able to cut back a few appointment hours a week, which helped. Then I got divorced and needed health insurance. I asked my boss if I could try working for the practice in some other capacity – I love speaking and writing and social media, so I asked if I could work on some client education, content creation, marketing ideas. But it wasn't what he wanted or needed from me. If I wanted benefits, I'd have to add another evening or weekend shift. I felt defeated and panicked at the thought, even though it was only a small difference. I knew I was at capacity. More appointments just weren't something I could do. I wasn't afraid of more work; I just could not do more of what I was doing.
Enter my current job. I don't know if I would ever have left my other job if I hadn't needed to find one with benefits; it was scary out there, and I was comfortable, and there was no model for what I was trying to do. Through necessity, I spoke honestly about what I wanted: fewer appointment hours and a bigger voice in the practice. Normally, the fewer hours we see, the smaller our voice unless we are owners; but Shiloh was open to someone who prioritized wellness and balance, who wasn't afraid to have opinions and speak up about them, and who could help to put the culture and heart of their practice into words and pictures. Turns out I can see a full day of appointments and be worn out and tired of humans – ask me to add on another two hours with clients at the end of a long day and I feel desperate and depleted – but I can get home and tinker with social media and leadership topics for two hours with new energy and no resentment. I don't usually want to come in early to see more appointments, but I'll come in early to meet with my boss about marketing materials. That's not the classic model of a "great veterinarian" but it helps me love the appointments I do see. A happier doctor is usually a better doctor, and clients and coworkers will be happier too.
Practice owners, you know this – you need associates who will stick around. The costs of doctor turnover are enormous. If you have an associate vet who fits and loves your culture, who gets along with your team, who practices good medicine and likes to collaborate and learn, who doesn't make you worry when you are out of town or unavailable, you know how great a gift that is. Don't wait for this bright light to hit her limits and burn out. Encourage her to use her voice and talk about whether she wants to impact the practice in other ways.
Associates, we are told if we want to have a bigger voice, we should strive to be practice owners. But not all associates want to be owners, and buying or starting a practice when it's not what you're into does not benefit anyone involved. We owe it to our employers to help them create successful practices. But we are far more likely to be able to do this in the long term if we are able to create roles for ourselves that allow us to use more of our unique interests and skills. This is an incredible profession and we work so, so hard to be good at it; our days can be long and sad, but we often underestimate the amount of beauty to be found in a senior cat wellness appointment or a routine dental procedure with an owner waiting nervously for the text that says everything went fine. We owe it to ourselves and to all of those beautiful interactions to think about what we need to be happy in the field, not just how long we can push through until something else comes along and we can quit. Supportive employers are key, and they are out there, but they can't read your mind. We must be active participants in our own happiness.
The views and opinions expressed in this article are those of the author and do not necessarily reflect the position of the DrAndyRoark.com editorial team.