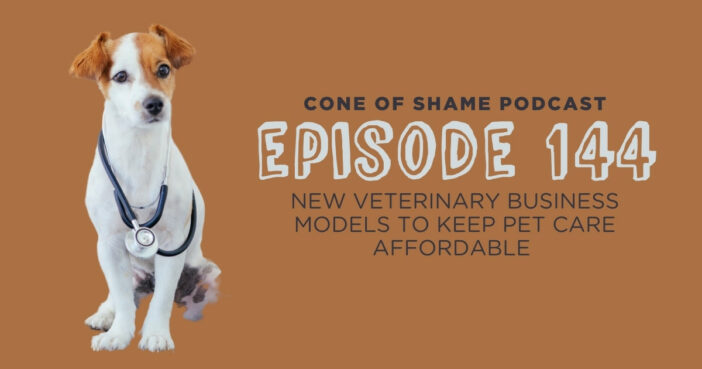 Dr. Bob Lester believes owning pets shouldn't be a luxury that few people can afford. The veterinary profession needs to think creatively about how to keep medicine accessible to pet owners across socioeconomic groups. In this episode, Dr. Lester joins Dr. Andy Roark to discuss his recent article which outlines 15 new business models our profession might approach to help pets get the care they need.
You can also listen to this episode on Apple Podcasts, Google Podcasts, Soundcloud, YouTube or wherever you get your podcasts!
---
LINKS
Tear Down the Wall (Original Article):
Wellhaven Pet Health: https://wellhaven.com/
Uncharted Veterinary Podcast: https://unchartedvet.com/blog/
NEW Dr. Andy Roark Exam Room Communication Tool Box Course: https://drandyroark.com/store/
What's on my Scrubs?! Card Game: https://drandyroark.com/training-tools/
Dr. Andy Roark Swag: drandyroark.com/shop
All Links: linktr.ee/DrAndyRoark
---
ABOUT OUR GUEST
Dr. Bob Lester remains as passionate about the veterinary profession as the day he entered veterinary school (sometime last century). He is a firm believer in the veterinary profession's double bottom line proposition of doing well by doing good.
Dr. Lester is a graduate of Oregon State and Washington State University's College of Veterinary Medicine and completed the American Association of Veterinary Medical Colleges Leadership Academy.
He spent his early career as a small-town mixed animal practice owner before joining the founding leadership team at Banfield Pet Hospitals. At Banfield, he held positions in medicine, operations, franchising, human resources, and professional relations. After a rewarding career at Banfield/Mars Inc., he left as Vice President of Professional Relations to help found the Lincoln Memorial University College of Veterinary Medicine where he served as Assistant Dean. Dr. Lester's LMU-CVM team pioneered a novel community-based clinical education program and developed the professional skills curriculum including instruction in communication, leadership, teamwork, and practice management.
Bob is now a co-founder, Chief Medical Officer, and member of the Board of Directors for WellHaven Pet Health, a family of companion animal practices that believes in caring for the caregivers so that they can care for others. WellHaven Pet Hospitals are both new build full-service AAHA/Fear Free hospitals, acquired and joint venture affiliate practices.
Bob was a two-time gubernatorial appointee and Chair of the Oregon Veterinary Medical Examining Board. He was the state delegate to the American Association of Veterinary State Boards. He served as a site team member for the AVMA Council on Education, and on the Job Analysis Task Force for the International Council for Veterinary Assessment. Dr. Lester authors the column "Creative Disruption" for Today's Veterinary Business.
In addition to his board position at WellHaven Pet Health, he serves as a board member and Treasurer of Pet Peace of Mind a non-profit which keeps hospice patients together with their pets through the end of life. He also serves as Vice President of the board of the North American Veterinary Community, and on the advisory boards of easyvetclinic, Pet Desk, AirVet, and the LMU College of Veterinary Medicine.
Dr. Lester's interests include all things veterinary, writing, start-ups, speaking, business and leadership development, the human-animal bond, and giving back to the profession that has done so much for him and others.
His family includes his wife Crystal, two amazing daughters McKenzie and Paige, and two rescue Yorkie's Jessie and Woody.
---
EPISODE TRANSCRIPT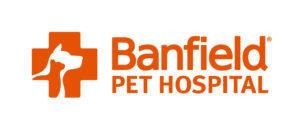 This podcast transcript is made possible thanks to a generous gift from Banfield Pet Hospital, which is striving to increase accessibility and inclusivity across the veterinary profession Click Here to learn more about Equity, Inclusion & Diversity at Banfield.
Dr. Andy Roark:
Welcome everybody to The Cone of Shame Veterinary Podcast. I am your host, Dr. Andy Roark. Guys, I am here today with my friend, Dr. Bob Lester. We are talking about paradigm-shifting ways, business model-changing ways to keep pet care affordable for pet owners. And so, we start to just unpack some ideas. What could the future look like? What are some things that we might see going forward?
Dr. Andy Roark:
I know this will get some people fired up. We do talk about changing the way that we leverage nurses in our profession. We talk about employer subsidized care. We talk about government subsidized care. We talk about tax benefits for pet owners. It's really all over the place, as far as, what are things that we could possibly unpack as a profession to make sure that pet care stays affordable for pet owners?
Dr. Andy Roark:
While we take care of ourselves, while we address the student debt issue for veterinarians, while we lift up our support staff and pay them a living wage. Guys, super thought-provoking episode. Dr. Lester is always awesome. Let's get into this episode.
Kelsey Beth Carpenter:
(Singing) This is your show, we're glad you're here, we want to help you in your veterinary career. Welcome to the Cone of Shame with Dr. Andy Roark.
Dr. Andy Roark:
Welcome back to the podcast, Dr. Bob Lester. Thanks for being here.
Dr. Bob Lester:
Great to be here, Andy. Always fun to catch up with you.
Dr. Andy Roark:
Man, I was thinking earlier. I don't think I've invited anybody on the podcast as often as I have invited you. You are one of my favorite thinkers. I read your stuff whenever it comes out in Today's Veterinary Business. I like your perspective and I like to hear your thoughts on things. Thanks for making time for me.
Dr. Bob Lester:
I am honored. Likewise, I listen to you on my walk virtually every morning.
Dr. Andy Roark:
For those who don't know, you are a co-founder, chief medical officer at WellHaven Pet Health.
Dr. Bob Lester:
Correct.
Dr. Andy Roark:
You are also, because you have so much free time, the president-elect of NAVC.
Dr. Bob Lester:
Yes, indeed.
Dr. Andy Roark:
And you are a regular columnist in Today's Veterinary Business, so you stay busy.
Dr. Bob Lester:
As we all do in this profession.
Dr. Andy Roark:
I wanted to talk to you about … You wrote an article called Tear Down the Wall in February's Today's Veterinary Business magazine. The premise was, "More pets from lower-income households and their owners will reap the benefits, if we are imaginative about how we deliver veterinary care." And so, I want to talk to you, because this is a big thing in my mind these days.
Dr. Andy Roark:
I am looking a lot at accessibility and affordability of vet care. I'm looking at the marketplace. I see salaries for veterinarians going up, which is good given student debt. I see salaries for support staff going up, which is way overdue and needs to happen. I see more and more specialists. I went to a CE event last night, which was great. It's the third specialty clinic in our area, where we had one forever.
Dr. Andy Roark:
All of a sudden, we just bang, bang. We've got two more now. And I'm going, "Wow. Specialty care is coming up." At some point, how does this not trickle down to the pet owners in a way that makes us inaccessible? You look at shortage of veterinarians. Classic supply and demand says, "Well, there's not enough supply." And so, the demand goes up and the prices go up, which is going to attract more people to vet medicine.
Dr. Andy Roark:
But we've got this ethical ceiling that most of us see. Where you go, "I don't want prices to go up to make what we do inaccessible to a lot of people." And so, that's where my head has been these days. I'm really thinking a lot about, how do we do this? How do we keep our profession financially viable, and meet the needs of our people, and not burn them out as they're overworked and overstressed? And at the same time, keep our services available where people can have pets? Because I don't think any of us want pets to be a luxury item.
Dr. Bob Lester:
I think you've summed up the issue well. As further backdrop, I think we have to acknowledge that the profession is in a time of abundance. So much is going on. Pet numbers are up. Pet spending is up. Pet lifespans are up. Euthanasia is down. America's love affair with the pet has never been stronger.
Dr. Andy Roark:
Yep.
Dr. Bob Lester:
However, against a backdrop of a workforce shortage. The supply and demand mismatch, as you pointed out. What are we going to do? Our teams deserve more money. They deserve flexible schedules. They deserve better benefits. To meet that, recognizing that we've never had more pricing power with the increase in demand, fees go up and up and up.
Dr. Bob Lester:
Good, as you point out, that people within our profession are certainly earning that and deserve that and more. Bad, in that it continues to raise that barrier of care. How can we help those somewhere near half the pets in the US that won't see a veterinarian this year? While maintaining quality care and taking care of our teams and our doctors, their compensation needs and benefits and flexibility, wellness and life needs and all of those things?
Dr. Bob Lester:
It always comes down to raising fees as a result. I think we need to be looking at different models. From the traditional model that we all grew up on. We love it. The James Herriot, "All creatures, great and small. All things to all people," has got to change to, "Some creatures, great and small. Some things to some people." So that we can become more efficient, help more pets, continue to compensate and treat our team members well, while delivering a broader service to more people.
Dr. Andy Roark:
I completely agree. Somebody was talking to me recently about the future of vet medicine. And I said, "I think the future is shattered." Meaning, you're going to see a wide variety of different kinds of practices. You're going to see high volume, low cost practices. Or limited services practices, or mobile practices, or white glove practices.
Dr. Andy Roark:
I don't think that's bad at all. I think that's what needs to happen. But we cannot have everybody doing all things and pulling our hair out about, "How do we practice the gold standard of care and also be accessible to every pet owner?" That's a losing proposition for us as individuals and practices.
Dr. Bob Lester:
We're singing from the same sheet. Our consumers have changed. Millennials and Gen Zs are the dominant consumer now. Their needs are different. Their expectations are higher. Their bond is stronger. Our workforce has changed. Our workforce isn't willing to be on call every other week. Work six days a week, take one week of vacation. All of that has changed, so we have to change the model.
Dr. Bob Lester:
Change is always painful, but it's necessary. That doesn't mean we completely walk away from that primary care, great citizen, great person there in each community that is there to be the quarterback. To be the general practitioner, the primary care provider, that knows you and your pets. However, there are other models as well to take on some of the other needs. In some cases, in a more efficient manner.
Dr. Andy Roark:
I agree. I also really like the way you laid this out. I don't think there's a silver bullet. I don't think you think that either. It's a multimodal approach. It's not, "Hey. We're going to do this one thing and the problem's going to go away." It's like, "No. I think we need to approach it from a variety of different aspects."
Dr. Andy Roark:
How do you want to start to lay this out? Because I want to talk to you about some of the options that you and I both see, as far as how we can get this job done or what the future might look like. Do you have favorites? Do you have things that you think should happen first? Do you have things that you think we are closer to that might be easier to implement?
Dr. Bob Lester:
Definitely have favorites. As you point out, it's an, "And." There isn't a silver bullet. We have to do this and that and the other. As we specifically look at some of the new models that are out there and emerging, there's several that I find really appealing. The idea of nurse-driven care.
Dr. Bob Lester:
We've got States in which the Practice Act reads that under indirect supervision, our veterinary technician nurses can do virtually anything but diagnose, prescribe, and do surgery. Why not have one veterinarian oversee five or six limited care run by nurses? We're seeing those pop up in a number of states now.
Dr. Bob Lester:
I think that's one model that has a lot of potential to better utilize our teams, better empower veterinarian technician nurses, offer higher compensation, and treat more pets at a lower price point. It's not, "All things to all creatures," but it is, "Some to some," and will help break down those barriers to care.
Dr. Andy Roark:
For me, I think that's a big one as well. I know it's a controversial idea.
Dr. Bob Lester:
Yes.
Dr. Andy Roark:
I think people can get really fired up about it. But as I look at this and I say, "We don't have enough veterinarians." We also have a problem attracting, especially, credentialed or licensed technicians. I was talking to someone just a while ago, who's very big into technician regulations and things like that at the state-level. She was saying, "When you look at what unlicensed technicians make relative to licensed technicians, in a lot of cases, it's hard to make the case that they should go and they should get that education."
Dr. Andy Roark:
The other thing is that when you go … This person teaches at the tech college, where you have technician programs. She says, "We have these people come in, and they look at our program. They look at the average salary of credentialed techs. And it's $30,000." Something like that. And then, they look next to it, and there's an ultrasound technician for human healthcare and it's $70,000.
Dr. Andy Roark:
They go, "That's a big difference for a similar length of program." I go, "How do we make this competitive for them?" There's a way to do it. And I think nuance is important. But that may be the win-win. Empowering credentialed technicians. You've got to have a licensing program. Because we're not talking about taking people off the street, training them in-house, and having them do significant procedures.
Dr. Bob Lester:
Right.
Dr. Andy Roark:
But that may be the win-win of it. It gives the technicians things to aspire to, to grow new skills. A way to justify salary that makes our profession attractive to them. And it also reduces the burden of overload on veterinarians. Because I don't see anybody turning on the spigot to release a bunch of new veterinarians soon.
Dr. Bob Lester:
No. That's a 6, 8, 10-year fix. I'm encouraged over COVID. I think we have finally seen our profession take some significant steps towards embracing team healthcare delivery. Our profession's roots have always been one doctor, one exam room, one truck, one stable. Whatever it might be.
Dr. Bob Lester:
We're the fiercely independent John Wayne out there doing everything ourselves. We shoot every film, chart every chart, fill every pill bottle. And it's silly. No other healthcare profession does that. COVID and the mismatch in supply and demand is really driving veterinarians, in some cases for the first time, to delegate and really take advantage and leverage and empower and honor their teams.
Dr. Andy Roark:
I think that's true. I think that dentists have it right. I think the dental model with the dental hygienist carrying a lot of the weight, doing a lot of the heavy lifting, making a good living for themselves. And then, also, you are efficiently moving a dentist through that office. I go, "Man. I think those guys have a lot figured out."
Dr. Andy Roark:
I wonder how much of this transition … Because I think you and I are on the same page. The opportunity for this to take root, I think it happens a lot in our education systems. I'm seeing some movement in that direction of starting to talk more about, "When you're a doctor, this is how you interface with a team." And, "Hey, doctors. Here's how you leverage the technicians."
Dr. Andy Roark:
I don't think it used to be taught that way. I remember going through vet school back in the day. It was very much you were trained as the technician. That was part of the training process, is you were trained how to do everything. I get that. The doctors should be able to do everything. But I think you should be able to do it, and then be trained how to utilize and leverage your technicians so you don't have to.
Dr. Bob Lester:
Exactly. It's part of our education. We should be training side by-side veterinary students with tech students. That only takes place in two or three schools today in the human model. You certainly see them training side-by-side. Veterinarians need to remember their job is diagnose, prescribe, and surgery. Everything else, we can delegate.
Dr. Andy Roark:
What do you think about the potential of more non-profit practices?
Dr. Bob Lester:
I like the move. The shelter world has an interesting business model. They essentially were set up to put themselves out of business. Let's place every pet in a home, and once they're all placed … What is it the shelter will do? Well, we're not there yet.
Dr. Andy Roark:
Right.
Dr. Bob Lester:
But in the case of dog overpopulation, we've largely turned the corner. We're making big strides with cats. The shelter world has such a great reputation, does such wonderful things. However, as their primary mission in placing homeless pets begins to wane, they're taking on new things. From forensics to wildlife to community education to community veterinary care. To fill that niche that you and I aren't filling, because people don't have $60, $70, $80, $90 for an office call to come in.
Dr. Bob Lester:
I'm really encouraged by what they're doing. They're picking up a segment of the population that traditional veterinary medicine has been poor to serve. And that's not a blame thing. We can't do it for free. With the benefits of pet ownership, comes the responsibility of paying for good care for that pet. For those that can't afford the traditional, this gives them one more lower cost alternative to get good basic care.
Dr. Andy Roark:
It's funny. I always joke that we can beat ourselves up no matter how well we're doing. You can beat yourself up for working too much and you can beat yourself up for not working enough. It seems like a lot of us jump back and forth. When we talk about non-profits or we talk about shelter, medicine, things like that … And I get it. I'm not criticizing.
Dr. Andy Roark:
But veterinarians can jump really fast from, "We are overwhelmed and people can't afford our services." And then, they flip to the other side and go, "How dare these shelters do medicine there and take this clientele?" And I go, "We've got to pick our poison here." Do we want to have the accessibility in our own practices? Or are we okay to let that part of the market go, so that we can focus on our target clientele and still feel good about it?
Dr. Bob Lester:
And still partner with those shelters. They're still placing pets. Those pets are going to need a veterinarian. In many cases, it's going to be you or I. As veterinarians, I think we're silly not to be best friends with our rescues, our shelters, and do all we can to help them and be thankful if they can take care of some of the pets that we're unable to.
Dr. Andy Roark:
I think that's interesting. I see a niche I had for non-shelter, purpose-driven, non-profit practices. I think that there are people out there who want to live their values and believe in accessibility. I could 100% see non-profit practices being set up for the purpose of providing care for people who couldn't otherwise get it. And it just being a very intentional decision of, "This is the market that we're going to serve."
Dr. Bob Lester:
We're in, again, this period of abundance in our profession. There is certainly more business than they can handle. The challenge is, "Can we get people in there to take care of that?" In the shelter world, in the non-profit model that we're talking about, they have an enormous recruiting advantage.
Dr. Bob Lester:
You can go to that student that's two or $300,000 in debt, have them go to work for a qualified non-profit for 10 years, and erase the debt. They may not be able to pay what a traditional for-profit is, but if they invest 10 years … To your point, it's mission, it's hard, it's purpose. It feels right. And at 10 years into it, my debt disappears. That's tremendous. That's a win-win.
Dr. Andy Roark:
I agree. Hey, everybody. I just want to jump in real quick with a couple of updates. Gang, before I do though, I've got to give a shout out. I've got to give some love to Banfield. The pet hospital. Guys, they have stepped up and supported us in getting transcripts for both this podcast and The Cone of Shame Veterinary Podcast, which is the other podcast that I host.
Dr. Andy Roark:
They do it to increase accessibility and inclusion in our profession. That is a big point for them right now. It's something that they are doing for our whole profession and industry. They stepped up and put their money where their mouth was and said, "How can we help you?" I said, "Hey. This is a thing that people have asked for." And it's a big lift for us. Banfield said, "We got you, buddy."
Dr. Andy Roark:
They have made this happen. If you want transcripts for our podcast, we've got them. Head over to unchartedvet.com. You can see all of our podcasts and you can see transcripts for those. Feel free to share them. Help us get the word out. But I've just got to give some love to Banfield. Because they didn't have to do that, but they did. And it is awesome. Thanks to them.
Dr. Andy Roark:
Over at Uncharted Online on June 29th at 8:30 PM, Eastern Time, 5:30 Pacific. That is PM, not AM. We're not doing a 5:30 AM Pacific thing. Guys, over at Uncharted Online. You can join from anywhere. My friend, the one and only practice management goddess, Stephanie Goss, is doing her Teamwork Mind Meld: Setting Expectations for Team Communication.
Dr. Andy Roark:
Guys, do your teams struggle from a lack of accountability? You're like, "People don't do what they say they're going to do. People don't follow up the way that they should. People don't communicate in a way that stuff actually gets done. They are making assumptions about what is going to happen that are not realistic, and it is continuing to cause problems between the team and management." Guys, I see this all the time.
Dr. Andy Roark:
Stephanie Goss's workshop is all about setting expectations for how the team is going to communicate. Just think about how much you need that. This is a two-hour actual workshop. Come with your camera. Come ready to talk about your practice. This is going to be stuff that you can take home and plug right into what you're doing and actually make a difference in the way your practice functions. To take this back and engage it with your team in a way that's going to make a difference. Guys, I hope you'll check it out.
Dr. Andy Roark:
Stephanie Goss is amazing. Uncharted workshops. They're uniformly pretty freaking fantastic. I do love them. I'll put a link to that down in the show notes. Guys, as you might have heard, my brand new Exam Room Communication Training Course, it launched on June the 7th. It is my 17 tips, tools, tricks, and hacks to make you and/or your team more effective in the exam room. Guys, this is the stuff that I lecture on all over the world. It is my absolute best material. I wanted to make it available to everybody.
Dr. Andy Roark:
I have people who always come up to me after my talks and say, "That was great. How do I teach my staff to do that?" I've got you now, buddy. I've got you covered. Because you can take this to your team. It is 100% module. It is broken up into five-minute modules that you can drop into your staff meetings. Tag it onto the end of a team training meeting. You can do it in the morning huddle. You can go through. Everything stands alone, so you can pick the things that you like. Skip the ones that you don't.
Dr. Andy Roark:
You can look and say, "We need this the most in our practice. Let's do this." Guys, the course pays for itself. If there's one thing that you take and you give to your team and they go, "Light bulb moment," it is the fact that it's made to go back to your team and be interactive, which means everything comes with discussion questions. You can say to your team, "How do we do this? What does this look like in our practice? How could we do this better? What opportunities do we have for improvement here?"
Dr. Andy Roark:
I give you those suggested wordings and questions to ask, so that you can get your team to engage. Guys, I'm super proud of this. I'm super happy. For the first 30 days, so until July the 8th, it's $100 off. It is a launch special. I don't want this to slip past you. If you're like, "I want to try that out." Grab it now. Grab it while it's got $100 off. I will put a link in this show notes. But guys, I hope you love it and you enjoy it.
Dr. Andy Roark:
And if you haven't checked out my Charming the Angry Client course, it's built in a similar model. It's been very popular. People who have had it can tell you about what it's like. You feel free to ask, because it has gotten very good reviews. A lot of people have gotten a lot of mileage out of this. But guys, I want you to be able to train your team. Specifically, your team. Not some generic team.
Dr. Andy Roark:
I want you to train your team in a way that's going to work in your practice. This is why I made this tool, so it can get taken and used as you want to use it. So it supports your culture and your practice and the way that you guys work. Anyway, I hope you'll check it out. Like I said, I'm over the moon that it has launched. Boy, it's been a lot of work for me and my team, but I think it's going to be totally worth it for those of you who check it out. All right. Let's get into this episode.
Dr. Andy Roark:
Let's talk a little bit about support coming from outside the industry. You were one of the first people that I had heard talk about employer subsidized care. I think that's an interesting idea. Can you lay out the thought process there and what that would look like?
Dr. Bob Lester:
We talk about the workforce shortage within the veterinary profession. It's certainly a big issue. Approaching a crisis issue. However, there's a workforce shortage across many segments of society. Those employers are looking to attract and retain good talent. They're looking at their benefit offerings. Well, two-thirds of Americans own a pet. We're crazy about our pets.
Dr. Bob Lester:
If you could go to work for one employer that offered you some a pet subsidy, whether it's through a wellness plan or pet insurance, or whatever it might be … That might be a deciding factor in you taking that job or not. We're seeing more and more that employers outside of the veterinary world are offering benefits within their offerings to their employees to help better care for their pets.
Dr. Andy Roark:
That's my favorite. The employers pick up the tab? I like that. That still seems really good to me. It's interesting. Have you seen evidence of that happening?
Dr. Bob Lester:
In fact, I had a neighbor the other day telling me that their employer offered a specific pet insurance company. I've forgotten which one it was, but they were asking me about pet insurance. "Hey. My employer subsidizes this. What do you think? Is that a good deal?" And that was just a completely unsolicited person telling me about it. Anecdotally, I'm certainly seeing more and more of it.
Dr. Andy Roark:
I think that's interesting. I had Dr. Michael Blackwell on the podcast a while back. We didn't really get much into aligned care, but that's his baby. You put that forward as something that you're positive about.
Dr. Bob Lester:
What Dr. Blackwell is doing is so noble. He no doubt described it better than I could, but working again to help people that are underserved today. He's brought quite a collaboration of people together and spent the last number of years on it. Noble effort, and one more, "And," as we look at, "How can we knock down barriers to care?"
Dr. Andy Roark:
His premise, when I was talking about … I don't want to misstate how he was working with it. He was working with a number of local groups to assess the need in underserved communities and things like that. I'm trying to remember where. It was almost a political action committee that he was working on.
Dr. Bob Lester:
My expertise is limited as well. My recollection and my last reading on it. He was taking an approach, at least my interpretation, as they've done in human care. Looking at all the different providers out there that could help subsidize. How could he pull those similar groups together with an aim towards veterinary care as opposed to human healthcare?
Dr. Andy Roark:
It was the idea of … There are so many health benefits to owning a pet that this is worth subsidizing from a human public health perspective. That was how he was approaching it. I like that case a lot. I think that's the type of innovative thinking, kind of like what we were talking about. With employers outside the profession looking for ways to attract employees.
Dr. Andy Roark:
You say, "Well, let's take a look at this." And I think that was really the core of his insight and his genius is to say, "We know the benefits of healthcare that people get from having pets. At some level, it's worth subsidizing pet care for the health benefits that people get from them." I think that's a really interesting approach and argument. I hope he finds success and gets traction making that pitch.
Dr. Bob Lester:
I think it's brilliant. If you own pets, you're less likely to be obese. You have lower blood pressure. You're less likely to have a heart attack. Your children have fewer allergies. Your emotional wellbeing is stronger. The savings in human healthcare, which is what? 20% of GDP. It's huge. Just a rounding error of savings by having pets in your household to human healthcare could really reverberate through the vet profession, once that's widely recognized.
Dr. Andy Roark:
Talk about those sorts of benefits. You had the idea of pet ownership as tax savings. Talk about how those connect.
Dr. Bob Lester:
Same concept, and not my idea. I think there was actually legislation introduced in California, a number of years ago. It went nowhere and its time may not have come. But again, when you look at the savings in human healthcare to families that own pets. By having fewer medical needs for two-legged animals, I think there's a big case to be made that by having a pet you save money on the human side.
Dr. Bob Lester:
Hopefully, we'll see that in our lifetime. We're certainly seeing more and more data to that. Just looking at HABRI and what Dr. Blackwell and others are doing. It's a potential big win for pet society and our profession.
Dr. Andy Roark:
It would be pretty nice if you could write off your bad dog who eats socks. That would help me out. That would help me out a lot. It's funny how our relationship with pets continues to grow and change. We talk about the health benefits and things like that. People's level of connectedness with their pets. I look at the interface of technology with this.
Dr. Andy Roark:
We talk about the insight into our pets that we've had before that we never used to have. My technician that I work with has a water bowl that's got a microchip scanner on it and a scale built into it. It's called a Felaqua. She gets updates on her phone when her cats drink water and how much water they have drank today. She loves it. She's always sharing with me.
Dr. Andy Roark:
She's funny. She has a pirate theme among her cats. She has all pirate names for her cats. She named the water bowl, "The Sea." And so, she gets alerts that say things like, "Anne Bonny drank one ounce from The Sea." She just laughs and laughs every time.
Dr. Bob Lester:
That whole concept, I think of as a connected pet. In our lifetimes, I think that's also going to lower barriers to care. Imagine sensors in the water. The scale, the food, the litter box. Cameras in your home that can pick up gaits and activity and facial expressions indicating pain. Wearables.
Dr. Bob Lester:
Connect all that data together along with what we see through virtual or physical exams, client observations, and all those millions of data points coming in filtered through some form of artificial intelligence. I think, in our lifetime, we're going to see some big changes in how we practice medicine. And once again, the opportunity to lower barriers to care to help more pets.
Dr. Andy Roark:
I had Dr. Sheila Robertson on just a little while ago. She was talking about the new international guidelines in feline pain management. They were using the Feline Grimace Scale, and they have an app that goes with it. That's educational for pet owners, to help them figure things out.
Dr. Andy Roark:
I think about that app and I think about Google photos that I have and what it can do, which is ridiculous, as far as processing images and facial recognition stuff. And I go, "How long is it until we do shoot a video of a pet?" Or we do take a photo of a pet and it automatically runs a Feline Grimace Scale on our cat and says, "This is concerning." Why wouldn't we go that way?
Dr. Bob Lester:
Yep.
Dr. Andy Roark:
I think that's really interesting.
Dr. Bob Lester:
It's exciting. And that dovetails into the whole idea around telehealth. Again, sometimes controversial. But can we remotely reach out and help more pets at a different price point? Well, in my mind, we can and we should. We're moving in that direction slowly, but we're moving that way.
Dr. Andy Roark:
I think the staffing shortage is the biggest thing that's screwing us up there. You know what I mean? The very understandable pushback that we get when we talk about telehealth is that people say, "Look, I'm in the exam room more than I want to be." Stepping out of the exam room to do telehealth, especially if I don't have high demand for it right now from clients, it doesn't make financial sense.
Dr. Andy Roark:
I could be in the exam room putting hands on pets and actually staying really busy. Financially, at present, that makes a lot more sense. I think that there's a tipping point. There are some practices that are starting to do more telehealth. The model that I've seen that's really cool … I actually had one of the co-owners and the virtual manager at Adobe Animal Hospital on the podcast recently.
Dr. Andy Roark:
They were talking about their hospital. And so, what they've done is they've started having some people work from home. And so, part of their workforces work from home, and they have a chat set up through their website. When people go to the website, it says, "Would you like to talk to somebody?" They made the point that you can have a CSR working from home.
Dr. Bob Lester:
Got you.
Dr. Andy Roark:
They can chat with three people instead of talking on the phone to one. And then, they had a doctor set up that they could kick questions over to as a virtual visit and say, "Well, would you like to see our doctor virtually?" They could just kick over there. They're also a big enough hospital that they could keep that doctor busy with scheduled virtual appointments. And then, also picking up stuff coming in through the chat.
Dr. Andy Roark:
And I go, "Well, that makes a ton of sense." It also drives a lot of their other business, because they only work with their own clients. And then, they're often bringing these people in. And so, they've got this flywheel, where this thing makes sense and feeds a lot of other things going on in their practice. I say, there's insight there. As far as how this tool fits in with the other things that we're doing.
Dr. Bob Lester:
Without a doubt. The opportunity to delegate to your team … In that case, CSRs. Or in many cases, nurses, before it gets to the doctor to triage. And then, the efficiencies around asynchronous. So much can be done through telehealth when you have a minute.
Dr. Bob Lester:
They send us a message, a picture, whatever it might be, between appointments or at home in your bunny slippers. Taking care of those cases, that can bring huge efficiencies to a practice. But again, to your point that we're so understaffed now. It's difficult to go in and disrupt existing workflows when we're all running at 110% already.
Dr. Andy Roark:
Yes, it is. Change takes effort. Even delegation takes effort. I've been talking to people a lot about this recently. We struggle to hire or we struggle to delegate. And then, I have people who actually do hire. They do delegate or they're trying to make change.
Dr. Andy Roark:
We're doing that in my business right now. Trying to do some significant change in our workflows and the way we do things. Man, it's a ton of work. Because basically, you're doing your whole workflow, while you're training someone else to also do the job that you could just do faster yourself.
Dr. Bob Lester:
Yep.
Dr. Andy Roark:
But that's the short view. And so, I think a lot of times … You're right. When we are just barely keeping our nose out of the water, it's really hard to consider making a shift in our workflow, in our processes, and trying new things. You go, "I'm working too hard to experiment."
Dr. Bob Lester:
You got to slow down to go faster. And that's a tough sell.
Dr. Andy Roark:
It is a tough sell. Well, Bob, thanks so much for being on. I always appreciate your time and coming and talking with me about these things. I get fired up and I really appreciate your perspective on the industry. I like how you think outside the box. Where can people find you? Where can they learn more about WellHaven and what you're doing?
Dr. Bob Lester:
They can learn more about WellHaven at our website, wellhaven.com. I can be reached through LinkedIn. Or if someone wants to email me directly, I can be reached at bob.lesterdvm@wellhaven.com.
Dr. Andy Roark:
All right. Thank you, sir.
Dr. Bob Lester:
Great talking with you, Andy.
Dr. Andy Roark:
And that's it. That's what I got for you guys. I hope you enjoyed it. I hope you got something out of it. If you're checking us out on YouTube, hit that subscribe button. If you're listening on podcast, guys, leave us an honest review wherever you get your podcast. It's really the nicest thing you can do. It's how people find us. It makes my day when it happens. Gang, take care of yourselves. Be well. Talk to you later. Bye.