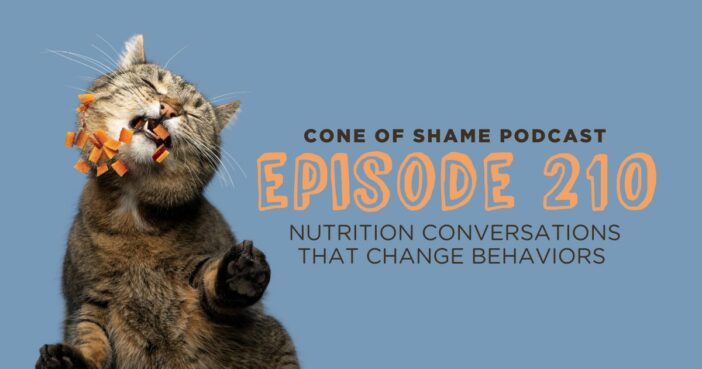 Board-Certified Veterinary Nutritionist Dr. Jackie Parr joins Dr. Andy Roark to talk about her chapter in the new Purina Institute Handbook of Canine and Feline Nutrition! Dr. Parr talks about her objectives going into the exam room to take a nutrition history, how to use the interaction to build trust with pet owners, and ultimately how to convert these conversations into better clinical outcomes. She also talks about her fondness for leveraging telehealth to engage pet owners, and the most common pitfalls practices fall into when it comes to nutritional assessments.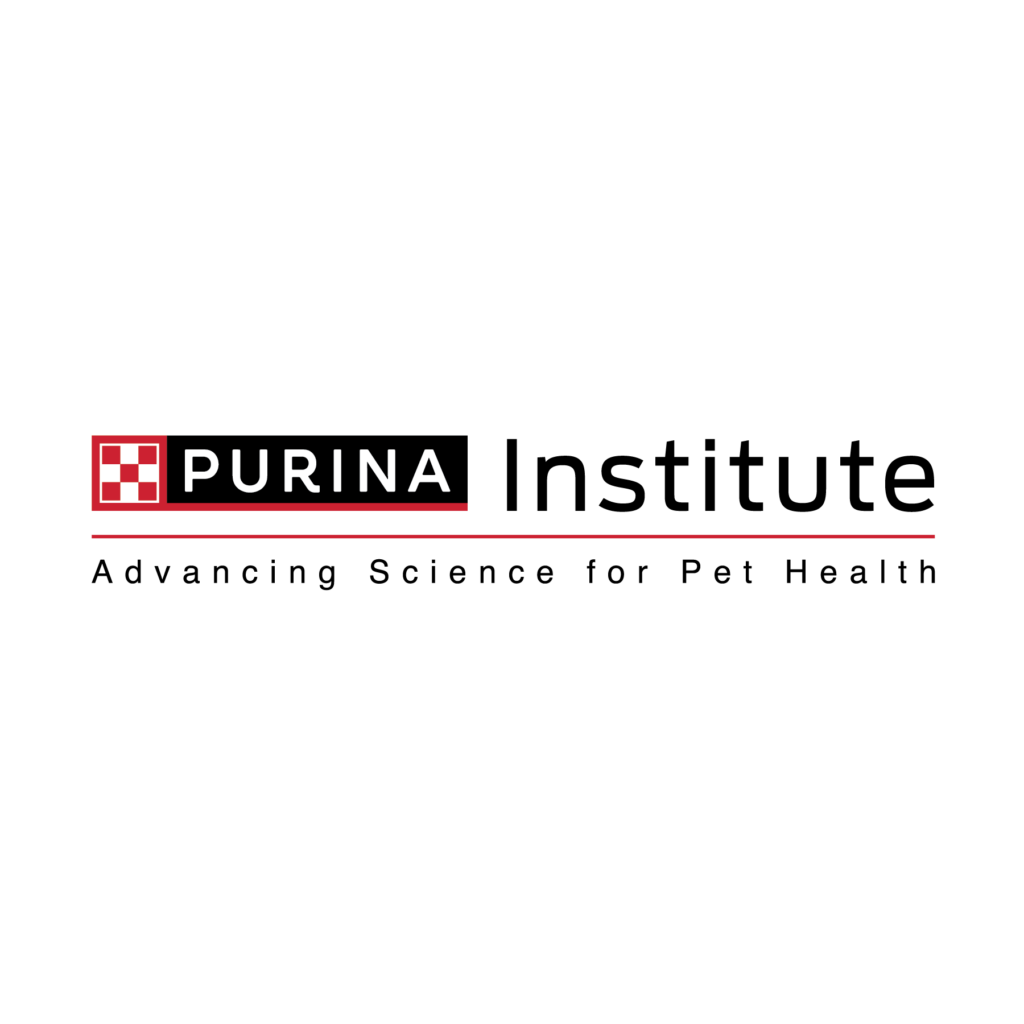 This episode is brought to you ad-free by The Purina Institute!
LINKS
Purina Institute Handbook of Canine and Feline Nutrition:
https://www.purinainstitute.com/sign-up?utm_campaign=pin-acquisition2023&utm_medium=influencer&utm_source=cone_of_shame_podcast_parr&utm_content=cr-clinical_nutrition_handbook_sign_up_pt-na&utm_term=
Purina Institute: https://www.purinainstitute.com/
American College of Veterinary Internal Medicine (Nutrition) Diet History Form: https://bit.ly/Nutrition-diet-form
Purina Institute CentreSquare Diet History Form: https://www.purinainstitute.com/sites/default/files/2021-04/screening-evaluation.pdf
World Small Animal Veterinary Association Global Nutrition Committee Nutrition Diet History Form:
https://wsava.org/wp-content/uploads/2020/01/Diet-History-Form.pdf
American College of Veterinary Internal Medicine: https://www.acvim.org/home
Canadian Academy of Veterinary Nutrition: https://canvetnutrition.com/
American Academy of Veterinary Nutrition: https://aavnutrition.org/
Academy of Veterinary Nutrition Technicians: https://nutritiontechs.com/homepage/about/
ABOUT OUR GUEST
Dr. Jackie Parr (aka The Kibble QueenTM), a Board-Certified Veterinary Nutritionist® and one of under 100 Diplomates of the American College of Veterinary Internal Medicine (Nutrition), is a proud Canadian who currently resides in Athens, Georgia, USA with her beloved Boston Terrier. Festooned with veterinary and academic designations that speak to a passion for science and veterinary medicine that borders on obsession, Dr. Parr is among the elite where pet nutrition is concerned. A natural educator, Dr. Parr is widely sought after in professional circles as both a public speaker, and as a specialist for consults on the most unique and emergent nutritional cases. She is a passionate nutrition advocate and an accessible expert with feet planted firmly in both the academic and practical worlds of specialized nutritional medicine. She is a proud Founding Member and the Inaugural President of the Canadian Academy of Veterinary Nutrition (CAVN) and was delighted to join the University of Georgia's College of Veterinary Medicine in 2020 as the Nestlé Purina Petcare Clinical Assistant Professor of Nutrition. She leads the small but mighty Clinical Nutrition Service which has grown to include of two ACVIM (Nutrition) Residents and two Registered Veterinary Technicians (RVTs) since 2021.
---
EPISODE TRANSCRIPT
Dr. Andy Roark:
Welcome everybody to the Cone of Shame Veterinary Podcast. I am your host, Dr. Andy Roark. Guys, I'm here with my good friend, boarded veterinary nutritionist, nutritionist, Dr. Jackie Parr. She's been on the podcast many times. We talk a little bit about it in this episode. I did a world tour with Jackie, and by world, I mean we went to Canada together. We actually went all across Canada together. I've done a lot of traveling and speaking with Jackie Parr. She is, I love her. I love her enthusiasm. I love her passion for teaching and educating about nutrition. I love how she is so practical on what is actually useful in the exam room. Anyway, she's great to talk to. I love the way she thinks. We get into taking histories, leveraging our staff. What are we really doing when we talk about nutrition? I think a lot of us go into exam rooms and we just go through the process of asking people what their pets eat and then ignore what they say for the most part.
What are we actually doing here? How do we affect clinical outcomes with our histories? And then Jackie really gets into telemedicine. She's a big fan, and I love it when people aren't just saying telemedicine. They're like, this is what I do with it and how I use it. And I go, ah, that makes sense. And so anyway, this is a good conversation about that stuff. Guys. This episode is brought to you ad free by our friends at Purina Institute gang. They are dropping their brand new handbook of canine and Feline clinical nutrition right now, and you can have it for free. That's right. I got you. There's a link in the show notes. You can head over to Purina Institute. I'll put a link to that as well in the show notes. Grab yourself a copy. They're giving it away it. I've been interviewing a number of their authors of book chapters here. And man, this is really good stuff. It was such a resource for them to put it out for free. It's just absolutely wonderful. Grab it. Get over there. Again, link in the show notes. You don't want to miss this wonderful resource. Now let's get into this episode.
Kelsey Beth Carpenter:
(Singing) This is your show. We're glad you're here. We want to help you in your veterinary career. Welcome to the Cone of Shame with Dr. Andy Roark.
Dr. Andy Roark:
Welcome to the podcast, Dr. Jackie Parr.
Dr. Jackie Parr:
How are you? I am doing great. Glad to be back.
Dr. Andy Roark:
Oh, it's good to have you back. Boy, you and I, we go way back. We were talking before the podcast started about when you and I did a road show across Canada and we did something like 13 speaking engagements across Canada and had a pile of misadventures from the east coast to the west coast. And it was, that's how you and I got to be such good friends. I, I can't believe that you are now down at the University of Georgia. Yes. I did not expect to see Jackie Parr from Canada down in the south. But here you are
Dr. Jackie Parr:
Born and born and raised Canadian. Unfortunately, much to the dismay of the University of Georgia, I still have not become a football fan. I'm still a hockey fan. I know.
Dr. Andy Roark:
It's funny. I said to you, Hey, we were talking and you said, let's take in a game. And I was like a football game. And you were like, no
Dr. Jackie Parr:
Hockey game
Dr. Andy Roark:
In Atlanta. Okay.
Dr. Jackie Parr:
Yeah. I still love it. I still love it, but there's just hard, there's no one to talk about the playoffs, right. It's just like no one has any clue that the Stanley Cup playoffs are going on. It's a whole different world if it's not football down here.
Dr. Andy Roark:
That is a absolute truth about being a hockey fan in the South is there is a small community you have to get tapped into because most people do not know. You want to talk about nascar? We we're your people, but Yeah. Yeah. Hockey not so much
Dr. Jackie Parr:
Best fried chicken joint. Also, we are your people. Rally best Peaches, right? Yeah. They got you covered. But hockey, no, not so much. Exactly.
Dr. Andy Roark:
You are at the University of Georgia's College of Veterinary Medicine. You are, and this is a mouthful, the Nestle Purina Pet Care Clinical Assistant Professor of Nutrition. Is there an acronym for that that you use to remember it? How do you even remember that?
Dr. Jackie Parr:
I should make one up. Most people just walk around the hospital like, Hey, it's the nutritionist, right? So yeah, that works. That works. Absolutely. Absolutely. But yeah, we were very grateful to receive the donation from Nestle Purina to be able to fund this professorship for three years. So it was an outright gift, no strings attached. Just good support of the need for clinical nutrition and education in vet schools. That's
Dr. Andy Roark:
Absolutely awesome. And you are, I know a lot of nutritionists and you are, boy, you're at the top of my list of favorite people to spend time with you.
Dr. Jackie Parr:
Oh, so, oh, thank you. Thank you.
Dr. Andy Roark:
So I'm glad to have you here. You have got, you've been busy. You've been busy. You have a book chapter coming out. So there is the new clinical nutrition handbook. It is by Purina. They're updating and republishing their classic handbook, which I'm super excited about. You've got a chapter in that book on diet history. And so let's go ahead. I always love the way you think. I love how enthusiastic you are about nutrition. I love how strategic and smart you are about implementing it, and also your focus on relationship building and building trust. And so those are all just things that I've done about you for years and years. And so I want to start and walk through this with you from a high level. Go ahead and lay out for me. When you start to talk about nutrition history, what are your objectives? What do you hope to accomplish strategically as you look at this? What is important about a good clinical nutrition history
Dr. Jackie Parr:
And thinking about this both from the standpoint of me being a board certified veterinary nutritionist, and also I've spent time in general practice. And so my goal being that these principles can apply to everybody. And so we want to make it efficient to get our nutrition history because nobody in veterinary teams has gained more time. If anything, we're even shorter on time. So how do we do a good job of this efficiently? How do we use tools? I'm big on making tools make our lives easier. And then how do we use this as an opportunity to build trust with our clients? I think over time, there are some of us in the veterinary field who've gotten really apprehensive. I've heard people say, I don't even want to ask what they're feeding anymore because I'm worried it's going to turn into a fight or a negative conversation or if it becomes adversarial. And so I want to flip it on its head, and let's think of this as an opportunity to build trust. Think of this as an opportunity to build relationships. And I think that nutrition's one of those areas that we can really do that. If clients feel heard regarding a nutrition conversation, they're like, wow, no one else has been listening to my concerns. Finally, someone has actively listened to my concerns. I feel heard. This is the person I'm going to bring my dog or cat back to. And so big goals,
Dr. Andy Roark:
I love that. I love the pointing out that making people feel heard is an important part of building trust. And the other thing too is I like to positively reinforce whatever we can find. They're doing something right. They might be doing a lot of wrong things around it, but I can go, oh, I like this thing that you are doing. Yeah, that's good. Just trying to pat 'em on the back and make sure they don't feel judged. I think that that's a really smart start. Well, talk to me a bit about how you look at nutrition. So I'm walking in, or my technician is walking in and they're going in to try to get this nutrition history. And so we're talking about we want to do this quickly. We want to use our tools, we want to build trust. Jackie, what am I trying to get out of this interaction? So talk to me about getting focused, being efficient. Part of being efficient is knowing what I'm looking for and what the benefits are. So at a high level, where am I going here?
Dr. Jackie Parr:
Yeah. I think mindset going into the exam room is everything. So take 'em all a moment, take one breath. If you're doing this in person, we'll talk a little bit hopefully about telehealth and how we can use telehealth to our advantage here to be efficient. But take one breath before you go in and just remind yourself, no pet parent ever feeds a food to make you mad. They are legitimately trying to do the best they can. So if you go in with that mindset, I tell the students, it can totally change the way the conversation goes, right? Don't go in thinking, oh gosh, what am I going to get into here? Go in thinking they love their pet, they are doing the best they can. What am I going to do to help? And you're absolutely right. They will be doing things that are right, and our goal is to help them do better.
So mindset is number one. And then number two is I think that we can set ourselves up for success if we start thinking about this even a little bit in advance of the appointment. And so it goes back to those tools, having our client care team, having our front desk staff when we've got an appointment booked, sending them a die history form that works for our team in advance so that whomever is responsible for feeding the pet for buying the food can actually start filling that out in advance. It's going to get you such better information. If you have them fill it out in the waiting room, they're going to be like, I feed the blue bag with the P on it from this store. I mean, you're going to get terrible information because they're stressed about getting there on time. They've got questions that they don't want to forget.
Maybe they've got kids running around the exam room that they're trying to get, not to put fingers in the fish tank. It's a stressful time when you're bringing your pet. And so get them to do whatever they can to prep in advance. And the nice thing is, from a medical record standpoint, if they filled that out and it's an electronic form as it should be, you just attach it to the medical record and a good chunk of that medical record keeping is done for you. You literally just need to do addendums then in your medical record. And so I would stay starting that process about a week in advance doing one reminder ideally via text, because lots of people love text reminders. That's what my doctor's office does. It's time to check in and you get this form that you need to check in. You update your insurance, get in the habit of doing this for your wellness appointments, just sending the text, sending the email, getting them to fill it out. It's going to make your life easier, going to make your life a heck of a lot easier. And so those would be two things, attitude, setting yourself up for success using your whole team to get that diet history form filled out in advance.
Dr. Andy Roark:
I love it. Talk to me a bit about the circle of nutrition becoming a square of nutrition, and tell me what that means, because I'm starting to get into the weeds of what are we actually talking about in this room? But lay that out for me because you, you've talked to me a bit about it before.
Dr. Jackie Parr:
Yeah. Yeah. It's so way back when American College of Veterinary Nutrition came up with this great circle of nutrition, and it was the idea that if we were evaluating the circle of nutrition, then we were getting a comprehensive nutritional history. So it included the patient factors, the nutritional factors, so the diet, but everything that went in the pet's mouth from treats to foods, forgiving pills to the grass that it ate in the backyard. And then there was also a section for feeding management and environment. And that was a huge section that was really intended to try to grasp some of the what's going on with the human dynamic. But I love that the American Animal Hospital Association, 2021 guidelines turned this circle into a square and they just called out human factors, is now its very own very important section. And it was time for that, right? Yeah. No dog or cat goes and orders their pet food online. No dog or cat goes and buys treats at the pet store, the human component there. And it's so huge because food is love for many people. And so I love that this whole section has been called out, and I think it's only going to make us better at getting our nutritional histories by really considering the human factors here.
Dr. Andy Roark:
Yeah. I think we all know where a lot of dietary slippage occurs. And so I think it's good to put
Dr. Jackie Parr:
That out. I like to call it snack accidents. So sometimes it's just a little snack accident. Sometimes if you call it a snack accident, they'll admit to it. Right. Have there been any snack accident lately? Oh, there was a pizza crest on Friday night. Yes. Right. So I
Dr. Andy Roark:
Love that. Yeah. Gosh, I love it. So often the way we say things to pet owners really dictates how they engage with us. And so if you asked me if I had a snack accident, I would say yes. I don't even know if I did. I'd be like, I want to be a part of this game. The answer is yes, I
Dr. Jackie Parr:
Do. I do. Let me just describe the snack accidents from this week. Yeah. Oh boy
Dr. Andy Roark:
Happens. That may go into heavy rotation. That's like, it's like dad lingo right there. I'm like, oh
Dr. Jackie Parr:
Boy. It is. It's total. It's total dad joke lingo. And I love the dad jokes as you know. Those are my jam.
Dr. Andy Roark:
Awesome. All right. So heading in into the exam room, talking about what's going into the pet's mouth, run down for me really quickly. What are the points that I want to make sure that I'm collecting here? Because I think a lot of times we end up in the exam room, and especially I see this put on technicians a lot. And so the doctor will say to the technician, Hey, go in there or the assistant and say, Hey, go in there and get a diet history. And they're like, okay. And they're in there and they're like, I'm listing all of these things, but I'm not really sure why. And I'm not really sure what I'm looking at. And then I come out with a list and I give it to the doctor and she nods her head, and then she seems to ignore what I said. And the truth is she probably processed what they said, but I think a lot of people do have this question of why am I doing this dance and what am I trying to get out of this? And so I'm sure I'm not the only person who's seen that frustration in their practice.
Dr. Jackie Parr:
Oh, for sure. And I think our technicians, our veterinary assistants can absolutely excel at the nutritional history piece and they can make it very impactful. And so one of the first things I would do, hopefully we've got a diet history form filled out where we already have a little bit of information. If we don't, that's okay. We can start collecting things. But it gets back to that building trust around the nutrition conversation. And so if whomever is collecting this nutrition history can go in there. You're normally going to start with your typical history. You're figuring up the medical conditions, any vomiting, diarrhea, any coughing, sneezing, changes with drinking, changes with urination. So you're getting your full medical history and maybe the technician's starting part of the physical examination as well. What I would invite you to do to try to make that opportunity to build trust is take a page out of my good colleague, Jason CO's playbook.
And what he says is ask for permission to have the nutrition conversation. I think for many of us, we do know that nutrition conversations for some people could get up there with vaccine conversations, with religion, with politics, it can be heightened at some times. And so asking permission is a really nice way to show respect. And so one of the ways that he's phrased it that we've utilized in this chapter is just saying, as part of Mindy's overall wellness, I would really like to talk about her nutrition and activity. Would it be all right if we went into that in detail? Oh, that's
Dr. Andy Roark:
Nice.
Dr. Jackie Parr:
Yeah. Would that be all right? Most clients are going to say yes. My experience has been in general practice that most of them do really, they want this advice. We've seen that in the studies, that they want this advice. It also allows you to be efficient with your time because if there's a client that says, I really don't have time today, they're stressed, then we're not spending our time on a conversation that they're not able to process. And so for that client that says, you know what? Not today, I'd love to, I can't today. I've just maybe a screaming baby in the room. It's not happening. For those clients, I'd say, let's set up a telehealth appointment next week when you've got 15, 30 minutes, depending on the length of appointments. I would love to sit down and go over this with you. I'd love to go over this in detail, and you charge for that time.
We charge for every one of our telehealth consultations because our clients love the convenience. And in all honesty, I often find I get better information in a telehealth visit than I do when they're in the exam room because they'll be like, let me go run and get that bottle of supplement that I forgot to put on the list. And you take a screenshot of it, and we've now captured that. And so be willing to adjust to meet their schedule. And that also builds the relationship by being a bit more flexible. You're still charging for your time, but I find that our conversations are a lot more relaxed when we don't rush them and we just book the follow-up telehealth appointment. They don't have to bring their pet back in. I've already built the veterinary client patient relationship, and now we can have a really good discussion to get their questions answered.
Dr. Andy Roark:
Yeah, I love that. We downplay how much stress there is on the pet owners just being in an exam room and there are pets running around and sniffing, and they're, of course, they're very tuned in to What's in my pet doing? Is it going to be on the floor?
Dr. Jackie Parr:
They could be embarrassed if they're barking. Yes. Right? Yes. Or oh, all the things. So no, it's
Dr. Andy Roark:
A lot. I like that. Yeah, I like that a lot. I really like that, like that opening question of can we have this conversation? Here's the other thing I talk a lot about with nutrition is when we work in the exam room outside of nutrition, we play the trust game. And the whole trust game is about, if you trust me and I ask you to do something, you'll, you'll comply to the level that I've built trust with you. And sometimes for some people, they've got very strongly held beliefs about nutrition or preconceived notions, and they hold onto it. And a lot of people, doctors can be really frustrated when the person comes in and you try to talk to 'em and they just shut you down, or you can tell they're withdrawing. They don't want to talk to you about this. And I guess what I try to teach to people and how I've made peace with that situation is I might not have enough trust with this person today to have an effective nutrition conversation.
What I don't want to do is burn the trust that I do have. I want to build that relationship, and I'm going to play the long game, which means I would like to get started on your pet's nutrition journey today, but if I have to start on it next year that I don't like that, and I'm going to make some recommendations, but I understand that we don't have a level of trust together. I'm going to do everything I can to try to bond that client, to build rapport with them, to probably to get them back in. They may have an emergency in a couple of months, and we work together on that. And after a while, they start to say, look, you've always steered me. I appreciate your insight. I'm going to listen to what you have to say. And now we're starting to walk in that way.
But having that conversation of, Hey, can we talk about these things? And just listening to what they say, and if they say, look, no, I've got a thing. I'm doing it. I'm very into it. I'm going to say, oh, okay, I get that. I have a couple pointers or a couple pieces of advice, or I'm going to say, look, I got it, and then I'm going to go on and do the physical exam and try to build that trust and build that relationship on other things that they're excited about and that we see eye to eye on. And I'm going to circle back around and continue to work on this, but it's not do or die here today. I need you to get on board with all of my recommendations because that's not going to happen. It's a path. And so I think this is a beautiful way to ask if it's okay to sort of start down that path today instead of just starting to talk at them and just running right into the brick
Dr. Jackie Parr:
Wall. We never know what experience they've had when they step in our exam room. Maybe someone was having a really bad day and chew them out for feeding a particular food, and now we don't know it. But if you read their body language, those nonverbal cues, their heart is racing like, oh my gosh, what if I say the wrong thing to this doctor? And so the last thing that we want to do is make our clients apprehensive because yes, I want them coming to you for that emergency that their pet's going to have. I want them coming in for their preventative healthcare. And I love that approach because you're right, the more positive experiences we have with their clients, the more the whole team starts to build that trust so that they keep coming back to us. So yeah,
Dr. Andy Roark:
Talk to me a bit about how you use the nutritional history in the exam room when you're having this conversation. So do you look at the nutritional history and then sweep things into big buckets and talk about buckets? Do you pull out individual things and say, well, you've mentioned this pizza crust and so let's talk about the pizza crust. How do you parse that information? Because oftentimes there's a lot there, and I, I'm not always sure how to leverage this information now that I have it in an effective way. So h help me with that.
Dr. Jackie Parr:
Absolutely. And so if we're lucky enough that we've done the work, we've got the diet history form filled out, I will still start with my open-ended question. And so again, some great research by Dr. Jason Co at the University of Guelph. Tell me everything that you feed to Mindy starting first thing in the morning up until Mindy goes to bed. And so I want to be clarifying things because you get so much more detail when you ask that open-ended question. And the open-ended question gives us a time to listen and be actively listening. So we're nodding, we're showing positive cues, we're showing interest, we're not interrupting, and we're getting some of that detail so that they feel heard. Because if they're not heard, the trust cannot be built that it's a two-way street. It also gives much more of an impression that this is a relationship moment.
We actually want their feedback. We actually want to know what they're doing for their pets so that we can partner with them. And so I do start with that open-ended question. And the research has shown clients don't speak for that long. Sure. There's the odd client that we give you 10 minutes and you'd have to interrupt, but in general, most of them are giving you less than a minute of information. Most of it is under a minute. And then they get it out, they feel heard, you've got good information, and exactly to your point, I then funnel in on something that I need to clarify. So I then start asking more closed ended questions to try to funnel in and get some more detail. You mentioned you're feeding this food twice a day, tell me the specific amounts. And so I start funneling in and getting more specific.
And then by the end of the conversation, I may repeat back some of the things that they've said and say, do I have that right? Looking for just the yes or no answer to acknowledge that I've actually done a good job listening and gathering the information. And so I think there are so many things that we may say, Ooh, I could really transition this pet to a weight loss diet, or, Ooh, they're definitely feeding way more than 10% of calories as treats. And so there's a lot there, but I think we could go down our concerns once we've got our diet history. But what I would suggest that you do is take a third step to build trust and say, now that we've been through this died history, could you tell me about the concerns? Please tell me about the concerns you have about your pet's nutrition.
Because they're going to be most focused on making change if it matches their concerns. And you never know, their concern may be the same as your concern. You would not believe the number of clients that have come to me that said, I have been trying to get my pet to lose weight for months. It is not working, and I don't know what to do. And literally I'm like, oh my gosh, they had the exact same concern that I have for their pet. They just need some guidance. Let's walk me through what you've done. Let's see what hasn't worked, so I can give you some guidance that's going to work. And so it's amazing. Sometimes your concerns actually align, and I find I get better adherence if it's the concern the client brought up. So I'll start there. That's a
Dr. Andy Roark:
Beautiful little
Dr. Jackie Parr:
Part. Build some trust on that one. Yeah,
Dr. Andy Roark:
That's beautiful that I'm totally, I'm totally putting that in my little toolbox that that's really good. Awesome. It's so simple and it absolute, but it absolutely makes sense. And yeah. Yeah, I love it. From buy-in, where do you see diet histories go off the rails? What are the most common pitfalls that you see for doctors, for technicians? Where do we take this into unproductive territory? How's that happen?
Dr. Jackie Parr:
Yeah, absolutely. I think not letting the client speak at all. So it's a missed opportunity where you're just like, I'm so busy. We all are stressed, we're all busy. And if you miss that opportunity to let the client speak for even one minute, right about that nutritional history, we've lost that opportunity to build that initial piece of trust. And so I think that we are so rushed in our day that there is that tendency, right? And some days it's easier than others to listen. I have that same thing when I'm feeling the stress of I'm getting texts about patients that are a critical care unit while I'm trying to get a diet history. We all get those pressures. Just try to stay in the moment and with that client so that patient is getting you as their best veterinarian in that moment or that best technician.
You're giving them your all. And then I think not feeling this pressure that you have to answer every question, every concern in that appointment. It is not unusual. Once you ask what concerns you have for a client to say, well, I'm actually concerned about this and I'm given this supplement and I've got this concern, a yada, yada, yada, and we have this sort of sense of I need to cram this all in. I'm going to be running late. Don't try to cram it in, say, these are great questions. I really want us to have a good conversation. Let's have you email the links to those supplements, and I want you to go upfront and we're going to book a telehealth appointment. Yeah, I want to book a 15 minute appointment to talk about this. You don't have to bring your pet back in. You don't have to bring your baby or your kids back in, but I want to answer your questions, so charge for your time.
And this is something that in many states, a technician or even sometimes an assistant may be able to do depending on the level of advice and the conversation. So using the team, and that also leads to job satisfaction. I mean, you just see our technicians glow when they do the calculations for weight loss program, and that pet comes back in and they've lost 2% body weight. It's one of those moments that I just love working with our technicians that I just, I see them just glowing. They're so happy with the difference that they've made, and they were given this ownership and this opportunity to make a difference. And I think that's all we want in our jobs is to be able to help and make a difference. And nutrition's a great way to pull your whole team in that way. Oh,
Dr. Andy Roark:
I completely, I am a big believer in empowering the team, giving them things to learn and grow in delegating to 'em employed nutrition is an area in practices, and that's why I really love your idea of this telehealth workflow of, Hey, we're going to here in person. We're going to do the things we need to put hands on the pet, but this is a conversation and we can make time for this. And it doesn't have to take about an exam room. You know what I mean? I, I don't know. I, I'm really getting on board with ideas, especially vet practice managers. I hammer on this, but I can see technicians and doctors as well, having some work from home days. And really a lot of that falls around telehealth and communication. And I go, guys, I think we can move the needle. And also, what a great perk to not have to come into the office one day, one day a week or a half day a week because you're doing teleconsults and things like that. So anyway, I really like where your head's at. Jackie, last question I have for you is, what are your favorite resources on nutrition? So say, I've got a doctor, I've got a technician that I'm trying to mentor and grow, and I say, this is their area of expertise or this, they want this to be their area of expertise. This is their area of interest. What do you give to them for Christmas gifts? What are you like? These are the things that I want you to have help me with. Oh,
Dr. Jackie Parr:
Absolutely. Well, I do want them bookmarking. So the American College of Veterinary Nutrition has merged with the American College of Veterinary Internal Medicine, which only made sense to put the nutritionist with the internist, the cardiologist, the neurologist. So we're all one big happy family now. And so bookmarking that page because we have this amazing form fillable diet history form. Do not reinvent the wheel. It is a great diet history form that's been developed by the 86 boarded nutritionists that are in the college so that you can start using this. And I'm, I'm sure we can share the link with folks. Yeah, I'll put it in the show notes and let them download it. It's also linked in the chapter, it's one of the diet history forms that's linked in the chapter, but just grab something so that you don't have to reinvent the wheel and start using it.
And after you start using it, if your team says, I'd really like if this was a bit different, well then you can change it. But try it out. Don't wait to try to, so many people want to make it perfect before they implement it, and we spend so much time, you will get such better success and progress if you just try it, see what doesn't work, and then you go fix it, right? And so these little, it doesn't have to be perfect. Just start, just start, do it tomorrow, download the form and just get started. And it's going to make your life easier. It's going to give you good questions to help guide this nutritional history. And so I think that's number one thing. Okay. Number two thing is for people who love nutrition, there's two organizations that I want them to bookmark. So one full disclosure, I am the president of the Canadian Academy of Veterinary Nutrition, but I want you to bookmark the Canadian Academy of Veterinary Nutrition because we do so many free webinars, so many education opportunities.
We partner with vet a lot. That's a great continuing education provider up in Canada. So you can see some of those different resources that we put together. And then bookmarking and joining the American Academy of Veterinary Nutrition. That's our American Sister organization who's been around much longer than us. They do have a membership fee. It is well worth the reasonable membership fee. You get tons of webinars, they're in the evenings, you can eat dinner and have a webinar on. I've listened to webinars while I'm getting my workout in. They make them at really convenient times. And so getting to be part of some of those groups are really, really incredible for just helping hone that interest and for our technicians. Number three is do consider specialization. There are not enough V t s nutrition technicians. We are always looking for more good technicians that want to do their veterinary technician specialty.
And so there are mentors out there like myself that want to take on technicians. We're just having a hard time finding them. And so start looking into these areas because it is a way to sort of redevelop yourself and get a new zest for life in your career. We do not want you to leave veterinary medicine. We want you to stay in veterinary medicine. And one of the greatest ways that I have seen technicians just blossom is having a little bit of a shift where they start to specialize. How cool is that to become an expert in an area? And so really, really neat opportunity. And so I encourage our technicians that are listening to learn more about doing your veterinary technician specialty. It is a great opportunity, and if you're not in it for nutrition, there are so many other specialties you could consider.
Last, but certainly not least, we do want you to, as soon as it is available, download the new Purina Institute Handbook. This is a great resource. The original book was phenomenal. I can't wait to read the rest of the chapters. I mean, I've obviously written a chapter with my resident, Dr. Lauren Seg, who also did a nice job of this chapter. I cannot wait to see what the other chapters look like from my nutritionist colleagues. It is meant to be very practical for general practitioners and technicians, assistants working in general practice. They're short chapters, lots of figures, lots of bullet points so that you're not sitting down reading real heavy textbook materials, the type of thing you could quick read a chapter on. You've got 15 minutes in between something you could quick read a couple chapters, and so absolutely check out their resources, and they definitely have a ton of great webinar content as well. If you like to learn about webinars, you can check out the Purina Institute's webinar schedule as well.
Dr. Andy Roark:
That's awesome. Jackie Parr, thank you so much for being here, guys. Thanks for tuning in. Take care of yourself. And that is our episode, guys, that's what I got for you. Thanks again to Dr. Jackie Parr, thanks to Purine Institute for making this possible ad free, and also for the Handbook of Canine and Feline Clinical Nutrition. Again, if you don't have a copy yet, which you don't because it just dropped at the end of June, head over to Purine Institute and get signed up. I'll put a direct link in the show notes to make it easy on you. Gang, take care of yourselves. Be well. I'll talk to you later. Bye.