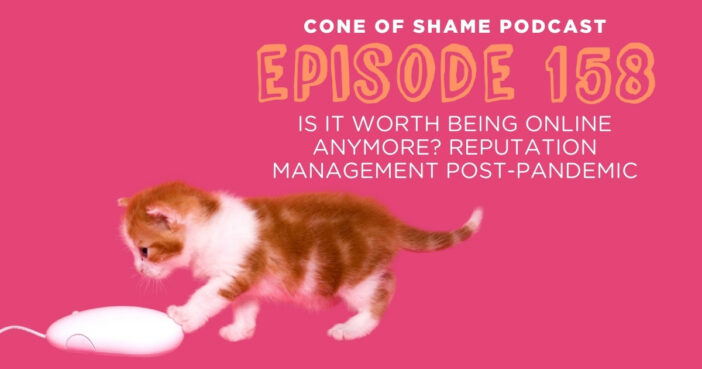 Bill Schroeder joins Dr. Andy Roark to discuss how digital marketing for veterinarians has changed in recent years. They debate the value of spending time and energy online as a veterinary practice, and then discuss strategies for responding to negative online reviews and building a rock-solid online reputation.
You can also listen to this episode on Apple Podcasts, Google Podcasts, Amazon Music, Soundcloud, YouTube or wherever you get your podcasts!
LINKS
Avoid a Toxic Team: Creating Psychological Safety: https://unchartedvet.com/product/avoid-a-toxic-team-creating-psychological-safety/
Get Sh*t Done Shorthanded Virtual Conference: https://unchartedvet.com/gsd-shorthanded/
InTouch Reputation Resource: https://intouchvet.com/wp-content/uploads/2022/01/The-Veterinary-Guide-to-Online-Reviews.pdf
SocialMedia Examiner: https://www.socialmediaexaminer.com/
Hubspot: https://blog.hubspot.com/
Bill's Contact Info: bill@intouchvet.com
Dr. Andy Roark Exam Room Communication Tool Box Course:
https://drandyroark.com/on-demand-staff-training/
What's on my Scrubs?! Card Game: https://drandyroark.com/training-tools/
Dr. Andy Roark Swag: drandyroark.com/shop
All Links: linktr.ee/DrAndyRoark
ABOUT OUR GUEST
Bill Schroeder is an entrepreneur, international speaker, veterinary thought leader, and digital marketing enthusiast who has, for the past 28 years, leveraged his love of people and pets to help veterinary practices grow and thrive. He has say on the Board of Directors for VetPartners, teaches within the MBA program at Purdue University, and can be found teaching from many of the veterinary conference stages around the world.
Bill owns InTouch Practice Communications (www.InTouchVet.com), a full-service digital marketing agency built specifically for the veterinary community. His firm and more than 8,000 client success stories are the basis for his totally non-commercial talks. This unique view into the techniques and principles that are actually making the most impact drive his classes to be extremely relevant and empowering as the content is drawn from actual experience. It's the stuff that works. Bill will teach you how to implement these things in your practice.
As a former United States Marine, he is a forever patriot and eagerly supports many veteran's causes. Bill lives in the Chicago suburbs with his wife Katie, daughters Madison and Lilly, and their very jealous schnauzer, Olive.
---
EPISODE TRANSCRIPT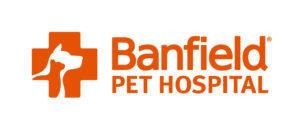 This podcast transcript is made possible thanks to a generous gift from Banfield Pet Hospital, which is striving to increase accessibility and inclusivity across the veterinary profession. Click here to learn more about Equity, Inclusion & Diversity at Banfield.
Dr. Andy Roark:
Welcome everybody to The Cone of Shame Veterinary Podcast. I am your host, Dr. Andy Roark. Guys, I am here with a great episode, but before I get into it, have you registered for the Get Stuff Done Shorthanded Conference? It is October 6th to the 8th. It is an uncharted veterinary conference. I am the founder and owner and lover of Uncharted and runner of Uncharted. This is something I am super, super proud of. This is a virtual conference, you should be able to get some clinic time in. And then also leave the clinic, go to somewhere else so you're not being distracted and get into this.
Dr. Andy Roark:
It's an interactive community based, workshop based conference. It is going to be fantastic. If you're feeling overwhelmed in practiced and you're like, "We need to make some changes so I can enjoy this profession more." This is the conference for you. It is super action oriented. That's why it's called Get Stuff Done Shorthanded. It's all about tackling the overwhelm. Anyway, I'm going to put a link in the show notes. Let's get into this episode, which is me talking to my friend, Bill Schroeder. I have some concerns about the internet and the way the world is going in case you haven't heard that on previous episodes.
Dr. Andy Roark:
I wonder about the way that social media and just interconnectedness online is making us talk to each other. I'm wondering about how it affects veterinary medicine. I am wondering about the shifting value in digital marketing for veterinarians. And some people are like, "Oh, no, digital marketing is the future." And I go, the return on investment is just changing and it's a different game than it used to be. And I have real questions about how to play this game. And I see a lot of clients working really hard online and I'm not sure what they get out of it all the time.
Dr. Andy Roark:
But Bill Schroeder doesn't exactly agree with me which is good and refreshing and we get into it. And I think he's got some really good points. I would say that my general viewpoint shifted a bit during this conversation. So anyway, we are talking about veterinarians online and reputation management.
Kelsey Beth Carpenter:
(singing) This is your show. We're glad you're here. We want to help you in your veterinary career. Welcome to The Cone of Shame with Dr. Andy Roark.
Dr. Andy Roark:
Welcome to the podcast. One of my dear friends in the world, the one and only Bill Schroeder. How are you doing my friend?
Bill Schroeder:
Hello, Andy, how are you? And I feel the very same way. It's nice to see you.
Dr. Andy Roark:
Oh man, it's always great to have you on here. For those who don't know Bill Schroeder, he is the founder and CEO of InTouch Practice Communications. He is a phenomenal speaker. I love his marketing and client communication presentations. He has spoken at Uncharted Veterinary Conference, which is a conference that I run, a number of times. He's done virtual presentations for us. He's someone that I go to a lot because he's just really good and he is really insightful. And Bill and I have worked together on marketing projects and things in the past, and he's a guy I'm happy to have as a wingman, because he is real good at what he does.
Dr. Andy Roark:
And so Bill, I super appreciate you making time to be here. I want to talk with you about reputation management in the vet industry. And I've got some things that are blowing up my mind and I want to put them out there and just sort of bounce some questions off of you. Here's my thesis. I think that that marketing has changed significantly in vet medicine. I think it's changed because social media is changing. I think it's changed because a lot of vet clinics are shorthanded and they are working and they are really overwhelmed with the number of things that they are doing.
Dr. Andy Roark:
I think that a lot of marketing, especially social media used to be much more productive, organically, it's much more pay to play. I think you have to be a lot more strategic. And the last thing I want to talk to you about is cancel culture. And we had one of the emergency clinics in Maine just got absolutely demolished recently and they were on the podcast talking about it. And I want to talk to you a bit about that.
Dr. Andy Roark:
So I know that that's a wide breadth of topics, but I feel like there has been a significant change in reputation management for veterinary clinics in the last five years since the pandemic hit, especially. I want to talk to you about that and get your insight on it. Are you up for that?
Bill Schroeder:
Sure, let's go. Yeah.
Dr. Andy Roark:
Let me open up widely and say, do you agree with those assertions? How does that sound when I say it to you? Give me a high level overview.
Bill Schroeder:
I would say that reputation and the overall impact that the digital and social media have had on veterinary practices has indeed had a profound impact, especially in the last three years. I'm going to say this and it's gotten more and more serious. I think through COVID people were angry and people were tired. So I would agree wholeheartedly. It all goes back to the mobile device, how quickly we can access and we can assert our opinions onto things. But it's grown significantly.
Bill Schroeder:
And I think some of it is because of the fact that we as Americans have grown to rely upon and trust online reviews. There's a statistic out there that says, I'm going to goof it up a little bit, but we'll get the general idea. I believe it's 87% of people trust an online review as much as they trust a recommendation from a family member or friend, which is odd when you think about that, it's understandable. And it could be one of the reasons that we have grown to accept and grown to utilize review services as a source for information.
Bill Schroeder:
I mean, I guess another statistic is four out of five Americans will consult with a review source or read reviews before they make a purchase, which is huge. That's another staff that's up there on the 80%, right? It's really incredible.
Dr. Andy Roark:
I have this love, hate relationship with reviews. And so there's this weird dichotomy. When it comes to things like entertainment, I will see people write reviews of a movie that I loved and they'll trash it, or they will say this movie is amazing and I will clear time in my day to see it and it's garbage in my mind. And it's just made it very clear to me that different people want different things. Also, different people have different experiences wherever they go. I had a lady who came in to see me in the vet clinic. It was one Saturday I was working and I was absolutely buried.
Dr. Andy Roark:
And I know she did not get as much of my time and attention as she wanted, I'm just being honest. But if she'd come on Tuesday, I would have sat down with us or even other Saturdays, or if she'd come earlier in the day, we had this very different experience. And so she did not write a review, but if she had it probably would not have been the glowing review that she might have written at another time.
Dr. Andy Roark:
And so we have these weird experiences and different people with these reviews out. And it's funny because a lot of the sites they have featured reviews and really featured reviews are awful reviews. They're always the bad ones are the featured review.
Bill Schroeder:
I'm not going to agree with you there. I don't think that it's a bad.
Dr. Andy Roark:
Really? I see sites that will say, basically they'll say is what is the most useful review? And the other people, if people who see it can decide if they give it the thumbs up or the thumbs sound about being useful. And glowing reviews that say these people are wonderful, I don't think that they get a lot of useful reviews. But the people who are sort of conspiratorial and like, "Oh, I went on Saturday and it was raining. And did you know that their floors are exceptionally slippery when it rains? You're going to want special shoes."
Dr. Andy Roark:
And someone's like, that's useful insight. And they will mark that as useful. And then the three star their floors are slippery when it rains person is a useful review compared to the person who is like this vet saved my pet's life.
Bill Schroeder:
Okay, I'll give you that. But I would say that when I see that, it's usually a practice that doesn't have a whole bunch of reviews and that's like, that's one of the messages that I hope to be able to share is that. You see these practices that have achieved or they've gathered some reviews by accident. They don't have a strategy around it. They're not focused around gathering them. And then you've just got a limited number of things for people to read. And so then it might seem that way.
Bill Schroeder:
This might surprise you, but I don't mind that review that you just mentioned. Because I believe we're becoming pretty savvy as a culture and people can read through and read the ridiculous. And some of the negative stuff like, "Hey, I waited too long. Dr. Roark was very busy that day and I waited for an hour in the lobby." Or his lobby smelled like urine. Okay.
Bill Schroeder:
But then when there are some reviews that speak to these long loving stories that people can realize not only good things and bad things happen, but it gives a sense of authenticity too. So having that negative stuff is good. I'm always kind of suspicious of the brands that don't have anything negative written about them any place. And so I don't mind it.
Dr. Andy Roark:
So this is the way you said it. I saw a study that said that a five star average review is not the most trusted ranking. The most trusted ranking is 4.7 stars. And the reason is because if there's nothing but five star reviews, people don't believe it. It's too good. Look at the best restaurants in the world. They are like 4.8 stars with 2000 reviews. And it's just funny, but I think about it, somebody's going to be unhappy and I think we have started to learn that.
Dr. Andy Roark:
One of my favorite things online, I was laughing at it recently. So I spent a week in the woods, hiking around with my wife. She had never seen the one star national park reviews. Have you ever seen these things?
Bill Schroeder:
No, I haven't. Tell me about it.
Dr. Andy Roark:
Oh, it's so worth your time. Google one star national park reviews. And this guy he's made them into works of art, but it's honest to God, one star reviews of national parks. And so the Grand Canyon, someone wrote it's a hole, big, big hole, one star. And someone else it was the Joshua Tree National Park. They were like, "There's nothing to do here but wander around the desert." And the last one was something of, it was Pisgah National Forest or Grand Tetons. And it was like, there's no cell service and the Wi-Fi is terrible. It was like that one star.
Dr. Andy Roark:
And I just thought, oh man, people, will they negatively review anything. At the same time I said, I have a love, hate relationship. Because during that trip, I didn't know where I was going, Allison and I just went and explored the Blue Ridge mountains. That's what we wanted to do. And so everywhere we went, I didn't know where we were going to stay, I didn't know where we were going to eat dinner, I didn't know what trails we were going to hike on. But I used Airbnb and looked at the reviews or I Googled a lodging and looked at the reviews.
Dr. Andy Roark:
I used Yelp to find the restaurant that I wanted to eat out because you can find real good restaurants with Yelp. And then I used this app called AllTrails, which I highly recommend, I love it. It is basically Yelp for hiking trails. And so wherever you are, you can type in where you are and it will come up with the nearest hikes and all of the reviews of people who have hiked it. So anyway, all three of those things drove my vacation and they were all completely review based. And so while I roll my eyes at it, I also see the utility and take advantage of it.
Bill Schroeder:
And it goes deeper too, because Google has placed such emphasis upon the consumer experience and what the opinion of a brand is in the eyes of the consumer. To the point where there's like, okay, so the most commonly searched term in Google for a veterinarian is vet near me. And if you look at the fact like you've got practice A that's over here and it's got a 2.5 star rating, and it's a mile away from my physical location. Well, because I'm probably searching for it on my mobile device. So it's a mile away.
Bill Schroeder:
And then you got the equidistant, the other direction is practice B that has a 4.79 Google star rating. If Google's job is to match people up with the greatest or most qualified person, or the practice where the person is going to have the most likely great experience there, they're not going to send the pet owner over to the 2.5. They're going to send them to the 4.79 because in the end, Google is referring the searcher over to the business.
Bill Schroeder:
And if Google's job is to do a good job of matchmaking, then Google is going to take the real consumer experience into play. And that's where from a digital marketing standpoint, Google knows that there are teams like mine out there that can enhance brands and can actually help brands to be found online. And I mean, some might say that it's manipulative the things that are done. But if we are doing a good job of developing an accurate reflection of the practice, well, then I don't think that it's deceitful.
Bill Schroeder:
I believe that it's ethical in what we're doing, but my point here is that if the practice isn't a good place, it might be difficult for me to draw or to push a lot of traffic that way, because Google is really looking at the context behind the experience, the context or the content of the reviews.
Dr. Andy Roark:
I want to unpack this a little bit. All right. So we're talking about online reviews and we're talking about the things that we do to make businesses look good and to accurately bring across the quality of our vet clinic. I think a lot of us get frustrated when we feel we're being treated unfairly, or when the ratings don't reflect the experience that we are trying to create, or that we think that we're creating for people. I think what's funny too is I don't think any of us are immune to, I don't care how many five star reviews you have.
Dr. Andy Roark:
When you get the two star review that you feel is unfair, boy, that hits an emotional chord. That's some tribal status, caveman response things there. But talk to me a bit more. So you've already talked about the number of five star reviews that you have as your saving grace, when you see a lot of negative reviews. And that totally makes sense to me. People will say, "What do I do about this one star review that I got? Should I respond and do these other things?" And my response is generally, no, go get 10 five star reviews. That is the thing that is in your control.
Bill Schroeder:
Yeah, I'm going to actually disagree with that. And I would say that you should respond to all reasonable reviews. And what I mean is if someone's out there bullying, if somebody's being outlandish, that's obvious. Somebody is using profanity and doing all these things and making claims that are weird. Don't respond to that. And the audience will be able to read that Dr. Roark is above that. But I also think that there is an opportunity when there's a negative review to show the public how you're going to handle situations when they might not go well.
Bill Schroeder:
I always say that it's really easy to be good when it's 85 degrees and you're sitting on a beach in Mexico with a margarita in your hand. It's easy to be happy and good. But talk to me when it's 30 below zero and you're standing waiting for a bus and you've forgotten your gloves. You are in a different state of mind and that's where I choose to want to evaluate people. So I think the person that left the review is in most cases gone, they've left that atomic bomb of a review, and then they're going to move on. And very seldom will they come back into the practice.
Bill Schroeder:
The people that I'm most interested in are those that are reading the review later. So you by that person leaving the negative review, they've created a format or a platform, a stage if you will, for a discussion to take place. And if you can respond politely by asking them to call you at the practice, you're very concerned about the experience that they've described without admitting any sort of guilt or saying, or discussing anything that has to do with a particular appointment visit or circumstance that is being discussed.
Bill Schroeder:
If you could just ask for it to come off of line, let them know that their opinions are very important and you'd like to speak with them on the phone. I think that's appropriate in most negative instances. So I would like to say though, I would highly suggest that you avoid the online sparring match because it never comes out. Well, no matter how crafty you are, that email that you've written, that email where you're like, oh, I just slayed him, right? Oh, I won, you lose in the public.
Dr. Andy Roark:
It's a Jerry Maguire manifesto where you're like, this is it, I have the take and it does not go anywhere good. So hold on there. There's nuance here. Okay. I don't know if I push back against. I like your approach and here's my thing. I run into a lot of people who love their practice and they love their business and they love their doctors. And they take these especially hurtful reviews, they take it really personally. And it's really hard not to take it personally. And boy, you think you're being slick or you think you're being dispassionate, and the truth is you look so defensive when you respond.
Dr. Andy Roark:
You know what I'm talking about? Yeah. I see people are right. And it is so hard to not be defensive when you respond. I do your idea of, "Hey, I'd like to talk to you more about this. Can you reach out at the clinic so we can discuss?" I can get behind that. I think I would push back against honestly, anything other than that, because most of us are not eloquent enough. Often we're triggered and we're telling ourselves we're not. It's like when you argue with your spouse and she's like, "You really angry." I'm like, "I'm not angry, I'm not angry at all." It's like you totally are.
Dr. Andy Roark:
I think I like shortened to the point. But I have reservations about writing anything of any consequence as a back and forth because some people they just want to fight and it's just not worth it.
Bill Schroeder:
Yeah. I recommend it in those instances and I also recommend it in the cases where they've gotten your pet or your practice confused with another. Like Best Friends Animal Hospital, or St. Francis Animal Hospitals are there in the country. And they find accidentally stumble across it, and I recommended saying something along the lines of, "Hey, we've looked really hard for this instance. Not only do we not recognize this case, this incident or your name, it's possible that you've confused us with another practice. But please call us so we can help you square this away.
Bill Schroeder:
And just so people can see that you're concerned. I just believe that without it gives that there's a possibility that people would think that it's true or that you don't care.
Dr. Andy Roark:
Hey guys, I just want to jump in real fast with one update on September the 11th. My friend, Dr. Phil Richmond is putting in a virtual workshop through Uncharted. It is called Avoid a Toxic Team, Creating Psychological Safety. Guys, this is a great workshop. It is all about making your people feel comfortable and safe and engaged at work. It's about making your workplace a place that people want to be and are comfortable in. Guys, this is great for keeping positivity in your practice, for avoiding burnout in your practice.
Dr. Andy Roark:
It is a fun two hour workshop you're going to get in to really working on the nuts and bolts of what does it mean to have a psychologically safe practice? How can we make that happen? Because guys, there's huge benefits to it. This is going to happen at 2:00 PM Eastern Time, sorry, it's 2:00 PM to 4:00 PM Eastern Time. 11:00 AM to 1:00 PM Pacific Time. So 2:00 PM Eastern, 11:00 AM Pacific. That's when we're going to get started. This is $99 to the public. It is free to Uncharted members, check it out. The other thing I always have to say is thanks again to Bandfield Hospital for making transcripts of our show possible.
Dr. Andy Roark:
We could not do it without them. I love that they stepped up and made this happen. Again, let's get back into our episode. The frequency with which people review the wrong vet practice is amazing. That's not a rarity. I see it all the time, I hear it all the time. People are like, what about this one where this person lives in South Dakota and we're in Florida and we've never seen him before? You got to respond to it and say that. Okay, I want to jump back here for a second. So now we've talked a little bit about responding to these which I think is good.
Dr. Andy Roark:
Talk to me about building a good rep reputation online in the modern environment. So we talked about getting five star reviews. Talk to me I guess, about how you do that, but then honestly, what are the other things you said, companies like yours like InTouch can come in and help practices showcase their talents. Just for people who haven't ever gotten to work with someone like you. What does that look like?
Bill Schroeder:
Well, first off and thank you for that. So first off, I think the strategy needs to begin with your team. Your team needs to know the significance, the impact, the reason that reviews are very important. And all strategy revolving a reputation needs to start there with the education of the team. And one day I was writing a talk on reputation. I was flying back from someplace on a plane and I was reading while I was doing this talk or preparing for the talk. And I was reading about remarkable customer service. And the word remarkable literally jumped off the page at me because it was worthy of remark.
Bill Schroeder:
Like the service was so excellent that it caused people to want to remark about it. And usually remarkable is a positive thing. Correct? And I think if you can start at the practice level, at the team level and have everyone understand that a part of their business, a part of your practice operation is to have a good reputation so that you can grow, you can treat more animals, you can make more money, whatever you are going to categorize as being success. You won't get to do that as often if you have a negative relation reputation out there. So that's the first thing that I would do.
Bill Schroeder:
And the second thing is if I'm talking to business owners out there, which I know many of you are. A lot of people don't realize the impact, the financial impact the reviews can have on a business. And I point you to a Harvard Business School paper that was written by a guy named Michael Luca. And he wrote it I think a handful of years ago, I've talked about it for a long time. And it's called Reviews, Reputation and Revenue. And what Luca did is he studied the restaurant market. And he looked at the impact of each increase in star review on Yelp.
Bill Schroeder:
And he found that for every star increase, the restaurant received a 5 to 9% increase in gross revenue. Now, that's a lot of money when you start thinking about it. And is it directly tied to Yelp and do more people go there because of that one star? It's not all of that, it's probably because if you're paying attention to the things that are going to get you the good reviews, the remarkable service, all the things that someone would review positively for, you're probably taking care of people better, right? And you're probably positioning your business to be more successful.
Bill Schroeder:
So there is a good parallel between revenue and that. And then what I would do is I would make sure that your clients understand the importance of an online review. And the reason I say that is because another statistic that floats in my head is that of all reviews that are out there, 82% of reviews come after a request for such. So if you think about it, if you're not getting a whole bunch of reviews or you're not asking for reviews, and I've got a guide that I've prepared that I'll share with you at the end of this, a URL.
Bill Schroeder:
But if it teaches you how to ask for reviews, if you're not asking for those reviews, all you're probably going to get is the random people that think that they should reach out and help you because they understand that they can help. And then you've got the negative nellies out there that are going to use it as a way to let practice know that they're dissatisfied. So I would ask for reviews and it's in this guide that I put together, I guess I can give you the URL now.
Dr. Andy Roark:
Yeah, sure. Go ahead.
Bill Schroeder:
It's intouchvet.com/reputation. So intouchvet.com/reputation. And that guide will walk you through how to respond to reviews if you're getting negatively spammed and beaten up online. How to handle it, how to get more reviews. It's a 14 page guide that I believe would help your audience very, very much.
Dr. Andy Roark:
I'll put a link to it down the show notes so everybody can check it out if they like. Anyone who would be helped by that, I'll put it there for them.
Bill Schroeder:
Yeah. It's neat stuff. So you've that. So you've trained the team, you have people realize that it can make a financial impact, you are performing well, you ask people for the review. And then I think the last component real simply is to thank people for the review. So, first off, I believe in responding to reviews like we just talked about, and certainly respond to the positive ones to let people know that it was important to them. And I would not be generic in my response. I would be custom as you possibly can so the people really know.
Bill Schroeder:
And I'm going to go out there, I'm going to go way out there and say, what if you picked up the phone and you actually called the person that left you a five star review? And I mean, I teach this. So what I like to teach is because we know how busy we all are in practice, and you might be praying that you get the person's voicemail. But how about if you just started, they do answer the phone and you start the conversation by saying, "Hey, I'm about to run into an appointment, but I just wanted to call you real quick and let you know how touching your review was.
Bill Schroeder:
And it's important for me because I get to meet other great people like you. And I'm sorry to call you in the middle of the day and I don't have time to talk, but I wanted you to hear me say thank you." Now, how many of you in the audience have actually had somebody call you and thank them for a review? I'm going to say it's almost no one. And if we're talking about setting ourselves apart from others, other practices, and other ways that we can have remarkable service, I think that's a huge benefit there. And it does nothing. All it does is promote people to leave another review next time they come in, right?
Dr. Andy Roark:
This is my own arrogance. I always feel like when I write a review for someone, it's a gift. I'm like I'm going to take time out of my day and just write this thing for you because I want to help you. And not in a bad way, but whatever we give someone a gift, we want to have them acknowledge, at least that they received it. At least that they were like, "Hey, I got this thing." And when you write the online review and you're like, I'm going to give this gift. And they're like, you never hear anything about it. And again, I'm not saying it's a bad thing, I don't mean to overplay this.
Dr. Andy Roark:
But it is true that I 100% feel I have the same emotional reaction when I give gifts. When I'm like, I'm going to write this thing down because it was really a great job. And I would love to just hear like, "Hey buddy, I saw the review you wrote for us. Thank you so much, the staff loves you." Because I want people to like me, that's just a thing that I want. And so that totally hits the button. Well, that makes sense to me.
Bill Schroeder:
I'll credit you but I'm borrowing the gift thing.
Dr. Andy Roark:
But that's how it feels to me. Honestly, I am not kidding. Writing a review for someone to me is writing them a thank you note on the steroids. Because when I write them a thank you note, it gives them a little warm, fuzzy. But when I write a review, they get a warm fuzzy and everyone else see it and I know it's beneficial to their business. When do the thank you notes end? When I send you a thank you note and you send me a thank you note for my client thank you note. And then it never ends and we're never get any work done. And it can be a problem I know.
Dr. Andy Roark:
And some of us have an addiction to just writing thank you notes, back and forth. I get it. But I do think that's true. So I very much like your recognition of reviews. The other thing I would say is, we know how to train animals. And I don't care how smart you are, we are simple animals. Positive reviews or positive reinforcement is the key, right? If you want an animal to do a behavior again, to thank them for the behavior that they did, just take a moment and fill their cup.
Dr. Andy Roark:
It's kind of the ideas, or this is a behavior that we want and so why would it be that when people do it, we ignore the fact that they did it. That's not being manipulative. In my view, that's just being common sensical about what we're trying to do.
Bill Schroeder:
I think that the overall idea, the understanding that I need everyone to hear is that it's very, very important for your business because people rely upon the comments that are out there. Google likes the comments that are out there. And when people are looking to support an idea or they're looking for support before they convert, we've seen online reviews or the usage of online review content, increased conversions up to like 270%.
Bill Schroeder:
So just by adding in a testimonial or some review content on a website, in a place where you're talking about a dental service or any other aspect of your practice, it becomes super important. And that's why I'm really excited about what's going on up in Canada. In Canada, the veterinarians are friends up there and hello Canada, for those of you who are listening up there. Have always had to operate under very strict rules and regulations that they prohibit you from making claims of superiority. Like you can't say I'm the greatest veterinarian.
Bill Schroeder:
Everything's got to be factual, it's got to be proven by data and science. And I'm not against that. I always was against the fact that they couldn't use online reviews or request online reviews. Well, as of July, 1st of 2022, Ontario, veterinarians are now allowed to request reviews. They are allowed to utilize reviews on their digital marketing plans on their websites. It's a whole new world for them. And it opens up a lot of really interesting things.
Bill Schroeder:
So that happened July 1st, 2022, for Ontario veterinarians. But historically we see a lot of Canada follow the lead of Ontario. So I would think that the entire thing happened. So it's really important. I think that they did that because they recognized the world that we're operating in.
Dr. Andy Roark:
Yeah, I was just going to say, it's a sign of the times, isn't it? The world was changing. I saw there was a fight in the vet world a while back. And I don't know if you saw this and it was in North Carolina. And one of the vet clinics got into an online fight. I mean, a real fight with someone who was writing negative reviews or attacking them online. And the North Carolina Licensing Board censured the vet clinic, they said this is unprofessional behavior. And so really a lot of people split into two parties on that. And some people said, we should be allowed to fight fire with fire.
Dr. Andy Roark:
And another group said, no, we have a responsibility for professional behavior. And that's what the state boards, they oversee that. Because the vet clinic was using profanity. And so it's a unprofessional behavior. I don't mean to be a fuddyduddy. I do however, think that vet clinics using profanity in online arguments, it's bad form, and I'm not going to go there. But there are other people who felt strongly that the opposite was true.
Dr. Andy Roark:
And vet clinics should not be penalized for engaging in this type of conversation online and defending themselves. And I at least had to sit and think, man, the world has changed. Have you have heard anything like that? Do you have feelings on that when I put it forward?
Bill Schroeder:
Yeah. I think to some degree it allows the consumers to make decisions and you can read, you're kind of sorting yourself out. Like I said-
Dr. Andy Roark:
Yeah, right. You're giving them plenty of a rope to separate themselves with. Yeah, I agree.
Bill Schroeder:
You are. And that's the stage that you're on. And if you utilize that stage to express yourself in a way, albeit it might be natural to you, that could be the experience that a pet owner wants. And they want that type of just in your face type of communication. Okay, fine. This is a real guy-
Dr. Andy Roark:
I want a veterinarian who throws down.
Bill Schroeder:
I get it. But I would say that if I were advising a client, like I said earlier, I would just make certain that you realize that you're speaking in the public eye, or you have the attention of thousands of people and you will not have the opportunity to explain yourself, nor will you have a history with a lot of the people. So you could say, "Look, Dr. Roark was just having a bad day. He must have just lost his temper." But I tell you, I've been hurt myself. I was personally attacked by a former employee. Katie was attacked by a former employee, just angry things.
Bill Schroeder:
And I felt well, I was hurt and I was scared. And obviously, I've done this forever. So I wanted to take my own medicine and realize that time is going to pass and that the market did come to my rescue and that was great. But there were nights I mean, I'm not ashamed to say I laid in bed crying, right? And because I thought, I worked so hard to develop this reputation of being fair and honest and just try to be a good person.
Bill Schroeder:
And to think that this person could take their pen and write these nasty words and they'd be out there about me really hurt. So I wanted to strike back, but I did take my own advice and the market came to my aid and you can't even find most of that stuff anymore. So those of you who are searching for all the good and bad, let's go find this.
Dr. Andy Roark:
I'll look to that in the show notes as well for those of you who are looking. No, I know exactly what you mean. And it feels terrible when you get attacked. I didn't eat Thanksgiving dinner one year. I remember I was getting beat up over something and it was the first time it had really happened to me. I had to say that. Oh, I remember the first time that I had this horrible experience, it really bothered me. But I didn't eat Thanksgiving dinner. And let me tell you, I'm a guy who loves Thanksgiving dinner, but it just hits you in a way and makes you feel like the world is ending and man, it's so hard.
Bill Schroeder:
When we're in a wellness, when we're trying to put, or we've got a problem, obviously. I mean, this isn't a wellness talk but it kind of is at the same time. We've got enough of this imposter syndrome going on and we've got enough of these other impulses that can lead our friends to think that they're not good enough. So I try to say this all the time and I hope that those who are listening get this message.
Bill Schroeder:
You are good enough. You do wonderful things for thousands and thousands of people that don't have the opportunity to share these nice things. And please, do not let the comments of a few or one actually hurt your feelings about yourself, and time heals those wounds.
Dr. Andy Roark:
Yeah, I agree with that. I'd jump into here and add on and say, we have negativity bias built into our brains. Which means we read those one star reviews and we hold onto them, and we breeze over those five star reviews, just skimming them. We don't even slow down. And that's I've seen a million times, I've seen it myself. Boy, the five star reviews make me happy for 30 seconds, and the one star reviews make me angry for 30 days. And it's so disproportional. But I think the best thing you can do is awareness.
Dr. Andy Roark:
And just know, if you're going to look at the bad stuff, you got to hold on to the good stuff. I've also just gotten to be a big fan of trying not to sink too much into that stuff is look, see what you can do. What are you going to do differently? What can you change? And then you got to go on. I'm sure I'm not the only person who's kind of doom scrolled themselves and just looked to see what bad things people say about me on the internet. I think a lot of us go and we'll look at Facebook groups and we'll look for our practice and things.
Dr. Andy Roark:
And I think if you really stopped and said, what are you doing here? You're like, "No, I'm looking to see if anything bad is out there about me." And it's like, if you look for it, you're going to find it. If you've been doing what we do for a living for very long, there's going to be some people who've been unhappy. Well, Bill, thank you so much for being here. Thanks for talking with this stuff about me. I always enjoy having you on here.
Dr. Andy Roark:
I'm going to put a link to the resources that you mentioned before, which is a fantastic survival guide for dealing with online reviews. And are there other resources that you recommend? Where do you read to get your inspiration? What do you point people to besides the resource guides?
Bill Schroeder:
Well, so I like, there's a couple, there's Social Media Examiner has some really great.
Dr. Andy Roark:
Yeah. I used to read a ton of their stuff.
Bill Schroeder:
And they run a conference, social media marketing world, I believe. And there's a very high percentage, not a percentage, there's a surprisingly large number of veterinary people that show up at that meeting. So I would say things that are created through them turn out to be the most credible. I like things that are put out by HubSpot as well. HubSpot does a lot of really good reputation stuff. So those are the two resources that I would point people towards. If you'd like to learn more about me or if people have questions about how you've got a particular reputation issue and you'd like to talk it through, I'd be happy to pick up the phone and spend some time with you.
Bill Schroeder:
I can be reached at 800 493 9003. Or shoot you an email at bill@intouchvet.com. Like I said, the website is intouchvet.com. And if you want to throw intouchvet.com/reputation, you'll get that guide. So Andy, I we've been friends and I've respected you for many, many years. And I'm really grateful that you took the time to help your audience with something like this. And thanks for choosing to speak with me. And it's always good to see you.
Dr. Andy Roark:
Awesome, man. It's always good to catch up with you. Thanks for being here. Guys, take care of yourselves. I'll talk to you later on everybody.
Bill Schroeder:
Okay. Well, see you. Thank you.
Dr. Andy Roark:
And that is our episode. Guys, that's what we got for you. I hope you enjoyed it. I'm going to put links to resources down in the show notes. Feel free to check it out. Gang, take care of yourselves. Be well, I'll talk to you later on.