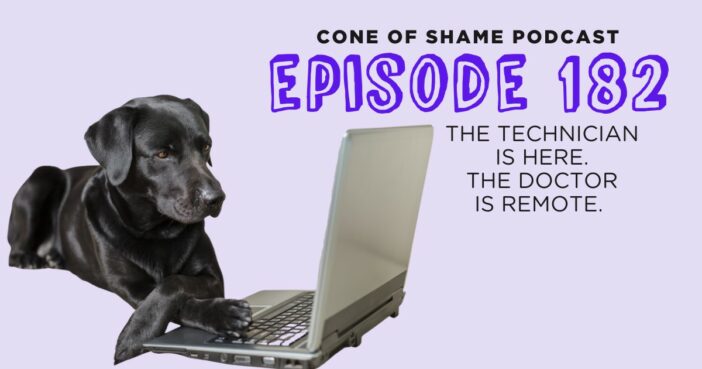 Dr. Katie Cutter, co-founder of BoosterPet, joins Dr. Andy Roark to explain how her practices utilize in-person veterinary technicians and remote veterinarians to provide wellness care to pets.
You can also listen to this episode on Apple Podcasts, Google Podcasts, Amazon Music, Soundcloud, YouTube or wherever you get your podcasts!
LINKS
BoosterPet: https://boosterpet.com/
Uncharted April Conference (April 20-22): https://unchartedvet.com/uvc-april-2023/
Dr. Andy Roark Exam Room Communication Tool Box Course: https://drandyroark.com/on-demand-staff-training/
Dr. Andy Roark Swag: drandyroark.com/shop
All Links: linktr.ee/DrAndyRoark
ABOUT OUR GUEST
Dr. Katie Cutter is a North Carolina native.  She received both her BS and DVM from North Carolina State University.  She then completed her small animal rotating internship in 2001 and her comparative ophthalmology residency in 2004 at Cornell University.  She became a Diplomate of the American College of Veterinary Ophthalmologists in 2004.  After spending time in private practice, Katie and her husband opened boutique specialty practices in New Mexico, Arizona, and Texas.  Katie recently co-founded BoosterPet with other like-minded veterinary revolutionaries who seek to make positive changes in the veterinary space. Katie and her husband have three kids, Zander (14), Zac (12), and Zoie (3), all to be run by the queen of the house, their Boxer named Sophie.
---
EPISODE TRANSCRIPT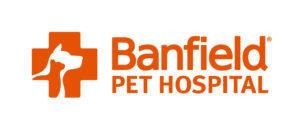 This podcast transcript is made possible thanks to a generous gift from Banfield Pet Hospital, which is striving to increase accessibility and inclusivity across the veterinary profession. Click here to learn more about Equity, Inclusion & Diversity at Banfield.
Dr. Andy Roark:
Welcome everybody to the Cone of Shame Veterinary Podcast. I am your host, Dr. Andy Roark. I'm here today with Dr. Katie Cutter, she is the co-founder of Booster Pet, which is a chain of four hospitals in Washington State looking to grow and expand, and you'll hear us talk about that in the coming episode. I want to say up front, this is not a sponsored episode. I don't work with Booster Pet. I've not done any work with Booster Pet. I talk about how I sort of met Katie. I think that she and Booster Pet are doing something that is, whether you like it or not, it is innovative. And it is absolutely fascinating. You're going to hear about their business model. In their wellness pet business, they have technicians working remotely with pet owners, and the veterinarian basically does telemedicine while the technician is there. And so the vet is not in the building while the techs are working with pet owners doing wellness exams. It's their business. It is up and functioning in the state of Washington. And I heard about it and I was like, "I have to understand, I have understand how this works and what it really looks like."
And that's what our conversation is today. So guys, buckle up. I had my mind stretched and twisted in this conversation, and I think you will as well. Let's get into this episode.
Kelsey Beth Carpenter:
(singing) This is your show. We're glad you're here. We want to help you in your veterinary career. Welcome to The Cone of Shame with Dr. Andy Roark.
Dr. Andy Roark:
Welcome to the podcast, Dr. Katie Cutter. Thanks for being here.
Dr. Katie Cutter:
Oh, thank you for having me. I'm excited.
Dr. Andy Roark:
I'm looking forward. I've been looking forward to this. I met you just recently. I was talking to Dr. Bob Lester, who's been on the podcast a number of times, and we were talking about leveraging technicians and technician utilization in the future. And I was sort of saying I very much can foresee a future where technicians are working much more independently from doctors than they have been at the past. And Dr. Lester said, "You've got to talk to Dr. Katie Cutter. She's doing absolutely amazing things with her company Booster Pet."
And so I went and I Googled and I've kind of blown away and I have questions and I want to understand what you're doing, and then I just have a lot of questions.
Dr. Katie Cutter:
Perfect.
Dr. Andy Roark:
And so what I want to do is I'm going to let you lay this out. So before I do, let me just say real quick. So you are a veterinarian, you are a boarded veterinary ophthalmologist, you have owned boutique specialty practices, three of them, you have done so many things. You have just been named DVM 360's Innovator of the Year, which is really cool. You've done a lot of things. Tell me about Booster Pet. Just lay out for me, what is your business model? How does this work?
Dr. Katie Cutter:
Yeah, well, Booster Pet was born on the idea that we can just do better in the vet space. So it's no surprise to I think anyone who would be listening to this podcast that the veterinary industry has been in a crisis for a bit as far as staffing. And that crisis creates hamster wheel of problems that we ride out in the clinic every day. And a lot of what we see that create the stress in the veterinary clinic certainly result from some practice inefficiencies that we have. And we don't leverage our talent in new and novel ways to create just a better life for the people that provide the services to the pet owners. And so Booster Pet is really focused on how can we provide a better life for our veterinary technicians, our veterinarians, so that they have more left in the tank to give to the community and to give to themselves.
So that's the whole passion project that Booster Pet is. And so we started by saying, "Hey, our LVTs that are out there, they're very, very capable and all too often they're under leveraged in the clinic and we can really do a lot more with our LVTs." And by doing so, we can actually raise their pay scale and create efficiencies in the clinic to take some of the burden also off the veterinarian. So to make everyone's life a little bit better in the clinic. And so at Booster Pet for our wellness portion of the exams, we elevate the LVT into that physician's assistant nurse practitioner kind of role by utilizing in-clinic telemedicine for part of their veterinarian support through those wellness exams.
Dr. Andy Roark:
Sot talk to me a little bit about that. So the way it was described to me was basically you have technicians that are working by themselves and then they have access to veterinarians through telemedicine to oversee what they're doing. Is that accurate?
Dr. Katie Cutter:
It's pretty accurate, yeah. So I mean, most times people are like, "How does that even work?" And then they come into the clinic and they're like, "Oh my God, this is really, really cool."
So for a wellness appointment, so a client would come in with their pet, the LVT and the VA greet the client, get them into the exam room, take the history and do the physical exam, things like that, put all the notes into the medical record. We leverage technology in the form of Bluetooth stethoscope, so heart and lung sounds get recorded and uploaded automatically to a database that can be accessed from anywhere, anything that can be documented with a picture or video, things like that we do. And when we're ready for that veterinary consultation, the veterinarian Zooms into the exam room and has that interaction real-time but through that in-clinic telemedicine approach with the owner and the technician, they talk about what's going on with the pet and usually it's like, "Oh, well Fluffy is here for the DHPPL booster and we're set to go with that." Right?
Dr. Andy Roark:
Yeah.
Dr. Katie Cutter:
Something like that. So these are only wellness appointments. And then when everyone comes to a consensus that we're, "Okay, we're on the same game plan, this is going to be what's happening today," the veterinarian peaces out and the LVT and MBA team complete the treatment and then the owner is able to go home and they were able to get an exam in a timely fashion, get the services that they needed in an economical way and were able to pay our techs more because they're actually in a revenue generating capacity.
We also do have urgent care services at our hospital. So there is also some direct veterinarian action for cases that are new, new clients or every now and then there's someone who schedules a wellness appointment, but you're like, "Hmm, this actually doesn't fit the parameters of what we feel is it would be acceptable for us to move forward with an in-clinic telemedicine appointment." And so those will get shifted over to the urgent care side of the house.
Dr. Andy Roark:
That totally makes sense. Okay. Now questions. I'm imagining a sort of a space age white plastic room with a wall screen like Star Trek, you know what I mean? And the doctor appears and the doctor appears on the screen and everyone is there in the room together and they all sort of talk it out from start to finish. Is that accurate? I guess what I'm really digging at is there back channel communication because a lot of times my techs come out of the room and they're like, "Look, before we go in there, you should know this." I think any of us would wonder. "How do I get… Give me the heads-up here on what I'm walking into virtually." Is there any sort of back channel communication? Is it all a hundred percent we're all together in a room and we'd talk it through from start to finish in front of the pet owner? Help me see that vision.
Dr. Katie Cutter:
There's both. So definitely when the technician is ready for the exam, we have a platform where the wellness veterinarian gets messaged, "Hey, I'm ready, and this clinic exam room one when you're ready." And so if there's anything that the veterinarian needs a heads-up on, like, "Hey, they were 15 minutes late, but they have a dinner appointment here and we're trying to speed this through," or anything like that, "Hey, they came in for a wellness, but I really have a question about something I found on my exam, da da da da da." That all happens through that… Initially through, it's like a text messaging application, but then we can have real-time phone and video chat that can either be in front of the owner or not in front of the owner, depending on what would be most appropriate.
Yeah, because it would be kind of weird if you had some things that you needed to talk about discreetly sometimes in order to set the stage, every veterinarian needs to have a little bit of a stage-setting before walking into that room cold. And so yeah, we do have that system in place.
Dr. Andy Roark:
Not in a bad way. I'm just thinking of things like, "There's some married couple here and they're actively fighting with each other about something not related to the pet. And you should just know that before you go in there." I'm just curious how those signals get sent. Those have saved me so many times and I was just curious.
Dr. Katie Cutter:
Right.
Dr. Andy Roark:
So tell me about visualization. So there's a screen on the wall. Is that all that the vet can see is from the screen? I'm assuming, do you have other kind of cameras? You said you've sort of filmed everything. What do you get to see?
Dr. Katie Cutter:
Yeah, we don't record the exams, just like regular veterinarian exams aren't recorded. That would just take up a lot of database. But we do have other cameras that we can utilize that are portable. So if the veterinarians like, "Hey, I'd like to get a better look at the teeth or let me see that skin lesion, that hotspot that you were talking about," something like that that we can Zoom into that and that can be real time or we can take pictures from that or whatever.
Dr. Andy Roark:
That totally, I was just like, "Let me see those ears." Those are the things I was trying to think of. That totally makes sense. What are the pet owners think about this? It's on your website, you're very clear. You're like, "This is what is going to happen when you get here," which I think is great. I'm sure that they still don't get it or they, they've got to be surprised. What do you hear from the pet owners when they walk in and they're like, "No, you're not actually going to shake the doctor's hand." What is that like?
Dr. Katie Cutter:
Yeah, most pet owners, especially this day and age, are so appreciative that they were just able to get in and be seen that they're actually, they're just super like, "Wow, this was different, but this was great and I got the service that I needed. I didn't have to wait for weeks." Or a lot of people are getting new puppies and there are a lot of clinics in our area at least that aren't even taking new clients. So they have a puppy that needs a round of vaccinations, they're getting ready to go out of town. They can't even board the puppy until these vaccinations are completed. And we can usually fit them in within a couple of days at any one of our clinics.
And so they're mostly just filled with gratitude. A lot of people got used to using telemedicine for their own health issues during COVID. So I think in a pre-COVID environment, it would seem super funky for owners to walk in and be like, "Woo, what is this?" But COVID changed the landscape for people's comfort level with telemedicine for their own needs, for their children's needs. And there's an expectation that they should be able to get convenient care for simple things.
And unfortunately with the systems that we have in place at most clinics, it's really hard to provide convenient care for simple things a lot of times when the clinic is swamped, their appointment schedule's full, they're short staffed. So the pet owners are feeling that. And so we need to… This isn't the only mechanism, it's a mechanism. And so what we see with the pet owners, is just that gratitude that's there every now and then we have someone that's like, "Dude, I'm not comfortable with this," and we totally get it. Let's help you find, find a more conventional veterinary hospital that would be a better fit for you.
Dr. Andy Roark:
Yeah, I think that's, and seems like you have a really healthy approach on it. Do get, and I'm just thinking of this through the lens of being a veterinarian, tell me about client loyalty. Are there clients that are just like, do they connect to the veterinarian individually that way? Do you see people who go, oh, I only want to see Dr. Smith because when I go, she's the one who appears on the screen and I like her? Or is it just a different dynamic when someone's on the screen? I'm just trying to think about what that experience would be like. Have you noticed a difference there?
Dr. Katie Cutter:
Yeah. Well, I don't think there's necessarily a difference in the client loyalty. Our wellness veterinarians are amazing and we really search for people who can reach through the screen almost and make people feel really welcome. So I think a lot of our clients still feel a connection with a veterinarian.
What does shift is that we see a lot more loyalty to the veterinary technician. So our veterinary technicians are the ones that they do a lot of the handholding with the clients and a lot of the explaining, and "This is what's going on and this is why we're doing this today," and things like that. And so they have a kind of front and center appearance with that client, which a lot of clinics don't have in place. And so I would say the loyalty, they're still loyal to the veterinarians, but we see a lot more loyalty bridging to the technicians.
Dr. Andy Roark:
Yeah, that totally makes sense.
Hey guys, I just want to hop in really quick and give a quick plug, the Uncharted Veterinary Conference is coming in April. Guys, I founded the Uncharted Veterinary Conference in 2017. It is one-of-a-kind conference. It is all about business. It is about internal communications, working effectively inside your practice. If you're a leader, that means you can be a medical director. It means you can be an associate vet who really wants to work well with your technicians. It means you can be a head technician, a head CSR, you be practice owner, practice manager, multi-site manager, multi-site medical director. We work with a lot of those people. This is all about building systems, setting expectations to work effectively with your people.
Guys, Uncharted is a pure mentorship conference. That means that we come together and there is a lot of discussion. We create a significant percentage of the schedule, the agenda at the event, which means we are going to talk about the things that you are interested in. It is always, as I said, business communication focused, but lots of freedom inside that to make sure that you get to talk about what you want to talk about.
We really prioritize people being able to have one-on-one conversations to pick people's brains, to get advice from people who have wrestled with the problems that they are currently wrestled with. We make all that stuff happen.
If you want to come to a conference where you do not sit and get lectured at, but you work on your own practice, your own challenges, your own growth and development, that's what Uncharted is. Take a chance, give us a look. Come and check it out. It is in April. I'll put a link in the show notes for registration. Asking anybody who's been, it's something special. All right, let's get back into this episode.
What is the technician experience coming into this? Do you have technicians who show up and go, "This is not what I thought," or, "This is… I don't like this," or, "This is more than I can chew." I'm certain you have technicians who come in and go, "This is great." Well, what is the technician experience? I'm sure it's a mixed bag, but help me, how do they respond to it? Help me put my head around that.
Dr. Katie Cutter:
Yeah, so I find that technicians, we kind of have… Just with veterinarians, there's kind of two main varieties of… Sorry, my daughter painted my fingernails there earlier this morning. So it's a little… Looks like I just killed something here.
But no, so I feel like the technicians and the veterinarians kind of come in two flavors to be just really broad. There's the ones that kind of the urgent care and the emergency medicine and the procedures, they kind of like that fast-paced, the sick cases. And then there's the ones that more of the client interaction and the wellness cases. So we have technicians that come to us and there's some technicians that overlap the entire spectrum. They work urgent care, they work procedures, they can work wellness, they kind of do it all. But we do sort through those technicians, the ones that really want to be client-facing and really the ones that want to be on those wellness cases.
And for them, the platform really resonates for them. I had one technician pull me aside last month and she had just been working with us for, I want to say it's 30 or 60 days. She pull me aside and she was like, "Oh my God, I feel like this is rehab for techs." And I was like, "Uh, can you explain that a little further?" And she's like, "Typically, because our pay scale is higher, so we typically are drawing from a really experienced tech pool. And so these are technicians that have worked in the field for 15, 20 years and they have been in experiences largely where they just feel undervalued and feel like there's not a next level for their career path, either financially or even just professionally. Like, 'I'm kind of capped out at what I'm going to do.'" And so I think for those technicians that it's really refreshing to be able to come into a place and be a part of a team and to have that leadership role in the clinic as well and to be trusted. So I think for most of our technicians, it's a breath of fresh air for sure.
Dr. Andy Roark:
Oh, I'm sure. Are there special characteristics or traits you look for in technicians? Things that you say, this is really important in this kind of business model where you're working more independently than you would at other places.
Dr. Katie Cutter:
Yeah. So here you go. Because the model is [inaudible 00:18:48].
Dr. Andy Roark:
Yeah, it seems like it takes a certain kind of person, I guess.
Dr. Katie Cutter:
Yeah, no, for sure. You have to really like people. You can't just like the dogs and the cats and the puppies and the kittens you have to like their owners that come with them and really want to help the people, the pet parents that are in the industry. You have to work well with your teammates for sure. You've got to be a team player.
And then we also pair, like I said, most of the time these are highly experienced technicians, but we do a training period where we're pairing you up with another technician for anywhere from two weeks is the shortest period of time, but sometimes it's up to six weeks depending on how the transition is going.
Where there's a lot of handholding to say, "Okay, this is how we greet a client. This is how we do the physical exam. This is how you document things." There's a lot of specifics that we go into with our procedures because we are different and we want to make sure that all the I's are getting dotted and the T's are getting crossed. And so we are more procedure-oriented than a lot of clinics are, just to make sure that clients have a consistent experience and our techs have a consistent experience. It is new and that consistency I think keeps everyone on the same page for sure.
Dr. Andy Roark:
You mentioned before you try to hire doctors that can reach through the screen and make people feel good or feel safe. Are there characteristics or traits in the doctors that tend to do this kind of work that you've seen? Is there a certain type of vet personality type when you meet them and say, "Yeah, you would be someone that we would probably do well here." I'm just curious. So any personality pieces that you say, "These are the types of doctors that do well here."
Dr. Katie Cutter:
You know what the most important doctor piece… I used to think, like, "Okay, you've got to love the pet parents." And of course that's a given. I mean, I think that's just a good doctor in general. You've got to be able to connect sure with the people that are making the financial decisions for the pet in order to get your plans across. More than anything else is that we have to have doctors that value technicians. And I wish that that was something that was universal in our industry, but it's not. And there are certainly lots of doctors out there that have practiced for quite a long time who haven't worked with technicians in the capacity that we are advocating. And so if you come in and you're like, "I don't believe in technicians, I don't believe they should be doing this," then you're probably not going to be a good fit for us.
So it's really like, "Hey, are you a team player? Do you really believe in the techs and the staff and believe in the vision and the model? Do you want to change the industry and do you want to push it forward?" And so really it's getting people that want to make a change for the better. Our whole mantra, the whole reason we exist is we want to improve the lives of the veterinary technicians. We want to improve the professional lives of our veterinarians. And so you've got to be dedicated to that cause And if you're just doing this to clock in and clock out and you're not in it to create that greater difference, probably not going to be the best fit.
Dr. Andy Roark:
That makes sense. Speaking of clocking in and clocking out, what are the veterinarian work schedules like? How does that work?
Dr. Katie Cutter:
Yeah, yeah. I mean, urgent care is urgent. I mean, there's nothing novel on really what we do on that side of the house. So our wellness veterinarians, they can work remotely, which is a nice option for veterinarians to be able to have. We have a largely women workforce and as a mom of three and a CEO and fellow veterinarian, time, there's not enough of it. And so to have options that I could still be a professional, I can still be a veterinarian, but I have more flexibility to do it a little bit more on the terms that suit me, is kind of a novel take on what a veterinarian can be expected to do in our field. And we need to have, I think, more innovators out there that are looking to be creative with the workforce that we have.
And so we can schedule and you can do, we have some veterinarians that have picked up a part day shift or a full day shift. We have full-time veterinarians, part-time veterinarians. And so usually it's the clinic rounds. All the clinics get on a platform together at currently it's 9:00, we're switching it to 8:30 in the morning and we all round together. And so all the techs, the wellness doctors, everything, we're all… It's like a Brady Bunch Zoom meeting and it's like, "Hey, this is what's happening today teams, does anyone have any questions with anything on their schedule? Anyone have any questions about cases that you saw yesterday or blood work analysis or anything like that?" So to really keep that community feel going. And I think our wellness veterinarians especially appreciate that because you need to feel that connection with the clinic still. And that's where our model differs from just a call-up telemedicine company is that the clients are in the clinic, you have your LVT, you have staff in the clinic, you actually have a fellow urgent care veterinarian there in the clinic. So you can provide some really meaningful medicine right there, boots on ground, but you need to feel connected to your team. You need to feel like you're almost like in the clinic. And so we really strive to create that feeling and to create that community.
So every day before the day starts, everyone meets together based on the screen and we talk it out, talk what the day's going to be like, anyone have any concerns, anyone need to leave early, anyone's kid is sick that we need to find coverage for, things like that. The basic life stuff that happens. And so that both the community feel of things and the flexibility of the work schedule, not only in just the hours that we offer, but also the ability of being able to do it remotely, I think are novel concepts for veterinarians and very, very well received.
Dr. Andy Roark:
Yeah. Oh, I agree. So you have three locations now, is that correct?
Dr. Katie Cutter:
Four. Yep.
Dr. Andy Roark:
And they're all in the state of Washington?
Dr. Katie Cutter:
They're all, they're all in the greater Seattle area and we're looking to kind of double our footprint in 2023. I never sit still for long.
Dr. Andy Roark:
Yeah, right. Were there any sort of regulatory headaches? Were there things that you had to work around in order to start doing this? I'm sure that you got some pushback from veterinarians who were like, "You can't do this." Were there any actual challenges to you getting up and getting it going?
Dr. Katie Cutter:
Yeah, yeah. So initially we were able to get up and going under some COVID legislation that was favorable for us in Washington State. Recently, they've backed out of that legislation. The Board of Governors is reviewing more permanent legislation that would potentially be more compatible with what the COVID legislation was. With our marriage of both an in-house veterinarian there and the telemedicine things, we're able to piece together protocols that check all of our boxes there.
Dr. Andy Roark:
Gotcha.
Dr. Katie Cutter:
It's not always streamlined. I wouldn't say it's the most efficient process that certainly if we had legislation that could make it more efficient, we would be very favorable for that. But yeah, we've set up our protocols, like I said, dot every I and cross every T, that we have in place to make sure that we fall within the Washington State legislation. And really it would work in I'd say 49 out of the 50 states.
Dr. Andy Roark:
How stressful was that to open up a hospital using… Because these things are here in place and the pandemic happens and they make this legislation and you're like, "That's it. We're going to start a business." With this thing that was related to the pandemic, I don't think I' could have slept at night. How did you do that?
Dr. Katie Cutter:
I mean, definitely you do have some sleepless nights, but I think in the long run you got to have a passion and you've got to have… Your heart's got be in the right place. You've got to be operating from a standpoint of, "Why am I doing this?" We're not doing this to make gobs of money, although my investors probably don't want to hear that, we're doing this to change this space. We're doing this to improve the lives of our veterinary technicians and our veterinarians because I think they've been overlooked and the stress that they feel in the clinic has been ignored for quite some time. So we need to start being better. We need to have better systems in place so that's the driver through it. And so we did just focus when we first opened our clinics, we did just focus on the wellness model and then back added urgent care to it just because the wellness model is the part that's really different.
And so just to say, "Hey, we think it's going to work on paper, this seems great, but is this really going to work? Is this thing that's an idea, once we turn it into a brick and mortar living entity, how is that going to fly?" And it went amazingly smoothly. And so then back adding urgent care and then knowing, we had a year and a half knowing that, "Okay, we're able to do these things under COVID legislation." But that whole year and a half working towards what are we going to do if when we don't have COVID legislation and what would we want to do? What would we change to put it in a state that had conventional legislation? So those goals were never ignored. We were able to get up and running with some very favorable legislation, which really let us prove the proof of concept. Does this even work? And we found out, yes. And owners love it and technicians love it, and veterinarians love it. Okay, so now that we have that answer, now let's put the systems in place to make it so this would be something that would be sustainable in almost every state.
Dr. Andy Roark:
If you could go back and tell yourself something when you were getting started with Booster, what would you tell yourself? What is the message you would send back in time?
Dr. Katie Cutter:
Yeah. Yeah, that's a great question. So my husband always makes fun of me because I'm always… I come up with an idea and I'm like, "How hard could it be? Honestly, this just seems so simple." And I've gotten myself into a lot of trouble with that. And so this is one of those things where it's like, "Yeah, sister, this is going to be hard. This is going to be a little bit harder than you might initially think but it's also all going to be worth it." To go into the clinics.
Dr. Andy Roark:
That's great.
Dr. Katie Cutter:
And to see those technician teams working, to hear their stories of where they're been and where they are now, it's so fulfilling. And then our veterinarians that are looking, they're burned out, they're looking for a different opportunity for a different option. Even our urgent care veterinarians, because we do urgent care, of course, we can't do anything just exactly like other people do it. So our urgent care is a little bit different too. No telemedicine involved in that, but we really believe in creating systems that are healthy.
We don't believe in squeezing the lemon to get as much lemonade as possible. We want people to leave the clinic after their shift and still have part of themselves left in the tank. I want you to be able to go home and have energy to have dinner with your family, to go to your kids' basketball game, to go to the gym, to go for a hike. Whatever it is that fulfills you are more than just your career. Yeah. "So it's hard and it's going to be harder than you thought, sister, but you're going to start creating the change that you want to see out there in the world. And it's worth it. It's worth those sleepless nights."
Dr. Andy Roark:
Definitely.
Dr. Katie Cutter, where can people learn more about Booster Pet? Where can they find you online?
Dr. Katie Cutter:
Oh yeah. So we have of course a webpage, www.BoosterPet.com. I'm always happy for people to reach out to me directly. So my email address is Katie.Cutter@boosterpet.com. And that's K-A-T-I-E-C-U-T-T-E-R.
Yeah, I love to talk about what we do. I love to share ideas and have conversations about how we can make the space a better place. So I'm always encouraging people to reach out and let's get dialogues going. But even more important than that, let's turn these dialogues into actual concepts that start to change the space.
Dr. Andy Roark:
Thanks so much for being here, guys. Thanks for tuning in and listening. I hope everybody has a wonderful week.
Dr. Katie Cutter:
Thanks, Andy. I super appreciate it.
Dr. Andy Roark:
And that is our episode.
Guys, I hope you enjoyed it. I hope you got something out of it. Thanks to Dr. Cutter for being here and sharing what she's doing. Boy, I got to sit with this one. This is, it made me think about what the future in medicine's going to look like, and that's always exciting to me. So anyway, guys, take care of yourselves. Be well. I'll talk to you later on. Bye.