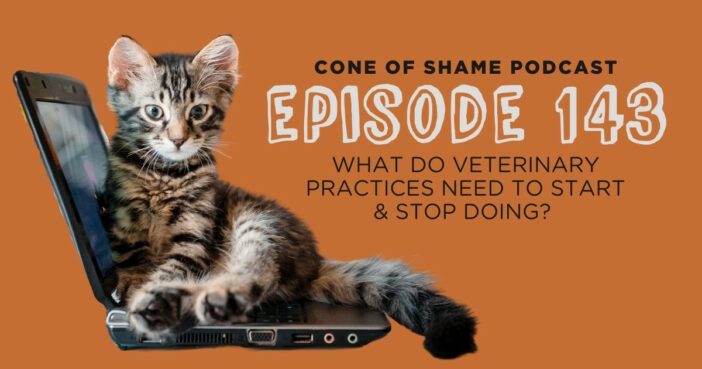 Dr. Adam Little joins us to discuss what veterinary practices need to start doing and stop doing to adapt to a changing world. He and Dr. Andy Roark discuss everything from remote work to the challenges of recruiting and hiring in a super-tight labor market. If you like big ideas and inspiration for a bright future, this is the episode for you!
You can also listen to this episode on Apple Podcasts, Google Podcasts, Soundcloud, YouTube or wherever you get your podcasts!
---
LINKS
GoFetch: https://www.gofetch.ca/
NEW Dr. Andy Roark Exam Room Communication Tool Box Course: https://drandyroark.com/store/
What's on my Scrubs?! Card Game: https://drandyroark.com/training-tools/
Dr. Andy Roark Swag: drandyroark.com/shop
All Links: linktr.ee/DrAndyRoark
---
ABOUT OUR GUEST
Dr. Adam Little works at the intersection of accelerating technologies and veterinary medicine. His career has spanned areas of focus ranging from artificial intelligence to telemedicine to connected devices. He is the co-founder and Chief Medical Officer of GoFetch where his team is building a new subscription care model focused on making local vet care more accessible and affordable.
Prior to co-founding GoFetch, he served as the first ever Director of Innovation & Entrepreneurship for Texas A&M College of Veterinary Medicine where he spearheaded such initiatives as the Veterinary Innovation Summit and the Veterinary Entrepreneurship Academy.
Dr. Little holds a Doctor of Veterinary Medicine degree from the Ontario Veterinary College He is a past Board member of the Ontario Veterinary Medical Association, Veterinarians without Borders and the Vet Futures Commission
---
EPISODE TRANSCRIPT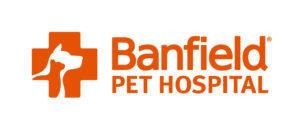 This podcast transcript is made possible thanks to a generous gift from Banfield Pet Hospital, which is striving to increase accessibility and inclusivity across the veterinary profession Click Here to learn more about Equity, Inclusion & Diversity at Banfield.
Andy Roark:
Hey, everybody. Welcome to the Cone of Shame Veterinary podcast. I am your host, Dr. Andy Roark. Guys, I have a fun episode today with Dr. Adam Little. This guy is super innovative, he is an idea guy, I'm going to get into his bio in a second when he comes on the podcast. If you like to be excited about vet medicine, if you like to think about hospitals and where they're going and what the future looks like, this is a great episode. But you can hear he gets me fired up and we geek out about the future and what is possible and what is defining hospitals today and what will define them in the future. If you like new ideas, if you like rolling around and looking at where we are and where we're going, man, you're going to enjoy this episode. Let's get into it.
Kelsey Beth Carpenter:
(singing) This is your show, we're glad you're here, we want to help you in your veterinary career. Welcome to the Cone of Shame with Dr. Andy Roark.
Andy Roark:
Welcome to the podcast my friend, Dr. Adam Little. How are you?
Adam Little:
Great, Andy. Nice to be with you.
Andy Roark:
Man, it's good to see you again. It has been too long.
Adam Little:
Very much so. Yeah, it's great to reconnect and chat a bit and hope you and everybody in the Uncharted community are doing well.
Andy Roark:
Yeah, yeah. Well, I speak for me, yeah, it's going very well. I've known you since vet school. You have a DVM. You are a veterinarian. You've done work with artificial intelligence. You were the first ever director of innovation and entrepreneurship for Texas A&M's College of Vet Medicine. You also spearheaded initiatives like the Veterinary Innovation Summit, which is still going on, and also the Veterinary Entrepreneurship Academy. And now you are the co-founder of GoFetch. Why don't you give me a quick rundown on what that is?
Adam Little:
Yeah, for sure. What we're trying to do at GoFetch is bring a subscription model to vet practices that helps clients afford and access care and combine some of the best parts of traditional wellness plans, savings and loyalty accounts and financing in a much simpler and easier to implement model that any practice can offer to their clients. Practically speaking, what that means is that a pet owner signs up, they pay a subscription fee to us, we manage that responsibility, and then they get benefits that are delivered by our practice partners. Things like access to visits, 24/7 support, they have access to interest free financing for big and unexpected bills. Then the ability to accumulate and save up rewards that act like a pet savings account or the ability to actually donate those rewards to help pets in need.
One of the really neat things that we do is we have this community based component of our program, where we build a fund that practices can have access to and actually use to support low income pets and families in their community. People who just can't afford care at all that are coming in and saying, "My pet needs essential support right now and I just can't afford it." What we're really trying to do it at a high level, is create a more sustainable, profitable model for practices that really focuses on eliminating cost from the care that's provided. Yeah, that's what we're working on.
Andy Roark:
That's awesome, man. That's really, really cool. I invited you to be here because, coming into 2022, I reached out at the beginning of 2022 and I was trying to peer into my crystal ball for the year and I was like, "Hmm, where is this year going?" You're such an innovative thinker and you've got your finger on the pulse in technology and a lot of communication things and just in the way that practices grow and evolve and your work with the Veterinary Innovation Summit, you are really tapped into new and interesting things.
And so I reached out to you at the beginning of the year and said, "Hey, you want to come on and do some future casting with me?" And you said, "I'm a bit busy. We're having a baby and it's going to have to wait a little while." So we had to put it off, but I still want to go, even though it's not the first of the year, I still want to see your vision for the future. Let's do a little exercise called start, stop, continue. The way I want to do it is, I want you to pick some things and tell me what you think veterinary practices need to start doing, tell me what you think they need to stop doing, and tell me what you think they'd like to continue and let's kick those ideas back and forth a little bit.
Adam Little:
Yeah, that sounds great. I think to level set all three of those categories, practices are at a very interesting junction point because in many ways we're coming out of what has been, in some ways as many practices still going through it, but a very challenging, disruptive time for how veterinary practices serve their clients. It meant that things that maybe practices could have put off or thought more about down the road, things like telemedicine, things like in-home delivery of medications and food, these just became almost necessities. There's a huge accelerant that required practices to move at a pace that I think traditionally they would've been less comfortable with.
Now we're dealing with a little bit of the fallout of some of these things where people now, I think their relationships with their pets continue to deepen and for many practices they're just overextended in that capacity. They've been through the wringer where they've had this boomerang effect of, hey, we went to longer appointment times or curbside. How do we come back to that? What are the best practices that we're still trying to absorb? When really trying to maintain a staff that is increasingly burnt out and overextended. So that's a really challenging position to be in.
So what do I see to continue in for the next couple of years and what does that mean for practices in terms of the actions that they can start taking now? One of the first ones that comes to mind is we need to find ways to better augment your team. What I mean by that is your clinic is likely to continue to have clients that have higher expectations, they're looking for more engagement, they're asking more of you and it's going to be increasingly difficult for practices to wear all the hats that they have as a small business to serve those clients. There's a couple different ways that I think you can break that down.
The first is really understanding what your team's core focus is for your community and for your clients. It might mean that there's opportunities for you to start doing things to support some of the less critical interactions by technology or partnering with other providers to help really extend the support of your team. So I'll give you a specific example. I think this idea that clients are going to continue to want help 24/7 is here to stay. I think that there's a lot of value in really trying to figure out what is the connectivity and the continuity of care, so that if you have a client that's messaging you after hours, when you do see them in person, you're building upon that interaction, you're actually able to drive, ideally, a more compliant and efficient visit.
However, you can't just put your team on call 24/7, that's not realistic. One of the things that you need to think about is how do we augment our team in particular during those periods where we know it's going to be difficult for our team to provide those services? We've seen an explosion now of these teletriage and other services that can plug into your practice to provide general advice and initial access to support. Not necessarily with the intention of replacing the need for the visit, but really acting as a more accessible, easier touchpoint so that when your team gets involved, you can really focus in on elevating the care as needed, without sacrificing that always on availability.
So, I think that's one to consider. What does that look like when your clients need support, but you can't be the people to provide it?
Andy Roark:
Yeah. So this is mostly probably clients outside the building type support, right? I mean, accessibility, things like that. Scheduling, phone support, advice. Yeah, okay. Yeah, I get that. I believe that's true. I also think the other thing that supports that, I think the laborer push for more flexible work hours and then also work from home. I think also both of those things feed into this new model of, hey, you can provide support from outside the clinic in a way that's valuable. No, I agree with that.
Adam Little:
That's a really important point because I think this is maybe there's a bit of a misconception about the type of support you can provide. There's clearly a portion of the profession that gets, I think, reasonably, and rightfully so, nervous about the idea of, is this other vets or medical professionals that are informing my clients? Where do I get looped in? There's varied levels of comfort of it.
But what we're really talking about is there's a huge segment of tasks that have nothing to do necessarily with that high end medical advice or case management that are required to power the client experience that you depend on. And to your point, Andy, about the recruitment piece, if you're a practice that has the option for hybrid work environments, where you can actually create an opportunity for staff members to add value to your practice, help to take on some of those tasks and really offset that workload for your in clinic team, it's a huge way to recruit a completely different pool of individuals. They're more attractive jobs in many ways, they're more flexible, it's a great balance for folks and it ends up becoming a huge differentiator between you and other clinics.
And so I think that's another piece of this, where if you can go as a practice to say we're going to hire for a client representative, or we're going to hire for a manager and there is a remote or flexible work component, that already puts you in a very small percentage of practices that offer that type of working environment, which people now are increasingly coming to expect. And I think it actually broadens the applicant pool beyond the traditional types of people that would work in vet clinics. People that come from client service backgrounds or other areas that now are saying, "Wait a second. I don't have maybe as much veterinary experience, but this job sounds really interesting." So I think those two go hand in hand.
Andy Roark:
Yeah. No, I think that makes total sense. Yeah. That fits for me.
Adam Little:
I think, to pull in that thread a little bit more, for you to take advantage or even create those opportunities in the first place, you need to have hospital systems and processes that people remotely can plug into.
Andy Roark:
Yeah.
Adam Little:
So if you're a practice that is paper based, or you have hospital systems that mean that you have to be on premises to even log in and get basic information, there isn't the ability to communicate with your team in a remote way, you're not going to be set up to take advantage of some of these new opportunities. And so maybe another start doing is really optimizing for your team, how they can function together, both in person and remotely, by using things like Slack or some of these other tools but really focusing on what are the two or three key tasks and workflows that we need to optimize these tools around so that whether you are the front desk person, that's at the other side of the building, you're a vet that's stepped out for a break or you're a remote team member. You can still actively participate and contribute to these practices.
And I think what we're finding is the same sort of basic infrastructure of remote first businesses that they just needed to have in order to function. Our company is completely remote, we have an office that people can kind of go into what they want, but these tools aren't kind of optional add-ons, they are the infrastructure of our entire business. We couldn't do what we do without them. And I think what's happening is, if you can bring that layer in that thinking to a vet clinic, wow, that's a really powerful one two punch because you have all the benefits of working and the purpose of a practice bond with the flexibility and connectivity of those remote first companies. And I think that can be really powerful for practices.
Andy Roark:
Yeah, I agree with that. You kind of blew my mind there for a second because you're right. How many of our practices have we had this old school way of doing things and we've kind of added to it, augmented it, we kind of dipped our toe into some electronic record stuff, but we've still got half of our paper stuff. And the idea of stepping back and looking at your practice with fresh eyes and going, "Okay. Let's look 10 years down the road, what base model do we want to be built on?" Right?
Because that's what we're talking about. And you don't want to switch your PIM systems around, you don't want to keep jumping from one thing to another. And so I think that there's a lot of wisdom in stepping back and saying, "All right. How do we lay the groundwork so that we know that accessing from outside the building, or allowing other people to come in virtually and interface with our team, that's going to be important." Man, laying that groundwork as opposed to waiting until you get to a place where you really need to have that sort of flexibility, and you don't have it? That's insightful.
Adam Little:
Yeah. I think the other thing too is, it's been really easy for a very long time for practices to say things like, "Well, our clients don't want these things. They don't need it." There really hasn't been maybe the internal push within the profession to accelerate towards these new ways of working. But for the first time ever, you're seeing associates and new staff members that are saying, "Look, if your practice works like this, I'm not going to work for you." If you're a practice that doesn't have access to these tools, you're a practice that's going to make me all of a sudden write my records, or you're even a practice now that doesn't have some of these cloud based systems. You're seeing that because there's so much more technology and it's so much more in your face. People are developing relationships and getting exposed to these tools far earlier in their career.
And so they're going to these employers and saying, "These are the tools that I work with. This is what I want to do. Oh, you don't have them? Well, that's another cognitive kind of load that I'm going to have to bring on to this practice, because I'm going to have to have a completely different way of doing things." And for certain team members, if they're already really used to it, they're not going to want to go back, right?
Andy Roark:
Yeah.
Adam Little:
It's kind of the equivalent of being an accountant and then there's one accounting shop that uses Microsoft Excel and another one that uses Tickertape and you've grown up in the school of Excel, you're not going to go work at the Tickertape office. And in fact, your mindset is that business is not long for this world. And so it's not just practically speaking what the day to day work looks like, but what is the signal that you're sending to your team, to potential new applicants and to your clients about the type of practice that you are going to become and where you're investing your time and energy. Because we don't have the luxury now, I think, of just putting our heads in the sand and it's really beginning to shape the types of people you can recruit and the types of people that want to stay and work in your clinics.
Andy Roark:
Yeah. I agree. I think one of the things that's really interesting is I think a lot of us like to believe that we're going to have a lot more runway than we do. You know what I mean? Five years ago, I mean people working outside the clinic, I don't know. And if people start getting excited about it, then maybe I'll get on board. Well, all of a sudden, consumer technology shifts so it shows up in other industries and six months later, pet owners are like, "Oh, I'm very used to communicating this way. And now I 100% want a text driven, chat driven interface."
And you're right about other veterinarians coming in as well. I think a lot of us thought that this would be a slow march towards accessibility and it has not been, it has kind of been flipped a switch and very quickly you look outdated or you feel outdated.
Adam Little:
And I think it's okay to understand and take a step back and be like, it makes sense that veterinarians would feel that way because for the longest time, the career arc of a veterinary profession was very well defined from the earliest days that you decided to be a vet. And so you can develop this mental model that you really kept from vet school, from volunteering to vet school, to your first days in practice. And it's natural to be like, this is the kind of almost reliability and I want that plan. And I think Mike Tyson said, "Everybody has a plan until you get punched in the mouth." And I think for a lot of people COVID was that punch in the mouth and they're realizing, geez, my transition plan is 10 years of maybe waiting out these changes so I don't have to make them to my practice and I can transition, or sell, or go to… That doesn't exist anymore.
And I think the other thing is that, the pet owners don't have to ask for your permission, right? Pet owners today are voting with their wallets and their decisions and where they're going for information. And so they're not necessarily considering when they're pet's sick or when you're unavailable. I wonder what Dr. Smith is going to think about this if I go to this vet or I'd buy this product here? They're just saying what's quicker, easier, better for me and the same way that I think we'd all do in our other lives.
So I think this is often times like a really helpful mental model where it's like, if you were a client in your own practice, can you put yourselves in those shoes? How would you actually feel? Because when we go to our dentist, or our therapist, or any other medical profession, we have no problem highlighting all the reasons it can be frustrating or difficult. But when our clients raise those similar concerns, we can really easily justify why they are maybe not realistic or what have you. And so that's that balance, I think, is really difficult to really navigate sometimes.
Andy Roark:
Yeah. No, I agree with that. Yeah. It's hard to look at yourself with fresh eyes and to detach yourself and say, "If I wasn't me and I didn't know anything about that medicine, how would I feel about this? And would I be okay?" And you go, honestly, probably not. I would probably complain.
Adam Little:
Yeah. It's really challenging but I think one of the solutions to this is to broaden that applicant pool and bring in people that maybe can help you see that from another perspective.
I think one of the things that I never see practices doing, and I don't understand why, why not recruit from your clients? Every practice is having difficulty recruiting for, in particular, support staff roles and those sorts of client facing roles in particular. They have lots of high turnover, they have people that maybe don't have the experience, they tend to be more transient positions. You have thousands of people a year that love your business to a certain degree and want to see you succeed and they don't even know that you're hiring. They have no visibility to where you are in the life of your business. And you can imagine what that might look differently if you did little things like had a careers page on your website, on the bottom of your email templates, we are hiring for these positions, and really starting to engage, even if it's only a couple of people, it really broadens, again, that visibility to the type of clinic that you're becoming and bringing in some of those fresh perspectives, at a time when I think staffing is challenging.
Andy Roark:
Yeah. I agree with that. With the staffing challenges, I think a lot about having a developmental pipeline, being more important now than in the past. Meaning, if you know you can't just grab a trained technician or assistant or even veterinarian off the road, can you start the development process much earlier and try to groom people who can come up and either take those positions, or you can groom them to come up and take the workload off of the people that you have. Meaning, bring that person up so that you reduce the communication workload, say, on the veterinarian so the veterinarian has more time to do the clinical things that you can't delegate away from them.
Adam Little:
Yeah. It's a really interesting point of one that I think will actually end up being a much bigger issue than people realize, because if you take that point and you extrapolate out, what you're seeing is exactly that. In particular, a lot of the larger corporate groups are saying, "Wait a second. We need to lock in these graduates far earlier than their final year. We need to lock them in first year. We need to lock them in when they're interested in even becoming a vet in the first place." And so what you end up having is this sort of downward pressure where at the earliest stages of veterinary education, it's like the recruiting for the NCAA, right? If you're a promising basketball player on your age 10? You're in this pipeline.
I wonder what that will do for higher education where a significant part of that individual's development is going to be tied to that process. They're going to supply you with resources and mentorship and financial relief, they're going to fast track you to positions in their organization, and they're going to give you those remote opportunities. And I think it's going to be increasingly difficult for your independent practice to sort of say, "Let's get the talent to come to me" because they are so many further steps ahead of where you normally interact.
So I think to your point, what are the strengths and the unfair advantages that an independent practice has in a world like that? And I think it's things like authenticity and community and personal relationships and maybe different outcomes in terms of career trajectory. But you certainly need to be investing in that because otherwise that pool… You go back, how many new grads are there this year? It's not 100, 120. It might be 10. And the others are already spoken for in their second and third year, which is a very different shift for practices.
Andy Roark:
Yeah. Yeah. Oh, I completely agree. Yeah. I agree with you. I'm a big fan of the independent practices. I think culture, having core values, a purpose that you serve, everybody wants to have a good place to work. I definitely think that there's ways these little guys compete. But to your point, yes. Why wouldn't we see recruiting earlier in the vet training pathway than we have in the past?
I had Lance Roasa, who's a vet and a lawyer, on not long ago and we were talking about signing bonuses. So signing bonuses have really taken off and new grad salaries are going up. And he really made the point that we call them signing bonuses, but they're not. They're retention bonuses. Meaning, you come in and then you stay for three years or four years or whatever, and then you'll get this money. And if you don't, then you have to give it back or if they're smart, they get it prorated. But they have to give it back.
And so, yes. When you think about it and you say, "How do you go to a second year vet student and recruit that person?" Well, if you're willing to do something like retention bonuses and things like that, there's a lot of tricks in your bag that you can actually use to make this type of recruiting work. And so I would not be surprised to see more and more of that. That's definitely a shift.
So then again, it goes back to the pipeline question of how do you get in? How do you start mentoring? How do you start building relationships? How do you stay involved? And I look at the vet schools and I look at the technician schools because I feel like for a lot of places, that's a lot easier. But they're looking for preceptorships at the tech schools and you say, we are a hospital that likes to teach and we have a good culture and we're willing to take some people on and we do it in an organized way. Again, it's the long game and it's definitely not guaranteed. I see a lot of people who are like, "I had three externs and none of them came here!" And I go, well, that is part of the deal. But yeah, it's fishing.
Hey everybody, I just want to jump in real quick with a couple of updates. Gang, before I do, though, I got to get a shout out, I got to get some love to Banfield the Pet Hospital. Guys, they have stepped up and supported us in getting transcripts for both this podcast and the Cone of Shame Veterinary Podcast, which is the other podcast that I host. They do it to increase accessibility and inclusion in our profession. That is a big point for them right now. It's something that they are doing for our whole profession industry and they stepped up and put their money where their mouth was and said, "How can we help you?" And I said, "Hey, this is a thing that people have asked for and it's a big lift for us." And Banfield said, "We got you, buddy." And they have made this happen. So if you want transcripts for our podcast, we got them. Head over to unchartedvet.com, you can see all of our podcasts and you can see transcripts for those. They are feel free to share them and help us get the word out but I just got to give some love to Banfield because they didn't have to do that, but they did and it is awesome, so thanks to them.
Over at Uncharted Online on June 29th at 8:30PM, Eastern time, 5.30PM Pacific. That is PM, not AM. We're not doing 5:30AM Pacific thing. Guys, over at Uncharted Online, so you can join from anywhere, my friend, the one and only practice management goddess, Stephanie Goss is doing her teamwork, mind meld. Setting expectations for team communication. Guys, do your teams struggle from a lack of accountability? You're like, people don't do what they say they're going to do. And people don't follow up the way that they should. And people don't communicate in a way that stuff actually gets done. And they are making assumptions about what is going to happen. That they're not realistic and it is continuing to cause problems between the team and management.
Guys, I see this all the time. Stephanie Goss' workshop is all about setting expectations for how the team is going to communicate. Just think about how much you need that. Gang, this is a two hour actual workshop. Come with your camera. Come ready to talk about your practice. So this is going to be stuff that you can take home and plug right into what you are doing and actually make a difference in the way your practice functions and to take this back and engage it with your team in a way that's going to make a difference. Guys, I hope you'll check it out, Stephanie Goss is amazing. Uncharted workshops are uniformly pretty freaking and fantastic. I do love them. I'll put a link to that down in the show notes.
Guys, as you might have heard my brand new exam room communication training course, it launched on June 7th. It is my 17 tips, tools, tricks, and hats to make you and or your team more effective in the exam room. Guys, this is the stuff that I lecture on all over the world. It's my absolute best material. I wanted to make it available to everybody. I have people who always come up to me after my talks and say, "That was great! How do I teach my staff to do that?" I got you now, buddy. I've got you covered because you can take this to your team. It is 100% module. It is broken up into five minute modules that you can drop into your staff meetings, tag it onto the end of a team training meeting. You can do it in the morning huddle. You can go through and everything stands alone so you can pick the things that you like, skip the ones that you don't. You can look and say, we need this the most in our practice. Let's do this.
Guys, the course pays for itself. If there's one thing that you take and you give to your team and they go, "Oh! Light bulb moment!" The fact that it's made to go back to your team and be interactive, which means everything comes with discussion questions so you can say to your team, how do we do this? What does this look like in our practice? How could we do this better? What opportunities do we have for improvement here? And I give you those suggested wordings and questions to ask so that you can get your team to engage.
Guys, I'm super proud of this. I'm super happy. For the first 30 days, so until July 8th, it's a $100 off. It's a launch special. I don't want to slip past you. If you're like, "I want to try that out!" Grab it. Grab it now. Grab it while it's got a $100 off. I'll put a link in this show notes. Guys, I hope you love it and you enjoy it.
And if you haven't checked out my charmingly angry client course, it's built in a similar model. It's been very, very popular. People who have had it can tell you about what it's like, feel free to ask because it has gotten very good reviews and a lot of people have gotten a lot of mileage out of this. But guys, I want you to be able to train your team, specifically your team, not some generic team. I want you to train your team in a way that's going to work in your practice. And this is why I made this tool, so it can get taken and used as you want to use it so it supports your culture and your practice and the way that you guys work. Anyway, I hope you'll check it out. Like I said, I'm over the moon that is launched and boy, it's been a lot of work for me and my team, but I think it's going to be totally worth it for those of you who check it out.
All right, let's get into this episode.
Adam Little:
And then the other point that you raise is, okay, you have that person. How do you allow them to develop their career and themselves in their jobs, in your community? And I think this is again where it's a bit of a mind shift, but traditionally, you have these very kind of almost like rigid identifiers for roles and practices, right? So you have a registered veterinary technician, you have a veterinarian, you have… And the reality is, it's much more of a fluid spectrum where, depending on your experience and your interest, there's a huge gradient in terms of a registered veterinary technician that specializes in surgery and supporting the surgical services of a practice versus an entry level one. And I think what people are going to want is, they're going to want to see from employers a much clearer map of how they can advance themselves, how they can make more money, how they can take more accountability and ownership by staying with you. And this is where there's an opportunity to carve out and actually be a lot more nimble as an independent practice, because you can develop levels yourself.
And this is some of the best practices that we've even heard in the Uncharted community where, I think, when I look at the practices in that community that are really successful, one of the things that they pay in particular attention to is really clearly lying out this is the expectations for you, but more importantly, this is where we think we can get you to and why, when we make decisions, your role looks like this.
I think one of the things about the culture, which can really kind of get away from you, is that without those clear expectations, without opportunities for advancement and without a transparent set of rules and guides and opportunities, the ambiguity can really paralyze people or get your good people to leave are frustration. And the practices on Uncharted, that I think are fantastic, are the ones that are like, "We've introduced three levels of technicians and this is the hours of the work that you need to do." And those are the types of people they're going to stay with you because they want to grow and they see that you have an opportunity to do that with them.
Andy Roark:
Especially for the technician levels, pay scales, things like that. There's a nice wage transparency that comes with it. But you can also sort of gamify your training and your development and you say, "This is what you need to get to the next level and this is how you get rewarded when you get there." And I think it makes a lot of sense.
I really like your point, even with doctors, one of the things, when we talk about change and evolution, one of the things that's really important is that people need to be able to see themselves in the future that you're creating. They need to know that there's a place for them there. If they can't see themselves in where you're going, that's very demotivating. And so when I come to you and I say, "Adam, this is what I'm really excited about." And you say, "Andy, I could see you doing more and more of that and ultimately moving in this direction". I think that's really powerful.
I was up at a practice in New York, it was outside of Syracuse, and they were breaking ground on a huge rehabilitation facility behind the vet clinic. And they had had some technicians who 10 years ago, just twisted arms to get a little closet at the back of the building where they could do rehab stuff and they loved it and they advocated for it and they built that business up. And they got an aquatic treadmill and they're doing a lot of rehab. And they finally grew that thing up to where the owners were like, "Look, we're going to build you the real deal." And they're building a new building just for rehab. But again, they had this person who drove the bus and she was super motivated and they continued to say to her, "Hey, we're growing this with you. We want you here and we can see this is where this goes." And they delivered on what they said and now they're going to lead the whole area in this niche of medicine. They're really doing impressive things.
Adam Little:
That's such an interesting story because there's so many takeaways that are weaved into that for this conversation. So one is, you had somebody with enormous pride in themselves and their work and the opportunities to do that. And I think that's a really undervalued aspect of this entire thing. If you have a team that wakes up every day and they really truly believe that their work is meaningful and they can be proud of their team and their output and the clinic and they're standing within the community, I think regardless of all the future stuff that's going to come out there, that is such an important element of being on that right trajectory.
The second thing is, in your example, they found a way to make strides so that this big monolithic building wasn't something that might happen in the future. Okay, we're going to start with this service. We're going to get this cause. So we're going to keep pushing forward. And then they had a really aspirational, this is where we want to get to.
And I think that is a really difficult thing in life to pull off, where you have a lot of conviction on the vision and a lot of clarity on what the first steps are in the milestones to get to that vision. So they're like, we want to build the rebound center, we're going to knock it out of the park with a little bit of space, we're going to build this service up, we're going to train people. It requires such a unique individual and the right conditions in that environment in order to move that forward, and I think that's part of this for the practices. Are you creating the environment and the conditions to allow people and ideas like that to propagate? Or are you actively discouraging those types of people and ideas from joining your practice?
Andy Roark:
Yeah. No, I think you're right and then that sort of encouragement. So it was funny, what I was talking to this person about, her question from me was, how do I streamline the process of getting our surgeries to make the recommendation for physical therapy and to educate the clients about what that looks like? How do I interface with that? So that every time we have a surgery go out, they get this information, they understand what we could do. And I was like, that's the level this person is thinking at is, we're here. We've got this service. It's growing. How do I continue to integrate it into what we're doing? And to have that coming from the technician level? That's amazing.
But the other part of it is, that would scare the hell out of a lot of practice owners. You know what I mean? A lot of people would be like, "Whoa, whoa, whoa. You're pushing hard here." This practice had not done that. They had listened to this person and supported and tried to work with her and figure out, okay, we see where you're going. How do we do this? And what does this look like? And they've got this video monitor in the waiting room that looks really good. It was a vertical one, so it's four feet tall, two feet wide, kind of cool. And they've got rehab videos that are playing in the waiting room, so when clients are in the waiting room, they're watching this stuff. But that was all technician driven. It was technician driven and owner facilitated and supported. As I say, it was impressive.
Adam Little:
Yeah. There's kind of an interesting parallel between startups and that experience where, oftentimes the people that are closest to the customer, the closest to the user when you're building something, they have such powerful insights because they can see what they're reacting to and how they're learning. And in practices, that's usually not the owner, it's usually not the manager, it's usually the front desk staff. So how are you empowering those people to have a meaningful voice and actually, more importantly, take that step further and take actions that are in the best interest of those individuals?
To your point about how do you kind of get that information in? I think a lot of times this is one of the biggest challenges for practices. They spend a lot of time on the setup of something, but they're not really thinking from the perspective of, an owner might need to know about this six or seven times. And if they only come in twice a year, that means that I need to tell them every single time that they're in, for three years in order to actually make that decision, plus the nature of their pets and their care and where they're at financially.
And so if you have a practice that's reluctant that first time to talk about rehab, they're never going to cross that threshold where they've hit somebody enough times to make that top of mind so you have to be creative. You have to say, is there ways that we can expose people to what we're offering, that isn't hanging on the recommendation of an individual face to face conversation. The videos are a great touch. Surfacing up those patient stories, the newsletters, all those things that are just maybe not where they make the decision, but they build a bit of a foundation that when that recommendation ultimately might be reinforced or come from the vet, they're like, "Huh, this isn't the first time I've heard about this. I saw those writing room videos. I saw that patient. I saw that cute thing on Facebook." You're just pulling that last push to get them over the edge as opposed to beginning it from a cold start which is really hard for practices in general, I find,
Andy Roark:
Oh, I completely agree. But the idea when you look at how crowded the media environment is and how much messaging pet owners receive from Google ads, on social media, from TV ads, from all these places. The idea that they're going to roll into the vet clinic, I'm going to see them once a year, I'm going to say this is what you need to do, and it's going to cut through all that noise. That's really hard.
I think we have so many things that we talk about exactly one time. A new puppy comes in and we talk about pet insurance, or we talk about dental care, or we talk about whatever it is. We talk about weight control and feeding a good diet. And then we're done and we don't talk about a diet again, and we don't talk about weight control, and we don't talk about dental health, and we don't talk about any of these things. And it's sort of like we know that if you want to get someone to commit to letting you clean their pet's teeth, they can't learn about dental cleanings the day that you recommend them. They really need to have heard this seven times before, probably in different ways, in conversations with the doctor, with the tech. They probably need to read something about it, see videos on what it is, get a newsletter. Just this multimodal education.
Adam Little:
I think the examples that you shared really amplify this problem which is that I feel like practices are really just receiving. They're like this is a new priority of the month, this is a new priority. There are so many things that now I'm expected to do which means that, what do I actually stand for? What's the one thing that people respond for me for?
And I think that the start doing thing I also encourage. Practices need to be polarizing in the sense that you need to have something that when a friend is talking to a friend, they're like where do you take your pet? I go to this clinic because of X. And really focus on that because otherwise you're swimming in a seat of priorities. All these topics are important for pet health, which means that none of them are important for pet health, because none of them are actually receiving the focus and attention they deserve.
And on the flip side, I think that people are going to gravitate towards businesses that carve out positions on things and for pets, I think that there's such an opportunity there to say we are great at this, we're going to make this a priority. It might mean that we're not the best vet for you, and that's okay. But as a result, the things that we're going to do, we're going to do very well. We're going to reinforce them and we're going to start to see the fruits of that labor. And that's why I think you're seeing some of these new practices come out with like membership models where they're like, we know that for us, as a clinic, we have a commitment to this client or to this patient over the lifetime of that pet. And we want to work with people that are going to make that commitment to us. So we have a business model and a care model that allows us to go deeper for your pet's needs, allows us to be more supportive and as a result, it means that we can't take on thousands of new clients. But for the clients that we do have, this is what we're going to do.
And the other thing too, is it gives permission to your staff to say no. And I think that's where things get really important where, if you stand for something and you create that culture, it allows your staff to confidently say, "This is what we're going to do and this is what we're not going to do" as opposed to, I think what's happening right now, where there's more than ever before, there's more to keep up and you're kind of like where are the priorities? Where is our focus?
Andy Roark:
Yeah. It's the all things to all people problem, right? The best ex the best example of this, just to validate your point here, I was working at this practice in Florida and I was working with one of their technicians and she was in charge of their marketing and she was trying to figure out sort of what the brand messaging of the practice would be. And it was a feline only practice and so I was talking to her and we were talking about their approach to low stress handling, and they were very into that.
And so we were talking and she was walking me through what appointments are like and I said, "Well, you know what happens when you have a stressful patient coming in, or a cat that you think might be high stress or high anxiety and stuff?" And she said, "Well, we have these calming packages that the owners come and pick up". And it's a towel and it's the Feliway and it's Gabapentin, or whatever it was. And I said to her, "What happens if the pet owner doesn't make time to come in and get that, or doesn't want to come in and get it?" And she said, "Well, then they're not a good client for our practice." Or they're not a good fit for our practice. And I remember that and I was like, man, they've got it. I can't believe we're talking about your brand message, you've got this nailed down.
Adam Little:
Exactly.
Andy Roark:
And it wasn't like we also do these other things, but they were like, no. We are a low stress practice and we want cats to be happy coming to the vet and if you're not on a board, then you're not the right client for us. And I thought not only is that a powerful message for attracting clients but Adam, isn't that the place you'd want to work?
Adam Little:
100%. In some ways it's this simple but powerful concept because you're just like there is no negotiation. This is how we treat our patients. And if you're a client, you're either going to be, wow, that's fantastic. I am anxious about my pet. My pet does get stressed. But if you're saying, well, my pet isn't like that, I don't care, then they're opting out, right? It's such a powerful thing to find those moments where you're like, no, this is who we are. And let's double down on that and make sure it's part of each interaction that we have.
And to your point about recruitment, these are the things that I think the next generation of veterinarians wants to hear, right? That's fantastic. Things that used to be optional, that are now required and now are almost baked into the DNA of the practice. Pain management is another one. There's a bunch of these medical things that you have saw. Well, maybe we'll do it, maybe we'll not, to it's required, to no, actually we have a really strong reaction when you go against what we believe is true. And I think that's a really powerful trend for practices to continue to explore.
Andy Roark:
Yeah. I completely agree. Picking your values, picking the thing that you stand for and saying these are our people and this is what we believe. Again, I don't think you can pick every aspect of medicine and say we stand strongly on all of these things. I think you need to figure out what you're really about.
Adam Little, thank you so much for being here, my friend. Where can people find you online? Where can they learn more about GoFetch?
Adam Little:
Yeah, so check out GoFetch.ca. They can reach me at Adam@GoFetch.ca or Twitter @exponentialvetand. I'm happy to connect with anybody.
Andy Roark:
Good. Thanks for being here.
Adam Little:
Thanks, man.
Andy Roark:
And that is our episode, that's what we got guys. I hope you enjoyed it. Dr. Adam Little is amazing. Taking time out of his busy GoFetch, running, iddy biddy baby raising schedule. I appreciate it. Anyway. I appreciate that guy. He's super fun to talk to.
Anyway, gang, if you enjoyed this, if you're watching a YouTube, hit that subscribe button. If you're listening on your podcast, go ahead and give us an honest review wherever you get your podcast from, it makes a big difference to me. So anyway, gang. Take care of yourselves. Be well, talk to you later. Bye.