We all tend to have a slightly glamorous vision of veterinary careers. We like to imagine ourselves changing the lives of every client, patient and stray animal that crosses our path every single day.
Then our careers begin and we are bombarded with the not-so-glamorous aspects: the medical records, inoperable tumors, anal gland explosions, crazy clients, long work hours, gossip, lack of sleep, joint pains, headaches, and realization that you just don't have enough strength to do it all. I believe that, as we get further into our careers, we will all need to follow these tips on what NOT to do in the veterinary industry if we want to survive (plus keep your sanity).
Do not:
1. Save every pet
I know we all want desperately to save every pet that comes our way. That desire is probably what got us started in veterinary medicine in the first place. However, it just takes watching an episode or two of a pet hoarding show to realize this nightmare could become your reality if you take responsibility for every stray and abandoned animal that crosses your path. Help those you absolutely can, but be brave enough to say "no".
2. Worry
Once you begin to worry about the day ahead, your surgeries, the sick pet you once lost under anesthesia, or your staff, you risk losing focus on what you can actually control. Worrying will get you nowhere.
3. Skip a vacation
We are tired, fatigued and stressed people. You need your beauty rest and a week of relaxation. Even if that means a stay-cation, sometimes you need a break.
4.
 

Get into the drama

Who honestly has time for petty drama? Pick your battles and ignore the rest. If things are getting out of hand, go to your boss and not your co-worker.
 

5. Eat all the donuts
Who can resist all the scrumptious treats our clients drop off? Unfortunately, if you indulge in every one, you might notice your waistline gradually (and continuously) expanding. Treat your body well and it will continue to hold up for years to come.
6. Bring your baggage
Whether you are affected by your work life or home life, you need to leave your baggage at the door.
 

7. Take your boss for granted
Most of the time, your boss is wearing many hats. This person may be trying to manage, lead, own a clinic and fit being a veterinarian in somewhere as well. Don't take it for granted that he or she juggles these duties all day, every day. Cut 'em some slack.
8. Pass up a veterinary convention
Veterinary conferences or conventions are a ton of fun. They are usually packed with exciting lectures, contests, and concerts; and who can resist the freebies in the exhibit hall? There are new things to learn and new inventions to discover. It can gel to become some fantastic time away from the clinic.
9. Judge pet owners
You never know who your clients truly are. You cannot judge them based on their appearance or initial attitude. The old adage holds true here; never judge a book by its cover!
10. Forget about your support staff
The support staff (assistants, technicians, receptionists and kennel staff) is the heart of your clinic. The moment you take them for granted is the moment your clinic gets crushed with gossip, turnover and turmoil.
11. Tell distant relatives and acquaintances your profession
 Unless you want late-night texts and phone calls about hairballs and fleas, it would be wise to not broadcast your profession. Don't you get enough questions from paying clients?
12. Join social media groups for dog breeders
Do you really want to have an aneurysm reading all the crazy things rogue breeders are up to? You cannot fix the world and you should probably never join one of these groups unless you want to make it to an early grave. Just trust me on this; you will not win this battle!
The veterinary industry is full of stressors, but they can easily be managed if you know what NOT to do. Take some of the stress out and choose your battles wisely if you want to survive. 
The views and opinions expressed in this article are those of the author and do not necessarily reflect the position of the DrAndyRoark.com editorial team.
---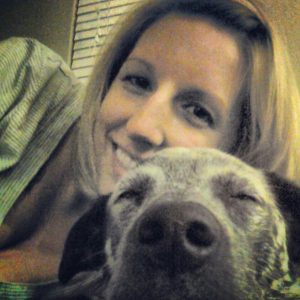 ABOUT THE AUTHOR
Jada Lewis, CVT – Originally from Wisconsin, but now residing in Glendale, AZ., Jada has been a CVT since 2008. She enjoys writing blogs and helping clinics provide better patient care with Smart Flow. You can check out more of her blogs at http://blog.smartflowsheet.com.