It just happened again. The little head-shaped silhouette in the top left corner of my Facebook page lit up, and a wonderful pet owner I recently helped reached out to be my online friend.
I have seen Mrs. Morgan a half dozen times in the last six months, and she is delightful. She has two English Springer Spaniels and a rabbit named Professor Snacks. (That name alone earns her huge points with me.) She seems like one of the sweetest people anyone could meet, and I'd love to be connected to her and her pets.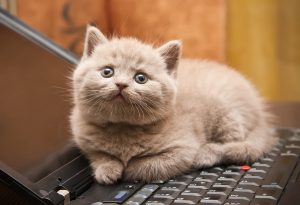 But just before I click the button to accept her as a Facebook connection, a surge of worry shoots through me. I think of how she might respond to some of the things I post on Facebook to friends and family. Will she be offended by reports of my parenting blunders, profanities in any of the articles I share or flippant comments about hard days at work? What will she think when she realizes that being a veterinarian is only a part (albeit a significant part) of who I am as a person?
What if there are things about her I don't want to know? What if she tries to change my religion, sell me cosmetics or criticize me for activities that take me away from the clinic? What if she expects me to be on call for pet questions, comments and emergency care 24/7?
Originally Published: Vetstreet.com – May 9, 2013