Some of you may have read a recent article I wrote "Four Reasons Techs Are Leaving the Field." If you haven't, I'll give you the cliff notes version: Underutilization, low pay, compassion fatigue and toxic teammates and work environment are huge contributors to technicians deciding to find another field to work in. That article seemed to resonate with so many people in veterinary medicine. The comments showed example after example of how these factors had forced them to change clinics or leave the field.
I run a Facebook group called Veterinary Support Staff Unleashed. We are rapidly approaching 4,000 members, and I thought that this group which is comprised of veterinary technicians, veterinary assistants, receptionists and kennel staff would be a good forum to frame my next question. What makes you stay in veterinary medicine? We heard why technicians are leaving. Now I want to know what makes us stay:
"Everyone matters at our clinic and our doctors make that known. They also work hard to make sure that our practice is judgment free. That means not judging clients or each other. We truly work to give clients the best care and service. As well as building each other up. They are also great about educating staff and helping guide us in the best patient care. We really have a family atmosphere which really emphasizes our commitment to being a team and working together,"-Carly Raquel Hughes
"I have been lucky enough to have been at my hospital for 18 years. That is not just work. It is family. We have ups and downs but at the end of the day are always there for each other. The animals and patient care are a bonus because the foundation is where it all starts." – Becca Willard Wilson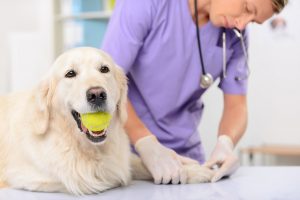 "I stay because my employer values and utilizes my skills. He provides reasonable work hours, adequate time off and he is very generous. He enjoys discussing new methods, research/studies and is comfortable reassessing standard operating procedures. He is 100% continuing education."- Tiana Hibpshman
"I have great benefits and phenomenal opportunities. That's why I stayed."- Jamie Holms
"I stay because this is my passion, in my heart I know that this is what I am supposed to be doing! Being the voice of those who cannot speak for themselves, nursing them back to health, making them feel comfortable when they are scared and sick. I can't imagine ever wanting to do anything else. It's not just what I do, it's who I am."– Sydney Faith Legg
"I stay because this is my calling. I stay because my team is amazing. I stay for the wins and I stay for the losses. I stay for the clients who need someone to talk them through or have a shoulder to cry on. I stay for the knowledge that I have affected someone's life no matter the species or the outcome."- Elise Ritter
"I have left this industry several times and have always come back. I love the challenge. I love testing myself every single day. I just straight up love medicine…..animal medicine in particular. It is in my bones and I have and will continue to endure any abuse, lack of pay, shitty hours and emotional turmoil to be a part of it!"-Holly Keesling
You may notice a consistent theme here. Most of these answers were based on how our profession made us feel. It wasn't based on employee benefits, wages or a solid 401K plan. Although these things will definitely sweeten the deal, at the end of the day we want to feel good about what we do and where we work. One of the best reasons we stay was given by a student in a veterinary technology program. I believe that to move forward as a community we truly have to listen to the voices of our future to find our answers. So in closing this final comment sums up why so many of us, me included stay in this field. Thank you for all of you warriors who continue to make this profession better every single day!
"We are strong. Every person who holds every job in this field is STRONG. We feel every moment of sadness, each stab of grief, and we are strong for those who cannot be strong in that moment. We are the faces they remember in one of the worst moments of their lives, and we make those faces ones of compassion and strength, so they can allow themselves to break down, because they need to. We remember every moment of their grief and compare it to every moment of our own. We go home and hug our babies and fur babies closer because we know the horrors of tragedy. And we go back and do it the next day."
"I'm going to school to be a vet tech because I don't just want to be on the human side of this field, I want to be on all sides. I want to be the one who tries everything to save a life, and I want to work with the humans, too, to teach them and listen to them and help them make the most of their pet's lives before that rainbow bridge. And I want to make the passage a little easier to bear, even if it's just with my face and a kind word. It's been a slow journey through school for me, trying to make time for my son, myself, work, and school. But to end it with a career in which even the worst days make me want to be even better? That's priceless, and that makes me want to stay."- Peggy Jean Douglas
The views and opinions expressed in this article are those of the author and do not necessarily reflect the position of the

DrAndyRoark.com

editorial team.
---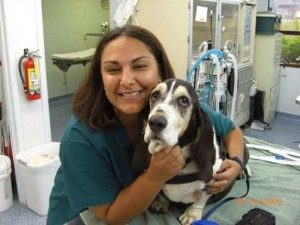 ABOUT THE AUTHOR
Jade is a licensed technician of 9 years who lives in Port Orchard, Washington. She enjoys emergency and critical cases, dentistry and creating a bond with her clients and team. During her off time she is busy keeping up with her two crazy Basenjis!