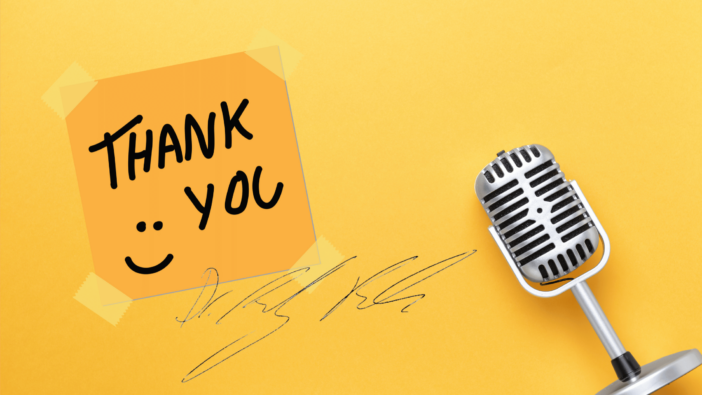 The Cone of Shame Veterinary Podcast Hits 1 Million Plays
The first episode of the Cone of Shame Veterinary Podcast was a Skype call with my friend Dr. Sarah Boston. She had written an article about "Emotional Blackmail" that really spoke to me, and I decided I wanted to talk to her about it. I had some questions and thought the concept she was describing might manifest in ways her article didn't discuss.
We published the podcast in October of 2019… and then I didn't publish anything else for two months. In truth, I was trying to get my head around what I could talk about that others would find interesting. I ultimately decided I could ask smart clinicians how they would handle cases I was seeing in practice so even if the podcast bombed I would get grade-A coaching on how to be a better doctor. It seemed like a no-lose situation.
The Cone of Shame originally started as a YouTube show back in 2015. I tricked out my basement into a film studio and started making videos for pet owners. My grand plan was to share these YouTube videos with my rapidly swelling Facebook audience and grow the show into something that would be fun for pet owners and easily referenced by busy vet professionals who wanted to give their clients some educational resources.
Well, things didn't go as I'd hoped. Right before I launched the YouTube show, Facebook and YouTube got into a huge fight, and Mark Zuckerberg declared that Facebook would be "deprioritizing" links to YouTube in its news feed. When I posted a link on Facebook to the first Cone of Shame episode, it tanked.
I did get some people to watch the show (and a few videos have around a half million views), but it was a battle to get subscribers and took way more time, energy, and money than I anticipated. I also felt fully committed to the show and had hired a videographer/producer, so giving up on it felt like a real failure. It was an invaluable (but painful) learning experience.
My bruises from the YouTube show were a big reason I was so hesitant to commit to trying the podcast, which felt similar in a lot of ways (including, of course, the name). Still, I had greatly enjoyed working with Stephanie Goss on the Uncharted Veterinary Podcast over the previous year and finally built up the courage to give the Cone of Shame Podcast a shot.

I saw the statistics a few days ago, and have just been in awe since then. So many people have told me that they listen to the podcast or that a particular episode spoke to them, but I have never really thought much about how many people are tuning in.
I just want to say THANK YOU to everyone who has checked out the podcast, sent an episode to a friend, or given me a word of encouragement to keep going with it. You all are wonderful and I appreciate your time more than you know.
I like to tell myself that I would make this podcast even if no one listened, just because I love it, but I don't know if that's true. At some level, I have always needed to feel like the work I take on makes a difference and that I'm helping my colleagues. Without you all showing up, I suspect I would have set this project aside, and my life would be a little less rich without it.
Thank you. Thank you for your time and encouragement. Thank you for the wonderful and meaningful work you do, and for allowing me to cheer you on and try to support you.
Sincerely,
Andy
Cone of Shame Episodes That Topped The Charts:
EPISODE 122: IS THERE REALLY A BLACK MARKET CURE FOR FIP?
EPISODE 96: THE RISE OF VEG – IS THIS THE FUTURE OF EMERGENCY PRACTICE?
EPISODE 99: ARE VET NURSE PRACTITIONERS COMING TO VET MEDICINE?
EPISODE 104: THE TROOPS ARE TIRED – WHY ARE WE RUNNING THIS MARATHON LIKE IT'S A SPRINT?
EPISODE 118: DO I PULL IT? DO I LEAVE IT? (HDYTT)
Stay up to date with the latest Cone of Shame Podcast episodes here.