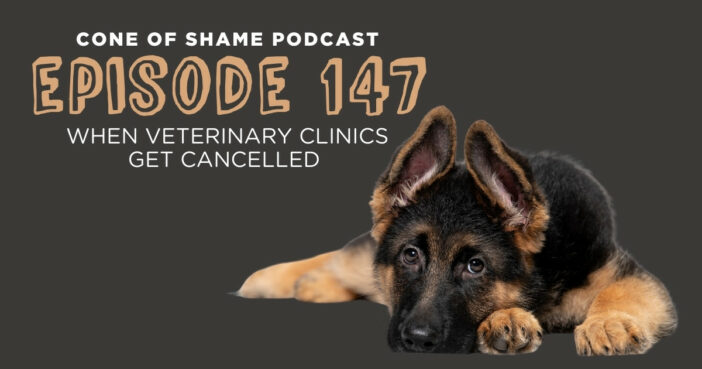 What's it like to have your clinic torn apart online? When thousands of phone calls roll in telling you that you're awful, what impact does that have on the staff and how do you handle it? Do you respond? What if that just makes things worse?
This week, Dr. Andy Roark is joined by Dr. Meghan Vaught and Sarah Mills from the Maine Veterinary Medical Center. Last month, their clinic found itself on news channels across the country and the front page of reddit. What followed was a harrowing experience no one should have to go through. Along with it, however, can an outpouring of support from clients and the veterinary community as a whole.
Since the incident, Sarah and Dr. Vaught have dedicated their time and energy to raising awareness of the impact that public shaming and "cancel" events can have on veterinary teams, and to creating resources to help others who may end up defending themselves against online retribution.
You can also listen to this episode on Apple Podcasts, Google Podcasts, Soundcloud, YouTube or wherever you get your podcasts!
---
LINKS
Not One More Vet: https://www.nomv.org/
AVMA Online Reputation Management and Cyberbullying: https://www.avma.org/resources-tools/practice-management/reputation
WORKSHOP: Managing A Negative Team Member: https://unchartedvet.com/product/managing-a-negative-team-member/
NEW Dr. Andy Roark Exam Room Communication Tool Box Course:
https://drandyroark.com/store/
What's on my Scrubs?! Card Game: https://drandyroark.com/training-tools/
Dr. Andy Roark Swag: drandyroark.com/shop
All Links: linktr.ee/DrAndyRoark
---
ABOUT OUR GUEST

Dr. Meghan Vaught obtained her doctorate from St. George University in May 2013 after completing her clinical rotations at the University of Pennsylvania. In June 2014, she completed a small animal rotating internship at Tufts Veterinary Emergency Treatment and Specialties hospital. Dr. Vaught completed a three-year Emergency and Critical Care Residency at Cummings School of Veterinary Medicine at Tufts University in 2017. Later that year, she earned board certification as a Diplomate of the American College of Veterinary Emergency and Critical Care.
Dr. Vaught's clinical and research interests include but are not limited to respiratory disease/mechanical ventilation, sepsis, polytrauma and severe acid/base or electrolyte disorders. Dr Vaught's priority is to provide the highest quality of care and medicine to each patient and their family. In her free time, Dr. Vaught enjoys spending time with her husband, their young daughter, and their cat.
Sarah Mills has spent her career advocating for accessible wellness care. She is passionate about animal health and helping all pets live their best lives filled with treats, naps in the sun and zoomies. Sarah spent nearly a decade as one of the founding members of Vets First Choice (now Covetrus) before joining the FidoCure mission to bring personalized medicine to dogs with cancer. Her time has been spent in sales, marketing and serving veterinarians.
Sarah holds a BS in psychology from Simmons University and was trained by the Disney Institute in Quality Service. She shares her little farmhouse in Cumberland Center, Maine, with 3 teenagers, a Goldendoodle named Ted, and a smallish bunny.
---
EPISODE TRANSCRIPT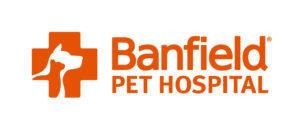 This podcast transcript is made possible thanks to a generous gift from Banfield Pet Hospital, which is striving to increase accessibility and inclusivity across the veterinary profession Click Here to learn more about Equity, Inclusion & Diversity at Banfield.
Andy Roark:
Welcome everybody to the Cone of Shame Veterinary Podcast. I am your host, Dr. Andy Roark. Guys, we have a good episode today. It is a timely episode. I am talking to Dr. Meg Vaught and Sarah Mills from the Main Veterinary Medical Center, which you may recognize from a recent ER, social media disaster.
Andy Roark:
These guys have been through the ringer of public shaming, canceled culture aimed at veterinarians. They have a lot of perspective right now on cyber bullying. Their staff was really put through a lot. There were death threats, things like that for their hospital.
Andy Roark:
I think that this is something that happens more than we like to admit to veterinarians and veterinary hospitals. And I think that hearing their story is really interesting. And I think it's valuable for people to recognize that this can happen. It happens to veterinarians. You don't do anything wrong and who are just trying their best.
Andy Roark:
And one's a monster here. As far as the pet owners, or the staff, or anything. We deal with emotional crisis and we live in a world where people online can be keyboard warriors and not really forgive, or even try to understand the whole story before they react.
Andy Roark:
And so, anyway, this is super timely, super topical. It is a sad story, but there's hope at the end. And I hope that sharing this with everybody is going to, maybe help some practices out that have to deal with PR nightmares. And that we'll also give maybe some pet owners, some perspective on what it looks like from the veterinary inside, when you hear a story that breaks on the news or on the media that paints them in a negative light. So, anyway, guys, let's get into this episode.
Kelsey Beth Carpenter:
(singing) This is your show. We're glad you're here. We want to help you in your veterinary career. Welcome to the Cone of Shame with Dr. Andy Roark.
Andy Roark:
Welcome to the podcast Dr. Megan Vaught and Sarah Mills. How are you guys doing?
Megan Vaught:
We're great. How are you?
Andy Roark:
I'm doing really well. I'm glad to be able to talk to you. For those who don't know you, Dr. Vaught, you are an Emergency Critical Care Specialist. You are the ECC Service Director at Main Vet Medical Center. And you were the doctor on the case of a recent ER nightmare that you guys got to deal with. Sarah, you are the Director of Marketing and Communications at Rare Breed or at Main Vet Med Center specifically?
Sarah Mills:
At Rare Breed. But since they're part of our group, then also at Main…
Andy Roark:
Gotcha. Perfect. Thank you, guys, both for being here. We met just about two weeks ago in the worst of circumstances when Main Vet Medical Center was really, being publicly shamed. I think is probably, the best way to say it from a social media standpoint. You guys had that nightmare situation where the members of the public reacted to a case that you saw in an over the top way, culminating in death threats for you and the staff, and just a general horrible nightmare experience.
Andy Roark:
And Meg, you reached out to me and said, "Hey, we're going through this and coming out the other side. And we don't want other people to have to experience this. We want to see what we can do to address this in the future and see what's possible." And you guys were already working on things to try to help other practices that might have experiences like this in the future.
Andy Roark:
And I just, I think what you're doing is wonderful. I want to be super supportive because this is something I've seen in the past many, many times. And I've reached out to some practices that have been through it to try to give them some support as you weather these storms.
Andy Roark:
But I thought that having you here to talk would be, one, I think it'd be informative for people. But two, these types of things happen. I think they're going to continue to happen in that medicine. And I want people to know that they're not alone in the world.
Andy Roark:
And so, I think sometimes, by sharing experiences, we can help people. We can help people later on say, "Oh, well, I'm not the only one. This has happened to others. And they turned out okay."
Megan Vaught:
Right. For sure. Yeah, thank you so much for having us. And it is so important to take our experience. And hopefully, no one has to go through it again. But we know it happens so often, unfortunately, and hopefully, not to this extent, but to share what we have learned through this terrible episode and try to shift it into something better.
Andy Roark:
Yeah, I agree. I think that is a worthy goal and that's what we're going to go for. So, why don't you guys start. I'm going to just open up to you with this very broad question for anyone who is not familiar, what happened? What are we talking about?
Megan Vaught:
Yeah. So, we recently, had a case here of a dog who unfortunately needed emergency surgery. And unfortunately, wasn't able to be done with his pet parents. We went through a lot of steps to try to get the best care that we could for him and keep him with his family. And ultimately, certainly, things were progressing. His overall state was progressing, and what he was going through in those moments.
Megan Vaught:
And so, we were posed with the question, as I think a lot of veterinarians are as well as the veterinary support staff of euthanasia. And there isn't always the option to have a surrender, but that was thankfully, an option for us as well as something that the family was open to.
Megan Vaught:
And so, we did look at those options together as a team. They did elect to move forward with surrendering it to another individual. And then, the dog, thankfully, did have the procedure that he needed to have to continue to recover and heal from what was going on.
Andy Roark:
One of the reasons that I was really struck by this, and I've been thinking a lot about it and about you guys is, how common this is. And I'm just going to go ahead and own it and say, it was just a couple of weeks ago. And I had a case came in and a dog that was hit by a car and its front leg was run over. And it had a fractured radius and ulna. And the owner did not have the resources to do the surgery. And then, you're looking at this 9-month-old dog and going, "What do we do here?"
Andy Roark:
And so, we had that conversation. And the owner made it easy for me because she said to me, "I don't really want this dog." She said, "Someone gave me this dog and I didn't want the dog." And then, I said, "Well, then, why don't you surrender the dog? And I can find someone else who will pay for the surgery and do it."
Andy Roark:
And so, I had just gone through that exact case into some level that you guys went through a couple of weeks ahead of time. And so, I think that's one of the most important things in this conversation is, having a change of ownership. It is a tool in our toolbox to get pets care when finances are not available. And it has been for generations. It has always been, "Hey, you can't afford this. I don't want to put the dog down. You don't want the dog to be put down. Can we find someone else who would take this path?"
Andy Roark:
Now, I think that's an interesting ethical conversation. We've all wrestled with that. But it has been fairly commonplace in our profession of this is a way to get care. What are the things I think is important about your position, kind of this story, without getting too much into this specific details for obvious reasons, you guys, this was not, and we should be clear. This was not the case where the vet says, "We'll take the dog and we'll give it to one of our staff members."
Andy Roark:
This was a thing where you had someone else who said, "I will pay for this significant surgery and take this pet." And I really, think that's important to note. In the past, I have very much wrestled with the trick that I've seen many vets do, where they say, "Okay, you can't afford this. Well, just give us the dog. And then, I'll give it to one of the staff." And the pet owner understandably says, "If you're just going to give the dog, if you're going to do the surgery for free and give the dog to someone, why don't you give it back to me who loves it and wants it."
Megan Vaught:
Exactly.
Andy Roark:
And I just want to make the point very much. That was not the position you guys were in. You had someone else who said, "I will pay for this, but it will be change of ownership."
Sarah Mills:
Yup, exactly.
Andy Roark:
And so, yeah. So, okay. So, that's how all of this sets up and we have another person, another party who's going to come in and pay for ownership. The pet owner went through, signed over all the paperwork and said, "We're going to do this, and most important to us that we get this surgery done." And I also want to be clear here, because I think this is an important part of the case as well. We're not talking about a $900 surgery.
Megan Vaught:
No.
Andy Roark:
We're talking about, about a five-figure surgery, correct?
Megan Vaught:
Yeah. I mean, at a baseline, based on his injuries, I mean, he had a septic abdomen and a pyothorax and penetrating form material. He was going to need to very easily be a $10,000 at the minimum and a long recovery based on what his injuries were. And then, depending on the extent or the progression there, certainly, we never know like what those complications could look like from underlying sepsis.
Andy Roark:
Yeah. And so, I always think it's important in these conversations, when we start to unpack this is, to give some empathy to the pet owner.
Megan Vaught:
Of course.
Andy Roark:
You know what I mean? And say, "Hey, most of us don't have 10 grand in a savings account that we can just bust out. And we know that most pets don't have pet insurance that like, less than 1% does. And so, I think most of us can at least be understandable and say, "Oh, my gosh, what a horrible situation to be in, when you say, I want to do this, I care about this pet. I don't have $10,000 minimum that I can just spend on this."
Andy Roark:
And what a horrible upsetting experience for that person. And I just think that's important to put on the table and say, "I think that we can all empathize with that." And so, what happens next is what I think I want to unpack really, and start to think about what does this mean for vet medicine?
Andy Roark:
And so, it sounds like everything is often going as play end. And there, you guys, it sounds to me that when you and I originally talked about it, you dotted all your eyes, you crossed all your Ts, you had a contract that said, "Hey, this is what's going to happen," everyone understands, there was very clear expectations. And so, you went through the work, you signed the contracts, you made the transfers, you do the surgery, which honestly, Meg, did you do the surgery?
Megan Vaught:
I did not. No.
Andy Roark:
Okay. So, it prompts to that person, because the septic abdomen, pyothorax just nasty, nasty, horrible thing. And they got a good outcome, which was great. And not at all guaranteed going in. So, successful surgery, but thin things started to go sideways. So, tell me about how that went down.
Megan Vaught:
Yeah. So, like you said, ultimately, the goal of him having a happy and healthy life, he was recovering very well, all of those pieces are super important. Obviously, the family's goal, our goal. And so, that's where we were hoping it was going to stay.
Megan Vaught:
Unfortunately, one of the area networks picked up a very one-sided news story, which then very quickly went viral all-over social media and the news, and whatnot, which led to a lot of backlash to the hospital. We had thousands and thousands of phone calls that were threatening and harassing on a single afternoon, which led us to shutting down our phone systems and being creative about how we could still continue to provide the very best care for the patients and clients that do truly, still need to be seen in those moments, while also trying to support each other in this crisis.
Andy Roark:
Yeah, okay. So, to put this in perspective, because this is what really blew my mind. You told me you had 3,200 phone calls in one day. I don't even know what that looks like. So, tell me that, like honestly, like at the front desk, what did that look like? I mean, just the phones, just as soon as they were hung up, they would ring again, all the lines blown up all day? What does that look like?
Megan Vaught:
Yeah. So, and this was mostly started like midday. So, it's really, only like in a half a day, but we normally have 10 phone lines. They were running faster than you could pick them up. There were botted phone calls. So, I've never really had experience with that prior to this, but it's programmed to dial as soon as it's hung up. And it just keeps dialing, which is crazy.
Megan Vaught:
There's always another person on the other side of the call, but it just kept continuing. And really, the lobby and our client care area, our reception, and the very front of our hospital looked like probably, the best concert you've ever been in with the entire staff there to help support and facilitate the movements that we needed to do, which was both get the actual patients that were here in the parking lot, the care that they needed, as well as to support the client care team, who has to listen to all of this negativity, to be able to take a step back and spread out all of that a little bit, so that we could tease out the calls that truly needed to come through.
Andy Roark:
How did you do that? How did you separate the actual client's calling saying, "I need a medication refill, my pug needs his nails trimmed." And you're separating that from 3,000 angry phone calls from people who found you on the internet. How do you do that?
Megan Vaught:
Yeah, we had to pick up every single phone call. Eventually…
Andy Roark:
Oh, my God.
Megan Vaught:
… we turned our phone straight to voicemail, and had to be very creative about how can we have clients tell us that they're here and need care, which we had to be a little bit creative about and didn't want to put on social media, the solution. So, that wasn't also getting bogged down.
Andy Roark:
Yeah.
Megan Vaught:
But we did certainly, have to pick up those calls for many hours until we finally just said, "We have to go to voicemail." And then, we still have to listen to those voicemails to find the clients that do need their refill, or have a question from a recent discharge.
Andy Roark:
Oh, my gosh. What was the situation like in the building? Were clients there going on just like normal? Were there picketers? Were there people who actually, showed up to make life hard in person or was this a 100% a virtual outside the building thing?
Megan Vaught:
I would say, it was very much mostly, virtual and outside and phone calls and that thing…
Andy Roark:
That makes me feel good.
Megan Vaught:
… and keyboard warrior.
Andy Roark:
Yeah.
Megan Vaught:
There were many, very specific threats, unfortunately. So, we did have local police department, 24 hours a day here at the hospital for about 10 days. We did have normal movement and normal clients arriving. We're currently still, curbside. So, we had people coming up, whether they're there for a specialty appointment or through the emergency room.
Megan Vaught:
So, those processes were still happening as normal. There were a few people who had just like coincidentally seen it on social media or on the news while they're sitting in the parking lot and asked questions. But a lot of our truly wonderful clients and patients was just an outpouring of support even in those actual moments.
Andy Roark:
So, tell me about that. What did it look like? What did the clients do? Yeah, what did the support of clients do exactly? And then, how was that received by the staff?
Megan Vaught:
I think it was a refresh when things were a little bit more shifting that there were a few positive things coming through. But certainly, those were drowned out by the thousands of negative things initially. But some clients just wrote emails and to say, "Hey, you have always treated my dog wonderful, or I only have my dog because of this particular case, or doctor."
Megan Vaught:
So, I think that was really uplifting for a lot of the team, regardless of what their role was, which was really important. I do find also, I don't know if it's coincidental or not, but clients were very patient and very kind that whole week that the ER could have been very backed up, but everyone was super appreciative that people… Because we never closed. We were always here to be able to still get that the care that they needed.
Andy Roark:
Wow. That does make me feel good. I think, I really like and want to believe that when these things happen. It is this outside keyboard warrior existential thing and your actual clients tend to know better. And the experience you have with face-to-face people who come in and see that you're a human being, that tends to be different.
Andy Roark:
So, I feel a little bit validated in having that belief, and that makes me feel good. How long was the onslaught really going on? So, this was, I said, you've got this day and you've got 3,000 people to call. Did that last for a day? Did it last for five days? Kind of just general before it started to taper off and people seemed to lose their enthusiasm for just being horrible to a stranger.
Megan Vaught:
Yeah, I would say probably, about 24 hours. We were on voicemail after a couple of… Probably, five to six hours we went to voicemail. It really did, the volume tapered off after that 24-hour period. We still were getting some intermittent calls for probably, about a week.
Andy Roark:
Yeah.
Megan Vaught:
But not to the volume as that we had initially.
Andy Roark:
Okay. That's good. Hey, everybody, I just want to jump in real quick with a couple of updates. Gang, before I do though, I got to get a shoutout, I got to get some love to Banfield Pet Hospital. Guys, they have stepped up and supported us in getting transcripts for both this podcast and the Cone of Shame Veterinary Podcast, which is the other podcast that I host, they do it to increase accessibility and inclusion in our profession that is a big point for them right now.
Andy Roark:
It's something that they are doing for our whole profession industry. And they stepped up and put their money where their mouth was and said, "How can we help you?" And I said, "Hey, this is a thing that people have asked for." And it's a big lift for us. And Banfield said, "We got you, buddy." And they have made this happen.
Andy Roark:
So, if you want transcripts for our podcast, we got them. Head over to unchartedvet.com. You can see all of our podcasts, and you can see transcripts for those. Feel free to share them, help us get the word out. But I just got to give some love to Banfield because they didn't have to do that, but they did. And it is awesome. So, thanks to them.
Andy Roark:
Over on the Uncharted Veterinary Conference side of the house, guys, we have a workshop coming up on July the 13th with my friend, Brett Canfield. If you don't know Brett, you're missing out. He is awesome. He is such a fun, interesting person. He has great insights on what motivates people in the psychology of management.
Andy Roark:
And he is doing a workshop on managing a negative team member. I know none of you guys work with a negative team member. I know you don't have anyone in your practice, who's good at their job, but their attitude leaves something to be desired. And you would like to coach that person or work with that person or motivate that person or try to get a change in that behavior to get that negativity turned around, just to make the person more successful in your practice.
Andy Roark:
Guys, this workshop is open to everybody. It is free to Uncharted members. If you don't have your Uncharted membership yet, you should really think about that. It is $99 to the public. I put a link in the show note, or you can head over to unchartedvet.com and see all of our workshops coming up.
Andy Roark:
But that is on July the 13th with Brett Canfield. Don't want to miss that on the Uncharted Veterinary Podcast, which is the other podcast I do with Stephanie Goss. We are talking about help. My practice doesn't write up soaps. We got a letter in our mail bag from somebody who went to a practice and they like it. But that doctors don't write up medical records. What is this person going to do? Is this a deal breaker? Do we leave? Do we say something? What do we say? That's what's happened on my Uncharted podcast.
Andy Roark:
Last but not the least, if you have not grabbed the copy of my new training course, it is the on-demand course, you can find in the store at drandyroark.com. It is my exam room toolkit course. It is 17 tips, tools and hacks for you to train your staff or yourself on how to work effectively in the exam room. How to enjoy being in the exam room, how to set clear expectations, how to manage the clients that are there and how to get the best patient care done for those patients who walk through your door.
Andy Roark:
Guys, head over there and check it out. It is on demand course. You can get it whenever you like. It is made to be done with teams, but individuals can 100% go through it as well. I hope you'll check it out. Let's get back into this episode.
Andy Roark:
Tell me about other veterinary professionals reaching out. You guys heard from other people in the profession, correct?
Megan Vaught:
We, yeah, the outpouring of love and support from everywhere around the world is really, really wonderful. And I think really, what helped everyone get through this. So, just a huge thank you to anyone and everyone who's out there. Our walls currently, are like smattered with all of the cards that we received. There were donuts delivered from Michigan. There was so much love and support coming even from around the globe. Nevermind just the country. So, it was wonderful.
Andy Roark:
Yeah, that's amazing. What's it like managing the staff through something like this? What was their experience? I'm talking about your technician, your assistant. And we can talk about the front desk as well. I know everybody was helping pick up phone calls. But yeah, help me get my head around that. What was it like to keep people going during a time like this?
Megan Vaught:
Yeah, I think certainly, there's a lot of anxiety because the world is tricky nowadays. The threat actually, might hold weight. And I think that that is a hard thing to manage in the moment or to process mentally, but they did truly rally to say, we need to be here for the patients that need us.
Megan Vaught:
Here in Maine, we don't have 30 emergency rooms around the area. There's often one other major resource for patients that need care or specialty care. So, I think it is, and was really, important that we are always present for those that need us. And that's really, where they stuck into, which was great to just be there and be present for the patients that we need and to rally together as a group. That we're pretty great.
Megan Vaught:
They're doing some great things every day and that's something to be proud of. We know what our goal was, and that what our mission was to help that dog as well as all of our patients. And to try to just stay in that mind frame rather than get into the negativity.
Andy Roark:
Did you have anybody who just said, "I don't feel safe coming in to work?"
Megan Vaught:
Yeah. Unfortunately, we did have a couple people who elected to stay home or whatnot.
Andy Roark:
Yeah.
Megan Vaught:
Thankfully, like I said, the surrounding police departments were great with their presence, which I think really did help people, just that we always had added support.
Andy Roark:
Yeah, I think that that would have an impression on me if I was going in there. So, I think that that's wonderful that they were willing to do that. So, you've gone through this experience and it was pretty awful. Talk to me about resources that you used, support that you got, what was helpful to you guys in keeping your spirits up, first of all, but also just navigating the situation that was going on?
Andy Roark:
Because guys, we don't get any training in social media, cyber bullying attacks. How was that experience? I'm sure that you probably didn't have, "Oh, I have a long history of dealing with this." No, I don't think most of do. Talk to me of picking up those skills on the fly?
Megan Vaught:
Yeah, it's tricky. I would say, having personally been through it and I'm sure there are plenty of people who are not as lucky as I am to have someone like Sarah Mills here, but having those resources. And I think truly, you said it earlier that you're not alone. It is very isolating, even though there's tons of people around you to be the point person for what you thought was doing, the very best thing that you could for that pet. And that's really tricky.
Megan Vaught:
And so, I think knowing that you're not alone. There is a great profession out there and everyone has your back and truly sees what you're doing. And what is the important pieces to this story. But knowing, because I certainly didn't, knowing that there are great resources out there with NOMV and AVMA and having some of these cyber bullying, task force and resources out there, we are working very closely with NOMV to truly make a crisis folder for further resources in cyber bullying.
Megan Vaught:
And I certainly, have Sarah talk a little bit more about that. But I think for me too, one of the really important pieces is to try to bring humanity back into veterinary medicine. Like you said, the clients that are there in person know that you are a person, that you are here. And it's so easy to go behind a screen or a keyboard or a phone call.
Megan Vaught:
And it's not, we're not remembering that, yes, we're a veterinarian or a technician or someone who works in client care, but we all are people who care very much about the medicine that we're providing and the patients that we want to partner with these families to do truly what we all started out to do.
Andy Roark:
Yeah, I've never had an experience at all, like what you guys went through. But I have been unpopular on the internet in Times and I will tell you, it feels terrible. And it is hard to explain to someone who has not been through it because they go, "Oh, well you just ignore those people." They call and you know that, you can blow them off. And I go, "Man, when it's someone coming after you and you feel that your reputation and all the things that you have done in the past are being destroyed and just disregarded, and that you've worked so hard to be helpful and to have that just, absolutely crapped on. It makes you feel so terrible."
Andy Roark:
And the comment I made to another doctor when I was first looking at this, I'll just tell you, it was no good deed goes unpunished, and you just feel so bad. And you feel like if I hadn't tried to help, if I hadn't pushed so hard, I wouldn't have to deal with any of this. And like, that is just this extra kick in the gut that I just think it just, "Oh." Anyway, I know it's so, so tough.
Andy Roark:
And so, that's why I think it's so great that you guys are talking about this, just to let people know. Because man, it feels so isolating to have what feels like a hoard of people. And it's actually, six people, not about… My case is actually, six people supporting each other and telling me I'm terrible.
Andy Roark:
But man, it's hard, if you haven't been through it, you don't realize how, like what caveman instincts take over as far as like, "Oh, my gosh, I'm going to be destroyed, and this is the end." And so, yeah, I think it's wonderful that you guys are doing this. Have you made any changes having gone through this? I'm just curious. Anytime I would have a situation like this, I'd always go and say, "What am I going to do differently next time? Or what changes would I make in the future?" And so, for those of us looking from the outside, were there things that afterwards you were like, "Yeah, I would do this differently next time?"
Megan Vaught:
I think, no, and I think we've certainly chatted as a group, as far as continuing to work really closely with our rescues and shelters in the area and what are those payment resources that we can use? Or how can we have a better conversation about pet insurance and things like that? So, that it's more about preventing and preparing, rather than the scramble in the end.
Megan Vaught:
Because certainly, we don't want anyone to have to be in this situation. But emergencies come up and as we both know; routine medical care can be expensive. And so, how can we look to doing that a little bit differently, so that we can have better pet parent education and community knowledge for what the value and the true cost of veterinary medicine is.
Andy Roark:
If you could go back right now, and give yourself one piece of advice, right when the phone started to ring, like it's lunchtime, but you're like, "Boy, it's been a quiet day today." And the first angry phone call comes in, if you med could pop your head through time and space and whisper something into your ear, like what piece of advice would you give yourself as you started to go through this experience?
Megan Vaught:
I think it's hard because I don't know that I completely know the answer yet. I am someone who needs to try to bring it into something positive, which is what has been our next mission. But I think in that moment, I probably, would try to tell myself, don't take it personally because that's definitely how it felt. And it's very isolating, even though you have everyone's support.
Andy Roark:
Sarah, I don't know, I can't imagine that you have experience with things like this either. If you could go back and give yourself as the Director of Marketing and Communications, what piece of advice would you give yourself right when things started to be nasty?
Sarah Mills:
I think I'm right there with Meg. It's hard to say what you'd say to yourself in that exact moment, other than don't take it personal because it is personal, right? It feels very personal in that minute. And our number one priority was, let's take care of the pets that are here, the ones that need to be seen, let's make sure that we can do everything and our power to stay open and to get the care to those pets that need us and those pet parents. And after that, the safety of the staff and the team is making sure that everyone here is safe.
Sarah Mills:
So, it does feel very personal in that minute when you're going through all that. I don't think that we could have done anything different in the way that we managed the crisis at that time, because I think our client service team, our technicians, our vet assistants, our veterinarians, everyone was so professional and just really, stuck to making sure that everything was done a 100% to the best of our ability here, right? Making sure that our clients in the parking lot were safe.
Andy Roark:
Yeah.
Sarah Mills:
We were definitely in crisis mode, which is something that we never prepared for. Never considered something that would happen to our hospital, to our little state of Maine. And it just shows that it can happen anywhere. And that's why, we want to share our story.
Sarah Mills:
This is really important. Like you said, this happens everywhere and all the time. And we dug our heels in and we said, "We're done. We're not going to be bullied and we're not going to bully the bully." So, we're not going to come at it with any perspective that would hurt the client or any of our clientele or our community. We want to use this as a jumping off point to really support our veterinary community, our pet parents, and use this as a positive.
Andy Roark:
When you say, we really focused on the pets that were in the building, it reminds me of the Viktor Frankl quote, someone with a why can accomplish anyhow. I'm paraphrasing, but it's something like that. Do you think that having that focus on the patients who were in the building, did that give you a sense of purpose or something to put your head down and work on that was beneficial?
Sarah Mills:
I think so. And I think especially, for the rest of the team is to continue their normal day-to-day, even though we might have to jump through a couple extra hoops to make sure that the normal phones ringing, how can we do that differently, so that we can still know who's here and who needs that care and how can we communicate differently? But I think, it did really help them focus on their ultimate mission and what their day-to-day goal is, and why they come to work. And that's so important.
Andy Roark:
Yeah, I started to think a lot about after our first conversation and trying to make things better and digging in your hills, as you said, and saying, "We want to make a difference with this." And I thought, "What do you do about these things that it's almost like a freak of nature, occurrence where you say, "I don't… This was this massive external event and it was a lightning strike unlucky." And you go, "What do you do about that?"
Andy Roark:
And I sat, and I thought with it for a long time, and I think, what I took away from what you're trying to do, and I guess, what I would say as an optimist is to say, "I do believe that we can decrease the probability of things like this happening." And I do think that we can decrease the severity when they happen. And we do that through setting expectations, having resources available by talking to pet owners and generally, letting people know what we're trying to do and how we're trying to care.
Andy Roark:
But then, also, to your point about having conversations of how do we make care affordable, or keep it affordable, or what do we do to help people with payment options and things like that. And so, talk to me a little bit about how you transitioned? Once you gritted your teeth and said, "We want to use this and turned it into something positive and make it good for the profession," where is that path taking you? How have you moved forward?
Megan Vaught:
So, so far, we are meeting with a number of groups of people to form different type of paths and resources. Like we said, including NOMV other companies and AVMA and things like that, to really work on education of all the communities.
Megan Vaught:
So, whether that be our surrounding pet parents or future pet parents, as well as us as veterinary professionals, like how can we have these conversations? What are the resources out there? If this, gosh forbid, does happen, what are these resources that you can use if you are faced with this type of situation? Because I certainly, didn't know.
Megan Vaught:
We learned a lot of things, certainly, even using our own crisis management team of how do we go about this and who can you rally from a media standpoint? And who can you not? Those things I think, are really important things of how to go about the different virtual parts of the world that are so not tangible. And not something that you can really sort out easily when it's rapidly progressing, seemingly kind of out of control.
Megan Vaught:
So, that is where we are hoping to go, is to continue these conversations and continue to use this newer case in this platform to be able to strike a little bit of a positive change. And hopefully, it's not just a little, but we can really try to help spread the word about those payment resources, like you said, or pet insurance.
Megan Vaught:
And we have a community that has rallied together. Let's unite and use this together for what the future can look like, so that we can step out of the current crisis that we all are in and unrelated to this case, but the whole NOMV and the mental wellness and those things.
Andy Roark:
Yeah. For those who are not familiar, NOMVI is the Not One More Vet group, just in case anyone's not familiar with the acronym. So, yeah, so talk to me a little bit about the crisis folder. What does that look like? Give me some insight into what that will be and how people would exist that?
Sarah Mills:
Sure. So, one, we were in the thick of everything. We were definitely in panic crisis mode. There are a lot of resources that are out there that people have pulled together from their own experiences, but we didn't know about them. We really, had to rewrite the book for our own situation.
Andy Roark:
Yeah.
Sarah Mills:
And so, the purpose of the crisis folder is really, to empower all the veterinary teams to have something. Hopefully, you never need it. But gosh, if you're ever in a pickle, here's what you do, here's this folder, here's how you turn off your social media, here's how you turn off reviews for your hospital. Because we saw numbers plummeting, right? It was coming at us from all different aspects. It was coming at us from the phone calls, text messages.
Sarah Mills:
People were stocking our website, reaching out to people directly, finding their names. We were getting blown up on Facebook, on LinkedIn, on Instagram, on TikTok. People were going to our corporate pages and reaching out to our accounting teams and threatening them.
Sarah Mills:
So, it was an assault from all the different angles. And so, what we're really hoping to do in this crisis is to put everything in one place and share these resources with every single practice that's out there. So, they have the resources at their fingertip. And hopefully, if they do have this type of situation, it's a much more mild version, but we really want to incorporate all the different resources that are out there from AVMA, dvm360, the NOMV group.
Sarah Mills:
There are so many different crisis resources that are out there that people don't know about. So, we have the power of sharing one to many, and then many to many. And eventually, everyone will have this and be prepared.
Andy Roark:
Yeah, where can people find this? Where is it going to live?
Sarah Mills:
It's still under construction. We actually, are…
Andy Roark:
Under construction.
Sarah Mills:
We're just starting it now. And we're looking for people to join in, share their resources. And then, once we have it all in one collection, then we'll ask everyone to share it with their people, so that it can get shared out with all the people.
Megan Vaught:
One important lesson that we learned is, NOMV, if you do, gosh, forbid need it now. NOMV does have some resources. It's just not published on their website for obvious reasons. But it is certainly, available upon requests. You just need to know, to reach out to them, which was an important lesson that we learned as well.
Andy Roark:
How did you reach out? And traditionally, in a Facebook group, I know that they're expanding and doodling on other things, were you a member of the group?
Megan Vaught:
I wasn't, no. One of our doctors here actually was [inaudible 00:39:44] with one of their team members. And then, Sarah's been in touch with them. So, part of, just our everyone's outpouring of love and support has really connected a lot of team members and different avenues.
Andy Roark:
That sounds absolutely, fantastic. I'm going to put a link to NOMV and to the AVMA resources in the show notes, so people can have that sort of stuff. When you guys get the crisis folder and your resources together, let me know. And I will shout them out here on the podcast. And then, also we'll push them through the Dr. Andy Roark social media and stuff like that to help get the word out because I'd really love to support you.
Andy Roark:
Thank you both for making time to be here. And I know this was not a fun experience. I think that sharing it with other people can be valuable. I think my point that I like to make to people is, I know how horrible this can feel to be targeted online. This too shall pass. I think that's an important part, but there are things that we can do to protect ourselves and make it better. So, thank you guys, both for being a light in that darkness, and for helping our profession grow and be better.
Megan Vaught:
Thank you so much for having us.
Andy Roark:
And that is our episode, guys. I hope you enjoyed it. I hope you got something out of it. Thanks again, to Meg and to Sarah for being here. Again, my interest in this and my hope here is to make people who have experiences like this feel like they're not alone to highlight some resources that can be helpful to veterinarians or vet clinics that are going through experiences like this.
Andy Roark:
And just to humanize veterinarians in the eyes of the public as they deal with some of the nastiness that manifests from online. If something like this does happen to you, I think some of the big takeaways are this too shall pass. You're not alone. These things sort of happen. It is a challenge in the work that we do, trying to keep our clinics going, and also do what is right with the cost of medicine rising as they have in the last couple of decades.
Andy Roark:
So, anyway, guys, complex problem, but I do see light ahead and I think things can get better. So, anyway, guys, take care of yourselves. Be well, talk to you later. Bye.