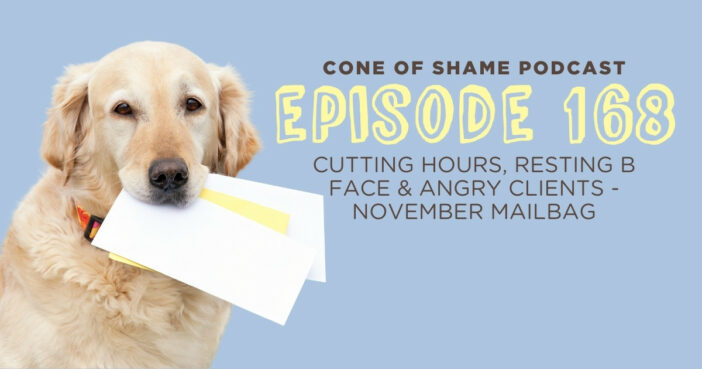 Dr. Andy Roark does the FIRST EVER Live-Stream episode of the Cone of Shame. This episode was streamed into the Uncharted Veterinary Community and features a Q&A session.
Questions in this episode:
I'm overwhelmed. Do you recommend I just cut back hours and turn people away?
How do you tell an employee she/he has a "Resting B@#$ Face"?
What can you do to "reset" when you are spiraling into negativity?
What are the top 5 soft skills you look for in an employee?
What are your top 5 educational opportunities for CSR's, Techs, Assistants, etc.
Do you have a script for an irate client on the phone?
Best decision making tool for prioritizing changes in a newly purchased practice?
You can also listen to this episode on Apple Podcasts, Google Podcasts, Amazon Music, Soundcloud, YouTube or wherever you get your podcasts!
LINKS
Dr. Andy Roark Exam Room Communication Tool Box Course: https://drandyroark.com/on-demand-staff-training/
What's on my Scrubs?! Card Game: https://drandyroark.com/training-tools/
Dr. Andy Roark Swag: drandyroark.com/shop
All Links: linktr.ee/DrAndyRoark
---
EPISODE TRANSCRIPT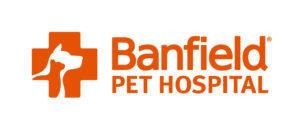 This podcast transcript is made possible thanks to a generous gift from Banfield Pet Hospital, which is striving to increase accessibility and inclusivity across the veterinary profession. Click here to learn more about Equity, Inclusion & Diversity at Banfield.
Dr. Andy Roark:
Welcome to The Cone of Shame Veterinary Podcast everybody, I am your host, Dr. Andy Roark. I am going to try something new today. So this is our first ever mail bag episode. I've been wanting to do one of these for a long time, I've just taken a little while and cranking out some questions from our audience. I went to the Uncharted community, so if you're not familiar with Uncharted, it is a community and series of conferences live and virtual where we do leadership and development training and conversations and things like that. And so it is a super positive place, super active and engaged place, it makes me just happy to be there. It's a lot of really great vet professionals who enjoy vet medicine. And so anyway, I opened up to them and just said, "Hey guys, I'm playing around with this idea, will you give me some questions that you would like for me to answer?" And boy, they responded and so I have got way more questions than I'm going to get through today, but I just wanted to jump on and take a crack at them.
Kelsey Beth Carpenter:
(Singing) This is your show, we're glad you're here, we want to help you in your veterinary career, welcome to the Cone of Shame with Dr. Andy Roark.
Dr. Andy Roark:
Before I get started, I was just thinking last night, I was flying back from Indianapolis and I went to an event there. It was a wonderful event and I got to see a lot of my friends and I got to meet a lot of new people and it makes me super happy. Anyway, I'm sitting in the airport in Indianapolis, I'm looking around at the architecture and it's amazing. And I just had to stop for a second and go, "Our world is pretty incredible if you stop and look at it." But sitting in this building and it was this open sort of atrium area and there was a food court and the ceilings were like 60, 70 feet high and steel and huge glass windows and outside, these machines are landing and taking off into the air and flying and people are everywhere and it's just people watching and just whatever you wanted to eat, it was all there and I was like, "This is incredible."
If you took someone from 100 years ago and showed them that they would go catatonic, it's so much to process. And I think that a lot of times we miss the wonders of the world and I was just thinking about that and I wanted to share that today. And I say it today because I've been thinking about what does that mean? I just decided to be in awe about what I was seeing and what I was doing. And I think we had the opportunity in vet medicine a lot, I think that it's really easy to get sucked into just another day at the clinic. But I just wanted to point out for a second, what we do is amazing. The fact that we use an ultrasound and stick it on a pet's abdomen and we can see what's going on inside their body, that's incredible.
The fact that we can take x-rays and see their lungs or their limbs, that's amazing. The fact that we have medications like antibiotics, that's not a given, that's something incredible that we've come up with in medicine. And I don't know it's something that spoke to me. I think a lot of times how we feel about our position, it really matters, our thoughts matter and the way we look at what we do, it matters. And so I think that the idea in medicine, I think it's good every now and then to look around and say, "This is amazing. I love that we get to do this job." And so that was in my head and in my heart today and I go, "Man, the world's pretty amazing. And just the fact that we have a job where we can put our hands on broken living animals and make them better, that's incredible. What sorcery is this that we get to do?"
So anyway, I wanted to start with that. So let's go ahead into the mail bag. So I got a question from Jody and she says, I have a question I've struggled to answer for a long time, she's back to being a solo doctor. "How do I fit all the patients in and still have time to work on the practice?" So right now she has appointments four and a half days and she's full from start to finish and booked out for a month. How do I manage the other time and shuttle two kids to five different sports with much help from her husband? And here's the question, "Do you recommend to just cut back my hours and turn people away?" My charts and other doctor stuff other than appointments gets done over lunch and after hours. We've started giving clients colors so that we can start to weed out the bad ones, but I still have over 5,000 clients.
Okay, I love this question. I put it first here in the mail bag because it is the most common question that I'm hearing right now is people go, "I'm overwhelmed, Andy, what do I do?" And so there's two things that I want to put forward that I think are really important as you start to answer the question of, do I just cut back my hours? You've got to get your philosophy right or you're never going to be able to do this. And it should just be a math problem, but it's not, it's a moral problem for a lot of us. And so I think there's two concepts that I need people to understand when they start thinking about, "We are so busy." The first one is, what is your ultimate goal? The ultimate goal is to do the most good in the world that you can do during your career.
Okay, I need you to grab onto that because a lot of people are like, "It's to do the most good I can today. It's to meet all the needs that people have who call my clinic today." And I go, "No, that is not the goal." And that, honestly, and meeting all the needs of people that call today is in direct conflict to the real goal, which is to do the most good that you can do over your career. And I need vets and vet techs and just the whole profession, practice managers, owners, whatever, I need everybody to grab onto that and go, "Okay, seriously, what is the goal?" Because you're going to approach your day very differently if the ultimate goal is to survive today, seeing everyone who wants to be seen or to stay in this profession for 30 years and not burn out and leave in two and a half years or five years or whatever.
So anyway, the first thing is, remember the ultimate goal. Remember that you only get to go through this life one time, which means your kids are only going to be seven years old one time. And these are thoughts that I have wrestled with many times as someone who has two kids and stays really busy with work. But your life is what you make it. None of this matters if you end up resentful to your profession. If you look back 20 years from now and say, "I hate that I did that, I am still angry that that was my life," then no amount of good that you do today is worth it. It completely doesn't work. And so that's the first thing is, know what the goal is.
Number two is, we have to be honest about the idea of capacity. We can only do what we can do. And I'm just going to make it really simple for a second, imagine for a second we're not talking about vet medicine, imagine that you run not a vet practice, but a factory that makes widgets and veterinarians are widget makers and the rest of the staff are widget technicians and widget assistants and widget front desk people, but we're all working to make widgets. It's a factory. If you can make 700 widgets in a day sustainably, that's what you can make. And the fact that customers want 1,000 widgets in a day, that does not change the underlying truth that you can only make 700 widgets a day without burning out, without burning up your machines, without pushing your people to the point that they want to quit, without making your spouse resentful, without feeling angry that you're not getting to spend more time with your kids.
You have a capacity, your practice has a capacity as it is currently staffed. And here's another idea that blows people's minds that shouldn't. Sometimes your capacity goes down, sometimes you're shorthanded, sometimes you had four widget makers and now you have two widget makers. Well, guess what, buddy? Your factory can't make as many widgets as they did when they had four widget makers. That's obvious, it's common sense, just think about it for a second. But we really struggle with this. We have got to take a pragmatic view about widget making and own for a second that the demand that customers have for widgets does not change how many widgets we can sustainably create in our widget factories. And so there are things that we can do in our widget factories and say, "Wow, the demand for widgets is really high. Well, what can we do?"
Well, number one is you better get organized. We better pull our people in and train them so that they can help make widgets. There are things that we can do to create efficiencies. So training, strategy, organization, delegation, all those things are good and they can help us make more widgets to a point we can rest, we cannot burn our people out because if we push our workers to the point that they rebel or they quit or they go work somewhere else, we're not going to be able to keep up our widget production. And so at some point, guys, this is just a math problem. It is what do we do to get widgets out the door? And the demand for widgets does not matter when we think about the honest realities of our factory and our capacity. And I think a lot of us, and we do it for a good reason, it's because we desperately want to provide widgets to people.
And so we decide that yes, our factory honestly should be doing 700 widgets a day, but we are just going to push ourselves and our employees to make 1,000. And our machines are burning red and steam is pushing out the top of them and there're bags under people's eyes and they're stressed and we go, "We have to keep going." That's not sustainable, your factory can't do that. And so anyway, you've got to put the oxygen mask on yourself, this is ultimately a math problem. So coming all the way back around the question of, do you recommend just cutting back my hours and turning people away? Given that our writer is booked a month in advance and is working from the moment that she gets there until the moment she leaves and she's running her kids around, the answer is yes. I do imagine that. There's no other answer.
You can only make 700 widgets a day. The fact that customers want 1,000 widgets a day, it doesn't change the fact that you can only make 700. And creating time to work on your business instead of in your business over the long term, that's going to help you make more widgets. Stopping for a second and getting everybody on the same page and working behind the scenes over the long term, that's the best play. It's just deciding, this is not a daily sprint, this is a career long marathon and adjusting behaviors so that they match that goal, that reality. And if you adjust and you say, "This is a marathon." Then you've got to stop, you've got to rest, you've got to hydrate, you have to make a plan for running this course. Where are you going to push yourself and where are you going to lean back? And how do you get organized and what's your strategy? All that stuff makes sense.
But yeah, I think a lot of people are struggling with that and they want someone to give them permission, I'm giving you permission right here, right now, the answer is yes, you have to say, "I don't have capacity to see these people." And honestly, if you've had vets that leave or techs that leave, you are going to have to reduce your capacity. And when you think about widgets, that's a really obvious thing, but it's really hard when we think about pets. So anyway, that's my thing. The answer is, it's got to be yes. And when you do it, you need to set clear expectations, you need to say, "This is what we're able to do, we're booking a month out, we're not taking new clients, we are not going to be able to get you in."
And here's where people really get upset. You're going to have to be able to give people recommendations of what they should do given that you can't take them. And that probably means referring them to another practice and saying, "Here's three other practices that are good practices in our area that you can reach out to." And people's heads explode when I say that, but it's what has to happen because you cannot make 1,000 widgets by strength and will, you have the capacity and you're at it. And the other thing is, like I said, one last reminder, you only go through this life one time and ending up broken, depressed, resentful, that's not okay, that negates the whole effort of all of this. So anyway, that's it, I hope that helps, Jody.
Whitney says, "How do you tell an employee they have a resting bitch face or a confused face or one that looks like rage or disbelief?" So I love this question. I have had someone talk to me about this and I will tell you that my advice is, do what is kind. I'm a big believer in doing what's kind and that just helps me to have hard conversations and I go, "Is it kind to not say anything to this person and have them continue to think that people don't like them and then they have to deal and they're like, 'Why does this person react so negatively to me?'" And it's like, "Oh, they think you don't like them because they look at your face." I will tell you guys, so I have lectured all over the world and I have had thousands and thousands and tens of thousands of people in the audience and I still look out at the audience and I will pick someone out who looks at me like they hate me. And I've seen people.
I remember one time I had this guy in the audience that I knew and I respected, I knew exactly who he was, he was a guru in management in the industry, he was someone I looked up to, he was a doctor of a massive practice on the West Coast and I knew exactly who he was. And I was young and I was starting out and he came to my sessions and I was talking about exam room communication, I was like, "Man, this guy's been doing exam room communication longer than I've been alive and here I am up at the front lecturing on how to do this and what the research says." And he looked at me like he hated me. But then he stayed for another session and he looked at me then like he hated me.
I'm like, "He's hate listening to me, he's that person who's rage watching a Netflix series, he's doing that with me." And at the end of the day, he came up and he said the kindest things, the nicest things coming from someone who knows the stuff and he said the kindest things to me. And I, one, remember feeling so good to have this person I respected saying, "You're doing a good job and the stuff that you're sharing is really good and really solid and it was really valuable." And then two, I'll never forget the fact that all day long I thought this guy looked angry about what I was saying and that was just his face. And so it's one of those things that's just recognize this happens. So what do we do about it? I believe it's kind to say something to somebody because I'm helping them, especially if they're on my team.
And so I'll tell you what people said to me. So I would be up at the front of the room getting ready to do a presentation and I would be stressed because it's stressful getting ready to present. And I would be up there and I would be working frantically on my slides at the last minute and trying to get the projector to work and things like that. And I didn't realize that people were coming into the room and I had this just intense angry face on while I was getting ready. And finally one of my friends who came into the lecture, he just said to me after it was done, he was like, "Hey buddy, just so you know, you look really severe when you're focusing on the computer and then you stop and then you're your normal smiley face. I think that's probably jarring for people because they see this and then all of a sudden you're super happy and they're like, 'I don't know what to believe.'"
And I was like, "Oh, I had no idea I was doing that." He was like, "Yeah, it's just something to be aware of." And that was all it was, he didn't take that, he wasn't like, "I need to come in here and close the door so I can tell you this." Nobody wants to have a resting bitch face and nobody wants to be severe or angry or look confused. I would not say something that makes people feel bad, I'm not going to be like, "Hey, you'll look like a doofus." What I'm going to say is, "Hey, just so you know, sometimes when you're thinking about things or when I notice you standing and processing, you'll have a look on your face that looks severe. And I like severe, it looks like you're unhappy and I know that you're not, but other people who don't know you as well may get that impression. I just wanted to bring that to your attention."
And that's usually all you have to do is just say, "Hey, I noticed this," and bring it up. But most people, again, it's not a judge of their character, it's not saying that they're being bad, really a lot of these things I lean into perception and say, "Hey, I know you're not intentionally doing this, however, I noticed that it might look that way to other people and I just wanted to bring that to your attention." And so I feel like it's a fairly easy conversation, say it with love, say it because you want to help the person. And honestly, I find those to be easy, don't make it a big deal, just mention to them, "Hey, I just want to bring something to your attention real quick. I just noticed this, blah, blah, blah, blah blah and so just be aware of it."
And that's it and then walk away and smile and then change the subject, talk about something else. Really low stakes feedback, but just say it with a smile on your face, say it because you care, say it not because the person's doing something bad or don't make them embarrassed, just say, "Hey, going forward, just be aware of this."
Lilly asked, "What do you do to reset when you're spiraling into negativity?" I think a lot of us get in this place where we get in these negative head spaces. Number one is you got to catch yourself. If you can't identify that you're spiraling into negativity, then you can't get out of it. And so for me, I have flags that I have recognized when I'm going into negativity and you need to know what your flags are. Me, imaginary arguments are the key. When I find myself arguing with people who don't exist or arguing with someone who does exist about a problem that hasn't actually happened, I catch myself now and go, "Wait a second, what am I doing? This isn't a real problem."
If you're having shower arguments, you need to catch yourself and figure out whatever your flags are that show that you're drifting that way. If you find yourself rolling your eyes, that may be a flag for you that you're getting into that negative head space. But if you can't identify that you're sliding that way, then you're never going to be able to do anything about it. So you've got to catch yourself. Then you need to know what your triggers are. For me, tiredness is a big one and hunger is a big one.
And so if I'm starting to argue with people, I will stop and be like, "Hey, what's going on here? Am I upset about something else?" And often that's it, oftentimes there's stress in my life and I am taking that stress and turning into negativity about other things. I think that's a really common mental game that we play. Oftentimes, I'm just tired, I need to get better sleep, I need to go to bed earlier, I need to just know that I'm tired and adjust my behavior based on the fact that, "Hey, I know I'm grumpy, so I'm going to go extra hard today trying not to let that show to other people." And then sometimes it's just, I need some calories, I need some snacks. The last part of it is remember that your brain is made to have ideas, that's what it's made for and so don't try to stop it. And I see a lot of people saying, "I need to stop having negative thoughts."
And then it never happens. You don't need to stop having negative thoughts, you need to redirect your thought generating machine down a different path because the battle to stop having these thoughts is almost impossible to win, in my opinion. Everyone's brain is different so maybe it's not true for other people, but for me it's 100% redirection is my friend. It's not trying to not be negative, it's just flipping over and trying to find things to engage my mind that are positive. So big questions I always ask people, if you're wrestling with negativity, what are you looking forward to? And everybody should have something you're looking forward to. And it could be a holiday vacation, it could be family coming to visit, it could be something minor like this weekend I'm playing board games with my friends or I've got a craft project that I'm halfway done and I'm going to finish it up and I'm looking forward to it. It isn't a big thing, it's just a minor thing.And so when you cut yourself in negativity going, "What are my positives? What am I looking forward to?" I'm going to intentionally think about those things. What are your escapist hobbies? I really love the idea of escapist hobbies, which are just, what book are you reading? Let's do a summary in our mind, let's review. And I'm just trying to create something that my mind will grab onto and focus on and do that's a positive thing because again, I can't stop it, I just need to direct it over into something good. The last thing is that the best thoughts for getting my head out of a negative space are thoughts that are combined with actions. This is focusing on being present in an activity, this is the essence of zen.
Oftentimes, if I'm in the clinic and I'm just having a bad day, the best thing that I can do is pick up the chart for the next pet I'm going to see and really read it and review it and say, "I'm going to crush this appointment." And then when I go in there, I'm going to focus on this person and I'm going to give them my full attention. And oftentimes that's enough because here I am, I'm talking to this person, I'm putting my hands on my pets, I'm thinking about what I'm doing and the negativity slips away.
Where we get in trouble is when we hold onto what we were hanging on before and we go in the exam room and we ruminate and we're not really present because we're still angry about this other thing. And again, this is a discipline, it takes time, it takes effort to build these skills and these muscles. But for me, the game changer has been switching away from negative thoughts to different thoughts, especially things that I'm doing and just being like, "You know what? I am mega present right here in the moment." And so Lilly, I hope that, that's valuable.
Jen asked, "What are the top five skills you look for in an employee?" Yeah, I'll give you my five. Number one is self-awareness. I think self-awareness is the most underrated soft skill that there possibly is. I think self-awareness is the most underrated leadership skill that there is. If people are not self-aware, meaning they don't recognize that they make people uncomfortable or that they are dominating conversations or that they are rolling their eyes or they don't recognize that they're being negative or that what they're saying comes off as critical or that they hurt people's feelings, even though they never meant to hurt people's feelings, if they can't recognize that and see themselves and go, "You know what? I can be better." Or, "I recognize that, that's not my intention, but it's being perceived that way."
I can't grow them, I can't train them. The difference in someone who can thrive and grow and for whom in the sky is the limit often is self-awareness. The people I see who are most likely to get stuck in a rut and not be able to get out of it are people can't see themselves, they can't own their own mistakes, they look at other people and say, "Well, these people are just stupid." And I go, "You clearly have the lack of self-awareness of your role in the situation right now." And self-awareness just ties into ownership of challenges and if you take ownership of challenges, you have a better chance of being able to work through them. So number one for me is self-awareness.
Number two is the ability to own a mistake. And those things are interrelated, but there's a lot of people can't own mistakes, they immediately look to push the blame to somebody else. Number three is a positive attitude. Our job is hard, our profession is hard, I like people who believe that the sun will come out tomorrow or that things can be good or that our work matters and that we're doing good in the world. I love that. Number four is desire to take initiative based on previous training. And this is especially true with support staff, this separates the goodish technicians from the amazing technicians. I think this is maybe for techs, this may be the number one skill for me, is the ability to anticipate what's coming based on previous training. They know what we do and they know how we do it and they move independently and it is a thing of beauty, a doctor and a technician working hand in glove, that is incredible.
But a lot of people, it's a confidence thing or sometimes it is the training or the doctors holding them back and these people have been trained to not exercise initiative. But to me that's a huge one, I want my support staff to work independently to understand what we do and how we do it and why we do it that way. And if they do that, then they can go ahead and they can work ahead of me and things just happen and they enjoy their job more because they are making decisions, they are processing, they're not standing and waiting to be told, "Go get me this and go get me that." It reminds me of when I was a kid and I would help my dad with a car and he would just be like, "Go get this. Go get that. Hold this for me. Hold the flashlight. You're not holding the flashlight in the right place."That wasn't fun, that wasn't fun for anybody. I see those parallels in practice sometimes. And the last part, number five for me is commitment to the team. Can you get on board with the fact that we're a team and that we take care of each other and we look out for each other and we're all in this together? And so those are my five things, self-awareness, the ability to own a mistake, a positive attitude, the desire to take initiative based on previous training and then a commitment to we. So those are my soft skills. Obviously, there's basic stuff like communication and things like that. It's hard to just pick five, I'm pulling out the ones that I think really make a difference and they're also hard to see, but you can see them.
So I guess that's the next question that would obviously come is, how do you find these skills with people? I'm a huge believer in experiential interviewing. Tell me about a time that you learned something about yourself? I love that as an interview question. Tell me about a time that you made a mistake and what did you do about it? And if they're like, "I don't know." Or they come up with some dinky, stupid thing, I go, "Okay, not impressed." You know what I mean? You don't have to ace every question, but if someone says, "Well, I'll tell you about the time I made a mistake, here was something that I did that was a problem and I had to fix it." I go, "Aha, that's self-awareness and it's the ability to own this mistake. I love it."
Tell me about your favorite thing about the job? What do you look forward to when you come into the vet clinic? Those are positive attitudes. Tell me about how do you like to work? What's your ideal working relationship with a doctor? How do you love to work with veterinarians? I'll ask that. Or to the doctors, tell me about how you work with the support staff? What does the dream support staff look like to you as far as how you work with them? And I'm trying to get them to tell me like, "Man, this is how we do and this is my expectations and I like to be free and I like to know what's coming and I like to be trained and I'm just looking for all those sorts of things." And the commitment to a team is, tell me about a time you felt like you were really part of something that mattered?
And if they're like, "I don't know." And they stretch for it, I go, "Okay." If they say, "Oh, well I've been a part of this and a part of that." And I go, "Oh, this is someone who integrates themselves into the team and what's going on." So anyway, those are the type of questions that I ask to try to get them to tell me stories from their life that illustrate those points to me. Because if you just say, "Are you committed to the team?" They're going to say, "Yes." And that's not helpful.
Haley asks, "What are your top five educational opportunities for CSRs, techs, assistants, et cetera?" Okay, I'm a huge fan of training. I'm going to answer this question in a slightly different way, but this is honestly what I really love. I love training that the support staff leads, meaning I love training that they make. And you know why? Because they do the legwork of doing the research and putting the program together and coming up with what they're going to teach to their peers. And the person doing it gets great expertise in this area, they often feel like they're getting to use their knowledge in a really positive way that's good for them. And then they get to work with their peers and the peers all get it together. And so that's a big deal. My favorite training is training that one of the CSRs does for the other CSRs or one of the techs does for the other techs.
And people go, "Well, I don't know how you learn cardiocentesis that way." And I'm not talking about that, I'm talking about actually doing their job and doing the things that matter. And so really, it's about trust. Man, it's fantastic having the techs put on something for the whole staff and bringing the CSRs back, the CSRs learn what the techs are up against. And having some customer service stuff or things like that and having the techs in there, the techs see what the CSRs are up against. And so all this stuff helps build the team, helps build trust across the organization, all those sorts of things.
I love the training that they do and discuss together. And so a lot of times people will say, "Well, how do you handle when clients can't get in for an appointment?" I will say, "There's no right way to handle it, there's some basic tenets that are really important. But for the most part, you need to figure out how to respond in a way that matches your clinic culture and who your people are." And the way that one practice might do it might be totally different than another and it might be because of their values, it might be because of the community they serve of cultural norms of things like that.
It might just be because one clinic may have just rock stars, another clinic may have very inexperienced front desk people and they're not going to approach this question the same way or do it in the same way, they're going to do it in a much more simple way that's less likely to cause problems. So anyway, it really is about, how do you guys do this? My favorite way to train is to have the people come together and say, "Guys, we have a problem, this is what I want to work on." And so think for me about a time that this went really well. Why did it go really well? Or think about a time that client did this. What exactly did you say that they received well? And then just have them talk to each other about what they say. And guys, there's so much power in someone that you sit next to everyday saying, "Well, this is how I say it," compared to someone that you don't know coming in from the outside and giving a script. I really love that.
Training that builds doctor trust is number three for me. A lot of support staff will say, "I've got this training but the doctors won't let me do these things." And often having training that the doctors come in and do with the staff that actually gets the doctor to let go a little bit sometimes. If I have doctors that are perfectionist and they say, "No, this has to be done just right and that's why I do it myself." Sometimes I can get those people to feel good about the fact that they did the staff training and now they're more comfortable to just step back and let go a little bit. And so I think that's really good. Number four, bite-sized training. I love standing huddle training. One of the reasons that we don't get training done in the vet clinic is because we're all super busy and we give this idea that training has to be 90 minutes at least, at minimum. And we go, "We don't have that."
It doesn't have to be, we can 100% bite-size this. You can do 10 minutes of training, 15 minutes of training, just, "Hey everybody, this morning we're going to come together, we're doing our morning huddle. For five minutes, I just want to go around the room and talk about how we discharge at the end of the day. So when you are in charge of a patient and they're going home, let's just go around real quick, what do you guys do? How do you make discharges really go smoothly?" And then they just discuss it and I go, "Great, thanks everybody. That was really good. I picked up some things that I'm going to do differently, that's fantastic." Because that's training, that's all it is, that's training and if you do it regularly, you make a much bigger impact than if you do that in a three hour block because they'll retain that five minute conversation. But if you sit them down for three hours, they'll retain the first five minutes and after that it's all just a blur with crossed eyes and things like that.
So anyway, that's one of the big things. And number five, if you're talking about outsourcing training and things like that, there's a bunch of people out there doing it, I don't have a strong preference, I think just in no particular order, On the Floor @Dove, VetFolio, VETgirl, AAHA, VetBloom, those are all companies out there that have training. It really depends on what exactly you're looking for and the style and approach that you like. But those are resources that exist right now. So anyway, those are my five educational opportunities, trainings that the people being trained lead, they build for their peers. Training that the group does together and discusses. Trainings that build doctor trust, meaning the doctors do it or the doctors help the staff build out a training thing.
So you say, "This person's going to lead the training program and Dr. So and so, will you help them come up with what this should cover?" And the doctors don't have to do it, but they feel very involved and it helps build that trust between the support staff and the doctor so they work better together. The bite-sized stuff, don't overthink it, man. Five minutes on the regular basis, it beats three hours every six months, it really does. And then the last thing is you can reach out and outsource and there's a number of different pathways for that.
Haley says, "Do you have a script for an irate client on the phone?" The answer is no, I don't. And here's why. Number one is we never really know what clients are going to be angry about, that's the problem with dealing with angry clients, we don't know what they're calling about. And we know from the research that one thing that makes angry clients really mad is if they feel put into a box. If they're like, "Oh, you're angry about wait time. Let me get out my wait time script. Dear sir or madam, we are very sorry for the inconvenience."
They don't don't like that. So what do we do? Do we just let them be mad and wing it? No, of course not. There are parts of this that we can plan for and so the part we can plan for is what's generally called facilitation, which is getting angry people to the right person, having a plan and a system for how to handle them. We need to have some boundaries for the techs or the CSRs, whoever's answering the phone. I want to prep my people on what their options are, if they cannot make this person happy, what happens? Can they get off the phone? Can they say, "I'm sorry sir, I'm not able to talk to you when you're behaving like this, I'm going to hang up the phone now." And hang up the phone. The answer for me is, yes they can. I don't want my people to feel trapped on the phone.
And so some of that is having guidelines about when do they refer this to the practice manager? When do they refer it to the doctor? Can they hang up the phone? Are they allowed to hang up the phone? Do they know they're allowed to hang up the phone? What can they say when someone's being abusive or using profanity? Let's come up with the phrase that we use when these things happen. The most powerful training in this is, again, it is very team based, is to sit down and say, "Hey guys, I want to talk about what happens when really angry people call. What do you say to those guys? Have you ever told someone that you're going to hang up the phone? How do we tell people that they've gone too far and we're not going to talk to them anymore?"
And sit down with your staff because every staff is going to have different language. We've all dealt with customer service people who have switched to the script and we have known that they switched to the script and it is frustrating. You're like, "Oh, you just put up a shield, you have just put me into a box." And so I don't think that what you say is nearly as important as the team says it in their own voice and they feel empowered to say it and they have gotten to think about it outside the heat of the moment. So that's my big thing in of coming up with irate language is just, how do you get off the phone? How do you escalate and when do you escalate this up to the practice manager?
And the other part of it is, there are general topics that people call about that they're angry about again and again. One of my big sayings in practice is, "If you are surprised by something again and again, at some point it's not a surprise, it's your business model." Which means if you are getting angry clients again and again and again about not being able to get in to see you, let's just say that you're like Jodie and you're booked out a month and people are angry about it, stop winging it. At that point I say, "Okay guys, let's get together here, this specifically is the problem. How are we going to tell people that we can't get them in? And what are we going to offer to them? And no, we're not going to apologize all the time."
Because I see that, that's just a side thing. And I see a lot of people are like, "We can't get people in." And I hear my front desk just apologizing all day long and I go, "Stop apologizing, it's not your fault you're shorthanded. You didn't ask to be down to vets, you didn't ask to have the highest caseload you've ever had and you didn't ask for any of this." And so you can be kind and can be professional, I mean, you don't have to apologize and grovel all the time, that's not a fun job. Just tell people, this is where we are and these are the options that you have and this is… Yeah, these are your options. And just be kind and then be done. So I don't have specific, generalized irate client scripts and that's for two reasons.
Number one, I need to know what specifically are we getting clients upset about? And then number two, what is the culture of your clinic? What is your professional voice? Because it needs to sound authentic and it needs to be something that your people feel comfortable saying, it has to feel right in their mouths. So anyway, some people say, "But Andy, how do I get that?" And I don't mean to plug this, but if this is something that you're looking at and you're like, "I don't know how to make these things happen or make these conversations happen." I have a course, it's at Drandyroark.com, it's called Charming the Angry Client. And I made it to be watched with groups and it's for this exact reason. And so I go through and I break down the different pieces of the angry client experience and why people are angry and then I ask these exact discussion questions so that you can have these conversations with the team.
And they're broken up into five to 10 minute modules for the reasons I said earlier, so that you don't have to close for a half day, you can if you want to and you just bang out the whole thing in two or three hours with really great discussion and be done. But you can also do a half an hour once a week and be done in five, six weeks and it'll have probably even a bigger effect. So anyway, that's at Drandyroark.com. I've got that and I've also got my exam room communication course toolbox. Same thing, it's meant to be watched with groups. How do we say this in our practice? How does this work for us? And it's really me trying to facilitate good conversations in your clinic so that people buy-in. And that's also broken up into five minute module so you can do it in team huddles and short stuff like that.
So anyway, those are some of the things that I do. I think I'm going to take probably one more here and then I think I'm going to call it there. So anyway, Aaron asked, "What's the best decision making tool for prioritizing changes in a newly purchased practice?" So you just bought a new practice and you got to figure out, how am I going to spend my time? What do I need to do first? I'm going to answer this, but I want to answer it in a way where it doesn't matter if you're a newly purchased practice, let's just say you're an overwhelmed practice because in a lot of ways, they're really similar and the overwhelmed practices are much more common right now. So how do you set priorities?
For me, this is just getting real simple, down at the root of it. Number one, it's time to make an actual list of things you need to do. And I see so many practices out there that are like, "I've got a ton of things to do." And I say, "Have you actually written down all the things you need to do?" And they're like, "No, they're all in my head." And I say to you, "My friend, you are living in a constant state of panic." You are continuously mentally going, "Oh, I can't or forget this and I can't forget that." It's like Dumbledore's Pensieve, you need to take those things out of your brain and put them down somewhere that you're not going to lose them so that you can then relax and stop worrying about forgetting something.
So the first part of all this is run an audit. And this takes days. Get a piece of paper, sometimes I use… This is sad how big my to-do list is. I'll use one of those giant flip pads, the ones that are like the big post-it notes that stick on the wall. I'll use one of those and I'll take three or four days and just keep a running list because you keep remembering things. But then I've got to tell you, the sense of relief I get when I feel like, "Yeah, that's a pretty good list." And if I think of anything else, I'll just add it to that. That by itself is a great stress management tool. And then just get it written down. And once it's written down, you can take a look at this thing. And so there's three questions that I ask to set priorities for a new practice or for a practice overwhelmed.
Number one, what is mission critical? What has got to happen or we're going to go out of business? That's payroll, that's your DEA license for the facility, it is mission critical stuff. What is mission critical? And you take that and that needs to go into the calendar. It needs to go into the calendar and needs to have a date on it. So again, you can relax, you don't have to figure out, you don't have to meet with your CPA today and you don't need to stress out every single morning going, "I can't forget to talk to the CPA." You put on your calendar for three weeks from now and say, "On the 1st of December, I am going to have this call, I have already called the accountant and set up an appointment and at that time we will do that thing." And now it's out of your mind and it's done.
So mission critical. What is mission critical? Is it on the calendar? And if not, let's put it on the calendar as a block so you know it's going to get done. And again, this is also lowering your stress. All right, That's number one, what's mission critical? Number two, which doors are holding the most people back? So in my mind, I look at tasks and think of each task as a closed door, the people who are not able to move forward because that task is not done, those people are standing outside the door. And so I look at my tasks and say, "Okay, these are all doors. What doors have the biggest crowds standing behind them?" And if I'm like, "Man, 10 people, the whole team could move forward and get things done if I open this one door for them." That's a high priority, that's the thing that has to go at the top of the list.
And so there's two pieces of how many people are standing behind the door and how far could someone run if I open that door? Meaning, let's just say I have to do one thing and then Kayla will be able to take this project and run with it without supervision for months. I go, "Great. Yes, only Kayla is behind that door, but if I opened it, she could just go and go and go and that would be it." Guys, a lot of our job as leaders is opening doors, we're door openers, especially when you're overwhelmed, the driving, in the moment emotion is, "I have to get in there with my team and see appointment rooms, I have to get in there and turn over cases, that's what I have to do." And I get that because that is the screaming, urgent, on fire thing, but the truth is, if you step back and look at your widget factory, and now I'm mixing metaphors, there're doors in the widget factory.
If you step back and look at your widget factory, the smartest, best thing you can do is not jump into that exam room and see it, it's opening doors so that the whole team can flood in and do the things that they need to do. It's getting obstacles out of other people's way. And so if you remove 10 obstacles so that the whole team can move forward in all these different ways, you've done way more good and way more value for your practice, way more value for the pets that you ultimately want to see in your career than you would have if you had jumped into the room. And guys, I see that all the time, it's people going as hard as they can in the exam room and then ultimately feeling crappy about the fact that they're still buried and that people are waiting on them to do things or remove obstacles. And I go, "Gosh, this is the pain of being a leader."
The pain of being a leader is sometimes it's not putting out the fire right in front of you. Let me say that again. The pain of being a leader is sometimes not putting out the fire right in front of you, it is having the discipline to look around and say, "I need to go deal with that issue over there and this fire, I'm going to let this fire burn." And oh, that's so painful. Sometimes you have to let the fires burn so you can step back and do the greater good. And I can't think of a metaphor of what the greater good is. Sometimes you have to let this fire burn so that you can go get the plane that you fly over the forest fire and dump the stuff. I think we're stretching really far here.
Anyway, you get the idea. All right, so what is mission critical? What doors are holding the most people back? And the last part is what can be delegated easily? And that fits into, what doors are holding people back? But if you make a list of all the things that you need to do, sometimes you just look and you go, "Well, I don't need to be the one who does that thing and I know someone else who could absolutely do that. They have the knowledge to do it, they've done it before, they have the experience. I'm just going to take this thing off of my list and turn it to my friend, my spouse, my employer, someone that I outsource to, a professional bookkeeper and just say, 'Hey, I need you to take this thing from my list and just do it and make it go away.'" And they're like, "Great. I will take that thing and I will go to work."
But you can't hand the thing to them if you don't crystallize the thing, if you don't see it, if you don't have it broken out where you are aware so that you can take it and you can hand it to someone else.
Guys, that's it for today. I think I'm going to go ahead and stop there. Anyway, I hope this is helpful, if you guys enjoyed it, let me know. Leave me a review wherever you get your podcasts, I love that. If you're watching it on YouTube, hit that like and subscribe button. Guys, if you're in the Uncharted community, I've still got a big list of questions, let me know what you guys think. I know we've got a live audience here now watching through this, let me know, I'll probably hang around a little bit afterwards and I'll answer any questions that are there. If you guys have enjoyed this, let me know and we'll do more of them.
So anyway, guys, it's been a fun experiment, I hope it was helpful, I'm really open to feedback, we can do more of these, we can never ever do this again, just let me know. Let me know wherever you get your podcasts, leave me a review and let me know if you like it. All right, guys, take care of yourselves, be well, I'll talk to you later on. Bye.