Mira Johnson CPA, CVPM joins Dr. Andy Roark to discuss embezzlement in veterinary medicine. In an AAHA survey, 86% of respondents said employees had stolen from their clinic. Why does this happen so commonly in our industry? Who is responsible and what motivates the behavior? What can practices do about it?
You can also listen to this episode on Apple Podcasts, Google Podcasts, Amazon Music, Soundcloud, YouTube or wherever you get your podcasts!
LINKS
JF Bell Group: https://cpasforveterinarians.com/
Practice Owner Summit: https://unchartedvet.com/practice-owner-summit-2022/
Dr. Andy Roark Exam Room Communication Tool Box Course: https://drandyroark.com/on-demand-staff-training/
Dr. Andy Roark Swag: drandyroark.com/shop
All Links: linktr.ee/DrAndyRoark
ABOUT OUR GUEST
Mira Johnson holds a Masters' Degree in Financial Management and Accounting is a CPA, and is a Certified Veterinary Practice Manager. She is a managing partner in the JF Bell Group, CPAs for Veterinarians. Mira's passion is helping veterinarians to start, manage and grow the practice of their dreams. She embraces the use of apps to help automate the business side of their practice. Her articles about financial automation and employee motivation have been published in Today's Veterinary Business and dvm360.
---
EPISODE TRANSCRIPT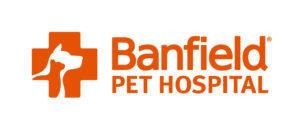 This podcast transcript is made possible thanks to a generous gift from Banfield Pet Hospital, which is striving to increase accessibility and inclusivity across the veterinary profession. Click here to learn more about Equity, Inclusion & Diversity at Banfield.
Dr. Andy Roark:
Welcome everybody to the Cone of Shame Veterinary Podcast. I am your host, Dr. Andy Roark. Guys, I got a great one for you today. It's going to be eye-opening. It's going to freak some people out. Mira Johnson is with me. She is a CPA and a CVPM. You can hang on, and we'll talk to you about what all those letters mean, if you're not familiar. She's an accountant who works with veterinary practices, and she is talking about embezzlement.
We get in and we talk a little bit about embezzlement, and what it looks like. Boy, the back half of this episode is just her telling stories. It's amazing. It'll freak you out. But, I think we come out at a really good place of, "Hey, there's some things that you can do to set up your practice, and to protect yourself, and just to be aware of." Yeah, I think it's a really good, interesting episode. It's going to breeze by. She is wonderful. Gang, let's get into this episode.
Kelsey Beth Carpenter:
(Singing) This is your show. We're glad you're here. We want to help you in your veterinary career. Welcome to The Cone of Shame with Dr. Andy Roark.
Dr. Andy Roark:
Welcome to the podcast. Mira Johnson, thanks for being here.
Mira Johnson:
Thank you for having me.
Dr. Andy Roark:
Oh, it's my pleasure. I became aware of you through your writing. You write for dvm360, you write for Today's Veterinary Practice or Today's Veterinary Business?
Mira Johnson:
Today's Veterinary Business.
Dr. Andy Roark:
Wonderful. I became aware of you because of your writing there. I like a lot of your stuff. I was like, "Wow, who is this who's writing this neat stuff that I don't see?" You have a really interesting background. You are a CPA and a Certified Vet Practice Manager, a CVPM. How did you come to have a CPA and a CVPM? How did that happen?
Mira Johnson:
The CPA was definitely my passion. I am very organized and I love the numbers. Then I joined JF Bell Group, which is the CPA firm that I work for, and they had passion for veterinarian industry. So, I fall into it. We had a lot of veterinarians, a lot of friends in there. Started going to the national conferences. That's when I saw actually first time, you talking about management practices and all sorts of things that I was just opening the door to a different world and I wanted to learn more. So I'm really eager to learn, self-driven self-improvement is a big part of me. And when I discover the credentials, a couple years ago I was talking and I said, "Well, how could I improve myself and what can I learn to getting the credentials?" So it wasn't much of I just want to be a CVPPM, it was more like what can I learn along the journey?
Dr. Andy Roark:
Yeah.
Mira Johnson:
So that was my drive.
Dr. Andy Roark:
That's awesome. That's really cool.
Mira Johnson:
I just got it a couple of years ago. Well, I think it was this year actually.
Dr. Andy Roark:
Oh, well congratulations. That's wonderful. I love the CVPM. I think it's such a great program and it's wonderful to see people working in practices and learning the nuts and the bolts. I have nuts and bolts questions for you today. I want to talk about an article that you wrote on embezzlement, it's called Sticky Situations. It was in a recent issue of the Today's Veterinary Business. And you talked about embezzlement and you talked about the frequency with which embezzlement happens in vet practices. Can you start at a high level with that? How common is embezzlement in private practice?
Mira Johnson:
So based on ADMA research, it shows that one in nine practices do experience embezzlement or theft from employees. So that doesn't even include any other theft outside of your clients or burglaries. This is definitely just employee related theft and I think it's, a lot of people say, "Wow, really, one in nine? That seems like a huge number." And for the rest of the businesses the number is still high but it's 75%. So definitely the vet industry is much bigger. And I think Marsha Heinke, she did a study and in her studies it was based on, because most of the vet practices are family based, they have a lot of close relationships or they're small. So that's where I think the higher numbers are coming from potentially.
Dr. Andy Roark:
That's interesting. I was going to ask you that. Why do you think this stands out? So tell me about, you think because they're family based, why do you say that? What does that mean?
Mira Johnson:
So I don't necessarily mean just family, close family, but our firm specializes in small clinics and the small practices. So we do see a lot of, it's a dad with two sons, it was always their dream and there's a son that stole from them, so it was crushed dreams. It does happen in the family settings. A lot of my best friend is now my practice manager, so very close relationships, which I think in the big corporations you don't have those kind of relationships inside of the corporations.
Dr. Andy Roark:
It sounds like maybe there's a bit more trust and that trust gets exploited a little bit more. I don't know, I could see that. Just thinking about it, why would vet practices be so common and say, "Well we were trusting a lot." We tend to see the good in people sometimes who are in detriments perhaps. Tell me when we talk about embezzlement, what are we talking about here? This is a big term, just making it clear examples of investment. Are we talking about people manipulating credit card machines? Are we talking about taking cash out of the cash register? What does embezzlement in a small animal clinical practice look like?
Mira Johnson:
So pretty much all and above, I think the statistics shows one in three are monetary, which means that would be the cash stall and the credit cards, some money related, but the two out three is non-monetary, which means it's the inventory equipment, pretty much the food that walks out of your back door that the employees take home with them for their pets, payroll paddings.
Dr. Andy Roark:
Gotcha. No, that totally makes sense. So I'm parsing in some of mine. Yeah, so the majority is definitely inventory walking away. Okay. I get that. You talk a little bit in your article about ideas about why this seems to happen and how people rationalize it. So most of us, we look at people that we work with or we look at our family, our best friend who's the practice manager and we go, "They would never steal from our company." You have some interesting ideas about how people mentally get their head around that. Talk me through that.
Mira Johnson:
Yeah. And this is the part that I really enjoy talking the most about because I think a lot of people don't have the mindset that, "Hey, this is going to happen to me eventually." There's a good chance it will unfortunately. And the rationalization. There is three things that have to be present for the fraud or embezzlement to occur. One is rationalization and that is that I will tell in my head … I don't think there's very many people who go around and it's like, "I just want to steal from somebody. Let me find somebody who can steal from."
Dr. Andy Roark:
Yeah.
Mira Johnson:
That's a small percentage of people. Most of us will go around and try to do the good in the world, at least that's what I believe in. And there will be instances when we can rationalize our actions. I can see that you are very successful practice and you have all these resources. Man, if I would have all these money, I would help all those stray cats or something. So you start taking money and putting it into this nonprofit that maybe you founded or maybe you just giving them money so you can help the greater good. In your mind it's justifiable Or then that can be the malicious, "The inflation is huge. I can't even not put gas in my car anymore. I should have got a raise last year, so I'm going to take my raise because I deserve it."
Dr. Andy Roark:
That makes sense.
Mira Johnson:
The rationalization is a big thing.
Dr. Andy Roark:
So rationalization is the first piece, what's the second piece?
Mira Johnson:
The second piece is, oh there's opportunity, but let talk about the financial pressure, of course. So there must be a reason why you want the money. And lots of people when they say, "Oh, financial pressure," I don't know how many people, they're gambling or I don't know how many people that are drag addicts. I don't need to worry about that. It's this big thing that people usually tend to think about but it doesn't have to be. So it can be keeping it with Jones, the coworker got a new car, I want something better.
They want on this fancy vacation, it's all over the Instagram and Facebook and I want to prove them that I can do the same thing. So there might be a different financial pressures, it might be as simple as that I'm already accustomed to some lifestyle. My spouse lost a job and now I'm kind of left with bills to cover and I can't afford them because I have all these monthly recurring payments, which is very common for Americans to have all these car payment, mortgage and subscription for anything and everything you can think about. So to keeping up might be hard when there's a loss of income.
So that's the financial pressure. And the last one is the opportunity, which I think this is the part that we all need to pay better attention in the clinic because this is the part that we can influence. I cannot change your vision of I need to keep up with Jones different, I can't really influence that and I can't influence your rationalization necessarily. But I can influence the opportunity, if you do have the chance to take from me.
Dr. Andy Roark:
Right. Talk to me about how we do that. Yeah.
Mira Johnson:
I think in the family business or where you have long trusted employees, the thing where you're getting exposed or your clinic gets exposed is where suddenly you trust a lot and then you offload all these tasks, right? Because you trust them. So pretty soon they're running the payroll for you and they know you don't review it because you don't have time. Or maybe that there isn't a procedure for receiving inventory or purchasing inventory. So those are the little things that they will start noticing. And if there is a financial pressure and if there is the rationalization, they see the opportunity and they can seize on the opportunity. So if you have strong internal controls and protect yourself, you're minimizing them. And I know there was a lot there.
Dr. Andy Roark:
No, this is good. So I want to start to parse this apart a little bit. So you talk about trusting and delegating. Where are the big opportunities for embezzlement? So what are the things that I need to be careful when I delegate away or places where I want to make sure I have good internal control specifically?
Mira Johnson:
So when it comes to cash handling, that's one of the things that we see that most of the practices lack their internal control. Where the receptionist, some of them don't even count the cash in the end of the day. It's like, "Oh, once a week I'll just take whatever cash is in there and I deposit in the bank." Well there should be a daily reconciliation in the end of the day and it shouldn't be the receptionist who takes the money to the bank. And there should be some checks in the background. So if the receptionist is the one who does the daily closeout and creates the deposit, it should be taken into the safe. And then the owner or somebody else who is not handling the cash should take it to the bank. And then again, somebody else who is not doing either or should do the bookkeeping records and reconciliations and stuff like that in the end of the month or weekly basis.
Dr. Andy Roark:
Okay, cool. And then it seems like inventory would also be on that same path if we're talking about two-thirds of embezzlement is it sounds like inventory controls are probably more important than a lot of people think.
Mira Johnson:
Yes, the purchasing and accepting. So it shouldn't be the same person that can purchase the product and receive the product because then there is room for altered records. So I can say, "Well I purchased seven things and we receive seven things," but we only received six or five and the rest I just took home.
Dr. Andy Roark:
Got you. Yeah. That never would've occurred to me. That was definitely a blind spot. It makes total sense when you say it that way. Okay. So any other areas specifically that we want to make sure? The cash handling totally makes sense. Purchasing and receiving totally makes sense. Other areas where we should make sure we have good control systems?
Mira Johnson:
Yeah, I think there's a lots of new things that surfacing currently, but I get surprised by it. So for example, most of the people probably now use Vetco for their purchasing. And Vetco has a great thing that they reward you with this gift card, gift cards, you can redeem a gift card.
Dr. Andy Roark:
Yeah.
Mira Johnson:
I would encourage every owner …
Dr. Andy Roark:
I see where this is going now, okay.
Mira Johnson:
… to check where the gift cards are going because sometimes you just don't see that $25 was redeemed and where it went. So if they can intercept the mail and take the gift card. So that's one. And you know think, "Well that's $25 bucks Mira, who cares? It's not a big deal," but it usually starts small.
Dr. Andy Roark:
It adds up. Yeah.
Mira Johnson:
Yeah. And then it adds up.
Dr. Andy Roark:
Yeah.
Mira Johnson:
And the average is average theft in veterinary medicine is $200,000. And a lot of people are like, "Well I would think I would see the $200,000," but it takes about 24 months to catch the person that's stealing. And one of the reasons is because they start small and then they get crazy.
Dr. Andy Roark:
Okay, so what you're saying is usually by the time that embezzlement of gets caught or reported, the average amount we're talking about is $200,000. Is that correct?
Mira Johnson:
Yes.
Dr. Andy Roark:
And it usually starts small and then we see larger. I a hundred percent see that as people would say, "I'd never do this," and then they break the ice and maybe every time it gets a little bit more and comfort levels go up. But wow, $200,000. That's amazing.
Guys, I just want to jump in here real quick with one quick announcement. If you're a practice owner, the Uncharted Practice Owner Summit is coming, it is me and my friend Stephanie Goss, the practice management guru. We are going to be leading that, heading that up. It is in person in Greenville, South Carolina. If you are a practice owner and you're like, "Man, I want to go to a thing that's only practice owners and work with other practice owners," head over to unchartedvet.com and check out what we're doing. Guys, that's it from me. Let's get back into the episode.
How do practices tend to catch onto these things? Do you have a sense of that? When these things are brought to light, how does that often happen?
Mira Johnson:
It can come from different sources. So it can be an employee that saw something and came to you and said something. It can come from a third party. So for example, usually when we prepare financial statements or reports, we do discuss it with the business owners and we go through it. So for example, on one of the instances we notice that the anesthesia costs was going up and up and up while the revenue was pretty much flat. So I brought it up to doctor and the doctor said, "Well what are you doing in there? There's no way I'm spending this much money on anesthesia." And when he looked into it, he was a bunch of Dolorex and he said, "Well I can't get use this in a whole year." So then he went to control substance log and that's how it got discovered.
So that came from a third party. Also, I know that there was some merchants, like credit card processors that came back and said, "Hey," this happened actually closed by in Idaho that the receptionist was a very clever one and when the purchases was made, she refunded it or not refunded, she returned it. So she would return product, but the product was physically returned back so you don't miss anything but the refund, she issued it to a different form of payment. So all these purchases are coming for the business credit card and are being refunded to her personal bank account.
Dr. Andy Roark:
Gotcha. Oh wow. Okay. All right. That makes a lot of sense. What steps do practices usually take if they know or if they suspect that this is going on? So I imagine being a business owner and let's just say that there's something and you say, "Oh, this has come to my attention," where do people go from it? Is it straight to the police? How do people report this? What's the mechanism for that?
Mira Johnson:
Yeah, that's a great question. It depends. So we try to always advise our clients to definitely not alert the person that you think it's on it and also don't alert the rest of your staff because it's not always just one person. There's instances when it's two people or three people. So if you do have the purchasing and receiving separated, maybe those two got together and they're taking advantage of that. So definitely don't try to spread the news across or try to figure out. We also try to say don't change anything yet as far as the records, because you want to build a history.
If you see something, you can look in the history and if there's already you can pinpoint it, then great, you can move forward. But if there's just small things, maybe just installing a camera in the practice, if it's a cash being stolen from the client, fake refunds and stuff like that. So from there you could, so let's just say you have established a history, then you can contact your insurance, your lawyer, because you'll have to let that employee go. So you want to make sure that you do it correctly so you don't violate any other problems along the ways. And then we always encourage to prosecute. So there's tons of practices who have all the evidence and they just want to be done.
Dr. Andy Roark:
I understand that.
Mira Johnson:
They're hurt and it's a terrible feeling because it is your long term employee or it is your family member. And I think in these instances, I've seen so many people cry and just be ashamed that that's what they allowed to happen. And the thing is that there is all these, what we call red flags. So there, there's the employee complain, the employee did this and that and you usually don't see it or they're very subtle until it's all gone. And when it comes down as a whole group, you can come together and you're like, "Man, how do we not see it? We're such an idiots." People just beat themselves up.
Dr. Andy Roark:
I would. I would be so brutal on myself, I totally can see this. I want to talk about this just because I can see myself as the kindly veterinarian because I tend to trust people and think people are doing things for the best. And I would be embarrassed, I would feel so ashamed that this happened and "Oh, I can't believe that this happened to me," or that I was so naive and I came completely see people being beaten up. I want to ask you a couple different questions about this, but I want to step back for a second. Let's talk about these red flags. So you say people start to see red flags. It sounds like a lot of times they see them in retrospect, but what are some of the red flags, aside from your accountant saying, "Hey, we have a problem." What are some of those red flags that people reflect back on and say, "I wish I had paid more attention to that?"
Mira Johnson:
Yeah, it depends on a position, but some of the red flags are, for example, that the employee never takes vacation because they're trying to stay in where they are. Meaning if I'm the one who, let's just say that I do accounts receivable fraud, which would mean that you come and pay and I say you didn't, but I have the cash now, then I have to record it, anyway it's called floating accounts receivables. If somebody else intertwines in that role, it's easier to discover, but if you are in there, it's much easier to attain because when the customer calls, you're like, "Yeah, I know you paid. Yeah, we just didn't record it yet. It'll be their next statement," and then you make a note of it and you record that payment when somebody else comes in. And that's a complicated case, but other things can be [inaudible 00:20:25]-
Dr. Andy Roark:
No. I get what you're saying.
Mira Johnson:
Okay, so other red flags can be that the person is always the nagging one, right? They don't like something, they're talking about the practices, "I can't believe how much money the owner has. And we didn't get any bonuses this year. Did you see how much it's charging for rabies shot? Did you see how much it actually costs to buy it?" There's that talk in the background maybe. Also, the obvious that they come to the practice and they have brand new car that's completely out of their lifestyle. Those are the more obvious ones.
But we had one that at the clinic that the doctor's like, "I can't believe I didn't see this. There was a bloody needle in the ladies bathroom and the employee walked out without a sock on her foot just completely high." And you were just feeling bad for the person because she had some other problems and you look back, and you were like, "Well, that's obvious," but it wasn't.
Dr. Andy Roark:
Yeah.
Mira Johnson:
Because she had lack of sleep. Her husband kick her out of the house the night before. So it all makes sense to you because you're this compassionate person, you just go and buy her coffee and pretty soon you're just like, "Wait, what just happened?"
Dr. Andy Roark:
Yeah, wait a second. Yeah, I can believe it. We tie ourselves up in knots, all that stuff makes sense. Do you have any resources that you recommend? Where can people learn more if they're a small business owner or they just want to investigate more or try to understand more how they can protect themselves, what out there can be helpful for them?
Mira Johnson:
Yeah, I think the first thing that I would do is to look into the internal controls. And if you have no clue what that means, that's fine. You at least take the time that you're trying to understand. So reach out to your CPA or accountant and say, "Hey, how can I improve my process?" And just explain what you do and they will give you some suggestions on what can be done differently. So I would start there. And then one of the things that I always tell people is to start with yourself. So if I as a practice owner comes to the clinic and take the dog food and just walk out in the back door and it doesn't go through any system, you're just showing that it's possible to get out of the clinic with a bag of food with no trace.
Dr. Andy Roark:
Yeah. Interesting. Okay. I never would've thought that, but it totally makes sense.
Mira Johnson:
Inventory counting, count your inventory, utilize your practice management software. There's great technologies out there that you can utilize. I know it takes time and effort that there's just so much that you can do and automate to protect yourself. So to learn more, you can reach out to your practice management software rep and said, "Hey, I would like to start tracking all the inventory in the software. Where do I start? How do I do this? I know there is some restrictions on permissions. How can I do this? So there's only one person that can receive," or whatever, how many you want, but certain people that can receive the product and some people who can do the purchase order. So your accountant, practice management software, the vendors have some great ideas too. You would not believe some drug reps, they tell us some crazy stories about how people resell the free samples to the practice and then pocket the money. So there's also-
Dr. Andy Roark:
Oh wow. That's crazy.
Mira Johnson:
Since I've been talking about fraud, there's just all these people who come to me. We were just speaking at the Western this year in Vegas, and there was a guy who stood up and said, "I want to share a story. It doesn't matter how it happens, but he has tears in his eyes and he said, "It was my best friend, we grew up together. I gave him a job, he was paid well. We went having picnics on the weekends." And it was $150 or whatever. I can't remember the exact amount. And that's just so hurtful to me that you have to experience that and then you beat yourself up.
If I can leave you with one thing is to please don't beat yourself up. I think it happens to the best of us. And another thing is, please don't panic because there is things that now you would be like, "Oh, my receptionist just said that her utility is going to be shut down because she can make the payment." So it shouldn't be like, "Oh my gosh, she's going to steal for me." It should be more like a antenna should come up, ding, that's a red flag. But it doesn't mean because she's asking for advance that now she's going to take from me.
Dr. Andy Roark:
Yeah, when you start going down this path, it's easy to start imagining. You're like, "Fraud is everywhere." Yeah. I love this approach. I love just talking about that it's real. I think most of us just don't have any idea or we don't ever want to think that could happen in our practices. And so I really appreciate you coming in and talking about it and you really humanize it and make it go like, "Okay, I get it. I can definitely see how it happened." I think I really like the phrase keeping honest people honest, and I think that that's how I like to look at these things is to say, "I don want to live in a world of fear or mistrusting people." At the same time, it's just smart to build good systems that first of all, they help you run a better business and a better practice. And then also they just keep honest people honest and you just never have to deal with these things. And so I love your approach as you lay these steps out.
Mira Johnson:
I didn't mean to be completely a downer, like, "Oh my gosh, you going to have to do all this and don't trust anyone."
Dr. Andy Roark:
I know.
Mira Johnson:
I do want to say one more thing and that is there's a saying in my homeland, I'm from Slovakia originally, that we say, [foreign language 00:26:19] which means trust, but check.
Dr. Andy Roark:
I love that.
Mira Johnson:
Which means you can delegate all these things, but you have to have a system in place that you can just verify that's happening.
Dr. Andy Roark:
I love it. I love it, I love it.
Mira Johnson:
Because the people are the biggest asset that the veterinary clinic has in my opinion, because they are the ones who will lift you up.
Dr. Andy Roark:
Mira, where can people find you? Tell me about the firm that you're with. Tell me about the work that you do. Where can people learn more from you?
Mira Johnson:
Yeah. So our firm is called JF Bell Group. We're a CPA for veterinarians. You can find us on LinkedIn or Facebook or Instagram.
Dr. Andy Roark:
I'll put a link in the show notes as well. Yeah.
Mira Johnson:
Awesome. Yeah, CPAs for veterinarians and we do help small practices, startups to grow, start their practice of their dreams and help them manage it.
Dr. Andy Roark:
Very nice. Thanks so much for being here. Guys, take care of yourself. Thanks for being here.
Mira Johnson:
Thank you.
Dr. Andy Roark:
And that is our show, guys. I hope you enjoyed it. I hope you got something out of it. A big thanks to Mira for being here. Guys, if you enjoy the show, there's a couple things you can do. If you're watching on YouTube, hit that subscribe button, that's wonderful. If you're not, give me a give me a rating, give me a review wherever you get your podcast. Apple Podcast is a big place. It really is how people find the show. But yeah, I always love your feedback and it's just a kind thing that you can do if you're liking what we're doing. Anyway, gang, take care of yourself, be well. I'll talk to you soon. Bye.
Stephanie Goss:
I just want to take a quick second and give a big shout out to our friends at Banfield Pet Hospital for making the transcriptions of this podcast possible. The podcast transcripts are brought to you thanks to a generous gift from Banfield Pet Hospital, which is striving to increase accessibility and inclusivity all across the veterinary profession. If you would love to find out more about the DEI initiatives for Banfield, you can head on over to the link in the show notes.