Dr. Bonnie Price, Director of Lincoln Memorial University's Master of Veterinary Clinical Care Program, joins the podcast to discuss LMU's new master's program for technicians, its objectives and the pushback against the program. Dr. Price and Dr. Andy Roark also discuss the current state of technician credentialing and what the future looks like for the technician profession.
You can also listen to this episode on Apple Podcasts, Google Podcasts, Amazon Music, Soundcloud, YouTube or wherever you get your podcasts!
LINKS
LMU Master's of Veterinary Clinical Care: https://www.lmunet.edu/college-of-veterinary-medicine/academics/graduate-studies/master-of-veterinary-clinical-care
Dr. Andy Roark Exam Room Communication Tool Box Team Training Course: https://drandyroark.com/on-demand-staff-training/
Dr. Andy Roark Charming the Angry Client Team Training Course: https://drandyroark.com/charming-the-angry-client/
Dr. Andy Roark Swag: drandyroark.com/shop
All Links: linktr.ee/DrAndyRoark
ABOUT OUR GUEST
Dr. Bonnie Price has worked in veterinary education eight years and currently serves as the Director of Lincoln Memorial University's Master of Veterinary Clinical Care Program, the first MS program in the US designed specifically for credentialed veterinary technicians to build on the knowledge and skills learned in AVMA CVTEA accredited programs. Dr. Price is the former chair of the LMU's Department of Veterinary Health Science and Technology at LMU and led the department through curriculum revisions, new program development, and enrollment growth.
Dr. Price has lectured for undergraduates, graduate, and professional students across multiple disciplines (including veterinary technology, pre-vet, pre-med, nursing, conservation biology, master's students, medical students, and veterinary students) with the goal of creating interdisciplinary collaborations and developing leadership skills very early in students' training.
Before training in veterinary public health, they completed their undergraduate work in anthropology and biochemistry and participated in primate fieldwork and conservation studies throughout Central America and West Africa, which fostered a strong commitment to culturally competent and multidisciplinary approaches to improve health and wellness at the interface of animals, humans, and the environment.
Dr. Price serves on the Board of Directors for Pawsibilities VetMed, which aims to actively increase the diversity of the veterinary profession based on gender, race, ethnicity, non-traditional career path, sexual orientation, socioeconomic status, religion, disability status, and veteran status through a novel pipeline approach to recruitment and retention.
Dr. Price is also an active member of PrideVMC's Mentorship Working Group and DEI Working Group, which exists to promote and uphold PrideVMC's commitment to diversity, equity, and inclusion among its members, the larger LGBTQ+ community, the field of veterinary medicine, and all communities served by veterinary medicine.
Dr. Price earned a BS in Biochemistry, a BA in Anthropology, and a DVM and MPH from the University of TN.
---
EPISODE TRANSCRIPT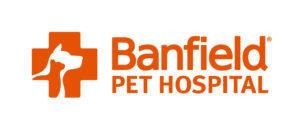 This podcast transcript is made possible thanks to a generous gift from Banfield Pet Hospital, which is striving to increase accessibility and inclusivity across the veterinary profession. Click here to learn more about Equity, Inclusion & Diversity at Banfield.
Dr. Andy Roark:
Welcome everybody to the Cone of Shame Veterinary Podcast. I am your host, Dr. Andy Roark. Guys, I'm here today with the one and only Dr. Bonnie Price. She is the Director of the Technician Master's Program as it's informally known at LMU. Man, this is a lightning rod program. A lot of people have a lot of strong feelings about this, about a technician master's degree. Why are we doing this? What does it allow technicians to do? Is this the path to the mid-level practitioner? Do we need to stop it before that happens?
I get her in and ask her really hard questions, and we talk about a lot of things. We talk about where the program came from. We talk about what someone would do with a master's that they get after being a credentialed technician. We talk about the return on investment on a master's like this, and then we get into the mid-level practitioners and we talk about what that looks like and where we are in that debate as a profession and how a master's program like this would fit into mid-level practitioners if they were to come around.
So guys, I think for those of you who watch the industry and think about the future, I think there's a lot of meat for you to stick your teeth into if you're into meat. Otherwise, a lot of audio tofu if you're into that, but there's a lot here. That's what I'm saying. There's a lot here that I think you guys will enjoy. So let's get into this episode.
Kelsey Beth Carpenter:
(singing) This is your show. We're glad you're here. We want to help you in your veterinary career. Welcome to The Cone of Shame with Dr. Andy Roark.
Dr. Andy Roark:
Welcome to the podcast, Dr. Bonnie Price.
Dr. Bonnie Price:
Thank you so much for having me.
Dr. Andy Roark:
Oh, man. It's my pleasure. So you and I are just meeting for the first time. I am so glad to get to meet you. My friend Bob Lester, Dr. Lester, who's been on the podcast a number of times, he speaks so highly of you. I am so interested in technicians, obviously, in technician job tracks and in accessibility of care. Boy, you're doing something really interesting that I want to talk about.
So for those who don't know you, you are an Associate Professor of Vet Medicine at LMU, which is Lincoln Memorial University, and you are the Director of their Master's of Veterinary Clinical Care, which is some people are calling it the Technician Master's degree, something like that. I want to talk to you about what that is because I have heard things I think are true. I've heard things I think are not true. I just want to sort this out with you and understand what's going on.
So let me start. I want to start really broad and just say to you, I'm looking at our profession and the biggest problem that I'm seeing right now is a labor shortage, specifically in veterinarians. I know I'm vet-centered because I am a practicing veterinarian, but I look around and I say, "Guys, we got too many cases. We got more cases than we can see and we have technicians who want to do more and they would like to earn a living wage, which seems reasonable to me." So this feels like a problem that has a fairly straightforward answer in my mind when I say, "We've got more work we need to do. We've got people who want to do more work, and we've got people who would like to earn more salary." That seems reasonable to me and paints a picture of where I think our profession should go. How do you feel when I say that? Does that line up with what you're looking at? Am I off base? Talk to me about how you see technicians in our profession right now.
Dr. Bonnie Price:
Okay. So yeah, I agree with everything you just said. The one thing I don't know if I agree with is the straightforward solution. So I think that the problem becomes a lot more complicated when we start looking at all the pieces. So we've got this-
Dr. Andy Roark:
Let's do this. You're so right, and I'm here for this. Let's do it.
Dr. Bonnie Price:
Okay. So I think we definitely have a workforce shortage. I'm not sure why, but there is some disagreement among some professionals saying that, but I don't think there should be. I think maybe overall, maybe we have enough veterinarians to cover the needs of the country, but then when we start looking at the places where we need veterinarians, we don't necessarily have them, right? We definitely don't have an enough technicians. We're in a situation where a lot of practices are using veterinary assistants to do technician work.
So we definitely don't have enough credentialed technicians. We've got credentialed technicians leaving the profession and really high numbers. I've read lots of different statistics, but some of them say that the average lifespan of a technician in their profession is seven years. They become credentialed technicians, they leave within seven years.
So I think that when we start to pull apart the threads, what are the problems that we're seeing? There's a lot. So we've got this issue of what's the scope of practice of technicians and how is that scope of practice protected state to state. So are technicians the only ones able to do technician work? No, in most states, no. Is the title of technician protected in most states? No. Is there a requirement to be a credentialed technician? In many states, no. So we've got this mess of veterinary technology that I think veterinarians are to blame. I think we can say that because we're both nuts, right, Andy?
Dr. Andy Roark:
"I think it's your fault, Roark." That's what I heard.
Dr. Bonnie Price:
A lot of the power in this profession is in the hands of veterinarians.
Dr. Andy Roark:
Oh, yeah.
Dr. Bonnie Price:
So we really need to understand what's going on with technicians so that we can start solving this problem and then give the power to them, right? So once we figure out what's going on, help them, give the power to them to do with their profession what they want to do. That's how I feel about it.
So I guess I think the best thing to do, and maybe we start with what this master's program is that we've made. So you mentioned you've heard a few things. You've heard some things that maybe are true, some things that maybe aren't true. I think you've maybe have heard things that were at one point true and now are no longer true.
Dr. Andy Roark:
Yeah. Let me lay this out a little bit. Okay. So now we'll start to get into it because you already touched on some of the things that I'm talking about. So my understanding is that you guys have rolled out this new master's program in its, as I've heard it called a technician master's program, but it's the Master's of Veterinary Clinical Care. There's a lot of people who say, "Well, this is a path to a mid-level practitioner," which is a whole other can of worms, but the idea being this would be something in between credentialed technicians that we have now and veterinarians where this would be the perfect educational path to have technicians that work without supervision from a veterinarian, let's just say, and all of this is hypothetical, and there's no legal structure to support this happening or any of those things.
Some people say that this is the path to creating the mid-level practitioners. I think that some people get really bent out of shape when they hear that because they feel like it's maybe not something that they like and they're like, "Oh, is this is wedging that door open." There's other people who say, "No, this is an advancement of a veterinary technician as a career path."
Then you hear a lot of the things that you touched on yourself where vet technician credentialing is such a quagmire right now. The whole thing is so messy and bogged down. I think there's so much frustration. I really think that's a huge reason why the vet nurse, whether we call technicians nurses or not, it's a massive ugly debate. I think a lot of it comes down to frustration about licensing and protection of technician abilities and making the certified vet tech position valuable.
So there's just so much frustration there. The whole thing just devolves into pieces. So that's the nasty ball that I'm looking at. So yeah, as we start to talk about the master's program, just start with me at the beginning and just say what's the goal of a master's program. Why would we do this? What are we trying to accomplish?
Dr. Bonnie Price:
Okay. Let me start earlier than that. Let me start with before … I came on board as director of this program February 22, 2022. So it was 2/22/22, which is cool start date.
Dr. Andy Roark:
Easy to remember.
Dr. Bonnie Price:
So I've been with the program about a year at this point. Our first class started this last fall. So when the program was originally conceived, this was, I mean, really, I think pre-pandemic that people first started talking about this Master's of Veterinary Clinical Care Program. So that was before I was on board, but I was with LMU. So I did hear a little bit about it, and I was pulled in from time to time because before I took this job, I was the department chair of the undergraduate veterinary programs at LMU, so the pre-vet program and the veterinary technician program.
So the original idea for this program came about at a veterinary innovation council meeting, and some people were talking about workforce shortages, and the idea of a mid-level provider came up. The idea was a mid-level provider could solve a lot of these problems that you brought up right at the start. We've got workforce shortage. We need people in to see clients. We need to improve practice efficiency. We need to improve access to care in the profession.
So the mid-level provider was the innovation that came from that meeting. So a number of those people that were involved in that conversation are associated with LMU in different ways, either on the College of Veterinary Medicine Advisory Board, former employees of LMU. So they started saying, "Well, what could LMU do about this?" So they wanted to create a master's program that was truly more of a mid-level provider when you think of a physician's assistant kind of thing, right?
So a lot of the early conversations about that program are rooted in that origin. So over time though, it's evolved. So once I started getting involved, my background is in vet tech education, and so I had some thoughts about where the master's program should go. I had some concerns. So one of my biggest concerns was that there's no, as you mentioned, laws to support a scope of practice for a mid-level provider, right? So in every state in the country, the only person that can establish a VCPR is a veterinarian. The only person that can diagnose, prescribe, prognose, perform surgery is a veterinarian. So we can't create a program for somebody to do those things if they can't legally do those things.
However, having worked with technicians for about 10 years at an associate's and bachelor's level with the undergrad programs, I knew that many of my students were frustrated that they didn't have more opportunities to advance their education, and having talked with other tech educators, I knew that there was a need for advanced education for technicians.
So veterinary technology is, from an educational perspective, really unusual profession. So veterinary technician programs are accredited by the CVTEA through the AVMA. There's one set of accreditation standards or skills and knowledge that they need to know, whether it's associate's program or a bachelor's program, there's one set of skills. Does that make sense?
Dr. Andy Roark:
Yeah.
Dr. Bonnie Price:
So there's no distinction in the accreditation between an associate and a bachelor's level. So really, if you look at it from that perspective, veterinary technology is a profession made up of individuals with associate level skills and training. That's unusual for a healthcare profession to only have somebody at that associate level. So we're starting to see bachelor's programs. There's about 28 in the country right now.
So the guidance that they have from the CVTEA is to build on those associate level skills that are accredited, but there's not a distinct set of bachelor's level skills the way there is in … If you look at human nursing, there's a set of things you learn at the associate level. There's a set of standards at a bachelor's level, a set at the master's, a set at the doctoral level. So this to me is interesting.
So then when we start looking at technicians, technicians, I mean, you love technicians as much as I do it sounds like. Technicians are smart and they want to learn more about what they're doing and they don't have an opportunity. I know a lot of technicians, including some DBMs that teach in my program that were technicians who wanted to learn more. They didn't have anything to do, but go to vet school. So I've seen really smart technicians, we lose them to vet school.
Over the years being a tech educator, I've thought, "What if there was an opportunity for techs that wasn't going to vet school if they wanted to get a master's or a doctoral degree?" So that was where I was coming from when I came into these conversations about this program.
So we've got this set of things that these guys wanted to do originally, which is improve practice efficiency, improve access to care, and I thought a really strong technician workforce can do that. If we utilize the technicians that we have now to the top of their license and then if we make opportunities for technicians to learn even more knowledge and skill and veterinary technology, scientific theory, medicine, then we can have a really, really strong technician workforce. So we can have tiers. We can have people up to, I mean eventually, I'd love to see a doctoral degree. We're technicians, but I think we're there.
It's like the VTS, so the vet tech specialist. Having more people with more knowledge in their field is only going to improve our profession if then we as the veterinarians use those people. So the first part, my agenda is to create an educational pathway for these technicians that want to learn more about what they're doing.
Then the second part is to actually teach veterinarians what a technician is, how they're educated, what they can do. So the second thing that I'm doing at LMU is I'm actually going to start teaching in the veterinarian curriculum talking about those things, who is a vet tech, how are they educated, what are the skills they know, how do you use those skills efficiently in a practice, how do you delegate work, that kind of thing. So that's where the program went, right? So now, what the program is is we are a master's program for credentialed veterinary technicians, and we build on the knowledge and skills learned in those CVTEA accredited programs at a master's level.
Dr. Andy Roark:
Okay. All right. I want to say this back to you and make sure that I got it, okay? So what we have right now is we have credentialed veterinary technician programs, and those tend to happen at either an associate level or a bachelor level, but they basically turn out the same degree even those investments may be different. Is that right?
Dr. Bonnie Price:
I mean, sort of. I don't want to say they turn out the same degree, but technically, there isn't any guarantee of difference. Does that make sense?
Dr. Andy Roark:
Right. Yes, exactly right.
Dr. Bonnie Price:
I know vet tech bachelor's programs are really good. I know a lot of people at work.
Dr. Andy Roark:
I get that. So I guess what I'm looking at now is we've got these credentialed programs. So we have an associate level and a bachelor level, and so they turn this out. There's also the veterinary technician specialty program, which is like going into specialty and being boarded, but it's very specific in a certain topic. So what you're talking about is adding in a master's level as well to broaden the learning path beyond getting your credentials. I think that that's very, very true for technicians.
I think one of the reasons that we lose technicians so much is they come up, they get their certified vet tech degree, and then this is your life forever, and they go, "You mean I'm done? I'm 26 years old and I'm done?" They're like, "Yup. We hope you enjoy this because there's nowhere else to go," and they leave the profession. I think it's a real problem.
I think that is also a problem, just so you know, with general practice veterinarians. I think that that's something. There is a lot of people who get their DVM and then after a while, they feel stale and it's like there's not a clear growth pattern beyond that. I think that that's a problem in our profession.
So you were talking about adding in this master's degree. It's not the same as a technician specialty credentialing. You know what I mean? It is continuing down that developmental pathway. So that makes sense to me I guess as far as what it is.
My question is when we get to this point, what functionally does this look like? So we've already talked about the problem with having the bachelor's and the associate's and functionally when they come out, there's no protected difference between those degrees. How is the master's program going to be different from that? What does this unlocked for them I guess is the question.
Dr. Bonnie Price:
Yeah. So for me, the master's program, I mean, it's the same way an associate program or a bachelor's program isn't a set specific career, but I think it sounds to me what you're asking is clinically what can they do differently or just-
Dr. Andy Roark:
No, I mean, honestly, if you said to me, "This master's is a path into industry," I would say, "Okay," and I would understand that that's what it was. If you said, "This is a path to teaching in other veterinary technician programs," I would say, "Okay." I get that, but that's really the question I'm putting back to you is to say, let's say that my daughter, Jacqueline, who loves vet techs and can see that as a potential job, let's say that she … She's 15, she's always away. Let's just say that she gets her CVT and she's looking at this program and she would say, "Dad, I want to go to this program," and I would say, "Yeah, what are you going to do with that degree, Jacqueline?" Help Jacqueline answer that question.
Dr. Bonnie Price:
So I think there's a lot of things to do, and I think you said a couple of them, right? So the same way there are jobs for associate level technicians in all of these places, there, I think, are jobs for master's level technicians in these places. So right now, I know a lot of techs with master's degrees. The master's degrees they have are in things other than their field, other than veterinary technology. So business, education, with maybe some random, I think I know one with a history master's, right?
So here, we've got more knowledge about veterinary technology so right away, opportunities in education. So we can get really into the weeds. This is my area as a academic administrator, but we can get super into the weeds about rules about who can and cannot be faculty at different colleges, but it's difficult, particularly when you get to four-year institutions. It's difficult to have technicians as instructors and faculty because of institutional accreditation requirements for terminal degrees.
So if we've got a technician who wants to teach at a four-year college in a technician program, right now, the terminal degree in veterinary technology is a bachelor's degree. So they could not teach any … Technically, the only degree that they would be allowed to teach would be at associate's level. Does that make sense?
Dr. Andy Roark:
Yeah.
Dr. Bonnie Price:
So then we get into these tricky ways to get around that at a lot of four-year colleges, where they get different master's degrees and maybe some certificates in veterinary tech, right? It just gets complicated. So what ends up happening because it's easier is veterinarians end up teaching technicians how to be technicians when we know that veterinarians don't know what technicians can do. It should be up to the technician to do it.
So as we start increasing education levels terminal degrees for technicians, then they've got more opportunities in an academic setting to get faculty and instructor positions. With those kinds of positions come things like research opportunities. So then we can have technicians doing research in the field, advancing veterinary technology and veterinary nursing in that way.
So I think there's a lot of academic and research potential, but that's not the only potential. I also think that clinically, the same way VTSs can bring a lot to the table clinically, a master's level technician is going to be able to bring a lot. So our students are going to have that same focus as a VTS, but they've got a broader knowledge. So instead of just an anesthesia focus or an emergency critical care focus, we've got a broader knowledge in surgery, anesthesia, internal medicine.
So here, within the existing practice acts, I think there's a lot more that VTSs and master's level technicians will be able to do without delving into that diagnosis, prognosis, prescribing, surgery. So if we think of, I know clinics that use ECC or internal medicine VTSs to do initial triage, do initial patient assessment, come up with differential diagnoses, I mean, we're not diagnosing, we're just preparing a differential list and getting those diagnostics started before a veterinarian sees that patient, and that is all within existing practice. So if we've got these really smart master's level technicians, we can start to improve efficiency and practices that way.
So I've got about 30 students in this first class. Most of them are working in small animal practice, and the majority of them are in leadership roles. A lot of them are responsible for training programs within the practice. One of the big conversations that we have is just about the realities of their practices.
Now, ideally, they only want credential technicians doing the work that credential technicians should do, but there are workforce shortages everywhere. Some of my students are the only credentialed technicians in their practice. So they're kind of practice manager, head technician, and they've got to train these veterinary assistants to do things. So understanding veterinary technology and medicine and all these things at a higher level is already helping them make better decisions in their practice in terms of leadership and leading their technician and assistant teams.
Dr. Andy Roark:
Okay. That makes sense to me. I can see that.
Hey, guys, I just want to hop in really quick and give a quick plug. The Uncharted Veterinary Conference is coming in April. Guys, I founded the Uncharted Veterinary Conference in 2017, it is a one-of-a-kind conference. It is all about business. It is about internal communications, working effectively inside your practice. If you're a leader, that means you can be a medical director, it means you can be an associate of vet who really wants to work well with your technicians, it means you can be a head technician, a head CSR, you can be a practice owner, practice manager, multi-site manager, multi-site medical director. We work with a lot of those people. This is all about building systems, setting expectations to work effectively with your people.
Guys, Uncharted is a pure mentorship conference. That means that we come together and there is a lot of discussion. We create a significant percentage of the schedule, the agenda at the event, which means we are going to talk about the things that you are interested in. It is always, as I said, business communication focused, but a lot of freedom inside that to make sure that you get to talk about what you want to talk about. We really prioritize people being able to have one-on-one conversations to pick people's brains, to get advice from people who have wrestled with the problems that they are currently wrestled with. We make all that stuff happen.
If you want to come to a conference where you do not sit and get lectured at but you work on your own practice, your own challenges, your own growth and development, that's what Uncharted is. Take a chance. Give us a look. Come and check it out. It is in April. I'll put a link in the show notes for registration. Ask anybody who's been, it's something special. All right. Let's get back into this episode.
Talk to me about the pushback against this program because there are definitely people who have strong negative opinions. I'm personally surprised when I see this, but do me a favor and lay down the push against this program for me in a way to understand where people are coming from.
Dr. Bonnie Price:
So I think the biggest pushback I get and, honestly, so honestly, it's the concerns I had. So I took this job because my dean is going to kill me. I shouldn't say this, but I'm going to say it, Andy. Okay. So I was asked a couple of times if I was interested in this position and I kept saying no.
Dr. Andy Roark:
"Oh, my God! I don't need that kind of stress."
Dr. Bonnie Price:
Yeah. I was like, "No," because I knew, right? I knew that everyone would be looking at it. I had a great job. I loved my job as department chair with the undergrad programs working with undergrads, but I did see this as a really great opportunity to advance education for technicians, and I had some concerns that I thought if I can get in, I can put the breaks on things a little bit and we can be a little more organized about our approach, if that makes sense.
So the concerns that I had coming into it were we don't have any laws to support a mid-level provider. I do not like the term mid-level provider because I think everyone's definition of what that is is different, right? We can all say that word and no one is talking about the same thing. So I don't like the term mid-level provider, and I wasn't, honestly, I wasn't even sure when I took this job, if I liked the idea of a mid-level provider, period, but my opinion on that has changed and I'm happy to talk about that later.
Originally, this program had different requirements for entry. So it wasn't only for credentialed technicians, and so I thought, "God, it really needs to be right." So there were lots of issues I had with it. I think the pushback that I've gotten since I've started the job, and I appreciate the profession's honesty. I feel like people feel very comfortable telling me.
Dr. Andy Roark:
Oh, yeah, no, they'll tell you, they'll tell you what they think.
Dr. Bonnie Price:
Yeah, because I want to incorporate it, right? So I really do value the feedback I've gotten from people, but I think the biggest concerns I've had is how can you promise somebody that they're going to be able to practice more sure after graduating, right? That's not what the program is. I mean, years ago, that's what the program started as, but that's not what it is now. So it's really a master's program for credentialed veterinary technicians.
I think the other pushback, the other biggest pushback I get is return on investment. So that's a phrase I hear a lot, ROI, "What's the ROI of this program?" So that one is really interesting to me, and the answer is I don't know. We don't know because this is the first class.
Dr. Andy Roark:
You're talking to a guy who has a master's degree in zoology. I have that and I go, "Yeah, it's kind of …" I think ROI is a great question. Like I said, if my daughter wants to go, I'm going to ask her, "What does it get you?" I have a master's in zoology and it did not unlock thousands of wealth for me, just so you know. I don't know that I can justify having it, but I loved it and I did it and it informs the way that I think, and I am a better student of life because I had this experience and I have this knowledge and the process of going through it and just doing something I was passionate about. So I totally understand that.
Dr. Bonnie Price:
So that's funny because I threw that question. I threw the ROI question out to my students in a discussion board last fall. I was like, "All right. What's the ROI, guys?" I actually have a student whose bachelor's degree is in, I think it's business administration, something business, right? She said, "Listen, the first thing we learn in school about ROI is that financial ROI is not the only kind of ROI. It's not the only way you measure returns."
So a lot of my students, the ROI for them is what you just described, "I know more about this thing. I've got this education. I can do more at my job with it." I will say that most of my students have already negotiated for more money once they finish this program or they've negotiated for their employer to pay for part of it or all of it. So they're already doing that. The program itself is a really affordable master's program. So right now as we're recording, it's around $20,000 for the whole master's program, which isn't bad.
The other pushback I get … So ROI is the big one. I don't know how much more on average these students are going to make when they graduate, but I do know that they have definitely come into this understanding that they may or may not make more even though they've made that decision. The other thing … Oh, I lost my train of thought. Hang on.
Dr. Andy Roark:
Well, I'll jump in and say it's interesting too how people think about education in a lot of ways. A lot of it is a confidence thing for people. A lot of it is feeling like they're capable of doing other things. There are some people who feel like they could never stand in front of a class and teach if they didn't feel like they had credentials that clearly empower them to do that. You might say, "Well, you don't technically need a master's degree to do that work," but I do think for some people it's almost an emotional need to say, "I feel like I need to really have this knowledge if I'm going to present myself in this way." So I don't know. It's just a different type of ROI. It's definitely the money. You could say, "Well, you could save $20,000 and not do it," but if you say, "Well, I need $20,000 to believe that I have this opportunity," you can do that math for yourself.
Dr. Bonnie Price:
Yeah. I've got one student who works in veterinary technician education right now, doesn't hold an instructor or faculty position. Once they complete this, they will, they will be eligible for that, which comes with, I mean, I think within a year or two, the program will have paid for itself. The other thing about master's programs is … The other pushback I hear is that master's programs have the worst lifetime ROI in terms of how much you pay for it and-
Dr. Andy Roark:
I get that.
Dr. Bonnie Price:
… the money that you're going to get.
Dr. Andy Roark:
I get that.
Dr. Bonnie Price:
Let me tell you this. So I've been in education a while, and that, if you look at all of them together, that's true. If you do an average of all master's programs together, that's true. I think the most popular master's program in the country is an MBA and that has a negative return of investment, surprisingly, right?
Dr. Andy Roark:
That's interesting.
Dr. Bonnie Price:
Negative return of investment. The ones that have the highest return of investment are master's degrees in healthcare professions. So I'm hoping, I mean, obviously, we don't know that it's going to be the same for veterinary healthcare, but I'm hoping that that's going to hold true for veterinary healthcare the same way it does for human healthcare.
Dr. Andy Roark:
Yeah. We are always, always optimistic about the future. I'm super optimistic for technicians in the future in vet medicine. I really think there's huge upward potential there. I think that's already tracking that way. So I am optimistic. I hope you're right there.
Let's talk a little bit about mid-level practitioners because that always comes up into this and people say, "Is this the path?" I've heard people say, "When human medicine started doing mid-level practitioners, they already had training programs before this was licensed to actually happen." So I've heard that put forward in relationship to the program that you're running.
So talk to me a little bit about mid-level practitioners. Really, I like what you said as far as when we say mid-level practitioners, everyone has a different picture in their head. I have 100% found that to be true. So when you say mid-level practitioner, what are you talking about? Then let's start to talk about how that intersects with what you're doing.
Dr. Bonnie Price:
Yeah. So I think in the sense that I think of it, well, I think of it in a few ways. One of the ways that I think about it is just I ask myself the basic question, "Would I be okay with …" and I do, I'm in the camp that if we have this advanced practice provider or mid-level provider in veterinary medicine, I think it should be a technician. So in my head I think, "Would I be comfortable working with a technician who does some level of diagnosis, prescription, even minor surgery?" and the answer is, "Yes, I would." If I had training that I could feel good about, I have worked with VTSs and I've worked with people that aren't even VTSs that are smarter than me. I know you're like, "Hey, did you think about this?" and I'm like, "I did not think about that." So I know. I know that techs could do it, right?
I live in a part of the country where almost all of my healthcare providers are either nurse practitioners or physician's assistants. They are wonderful. I mean, I know that this isn't something that only a veterinary can do. I've worked, I've got an MPH. I've worked in parts of the world where non-healthcare providers are trained to do specific skills. So for example, they've got … So I've worked in parts of Africa where people who have not gone to school to be doctors or nurses are trained how to do one surgical procedure, and they do that surgical procedure better than doctors and nurses from other parts of the world, right?
So this isn't something that I think only a veterinarian can do, but we've got to agree on what we're comfortable letting technicians do that encroaches into those four things that only a vet can do right now. In the UK, vet nurses are already, veterinary nurses are already performing minor surgical procedures. They're doing disbudding without a veterinarian present. They're doing mass removals. You know what I mean? So we've already got that in other parts of the world.
So I think the conversation, look, I think let's start here at this baseline and then maybe set some goals for the next few years, five years, 10 years, but let's start a conversation about rather than saying, "Do we want a mid-level provider?" let's say, "When are we comfortable delegating to a highly trained technician, a VTS or a master's level technician?" I think that we can agree on something. I think that we as a professional, we as veterinarians, we can be absolutely agree that there's some things that we're comfortable delegating.
I think for me also, being in a rural setting, it is hard for me. If I need to get healthcare for my animals outside of hours, I don't have access, right? So then I start talking to technicians about, "Well, gosh, why couldn't we get creative about how we're using telehealth to establish VCPRs via telehealth with maybe a highly trained technician present? Let the animal …" Do you know what I mean?
So I think that we can start talking about these things and agreeing on things that are sensible. I think the first step is to figure out what are the real concerns that people have? So the things that I've heard about mid-level provider concerns, the one that I hear most commonly, and this one frustrates me the most is, "Well, look what it's done to human medicine," and I don't know what that means because when I look at it, I think it's improving-
Dr. Andy Roark:
Yeah, no, I get that. That's a good question.
Dr. Bonnie Price:
I can go see a healthcare provider now because there's a nurse practitioner in my town that I see. So I think more specifics there would be helpful. I think other concerns are what are these people going to be doing, but we can come up with a list. We can come up with a list of things that they're going to do. We can come up with educational accreditation standards. We can come up with all these things if we just sit down and figure out what we're scared of and what we're okay with.
Dr. Andy Roark:
Yeah, no, that makes sense to me. I thought a lot about this, and I agree about mid-level practitioners looking differently in different people's minds. I can imagine three or four different ways that something like this might look. It's everything from the doc in a box model that we have now where in the human medicine you have a nurse practitioner at CVS by themself doing the thing, all the way over to basically the dental hygienist who's working very independently in the building with the doctors. I could see we're nowhere close to the dental hygienist model. We've talked about it for a freaking as long as I've been in the profession, and I don't know that we've really … We've migrated in that way some degree, but anyway, I think this thing can manifest a lot of different ways-
Dr. Bonnie Price:
Yeah,. I agree.
Dr. Andy Roark:
… where technicians have autonomy to practice, to really take some of the workload off of veterinarians, to be part of the healthcare team, to have upward mobility in their training, in their education, in their income earning ability. I think all those things are really possible. The devil is in the details.
My worry in all of this is that people react so emotionally strongly that we can't talk about it, and then veterinarians, I worry that veterinarians are going to take themselves out of the conversation, meaning, "I'm going to get mad. I'm going to dig in my heels. I'm not going to talk about this. I'm going to try to shut it down," and then powerful external forces, namely pet owners, demanding service and entrepreneurs with money to make it happen coming in. They're going to just make their own way and I don't think we're going to like it, and that, that's my worry. So anyway-
Dr. Bonnie Price:
I 100% agree with you. So I was just going to say that … So the AVMA recently put out an article saying, "Oh, it's not the time for a mid-level provider." NAVTA, similarly, they did a survey among members saying, "Here are all these things. Where do you rank mid-level provider?" and it's close to the bottom, right? So that's fine. If you read what the AVMA said about all that, they're legitimate concerns. We don't have the laws in place. We don't have the educational system in place, but those are things we can do, but what you just said is also my worry.
So we've got the AVMA doesn't make the laws, right? NAVTA doesn't make the laws. State legislatures make the laws about how we practice in our state. If we do start seeing pet owners lobbying together, industry lobbying together, we've got powerful organizations lobbying together, they can get in and start changing the laws. I think that we as a veterinary profession, veterinarians and veterinary technicians equal at the table need to have conversations about where we want this to go because I think that the pet owners, shelters, all of these other stakeholders are wanting to see change and they're fed up, and it's state legislatures that make the laws.
Dr. Andy Roark:
Right. That's right. The cautionary tale that bothers me is the taxi drivers. The taxi drivers, I remember as Uber rolled over them, were clutching their medallions that they had paid for from the city that let them operate a licensed taxi and saying, "We paid for these. We have this agreement. The laws say that we're the only ones who can deliver people around," and all around them, Uber drivers just picked up their livelihood and drove away with it, and no one came in and protected them.
It was, yeah, the laws were set up for the taxi drivers and, yes, they did have a medallion and, yes, they did pay their dues and they did all the things they thought they were supposed to do, and when people wanted to ride an Uber and Uber showed up with a business model that worked and people who wanted to do the work, our country is set up so that the capitalists win.
I'm not commenting on good and bad and whatever, but it is what it is. I think about the frustration of those taxi drivers and I say I am concerned that those taxi drivers are going to be veterinarians who are pointing out what the state licenses or the state practice acts used to be and saying, "Oh, no, no, no. We are the ones who make that decision," and I'm afraid that the rules change and we're on the outside.
So I am not saying that to scare people. I think about it a lot. I think for me, I want to engage what pet owner desires are because I don't think pet owners are okay waiting three weeks to get in to see us. So I think that I'm worried that by deprioritizing an issue that I think is important to pet owners and that looks like a massive business opportunity for outside forces, I'm worried that we are going to be reacting to what other people do to our profession instead of stepping forward as leaders of our profession, recognizing which way the tide is flowing and positioning ourselves in the most acceptable, most advantageous way possible.
I think 100% that there's ways that technicians can have more independence and do more for us and veterinarians can benefit from that hugely. I also think there's ways that the technicians can have more power and that veterinarians are damaged by that. A lot of it is how do you position yourself and how do you look at the situation and do you accept where things are going and read the writing on the wall and make some adjustments or do you dig in your heels until you get squished?
I hope that that's not true, and I don't mean to be morbid, but I really do look that way, regardless of whether you like the idea or not. I think you can say, "I like this idea," or, "I don't like this idea," and in both cases, I still see these external pressures. I still see the way that things in our country tend to work, and I need to go ahead and position myself so that I can adjust and still be in a very good place while these changes happen.
Dr. Bonnie Price:
Yeah, and I feel like that's the kind of pragmatism that we need to adopt, right? So if we close our eyes to this problem now, say we're not ready as a profession and do nothing, we still won't be ready in five years, right? All these external forces will maybe have moved on without us. So I think let's be more organized as a profession and really have the conversations about what are the real legitimate concerns and how can we overcome those.
So one concern I hear a lot is in many states, nurse practitioners, I might be getting this wrong, either PAs or nurse practitioners can work independent of a physician. They can set up their own thing, right? So that I think is a big concern when people say, "Well, look what's happened in human medicine." I think that might be one of the things that they're talking about, but we don't have to do that. We can set our own rules. So if we're organized now and we want people practicing under a veterinarian, then let's start making those rules now. Do you see what I'm saying?
Dr. Andy Roark:
Oh, yeah.
Dr. Bonnie Price:
Get ourselves organized.
Dr. Andy Roark:
I have a podcast episode. It'll be out when this episode comes live, but it's not out as you and I are talking. I spoke with a founder of a company called Booster Pet, which is in the state of Washington, and it's a practitioner. In Washington, technicians can work under indirect supervision from the doctors. Some of the practice stuff there was changed during the pandemic to allow establishment of a veterinary client, patient relationship virtually. So Booster Pet has a central clinical location, and they have wellness satellite locations where that do not have a doctor in the building, they have technicians and they have basically a telemedicine setup.
So the doctor appears on the screen in this building, and the technician does the wellness work, does everything. There has a video otoscope cameras to show the doctor thing, stuff like that, but there's not a doctor in the building and the technician is working, and this is not an idea. This is happening in the state of Washington now.
I look at that and I process this and go, "The pet owners want it. It's a lower cost examination." I believe it's a lower cost examination, but they can get in there, they can get seen. Sure, some people don't want it, but there's other people who say, "Wow, this is convenient, and I'm here for it."
So anyway, again, I appreciate you referring to my view as pragmatic. That's how I see myself. I am an optimist, but I am also a pragmatist, and you can balance those things. Anyway, I'm just looking at that a lot. As I said, I think this is an exciting time. I think this is a time of radical change in our profession.
Anyway, I really appreciate you taking time, Dr. Price, to come in and talk with me and just brainstorm. I could keep talking to you for another hour, for sure, but anyway, I'm going to let you go, but thanks for being here. If people want to learn more about the Master's of Veterinary Clinical Care, where do they go?
Dr. Bonnie Price:
We have a website. So the easiest thing, honestly, to do is just Google Lincoln Memorial University Master's of Veterinary Clinical Care and it'll tell you the website because it's, at the moment, not one of those easy short websites addresses, but it'll take you to our website and you can check that out. That is the best way to do that, and that's where all the information is.
Dr. Andy Roark:
All right. I'll put a link in the show notes for people. I'll run it down and it'll be there, but otherwise, people listening can Google it. Thank you so much for being here. Guys, thanks for tuning in. I hope you enjoyed it. I hope you got something out of it. I will talk to you guys soon.
That is our episode. Guys, I hope you enjoyed it. I hope you got something out of it. Thanks again to Dr. Price for being here. Guys, thanks a lot for checking this out. If you enjoyed the podcast, if you got something out of it, do me a favor and leave me an honest review where you get podcasts. If you did not enjoy the podcast, wait and try another podcast and see what you think of that, and then see how you feel before you write a review. I don't know. That's just a thought. Anyway, guys, take care of yourselves. Be well. I'll talk to you later. Bye.